KitKat Cake- Video recipe !
KitKat Cake- Video recipe !
A chocolate cake decorated with Kitkat bars and M&M's, great for chocolate lovers !
Ingredients
Materials
7 inches cake pans
---
Preparation
Mix all dry ingredients : flour, sugar, cocoa and baking powder

In another bowl, beat the softened butter. Add the eggs one by one, then add the vanilla extract and the milk.

Add step by step the dry ingredients to the previous mix.

Pour the mix evenly in two same sized moulds, then bake for 25 minutes at 360°F.

Meanwhile, the ganache :
Heat the cream without boiling, and put the chocolate to melt in it. When homogeneous, take it off the heat, and let it cool in the fridge for at least 1 hour.

When the cakes are cooked, cut the top of each one. The cut must be straight and parallel to the bottom.

On the first cake, spread the ganache, and put the second cake on it (cut side against the ganache).

Spread ganache all over the cake, then put in the fridge for at least 30 minutes.

Decoration :
Spread a little bit of ganache around the cake so the Kitkat bars will stick properly. Put the bars in pairs.

Tie the ribbon around the cake to hold the candy bars, and make a nice bowtie.

Finally, pour the M&M's in the center, and distribute evenly.

There you are ! Enjoy !
Photos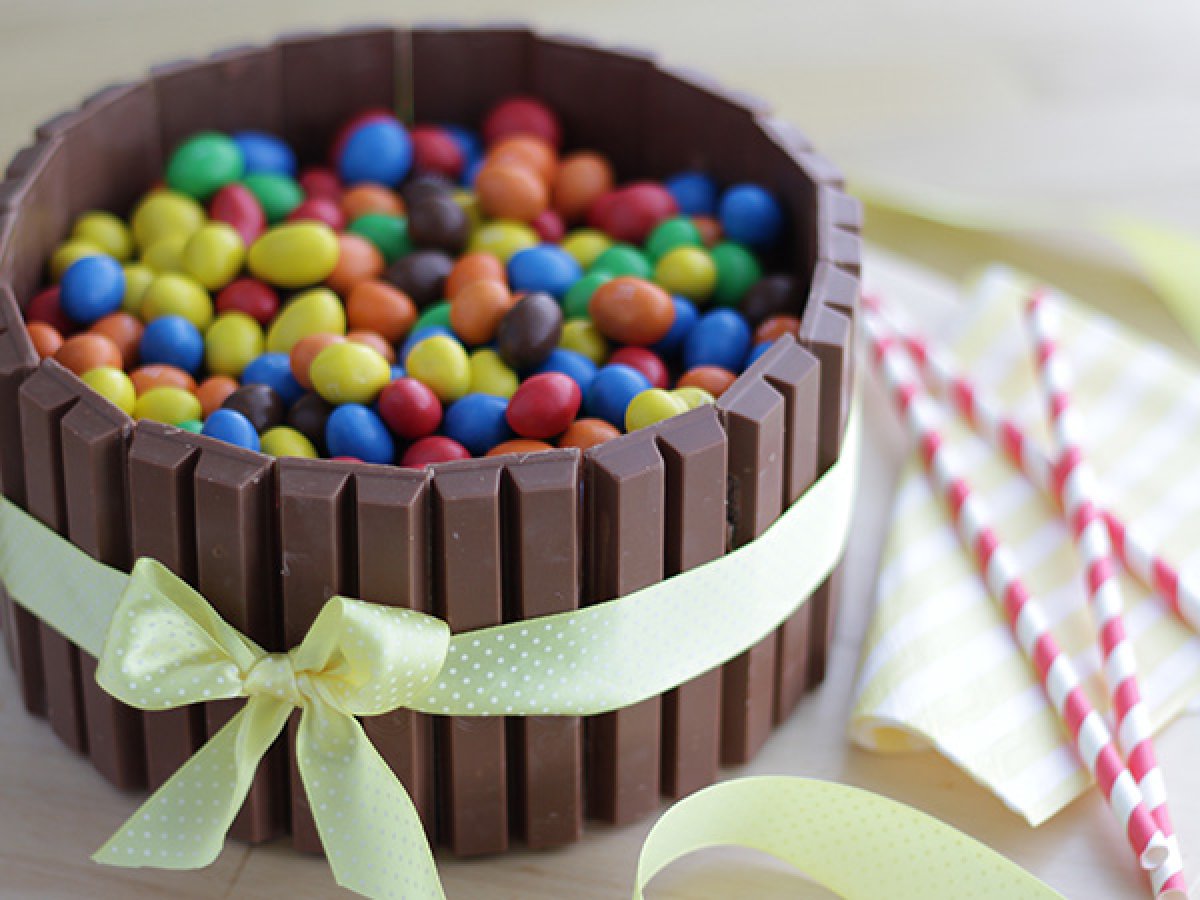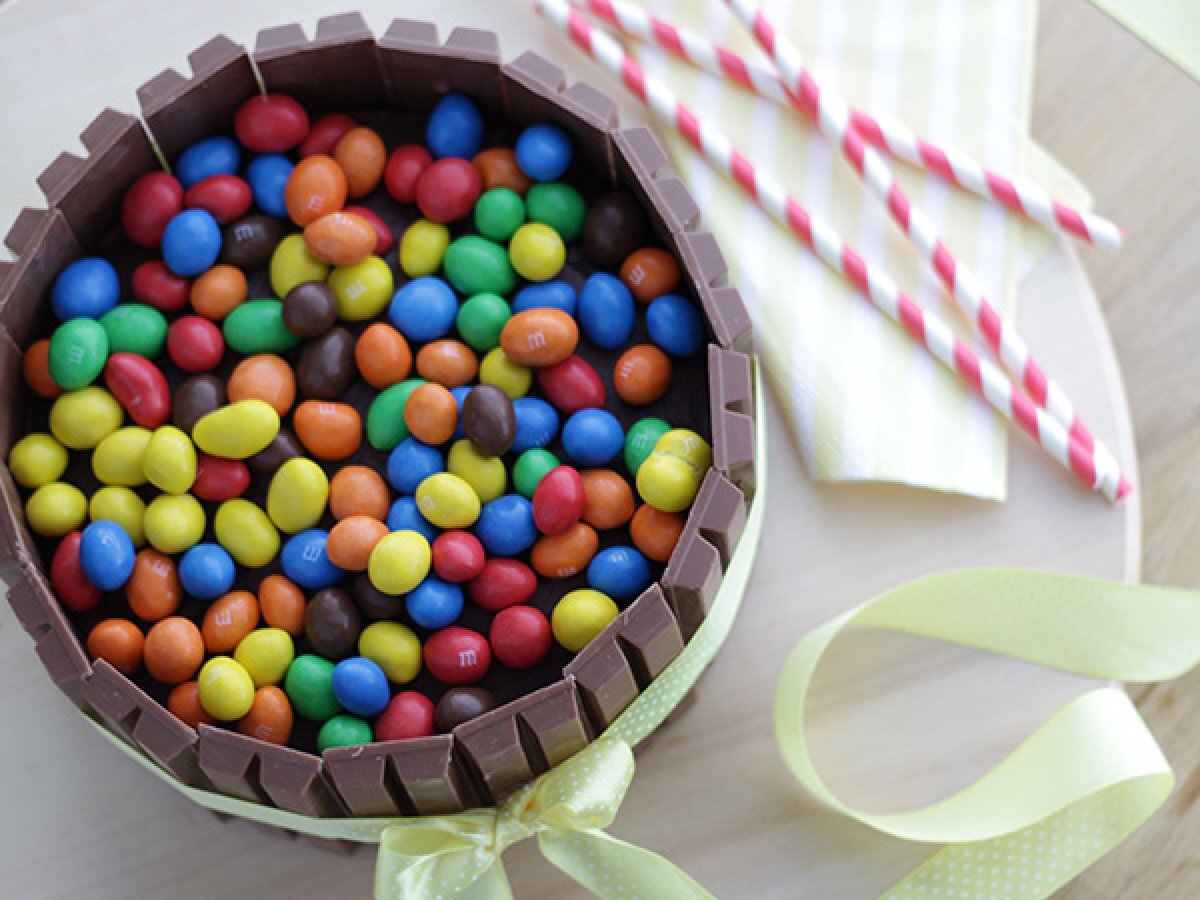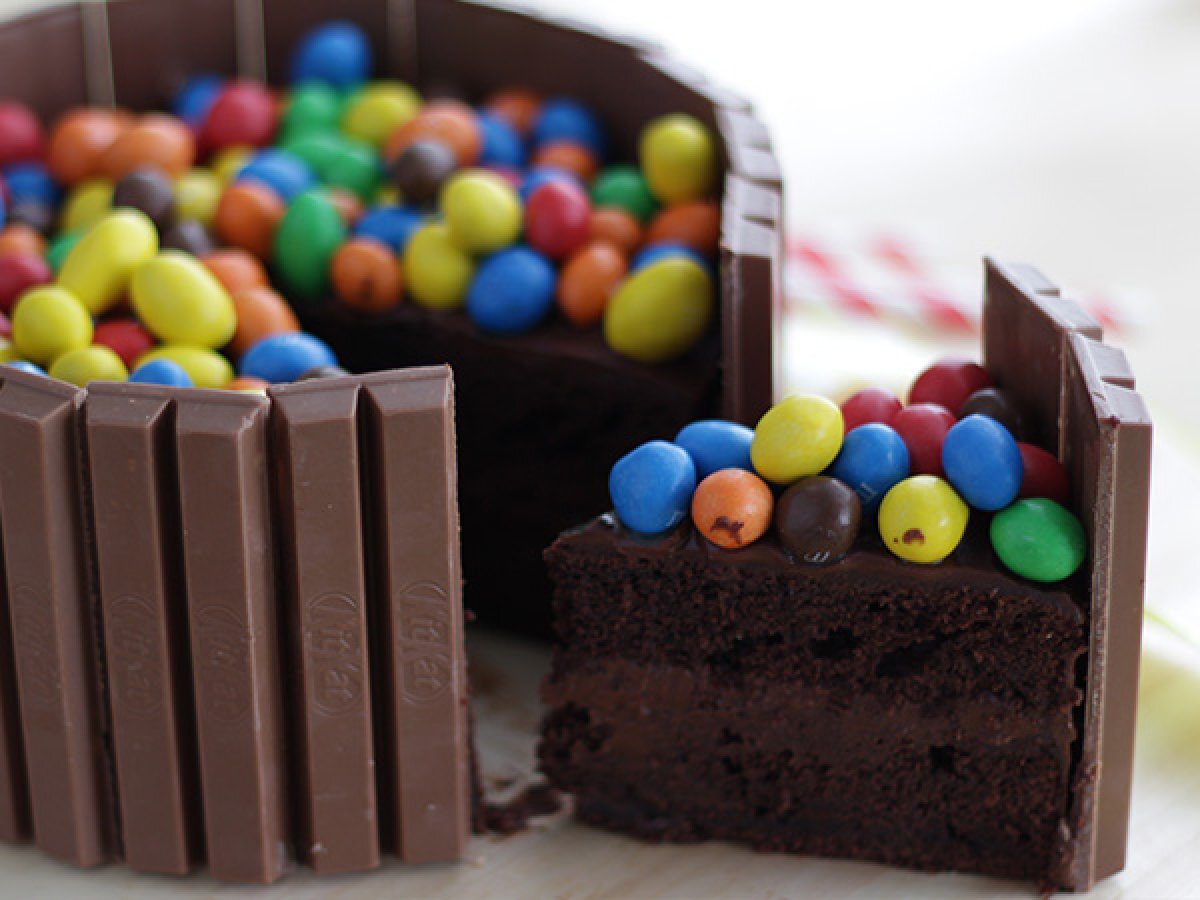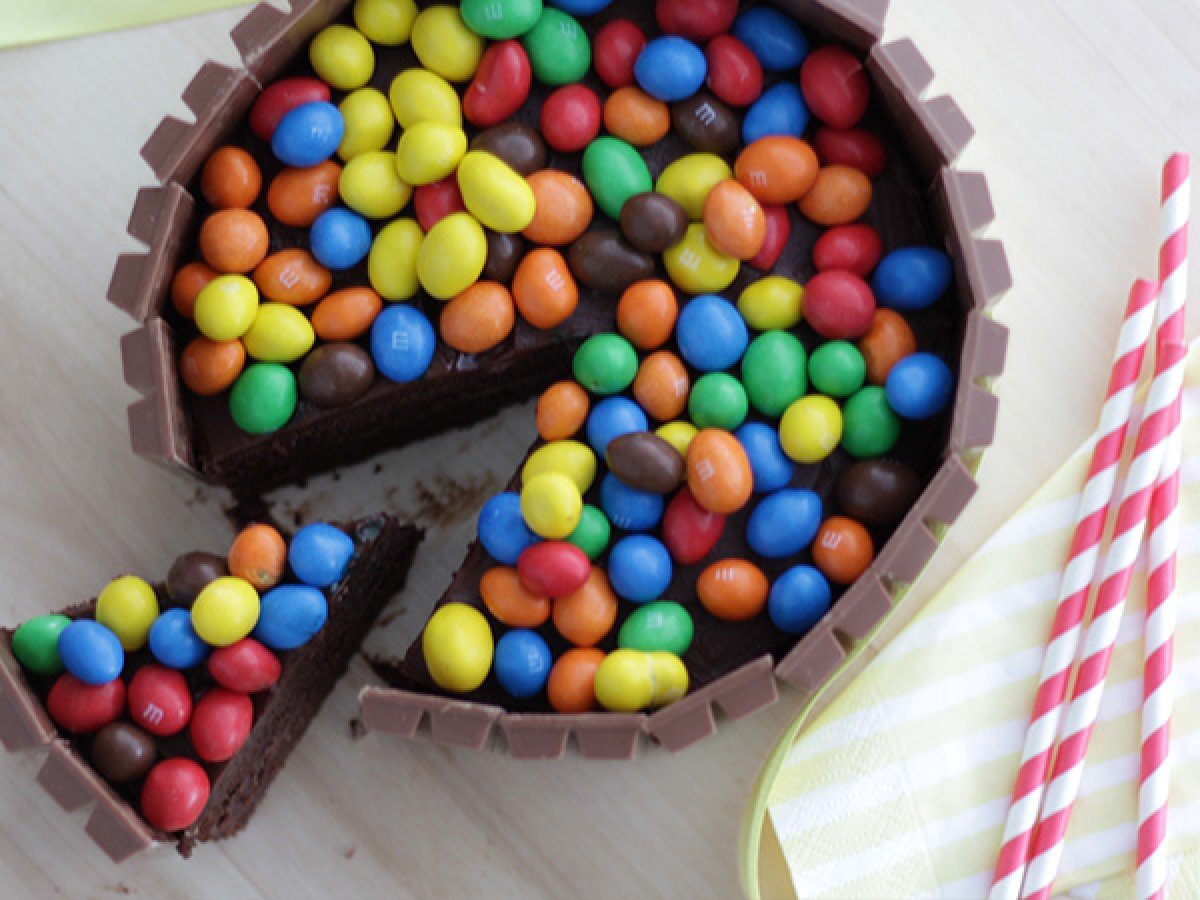 Questions:
Hi I just wanted to ask you kept 4 eggs is it fine if you only put 2 eggs for 1 piece of a cake
Answer:
If you want to use only 2 eggs, you'll have to use only half the ingredients, and get a smaller cake. Eggs are very important in a cake batter, and use only half of them won't work properly. Sorry!
Hey, just I have a couple questions, 1st. what flour is used, plain or self raising 2nd. what sugar, caster or just normal sugar and 3rd. im going to be using 8 inch cake tins, how long roughly will it take to cook?
Answer:
Hi :) The flour used is plain, we never use self raising here at Petitchef's. It is normal sugar, With your 8 inches cake tins, it will take around 20 minutes at 350°F. :) Enjoy this delicious cake!
Related recipes
Recipes
Related articles