Milo ice cream
Milo ice cream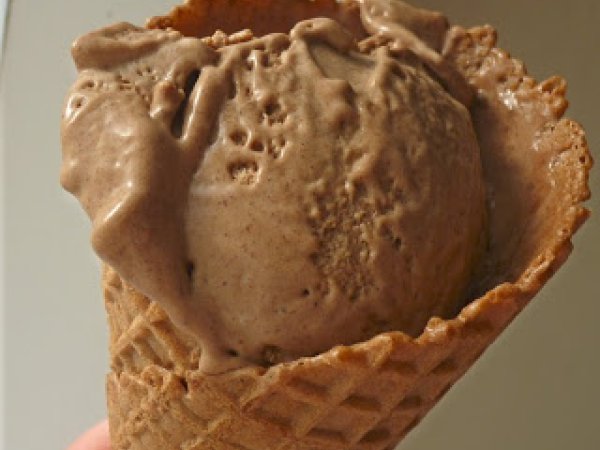 Preparation
Pop the cream into a medium pot and heat gently. Meanwhile, add the yolks and sugar to a mixing bowl and whisk together well. Whisk in the Milo well, the mixture will become quite thick at this point.
When the cream is almost, but not quite boiling, pour it into the Milo and egg mixture, whisking them all together well. Return the custard to the pot, using a silicon spatula to get as much of the mix into the pot as possible.
Over a gentle heat, stir with the spatula pretty well constantly, until the custard has thickened slightly. Make sure, whatever you do that the heat doesn't get so high as to curdle the custard. When the custard is silky and slightly thickened, decant back into the mixing bowl. Once again, using the spatula to get every last drop out.
Melt the chocolate by your preferred method - I tend to use the microwave, and this amount of chocolate takes about 1 minute and 10 seconds at half power for me. Combine the Milo custard with the melted chocolate, stirring them together well. Cover the mixture with cling wrap, allowing the plastic to rest on the custard to prevent a skin forming. Leave it in the fridge to get really cold.
When you are ready to churn, just pop the custard in and turn it on. When the ice cream is ready, it may need to finish freezing. Put it into a freezer safe container to firm up, but before it becomes too firm, swirl in the extra Milo, not mixing it in, but leaving it as a ripple of crunch through the frozen cream. Return to freezer until ready to serve. Depending on your freezer setting you may need to ripen the ice cream before serving.
Questions:
You may like
Recipes