Ice cream sandwiches with biscoff speculaas
Ice cream sandwiches with Biscoff speculaas
This speculaas ice cream sandwiches are perfect for an irresistibly gourmet snack! The speculaas cookies are combined to a delicious whipped cream with mascarpone, all you have to do is put a small wooden stick in it, a few hours in the freezer and presto, a delicious ice cream! And for even more indulgence, we dipped them in white chocolate and milk chocolate, but don't hesitate to let your creativity run wild on the toppings!
Materials
Electric mixer
Sticks
Piping bag
Parchment paper
Tray
Preparation
Place the cream and the mascarpone in the freezer for 15-20 minutes before using. When cool, transfer to a large bowl.

Add the speculaas spread then mix everything with an electric mixer until you obtain a very compact texture.

Transfer the mixture to a piping bag to pipe cream, making lines on the flat side of a speculaas cookie.

Place a stick on the cream and pipe lines of cream again on top.

Close the sandwich with another speculaas cookie.

Put the ice cream sandwiches in the freezer for at least 4 hours.

Melt white chocolate and milk chocolate. Dip the ice creams by tilting them in the melted chocolate (either in the white or in the milk) in order to have a diagonal coating.

Place the coated ice creams on a tray covered with parchment paper and put them in the freezer for at least 15 minutes so that the chocolate is well set.

Heat speculaas spread and crumble speculaas cookies. Then pour a few drops of speculaas spread over the ice cream and cover with speculaas cookie crumbs.

There you go, your ice cream sandwiches are ready! Eat them very cold ;-)
You tried this recipe ?
Mention @petitchef_en and tag #petitchef
Cookware
Observations:
Can the speculaas be replaced?
You can replace the speculaas with other biscuits for example or your favorite cookies! You can also replace speculaas with Oreos!

Can you substitute the speculaas spread?
You can replace the speculaas spread with classic spread or sweetened condensed milk. Add more or less according to your taste, with our quantities the ice cream is not too sweet. Do not hesitate to taste!

How long do these ice cream sandwiches keep?
You can keep them for 1 month in the freezer, remember to put them in a freezer bag once the toppings have set.

What toppings to add?
You can add caramel, hazelnuts, pistachios or crushed almonds, feel free to use your favorite ingredients!

Can you use ready-made ice cream?
You can of course use ready-made ice cream! Be careful not to place it too cold on the biscuits so as not to break them. Vanilla and coffee ice cream will work perfectly for this recipe!
Photos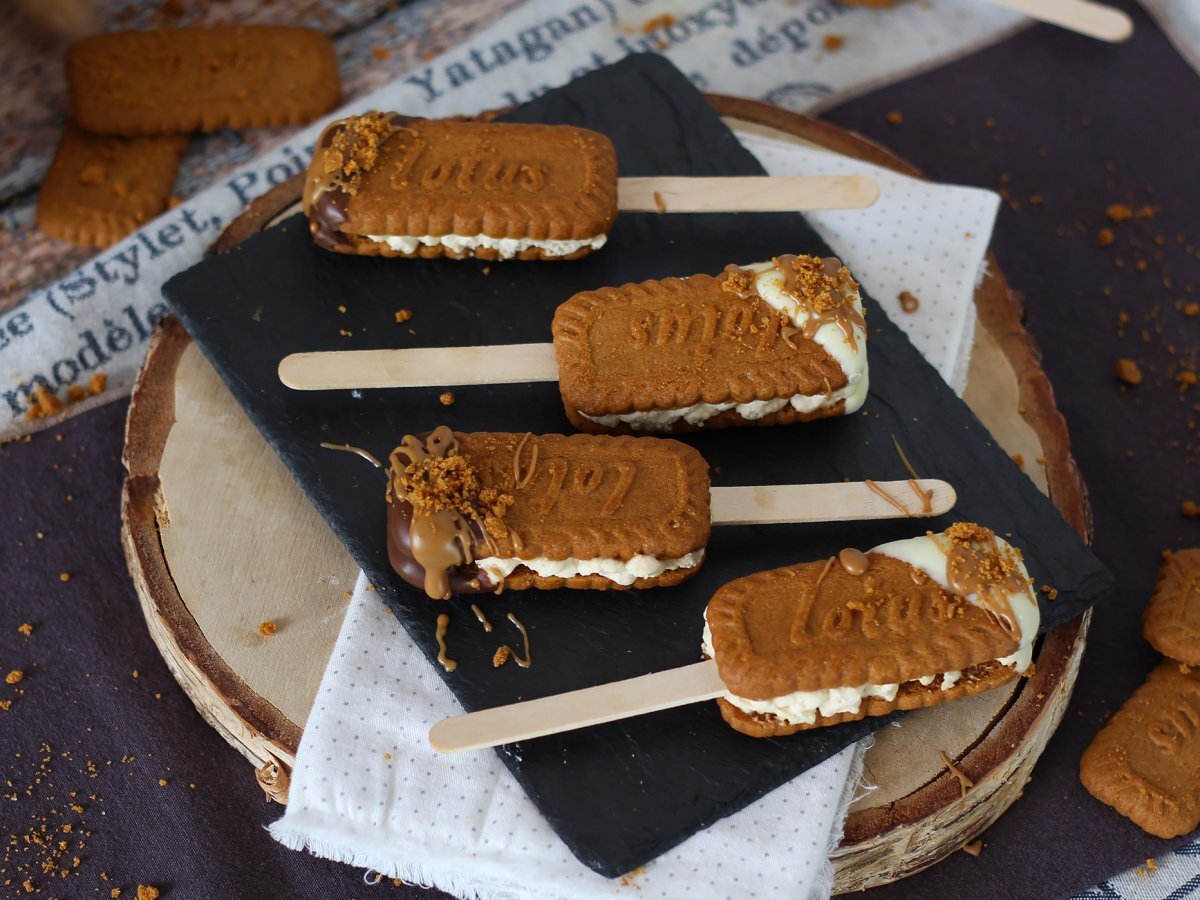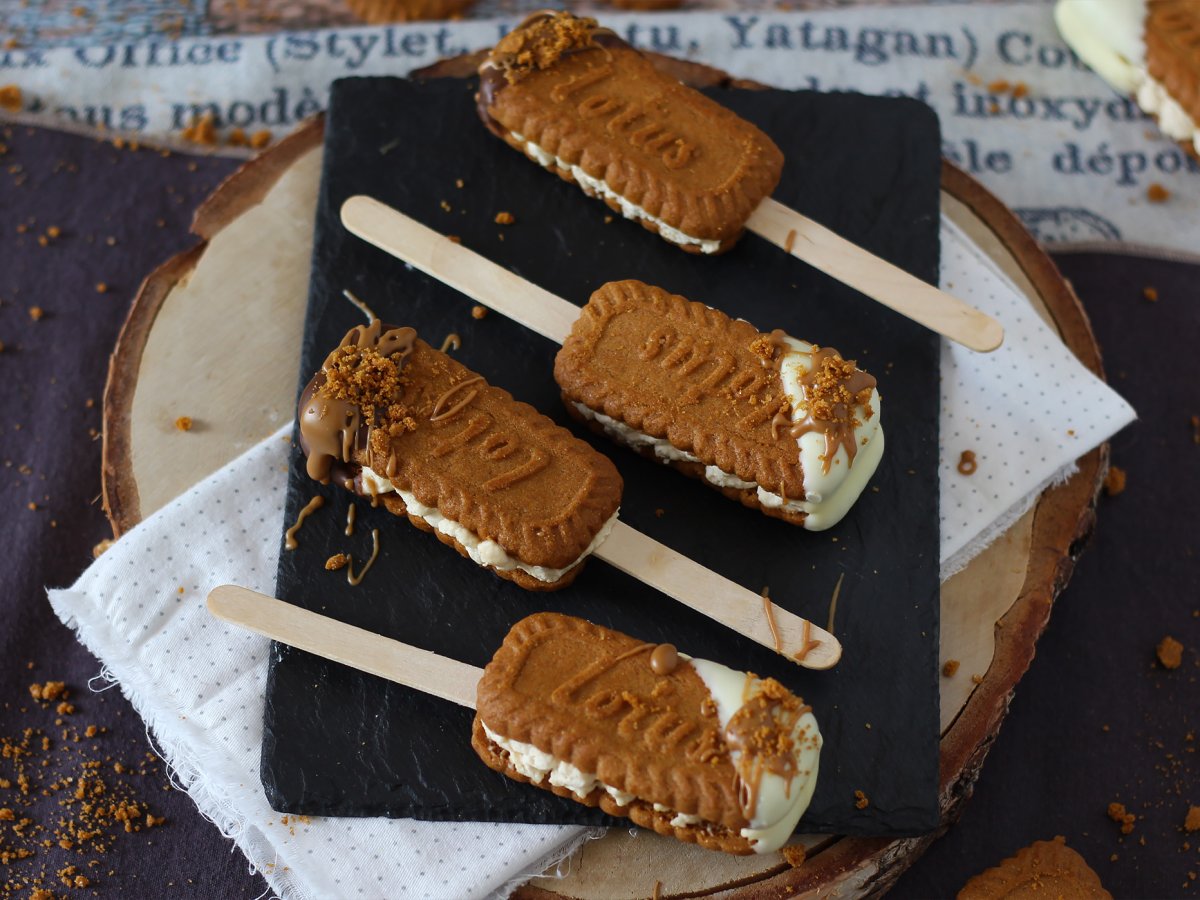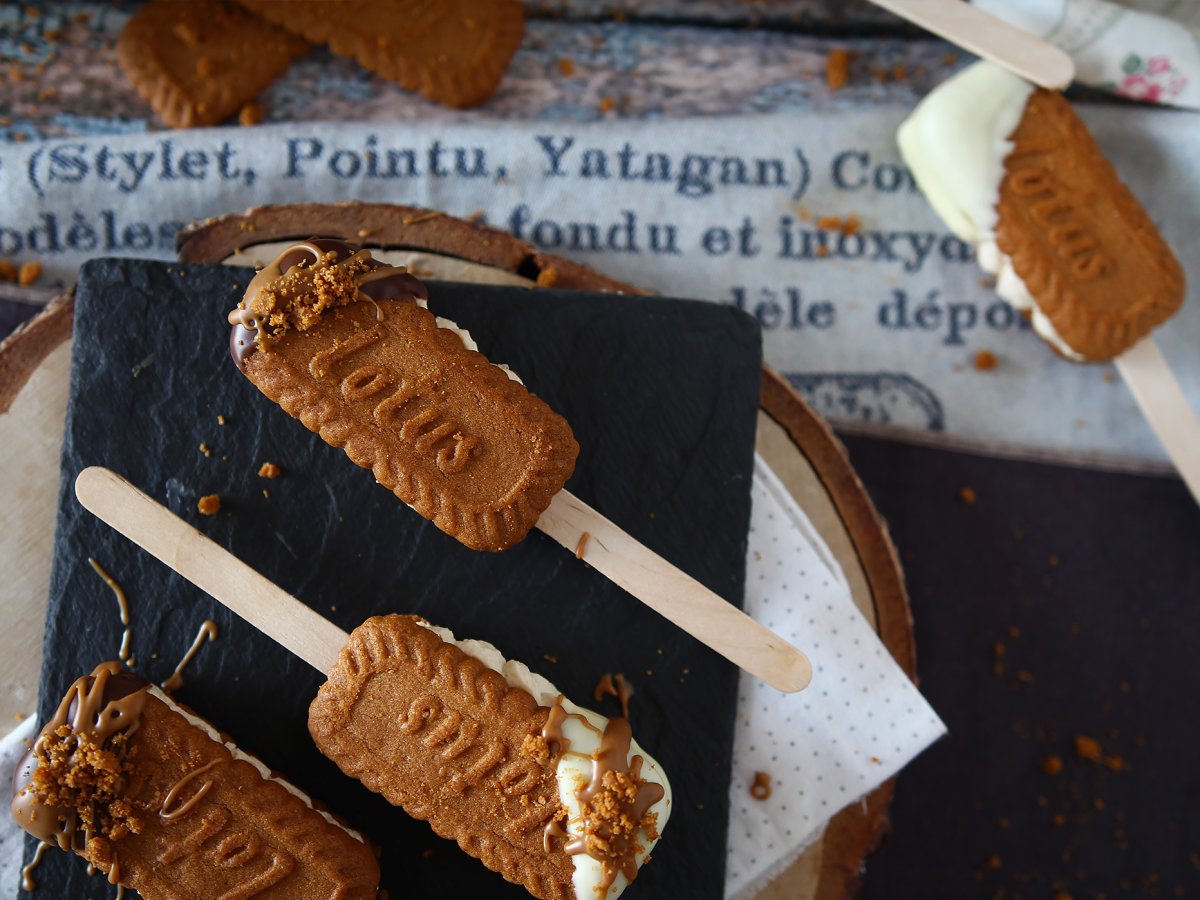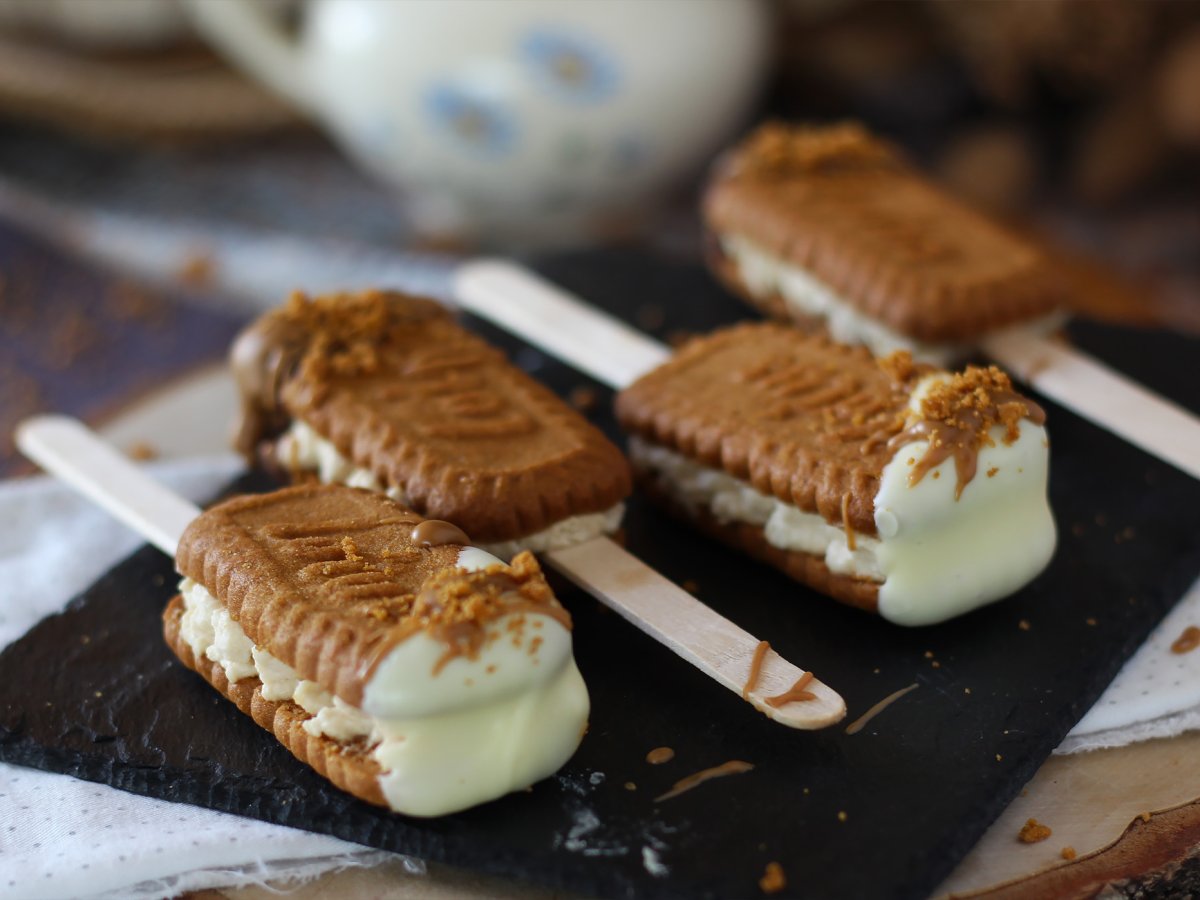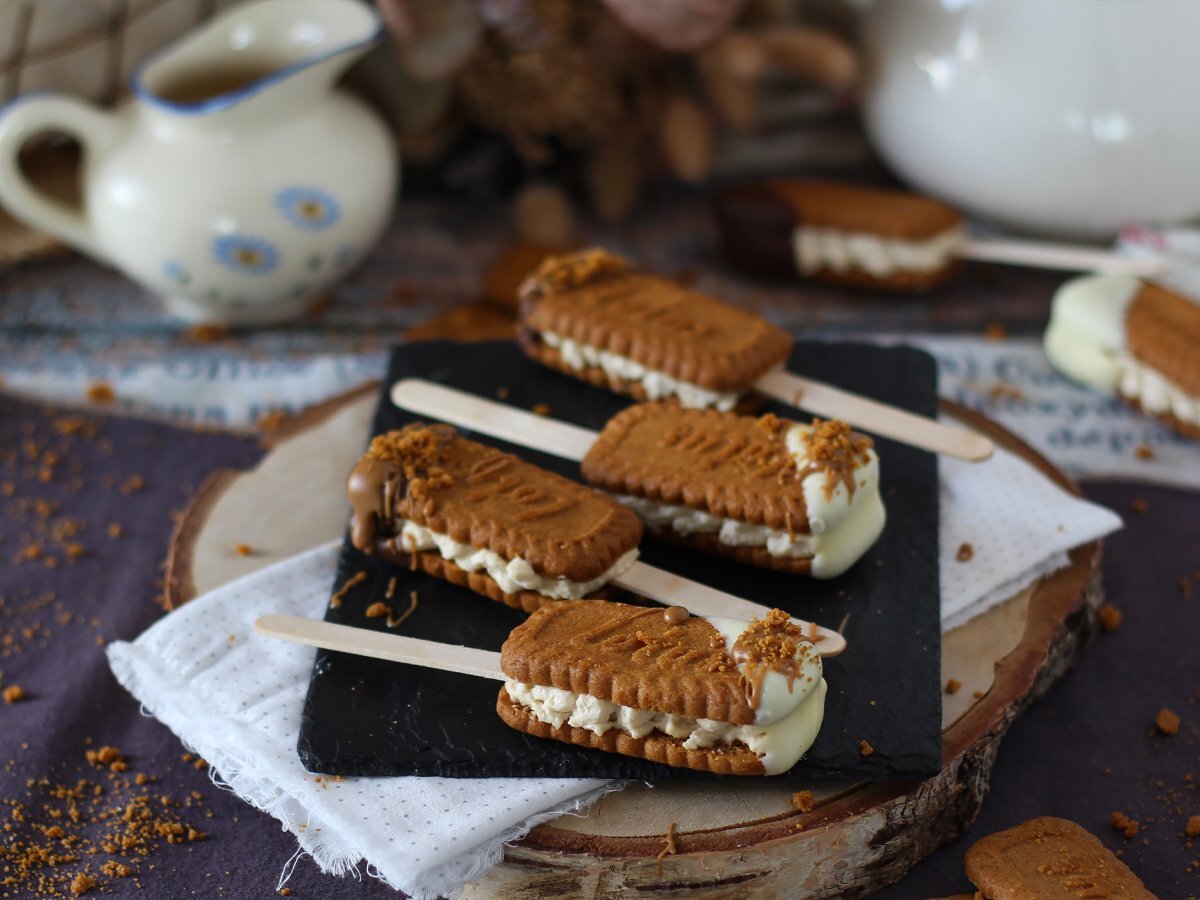 Questions:
You may like
Recipes

<! -- HB slmads - AD akcelo-->