Nigella Lawson's chocolate rice pudding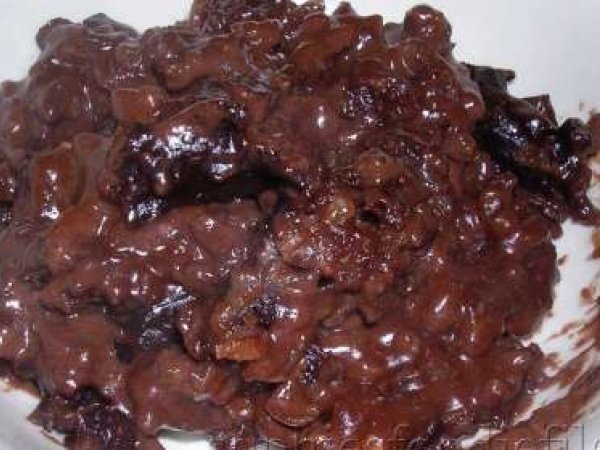 Preparation
1. Preheat the oven to 150° C.
2. Take a large bowl & add the cocoa. Add 4 tablespoons of boiling water to the cacao to dissolve it. Stir well or whisk, whisk, whisk!
3. Now, gradually add the milk.Whisk!
4. After all the milk is whisked in, add the vanilla sugar & the sugar. Whisk well.
5. Now, add the rice. Whisk again.
6. Take a large oven dish & butter it. Pour carefully all the mix in. Whisk again & didvide the mix in the dish if possible.
7. Cook or bake the dish for about 2 hours. In my case, it took 1 hour & 45 minutes. Every 15 to 20 minutes, you have to stir with a spoon into the mix otherwise the skin on top of the pudding will turn black. You have to prevent that! So stir with a spoon everything round; so that the skin will be mixed into the rice. Do this carefully because the mix will be very liquid in the beginning! I asure you that the mix will become more & more solid towards the end of the baking time!
You have to wait for a very long time, but its worth the wait!
8. When ready, take it out of the oven & wait for 5 minutes.
9. Spoon into serving bolws & enjoy!
Nutritional informations:
for 1 serving
/
for 100 g
Carbo:

32.9g

Total fat:

2.1g

Proteins:

1.9g

Fibers:

2.3g

Sugar:

29.2g

ProPoints:

4

gluten free
Questions:
You may like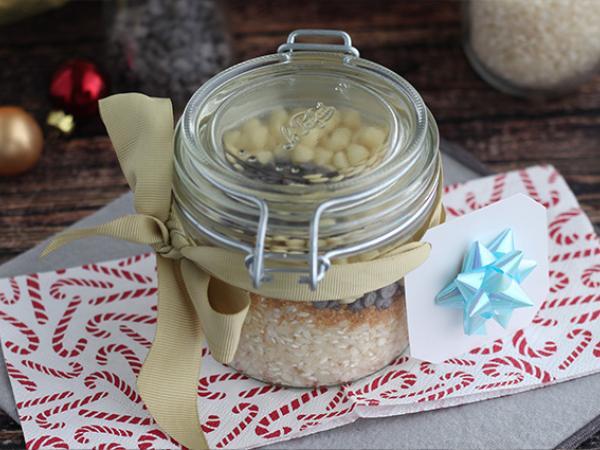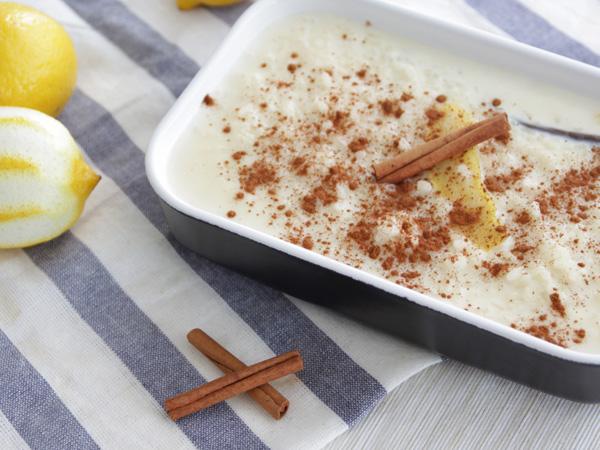 Recipes