Red Pitaya (Dragon Fruit) Yogurt Mousse Cake
Preparation
Method :
For Sponge Cake :
1. Sift flour and baking soda.
1. Beat eggs, sugar and salt on medium speed till foamy.
3. Add in glucose and continue beat till 5 times in volume and ribbon-like.
4. Add in sifted flour and baking soda, beat on LOW speed till mix well.
5. Mix oil and milk and pour 1/3 of the batter and mix well.
6. Pour the milk batter to the remaining flour batter and mix well
7. Pour batter in a round pan and bake for 20 - 30mins at 180c.
7. Remove from the oven and invert the pan immediately. Let cool completely before unmould.

To make sauce : bring chopped red pitaya, sugar and lemon juice to boil for 5 mins until mixture slightly thickens. Remove from heat and leave to cool.

To make mousse : stir aga aga powder into hot water or stirring over simmering water until melt. add in 150g of red pitaya sauce and mix well. Fold in whipped cream, yogurt and vanilla extract.

To assemble : Line cling wrap inside a big bowl. Pour in half of mousse, cover with a slice of sponge cake. Pour the balance mousse and cover with the last slice of sponge cake. Wrap well and freeze for 4 hours or over night.
Photos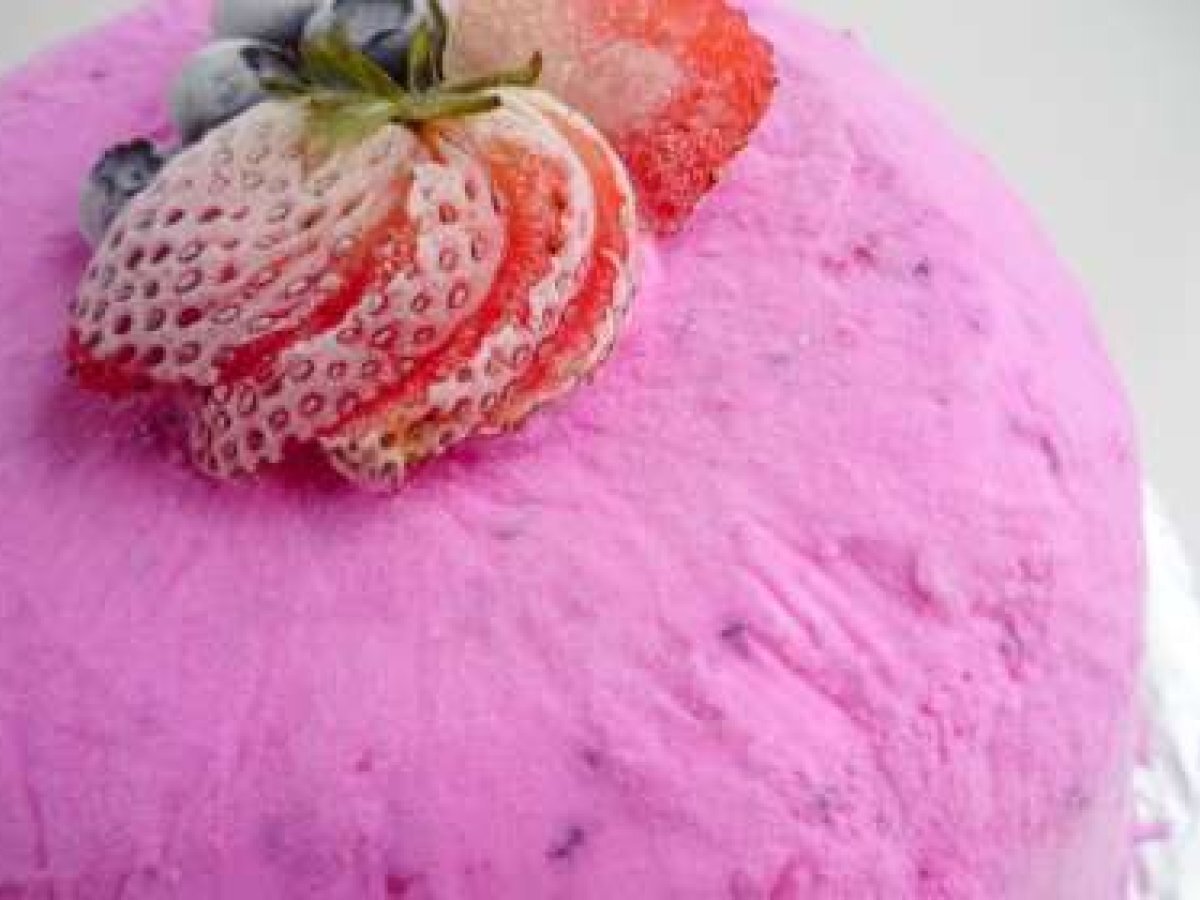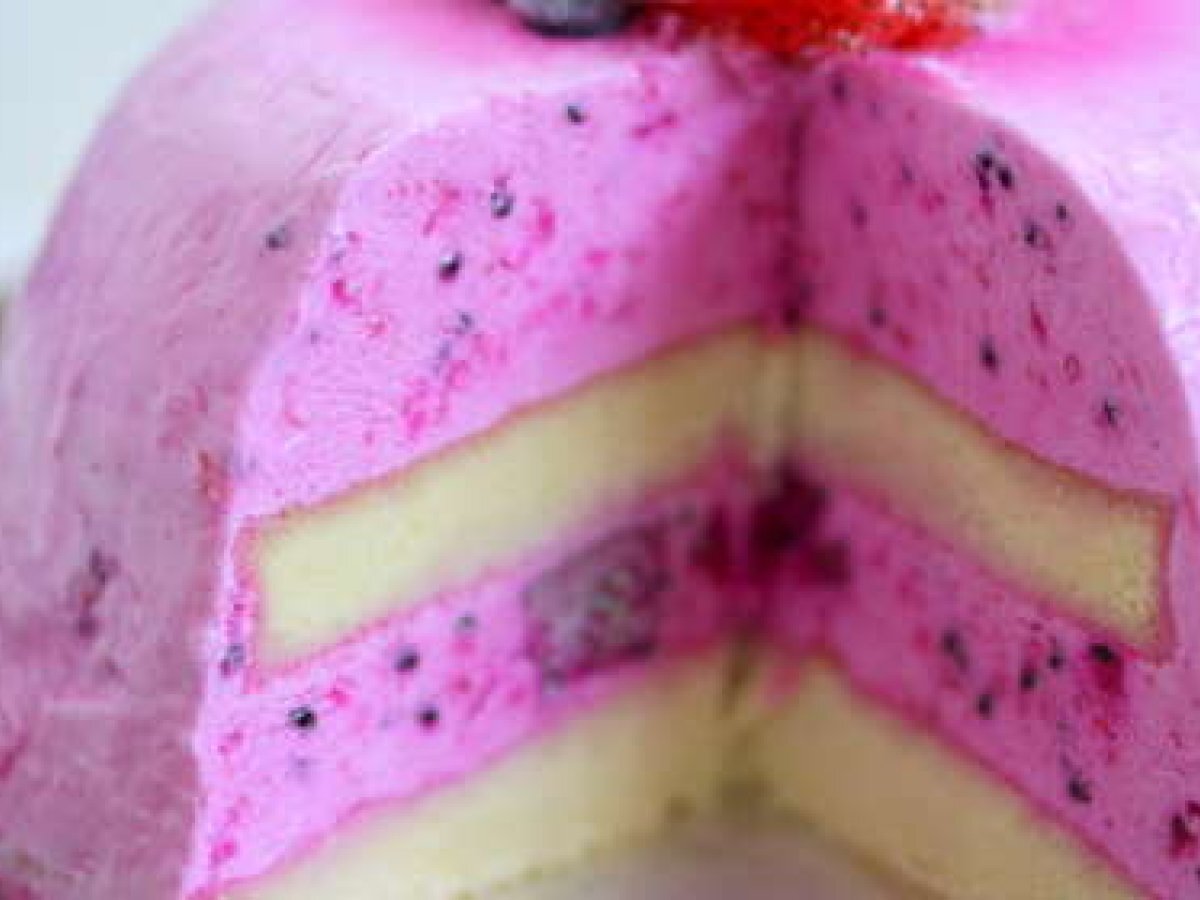 Questions:
You may like
Recipes
Related articles