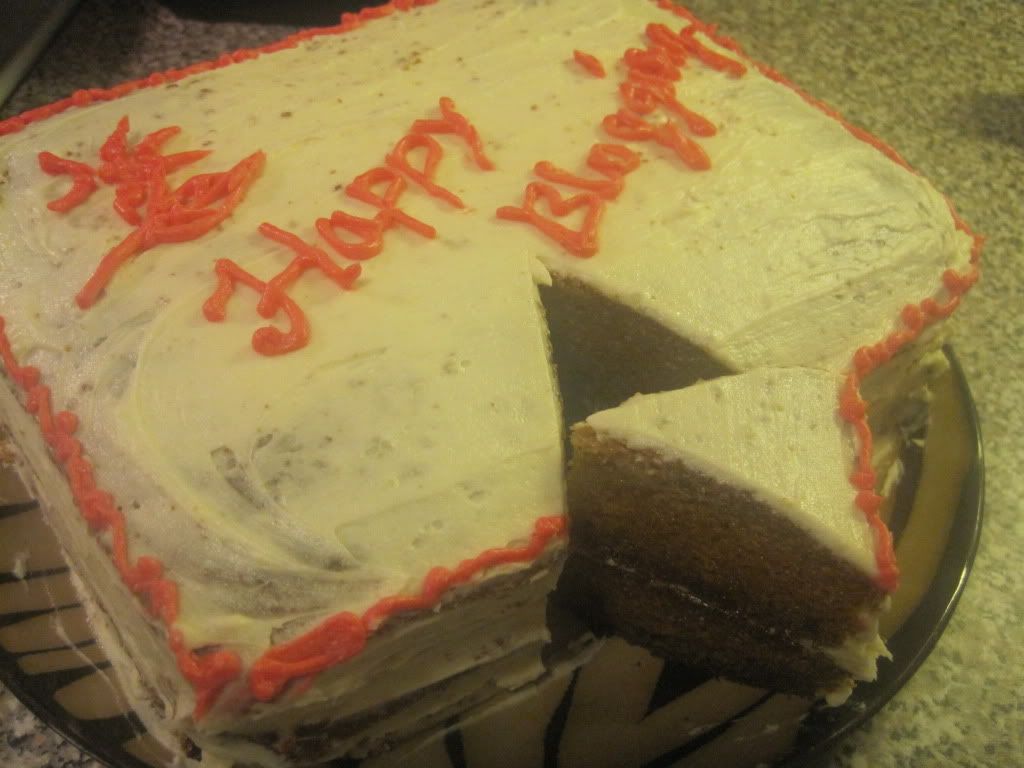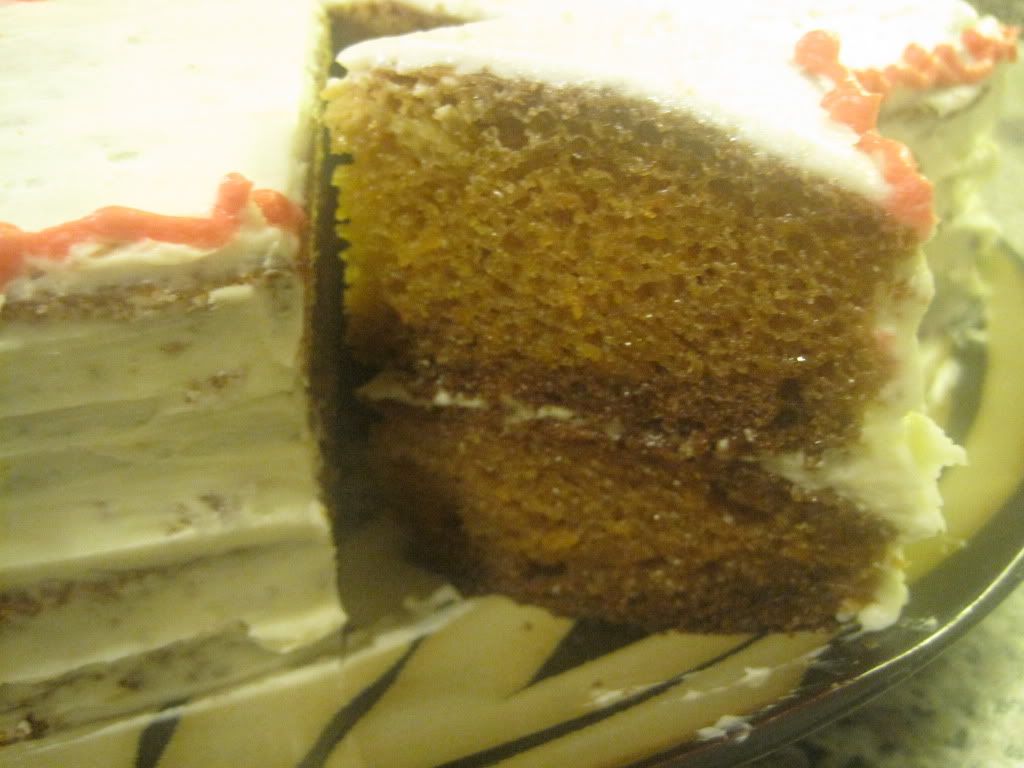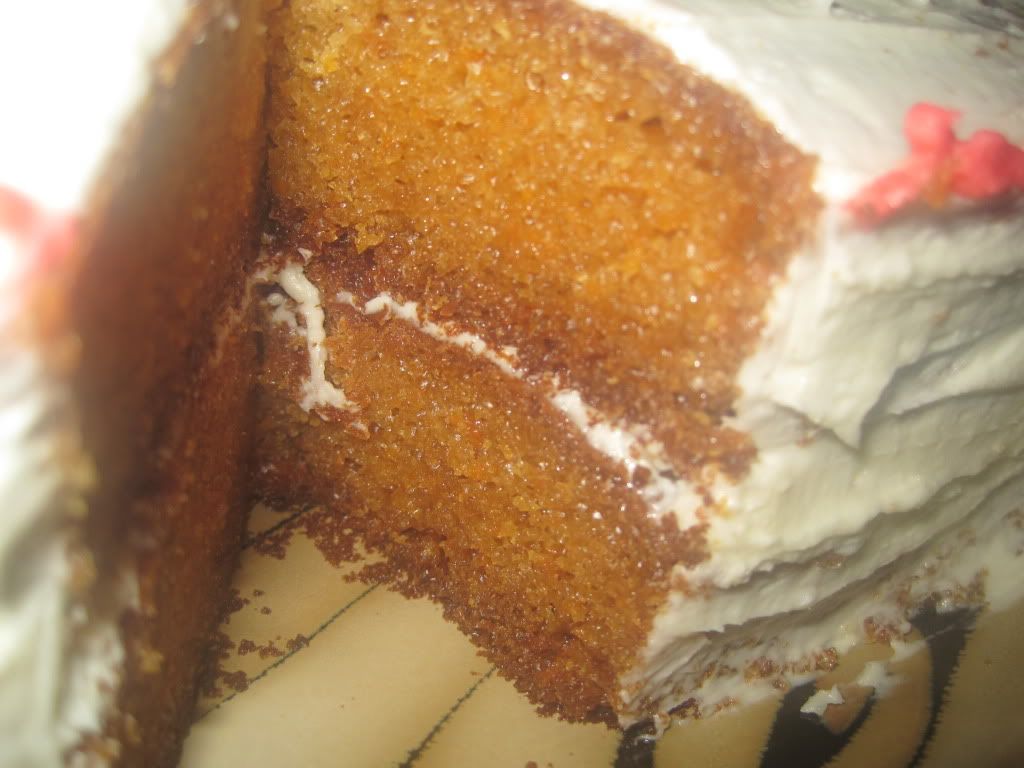 Ingredients:
-
All purpose Flour - 1 1/2 cup
Oil - 1 cup
Carrot (peeled and grated) - 1 cup
Baking soda - 1 tbsp
Baking powder - 1 tbsp
Vanilla Extract - 1 tbsp
Condensed milk - 1 cup
Cinnamon powder - 1 tbsp
Almonds and Raisins optional
For Frosting:-
All purpose flour - 1/3 cup
Butter - 2 sticks( at room temperature)
Sugar - 3/4 cup
Vanilla extract - 1 tbsp
Milk - 3/4 cup
Procedure:-
1- First take a huge bowl and add all purpose flour , Baking powder, Baking soda , cinnamon powder , and mix well now add the oil and condensed milk and mix well with the electric whisker without any lumps. Then add carrot and almonds and whisk well in only one direction.
2- Now pre heat the oven at 380 degree for 8 min.
3-Now Grease the oven bowl and add the batter in to it and tap well so that if there are any air bubbles it adjusts.
4-Now put into the oven and bake it for 20 min in 380 degrees.
5-Keep on checking in between. Then just insert a knife or tooth pick and test weather it is baked or not.
6-Now remove it and cool it in the cooling rack.
7-Lets prepare the frosting for this. Now take a sauce pan add all purpose flour and sugar mix well add milk and mix it without lumps. Now on the stove and keep on stirring so it will not stick to the bottom.
8-Now slowly it starts thickening . When it is thick then off the stove and cool it.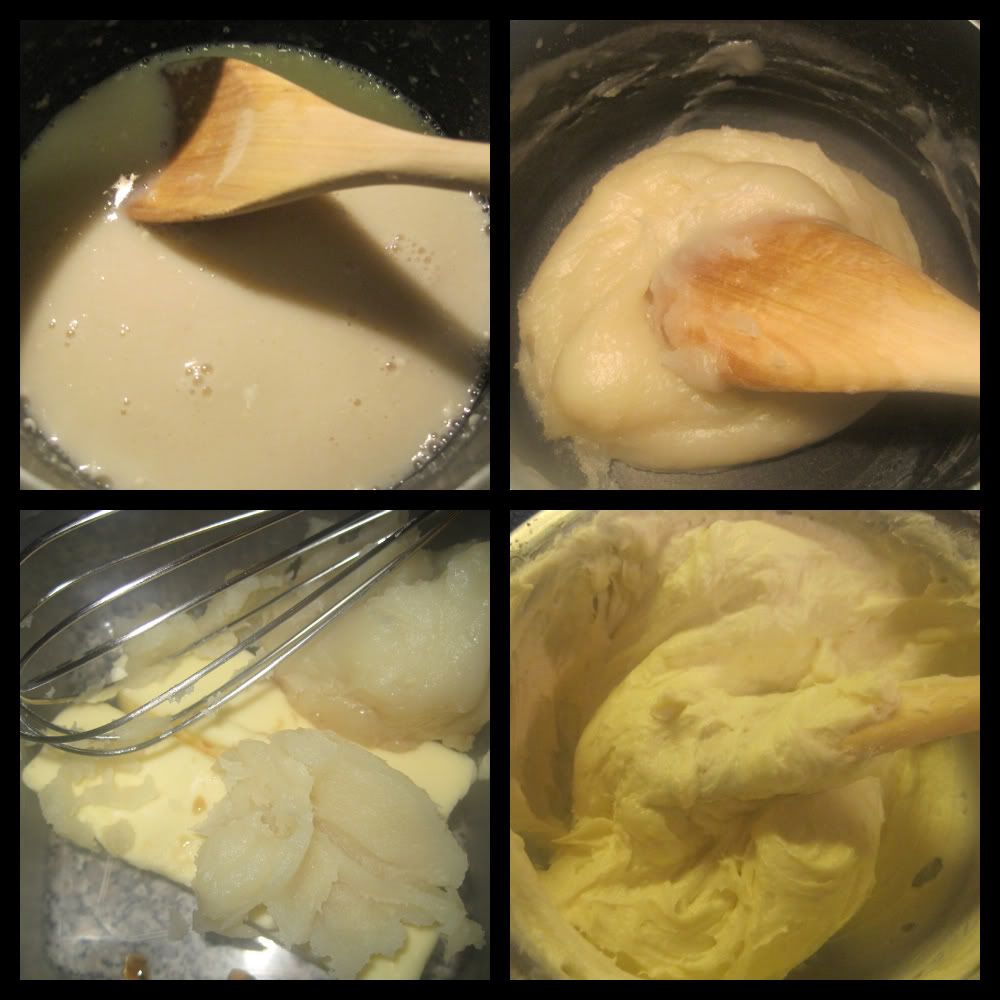 9-Then in a medium size bowl add the butter sticks which r at room temp then add this cooled paste also and beat it until it turns into smooth paste and coordinates well.
10-Now take the cake cut the edges if desired then cut at the center if u r cake is large or else u can make it twice.
11-Now in a serving plate place the cake and apply the frosting evenly and place the another cake and again apply the frosting all over the cake and edges.
12-If desired add food colors and add in a ziploc bag cut at the edge and decorate it in u r choice.
So friends hope everyone like this and its very easy. we can prepare it at home. when we have any functions then we can prepare in the before day and can easily have on the next by storing it on refrigerator.