Bopis or bopiz (lights sauteed in onions, tomatoes and chilies)
Preparation
To cook, thoroughly wash the beef lights, drain and place in a large pot, cover with enough water and boil for about 30 to 45 minutes or until the meat is just tender. Take out the lungs from the pot and let it cool a bit before dicing. Discard the liquid.
While the boiled lungs are cooling down, finely dice all the vegetable ingredients shown above. In addition, prepare about ¼ cup vegetable oil, 2 tablespoons annatto oil (1/4 cup annatto seeds or "atsuete" steeped in 2 tablespoons hot oil then strained to discard the seeds), 3 pieces bay leaves (laurel), 2 teaspoons salt or to taste, 2 teaspoons ground pepper, ½ teaspoon dried oregano, 2 teaspoons fish sauce (patis) and 1 cup natural vinegar.
The complete other ingredients are as shown here except for the about 3 cups beef or chicken stock or just water. Finely dice the boiled lungs as well. Since more than 2 kilos beef lights is quite a lot of meat, dicing it is not an easy job.
In a large thick pan heat about 1/4 cup of vegetable oil and fry the garlic followed by onions and tomatoes. While sizzling, add in the fish sauce followed by salt and ground pepper.
Then add the diced lungs and continue sautéing until the meat is sizzling in fat and aromatic. Add the annatto oil and then the vinegar. Let the vinegar boil without stirring. When the liquid is already boiling, stir the meat to evenly mix the flavor. Then add all the remaining ingredients.
Continue stirring to mix all ingredients evenly. Add the stock and simmer for about 10 minutes on low heat. Taste the sauce and adjust the seasonings and level of vinegar.
Continue simmering for some more minutes. When the liquid is reduced and has slightly thickened, it's done. Transfer in a large serving plate and serve with lots of rice.
Photos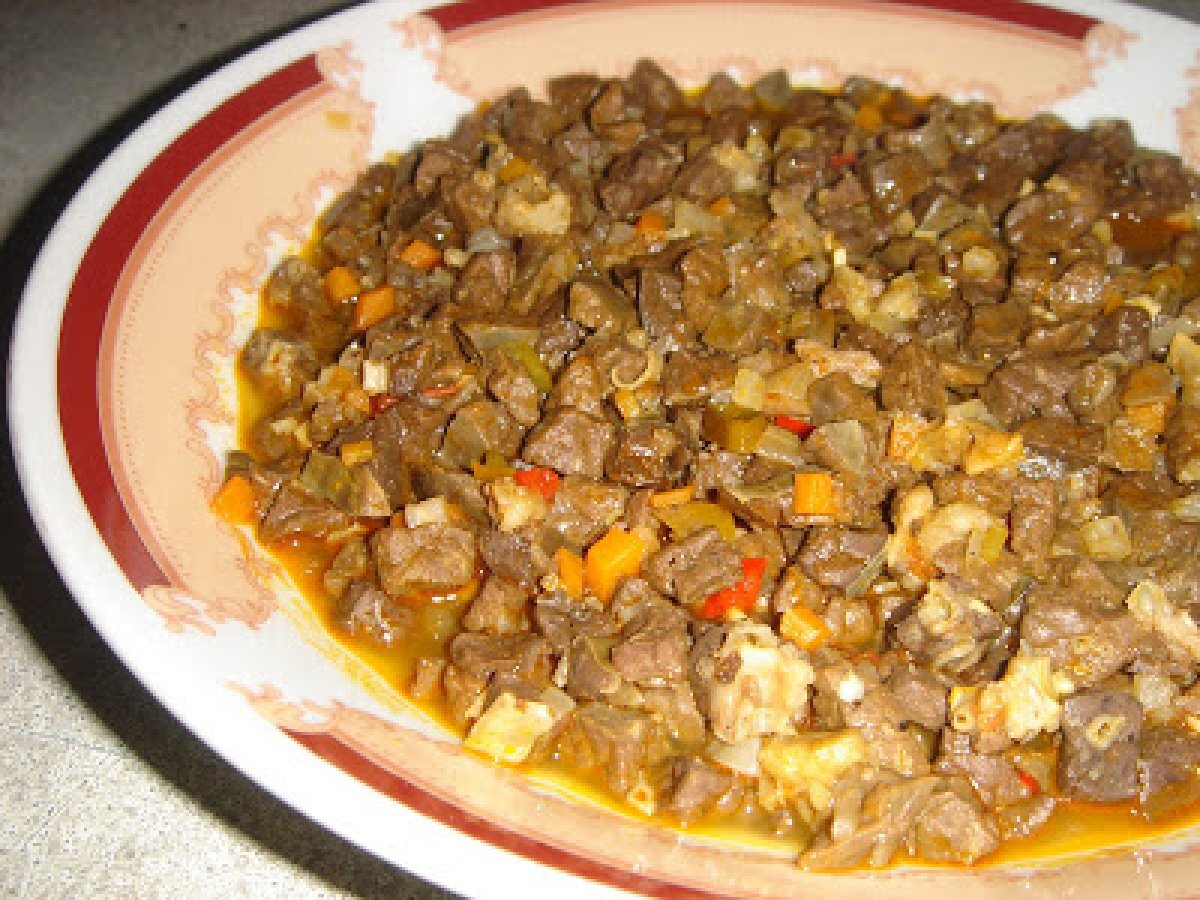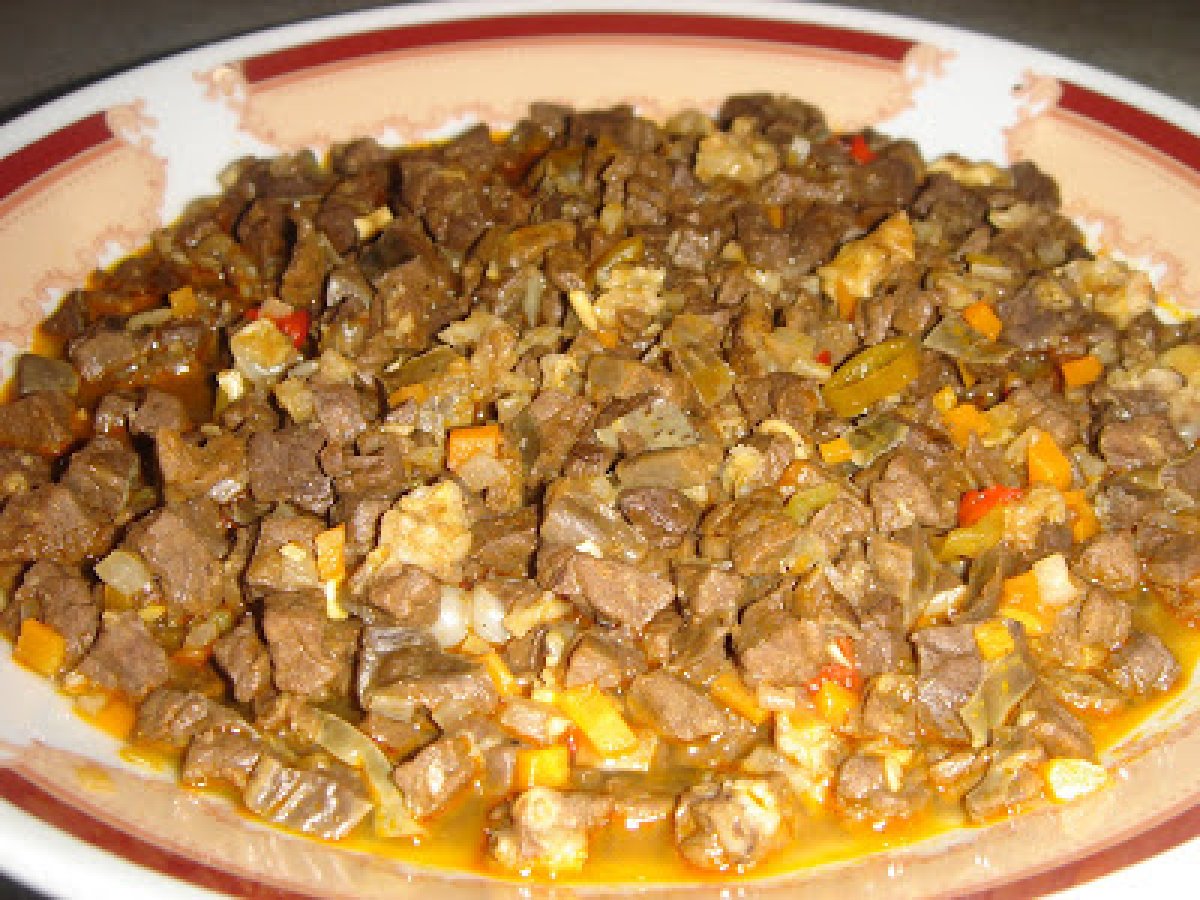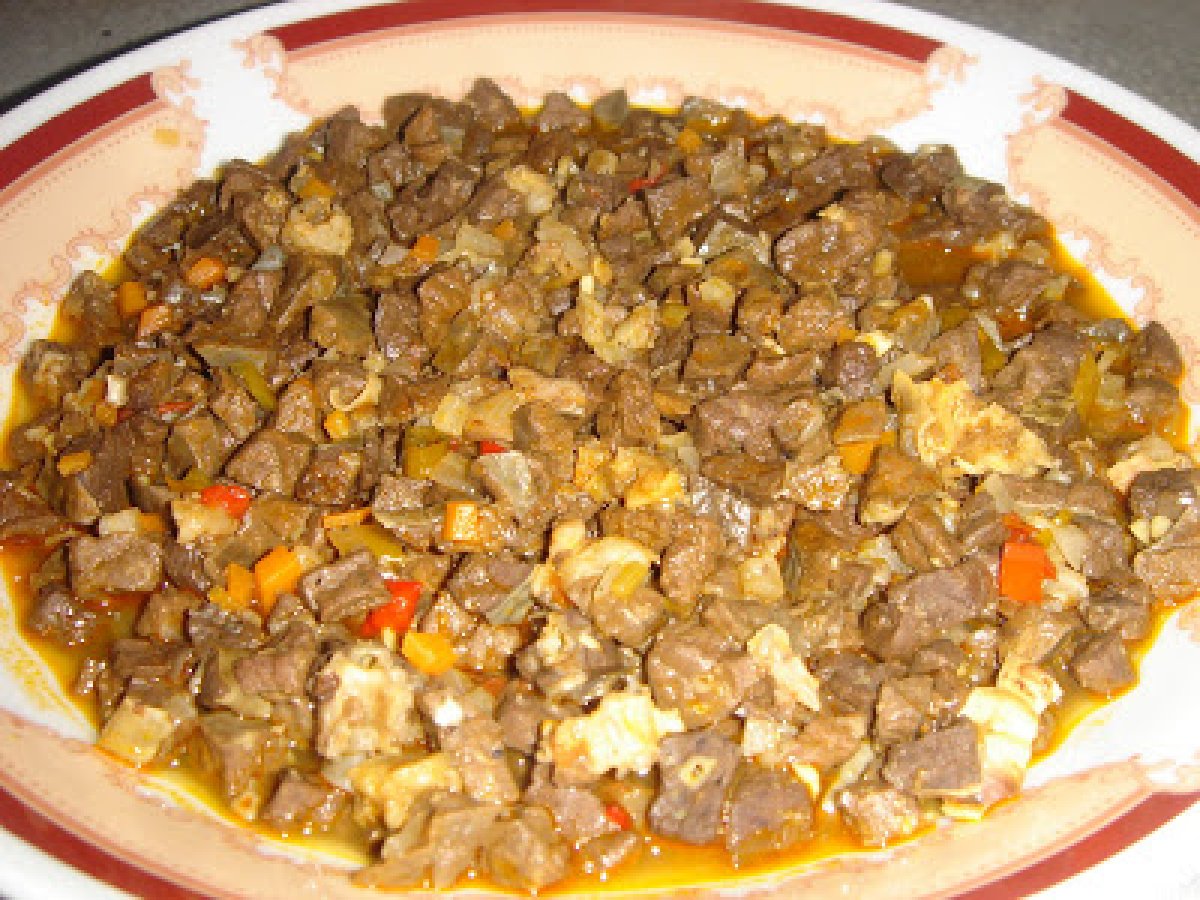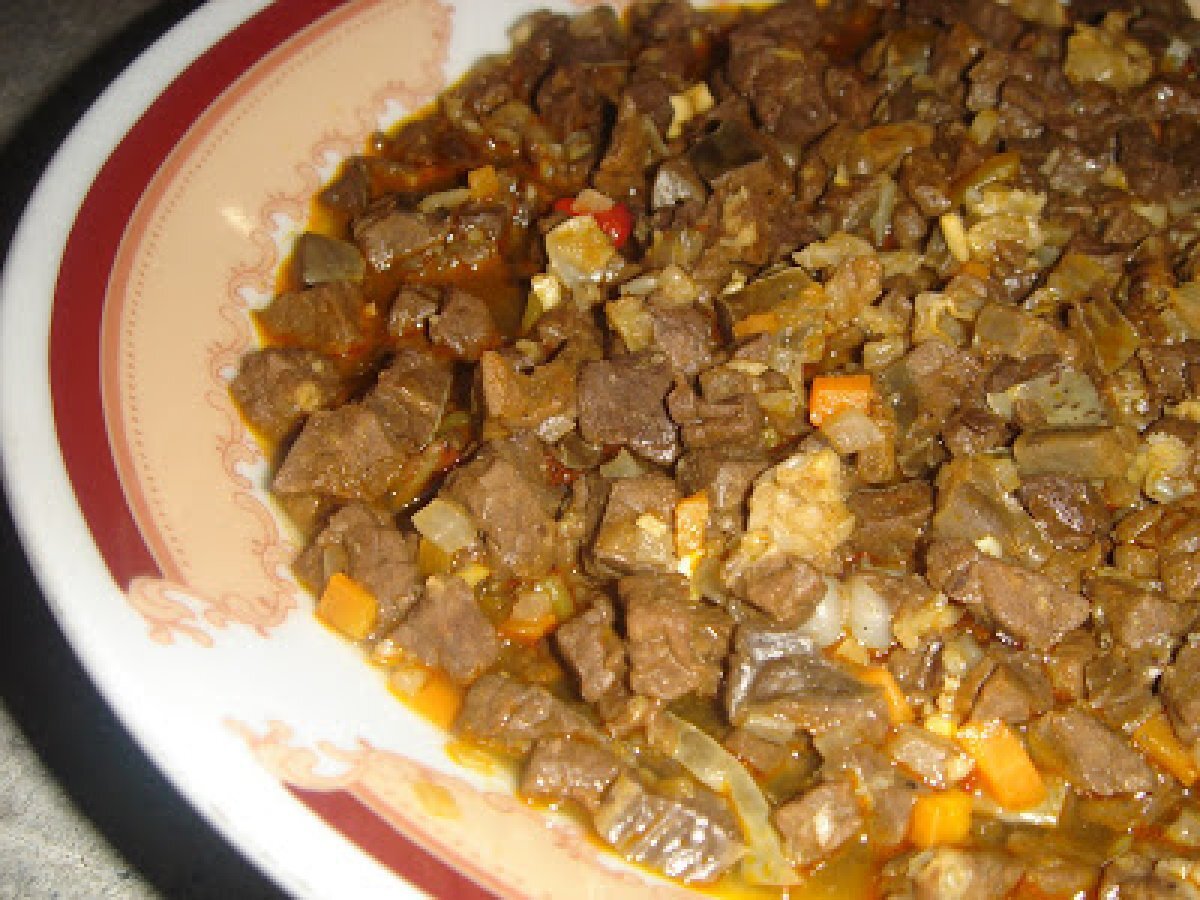 Questions:
You may like
Recipes
Related articles