Chai choy/vegetarian delight
Chai choy/vegetarian delight
Although this is a vegetable dish, dried oysters can be added for flavor and oysters are acceptable and considered vegetarian.
Ingredients
4 tablespoons cooking oil
---
2 pieces fermented beancurd
---
---
---
---
---
6 - 8 pieces Fried
tofu
- halves
---
3 long pieces dried bean curd - soaked and break into small pieces
---
1/2 cup black fungus - Wan yee - soaked
---
1/2 cup lily bulbs - soaked and tied into knots
---
1 small bundle glass noodles - soaked
---
1/2 teaspoon white pepper
---
1 cup water
---
2 tablespoons oyster sauce
---
1 tablespoon soya sauce
---
1 teaspoon sugar
---
2 tablespoons sesame oil
Preparation
In a wok, heat oil and stir-fry fermented beancurd until fragrant. Add oysters, mushrooms, cabbage and carrot.
Stir-fry until cooked through. Add in the rest of the ingredients except the soaked glass noodles and the seasonings.
Bring to the boil, add the seasonings, then reduce heat, cover with lid and simmer.
Add in the glass noodles and continue to simmer, you might have to add in more water/stock if the sauce has thickened too much.
Do no be afraid to add more water/stock as the glass noodle will swell and soak up all the goodness.
Simmer until sauce has thickened. Dish up and sprinkle with sesame oil. Serve hot.
Photos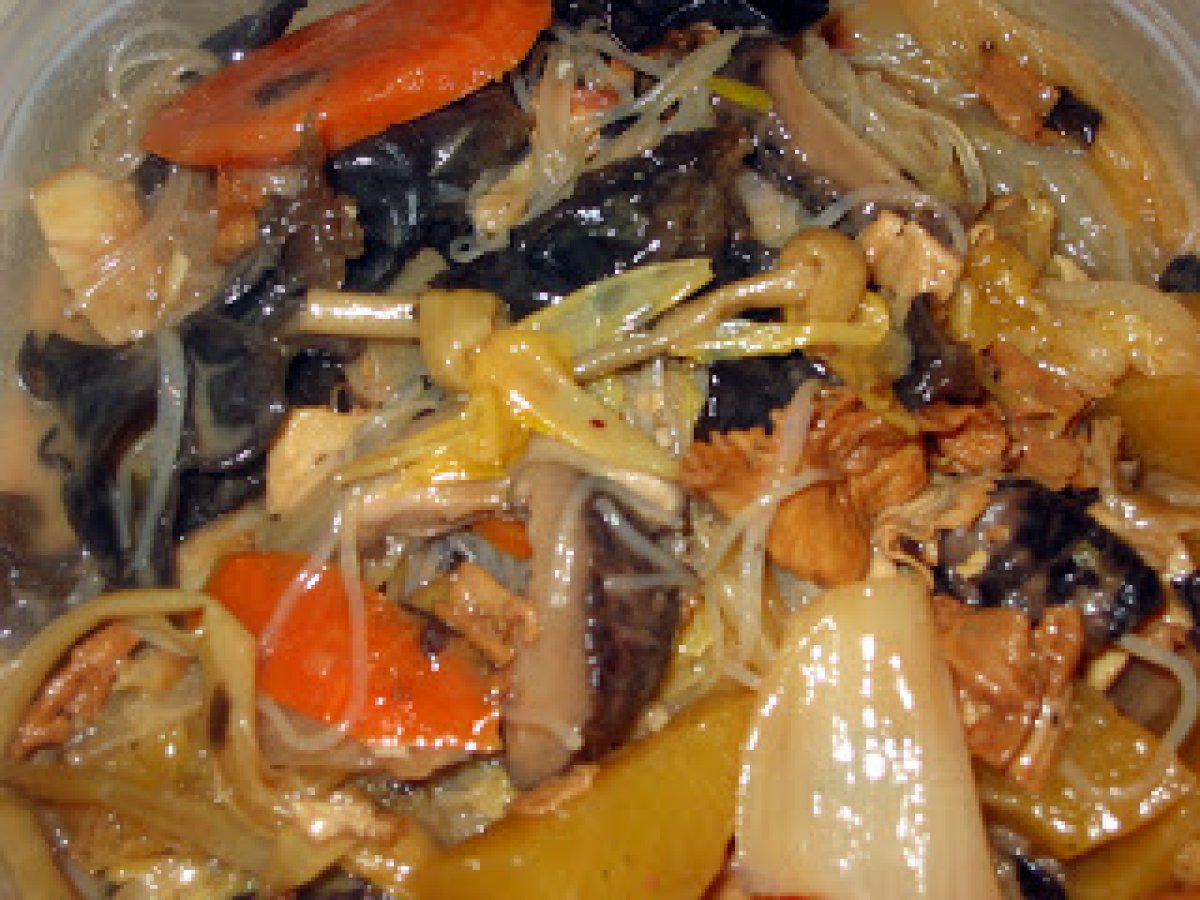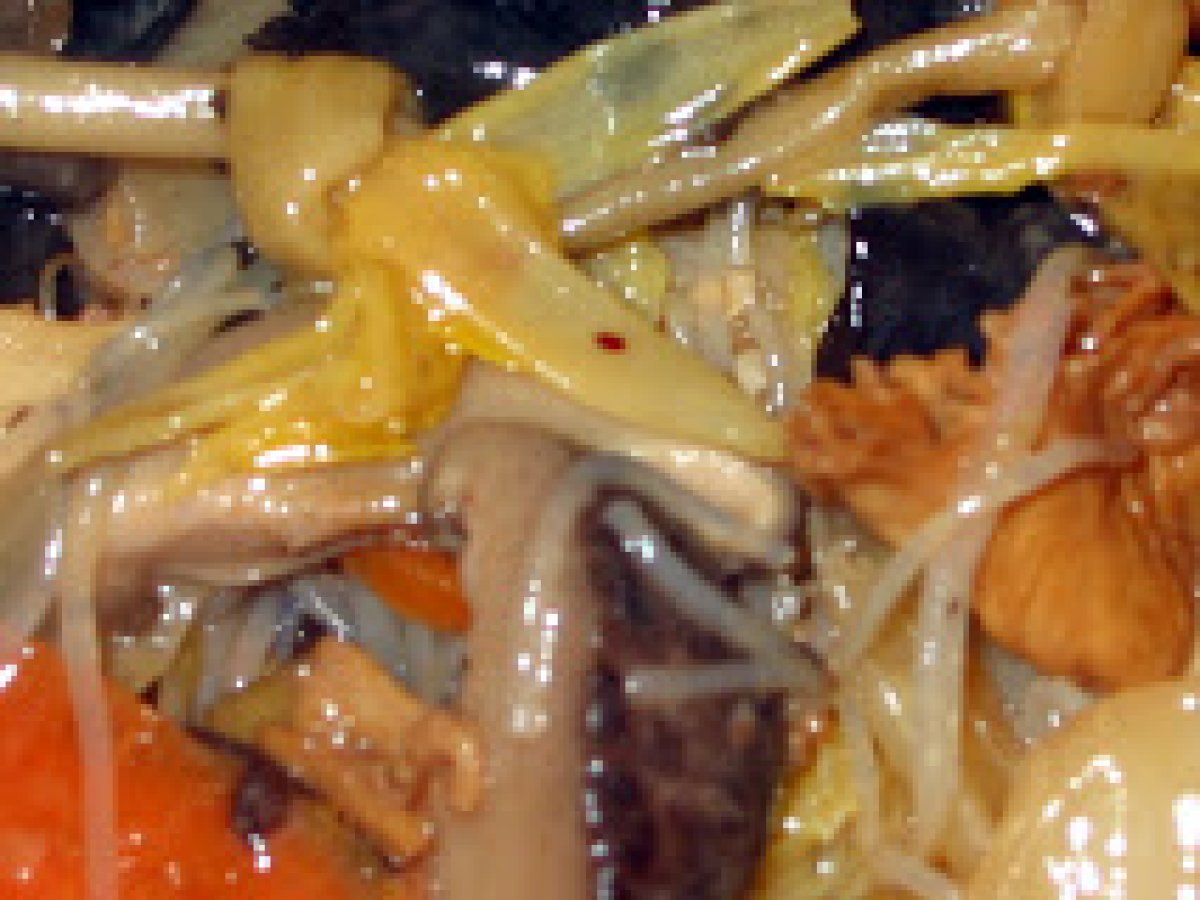 Questions:
Related recipes
Recipes