Chicken momo
Chicken Momo
Preparation
The Filling:
Pressure cook the minced chicken with 1/4 cup water and salt till 1 whistle. Lelease the steam. Open the lid and drain out excess water from the minced chicken by using a stainer. Mix the remaining ingredients of filling. Mix well and keep it in refrigerator for an hour. Now heat 1 tablespoon oil in a pan and fry the filling mixture till it turns light brown. Keep aside.
The Dough:
In a large bowl combine flour, oil, salt and water. Knead into a smooth ball of dough. The dough should not cling to you hand. Knead well until you have a nice stiff dough. To moister the content of the dough intact, put the dough inside a container with the lid on for 1/2 an hour.
Arranging Wrapper:
Tear off a small portion of dough and roll between your hands to shape them round. Dust the working board with little flour and gently flatten the ball with rolling pin. The size should be 2-3 inches in diameter. In order to ensure well prepared momos it's important that the middle of the wrapper should be slightly thicker than the edges. This will ensure that while packaging the filling, the juices does not pour out from the wrapper. Place 1 teaspoon filling of chicken in the middle of the wrapper and seal it by making the pleats of the edges.
Continue folding and pinching all around the edges of the wrapper till you reach the starting point. Gently twist all the pleats in the clock wise direction, so that the content are sealed.
To Fry:
In a deep frying pan, heat oil and fry the momos. Make sure to fry the momos on medium flame and stir these momos so that they are evenly fried. Serve hot momos with a hot tomato-garlic sauce or with a clear soup.
User Comments and Tips:
The wrappers can be made of two different shapes. Generally round shape is made for meat stuffing and half moon shape for vegetable momos. Instead of frying you can steam the momos on idli stand. Just do remember to oil the idli pan before placing the momos, so that it doesn't stick to the bottom of the pan. Steam the momos for 15 minutes in the pressure cooker. While preparing momos in batches put a damp cloth over your dough balls to sustain the moisture.
Photos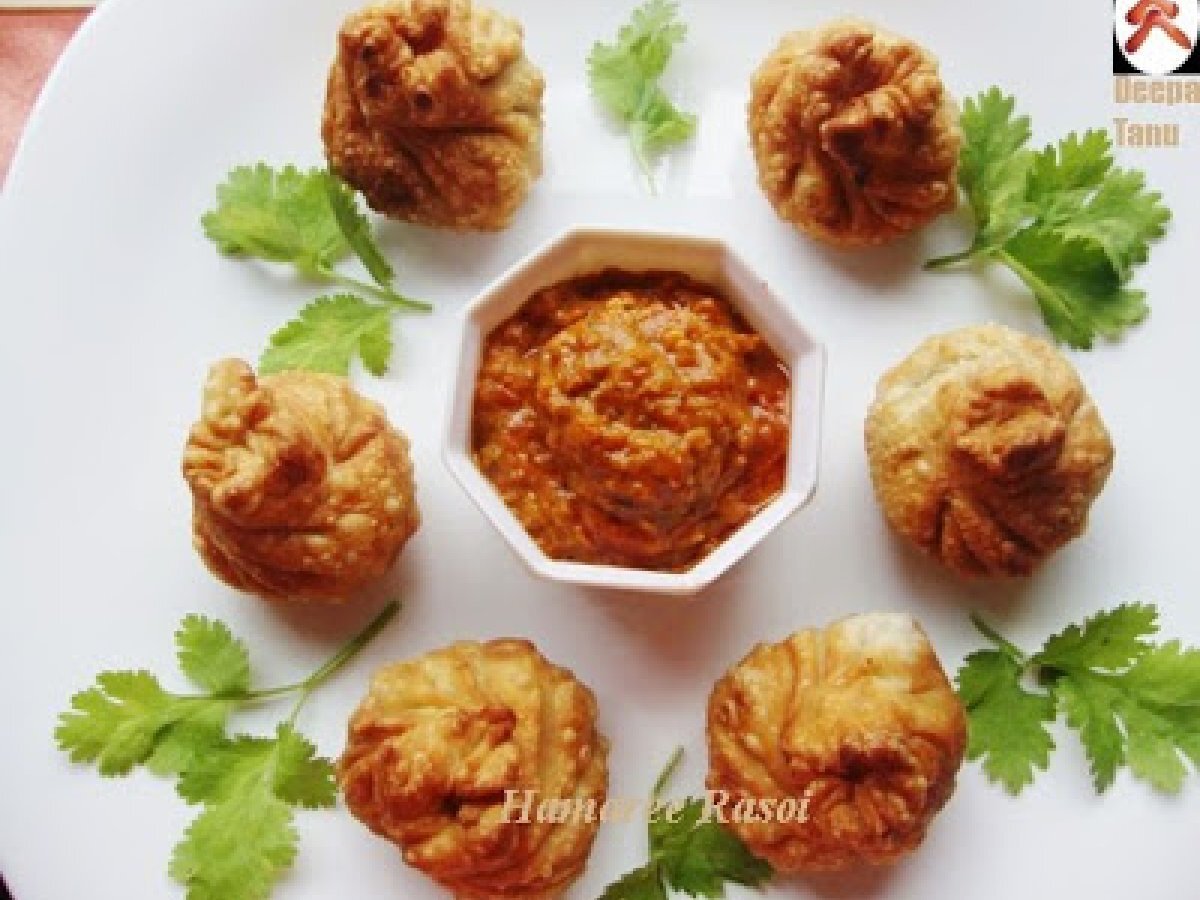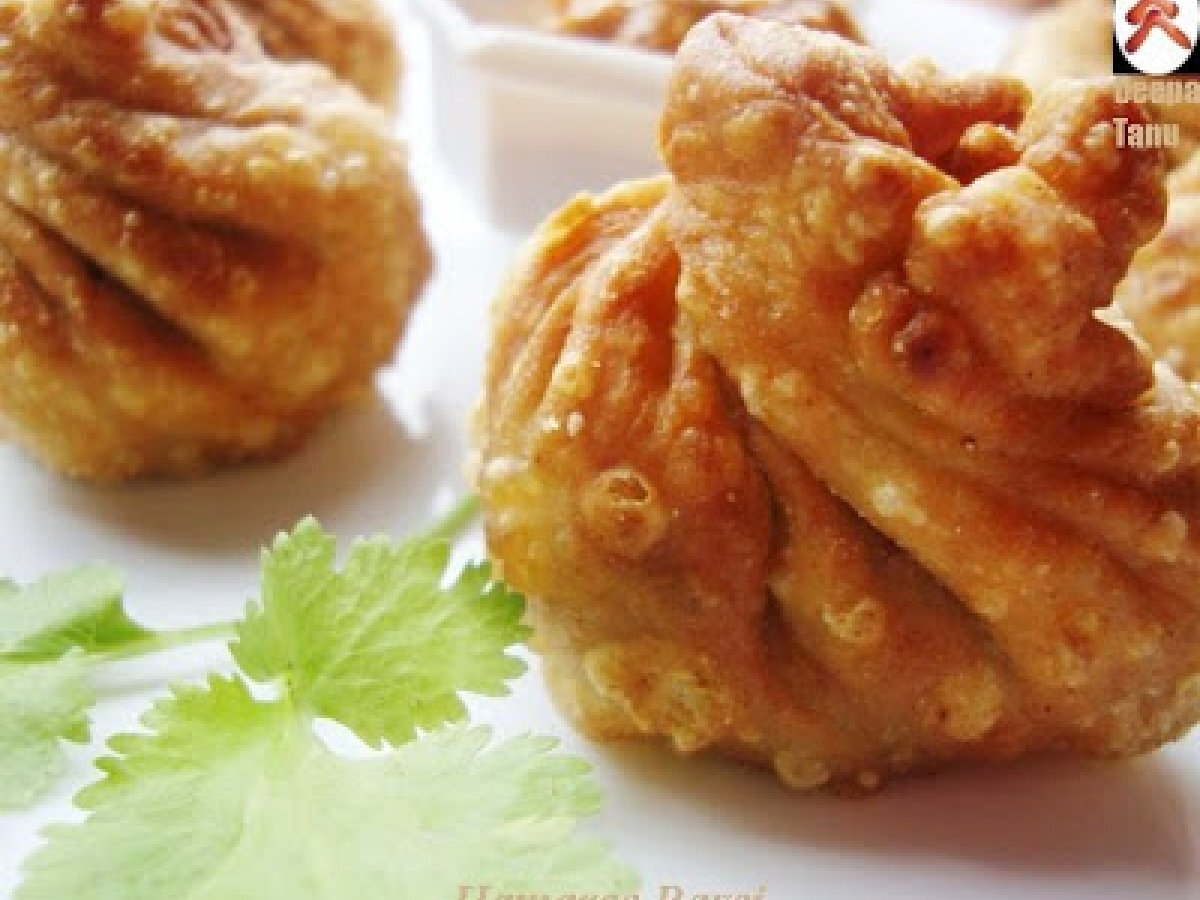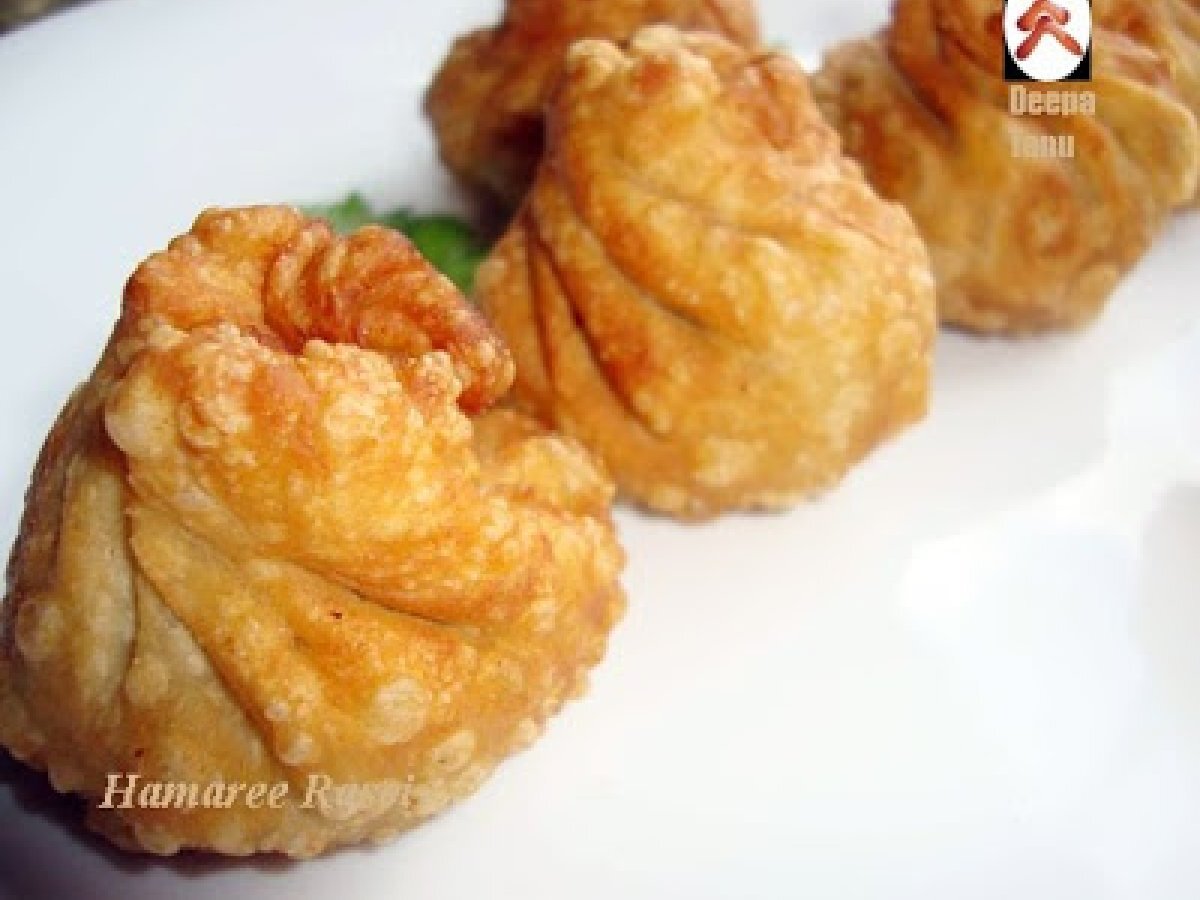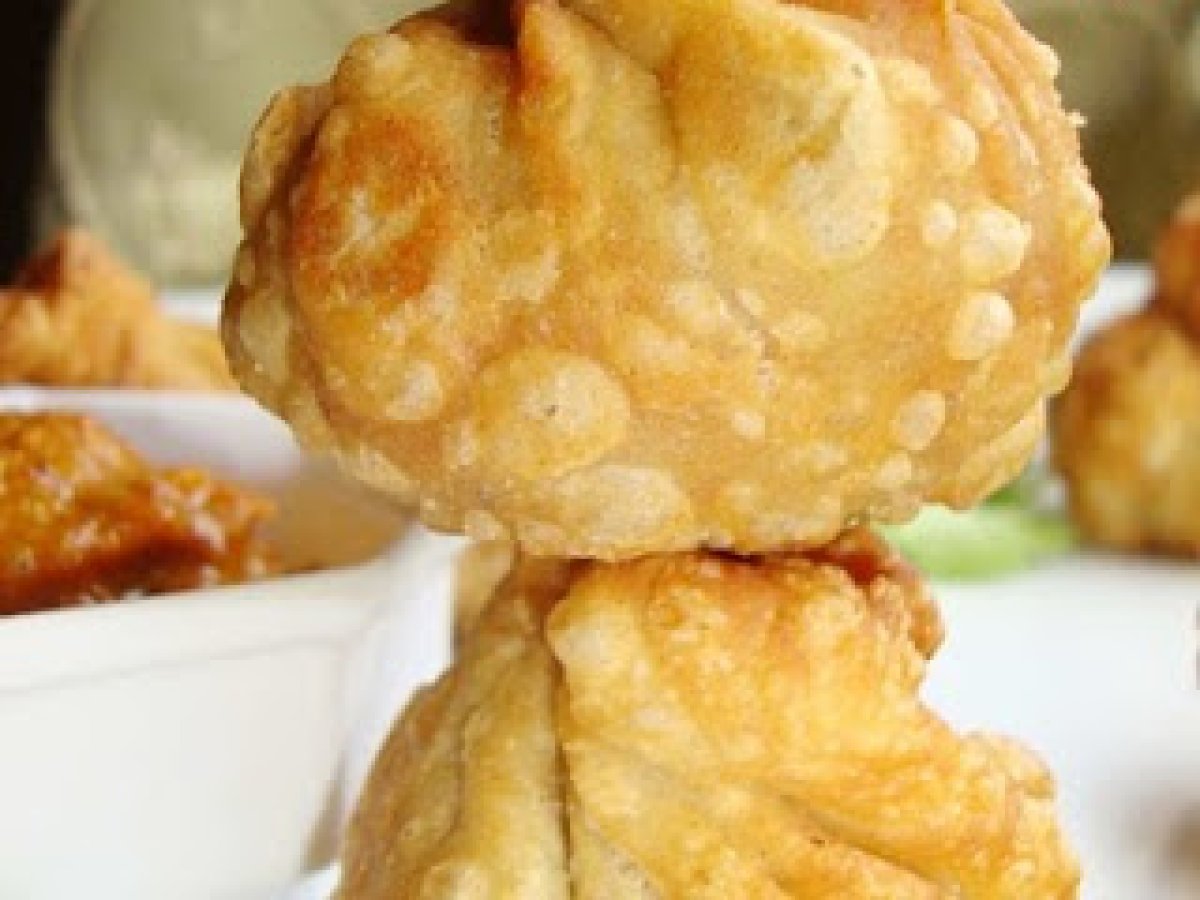 Questions:
You may like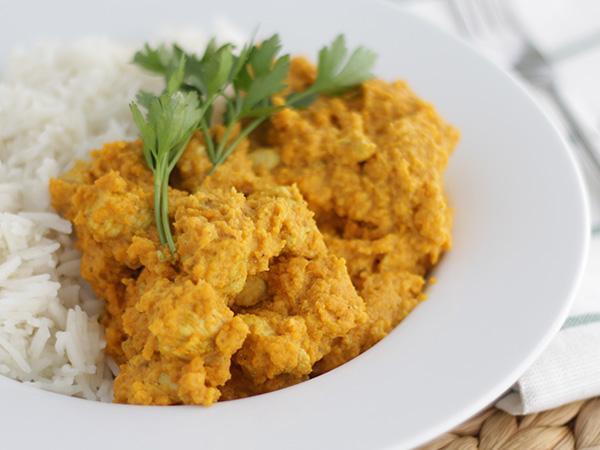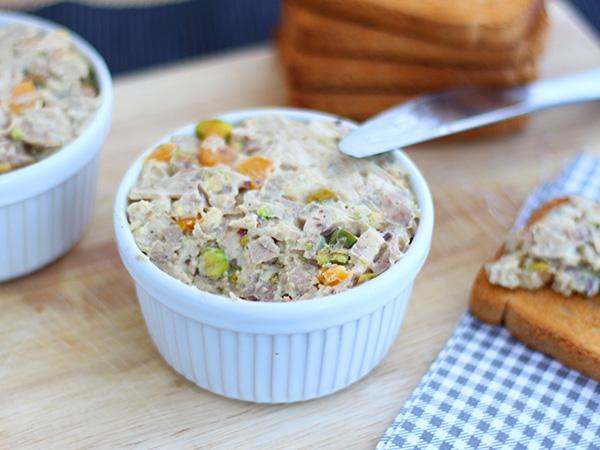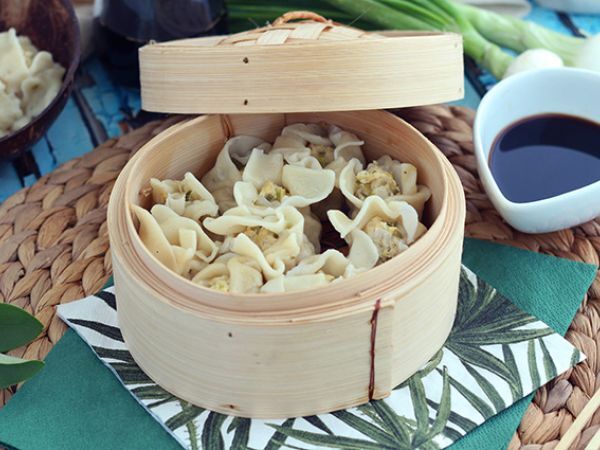 Recipes