Crispy Deep Fried Sotong (Calamari)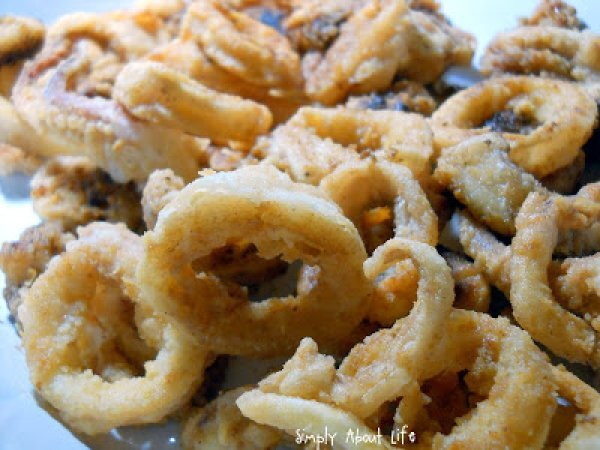 Preparation
Wash the squid and remove the tentacles. Clean out the inside of the squid and pull out any remaining intestines and the hard membrane.
Cut out the squid's beak and eyes. This can be a bit squishy but it's easier just to but below the eyes. Cut the squid into 1cm rings and half the tentacles.
Dry the squid with clean tea towel and make sure all the moisture dried out. Prepare the other ingredients in a bowl. Toss the squid in the flour mixture and set it aside. Heat the oil for deep frying.
The oil has to be really hot to get the squid to be crispy. You'll have to cook it really fast in the hot oil. Shake off any excess flour and add the squid in small batches to the oil so that it will be crispy.
Cook until is is golden and crispy. It should take about a 1-2 mins. Remove it and drain over paper towels. You can serve it with all types of sauces but our favourite is mayonnaise.
Questions:
You may like
Recipes