Crispy oven fried chicken drumstick
Preparation
Wash chicken drumstick and pat dry.Pierce the thickest parts of the drumsticks with a fork. Marinate drumsticks with yogurt,little salt and vinegar; cover and refrigerate for 2-3 hours.
Preheat the oven to 350 F, line a casserole dish or a baking pan with aluminum foil and lightly grease it with oil. Whisk the eggs and melted butter together and set it aside.
In a plate,combine all purpose flour,rice flour,baking powder,red chilli powder,chicken masala powder,black pepper powder,salt and keep it aside. Crush corn flakes in gallon size freezer bag.Mix equal amount of bread crumbs and crushed corn flake and keep it aside.
Remove chicken from marinade, shake off the excess. Now start dredging each drumstick in the flour-spice mixture,shake off the excess.(Tip: Use one hand for the dry ingredients, and the other hand for the wet ingredients).
Dip into the egg and finally roll the drumstick into the cornflakes-breadcrumbs mixture; pressing crumbs in to make them adhere.(Repeat rolling in cornflour-breadcrumbs mixture couple of times if you like a thicker coating).When all of the drumstick is finished with the coatings. Arrange all chicken drumstick nicely on the prepared baking sheet/casserole.
Place the baking sheet into the oven and bake for 30-40 minutes or until brown and crispy. Flip them half way through the cooking process. Remove chicken drumstick from oven.
Chicken juices should run clear when pieces are pierced deeply with a fork. When finished, the chicken will have a crunchy outside and be moist and tender on the inside. Enjoy with any kind of dipping sauce that you prefer.
Photos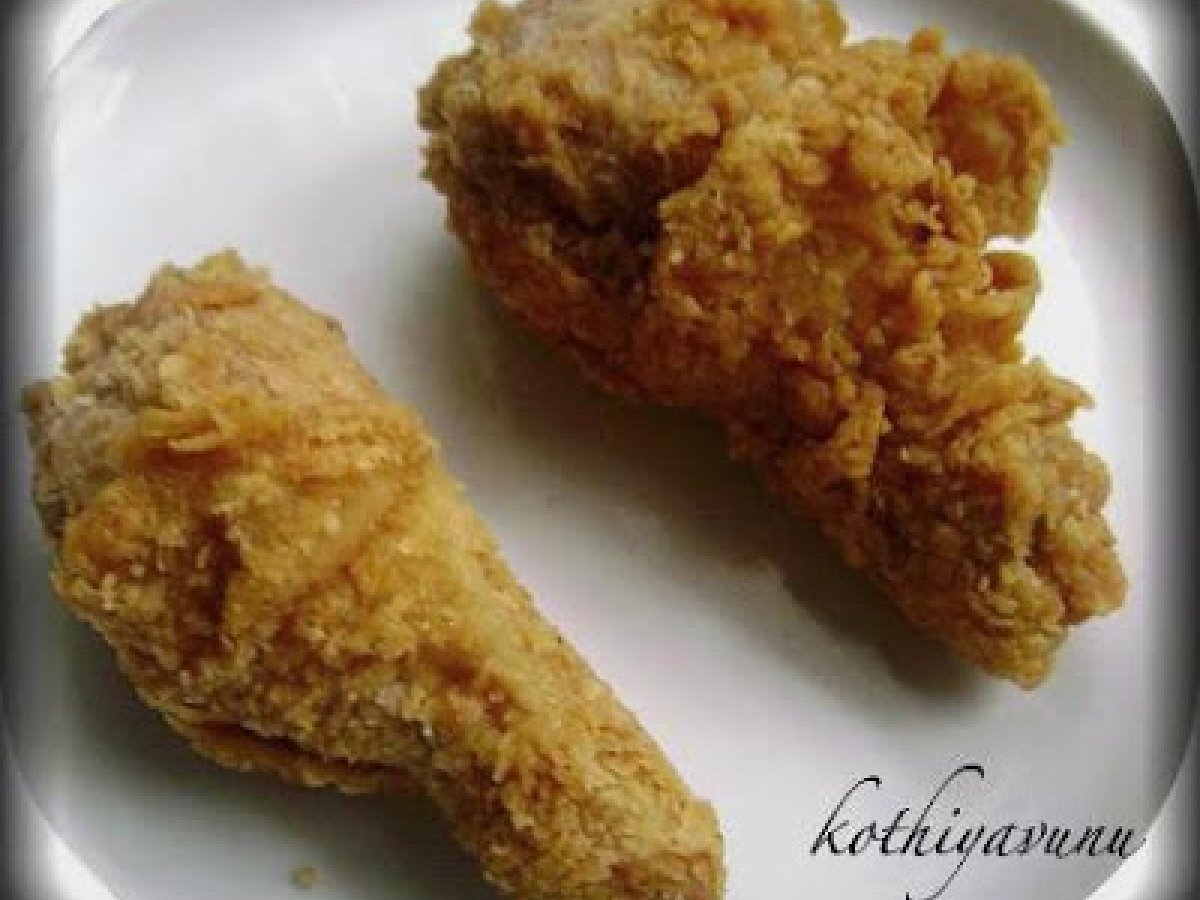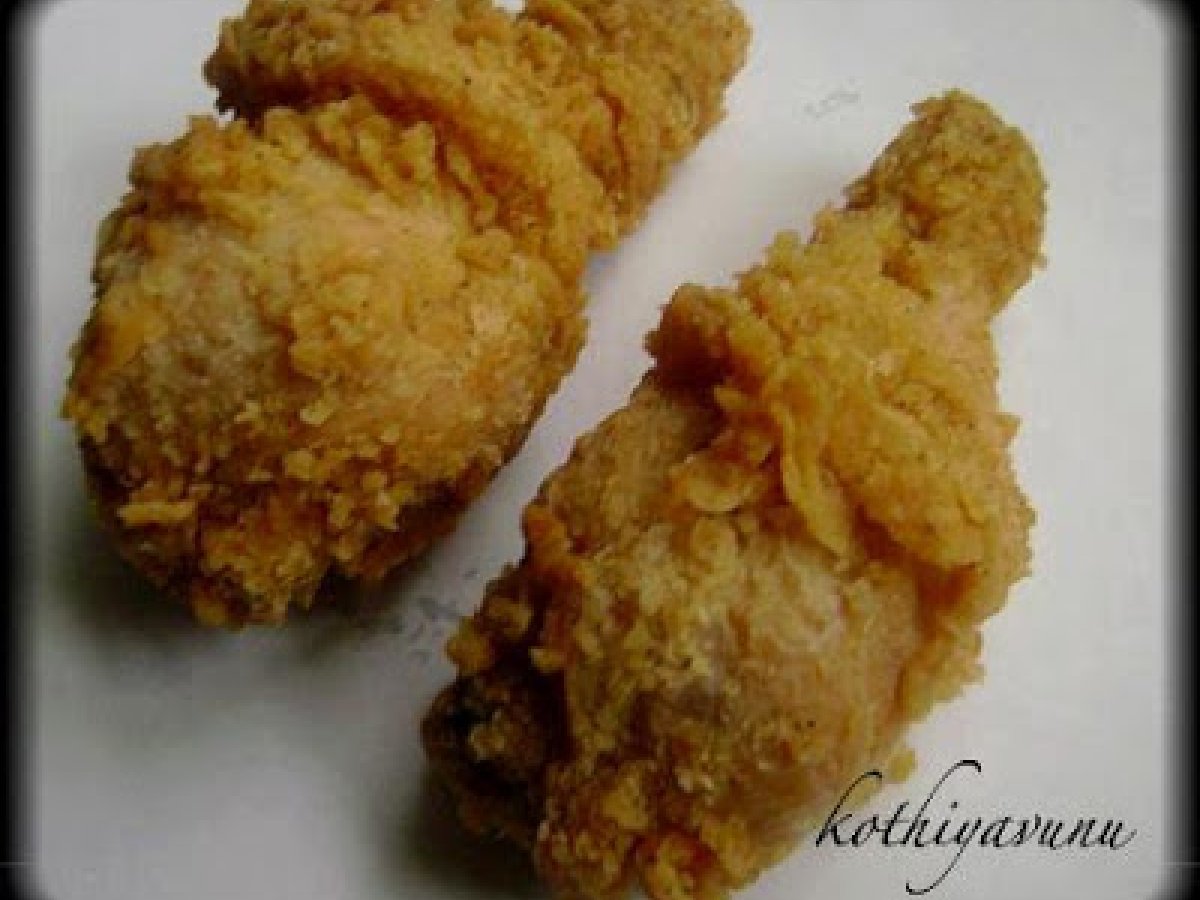 Questions:
You may like
Recipes