Crispy pata (deep fried pork ham hock or knuckle)
Preparation
You know how pig lives, how they use their legs and how the legs are exposed to dirt and all, both in the free-ranged and caged farming. Therefore, the meat should be properly washed; skin is vigorously scrapped of blemishes and impurities and rinsed several times until really looking and smelling clean.
To infuse flavor and enhance the taste of the meat while boiling to fork tender, we need 6 gloves garlic, peeled and smashed, 2 small onions, quartered, 1 large carrot, peeled and cut up, 2 small bay leaves, 1½ to 2 teaspoons iodized salt, 1 tsp whole peppercorn.
Additionally, we need 2 stalks celery, enough water to cover for parboiling until tender and enough vegetable oil for deep frying.
Place the knuckles in a large wok or heavy casserole, add in all the ingredients except oil and cover with the water.
Let the liquid boils on high heat. Scoop out the scum that will rise during the initial boiling stage. When the broth is cleared of scum, adjust the heat to low and continue with slow simmering.
Simmer until the knuckles are just tender. The meat should be tender but the skin and fat should still be firmed enough to allow nice blistering during deep frying.
Flip the pork pieces half way to ensure even cooking. Add hot water if necessary, to maintain the liquid level, ½ cup at a time.
When the meat is fork tender remove it from the broth, drain and allow cooling. Scoop out some of the oil floating on the broth surface and set aside the broth for some other usage such as preparing for a soup which we did.
When the meat has cooled and slightly dried up, it is ready for deep frying. You can also wrap it up and freeze if to be cooked some other time. It will actually yield better result if frozen first prior to frying up. But before cooking, it must be fully thawed and kept at room temperature.
To fry, like crispy ulo and litson kawali, just heat enough oil in a large wok or deep frying pan. Deep fry the knuckles until the skin is golden brown and crisp. Let the meat cool on normal room temperature. Afterwards, fry it again to blister the skin real nice and extra crisp.
Observe extra care and proper precautions during deep frying. Large amount of extremely hot oil is not something we should mess around with. Drain excess oil from the cooked pata using paper towels. Transfer the crispy pata in wide serving platters and serve with your choice of sauce (letchon sauce or spiced natural vinegar dip with garlic and chili or calamansi /lemon with soy sauce and chili), some chopped tomatoes or atchara or pickled green papaya, if you have, and lots of steamed rice. Crunchy and yummy! .
Alternately, you can chop the crispy meat into bite sizes before serving to make it diner-friendly. A quick chopping action of a heavy sharp knife is all that is needed to avoid crushing the crispy and utterly tasty skin.
Photos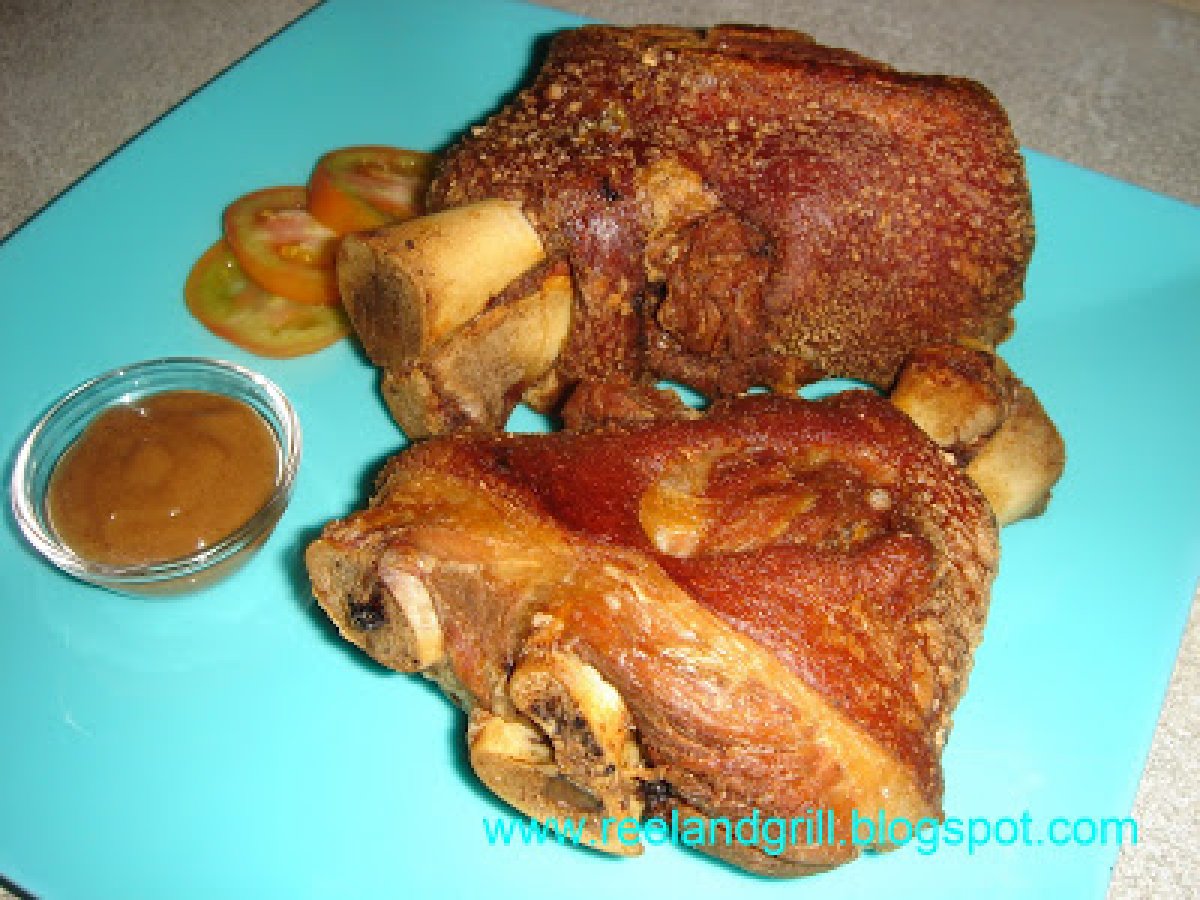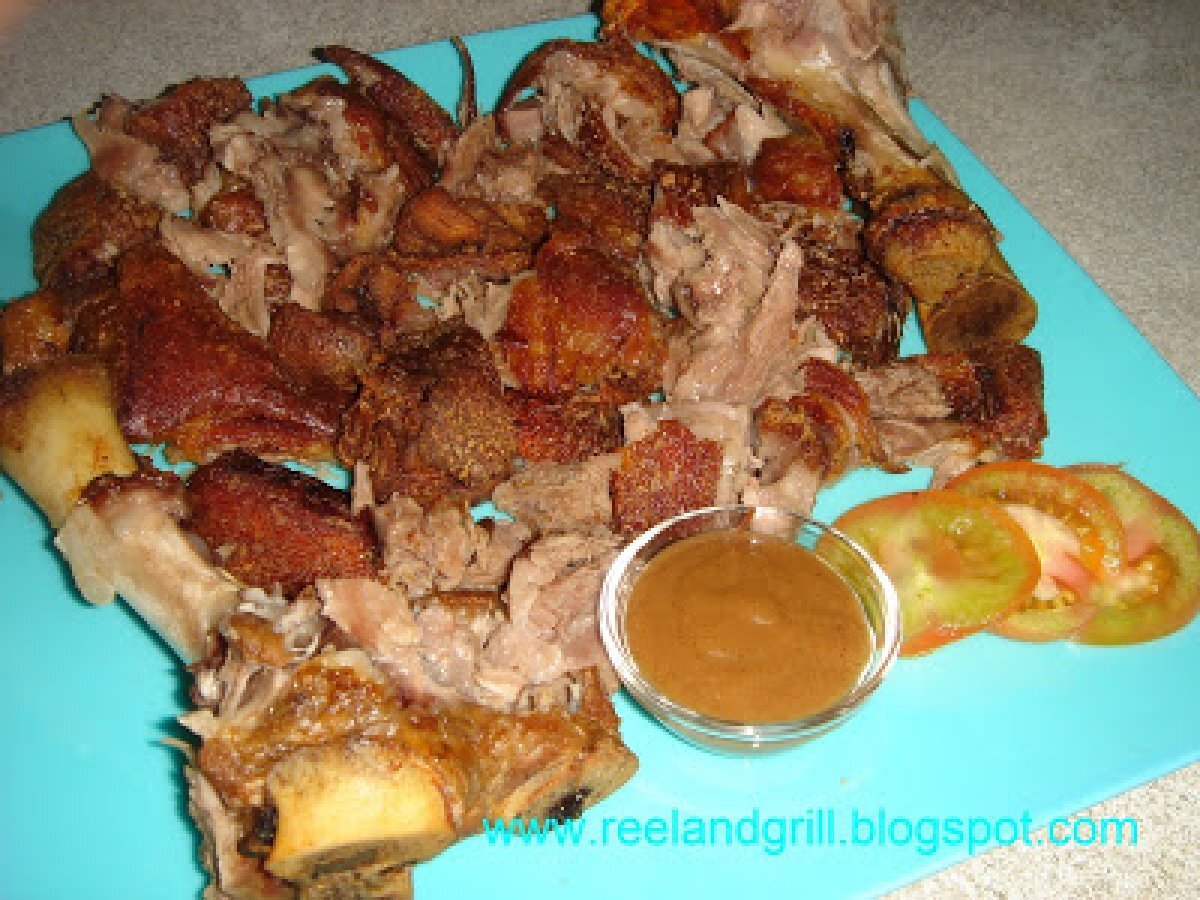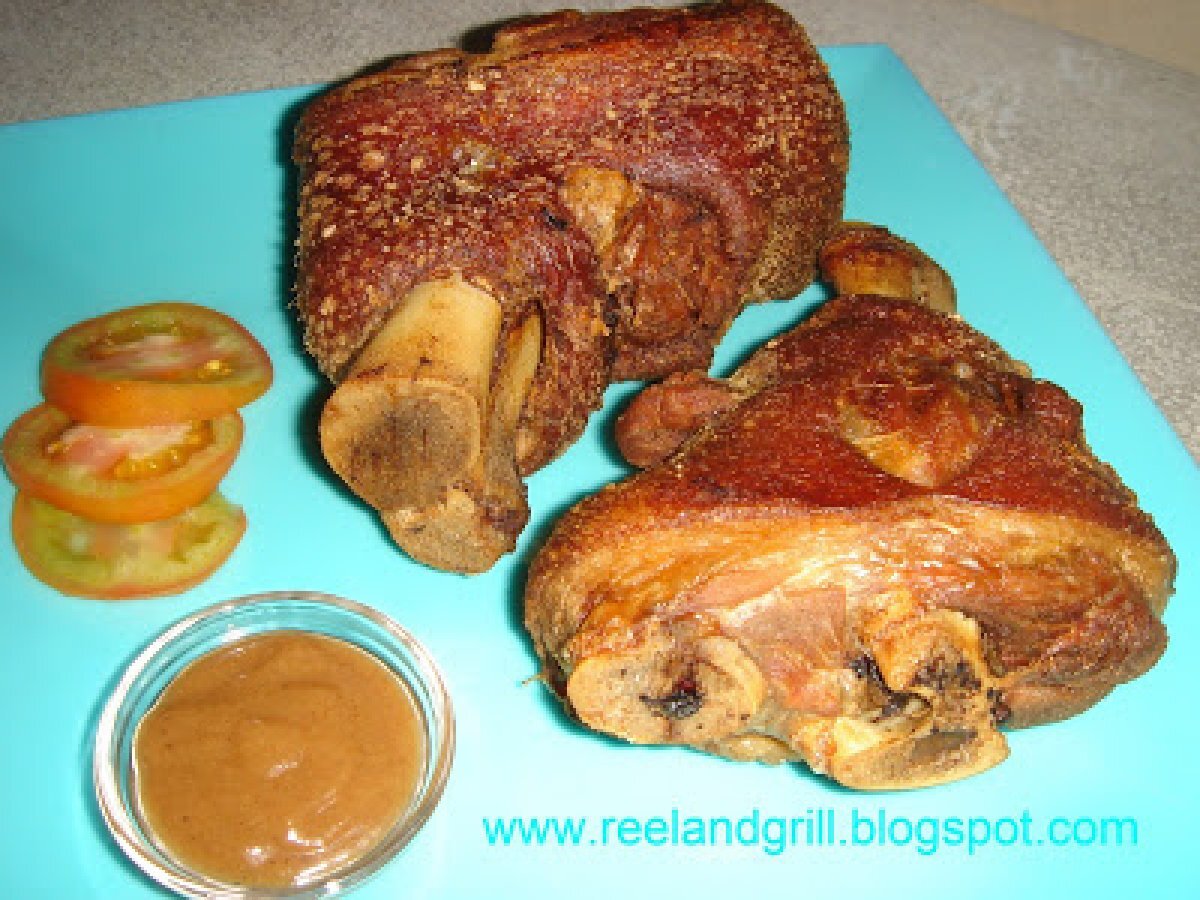 Questions:
You may like
Recipes