Fried salmon on white beans
Fried salmon on white beans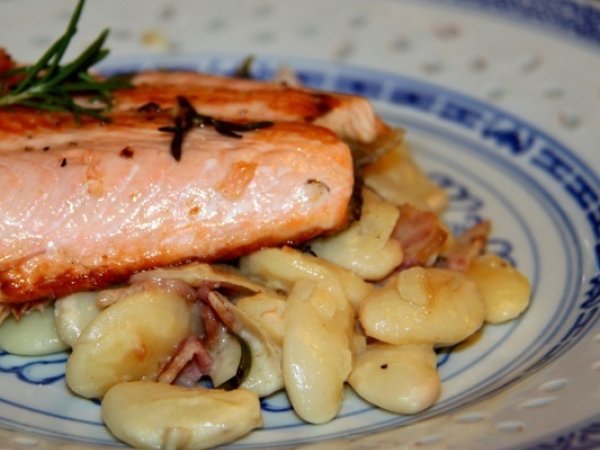 An easy main dish for fish lovers!
Preparation
Soak the beans in 1 liter of water over night. The next day cook them in the soaking water for 1 hour. Drain.
Chop the bacon and fry together with the garlic. Add the beans and season well. Fry for a few minutes. Add fresh rosemary.
Meanwhile season the salmon and fry in a little olive oil 7 minutes on each side.
Put the beans into two plates and add the fish on top, sprinkle with a little olive oil and serve immediately!
Questions:
You may like
Recipes