Leek, zucchini & goat cheese tart and chicken tortellini soup
Preparation
Sauté the leeks and added diced zucchini. A pie crust in the freezer.
Put the filling in the middle and topped it with goat cheese and sliced Proscuitto.
Bake for 25 minutes at 375 degrees. It was a wonderful combination.
And the soup was so easy it's crazy. Sauteed diced onions, carrots and celery.
Added this great organic chicken broth.
Toss in some frozen mixed vegetables and add the cooked tortellini.
Photos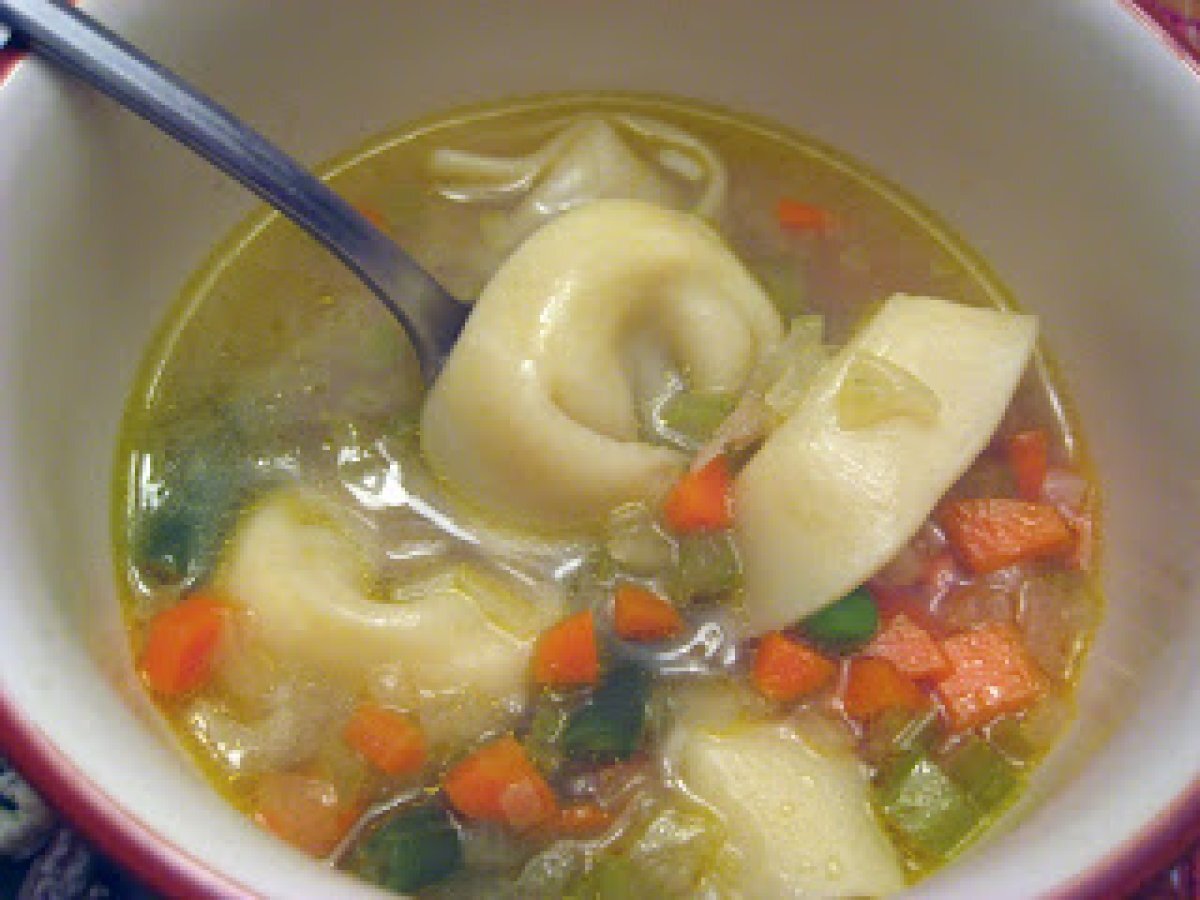 Questions:
Related recipes
Recipes