Nikuman japanese steamed pork buns
Preparation
Make the dough:
Sift the flour and baking powder together in a large bowl. Whisk the sugar into the flour. Pour the warm milk into the flour gradually, while stirring the flour with a wooden spoon, or your hand. Knead the dough until it becomes soft and smooth, about 15 minutes. Cover the dough with a piece of plastic wrap and let the dough rest at room temperature for 30 minutes. Divide the dough into 8 balls. Cover with plastic wrap and set aside.
Make the filling:
Put the ground pork, onion, bamboo shoots, and ginger into a large bowl. Add the chili garlic sauce, soy sauce, sugar, and sesame oil. Mix the ingredients together until well incorporated and the meat becomes sticky.
Assemble the buns: Take a ball of dough and flatten it between your hands. Then, using a rolling pin, roll the dough out into a circle that is about 5 to 5 1/2 inches in diameter. Using your fingers, pinch the edges of the dough to make them thinner. Divide the meat mixture into 8 balls. Place one ball in the center of the dough and wrap it by bringing the dough up around the meat to the top, forming little pleats with the excess tough, then slightly twisting the dough to close it, then pinching it firmly to join it. Put the bun on a small square of parchment or wax paper. Repeat the process with the rest of the dough and meat.
Cook the buns:
Put the water in the steamer base, along with 1 tablespoon of rice vinegar (optional). The vinegar will create a whiter looking buns. Preheat the steamer on high heat until it starts steaming. Place the buns on their squares of parchment/wax paper in the steamer and cover. Steam for 15 minutes on high heat. Remove from the heat and serve.
Photos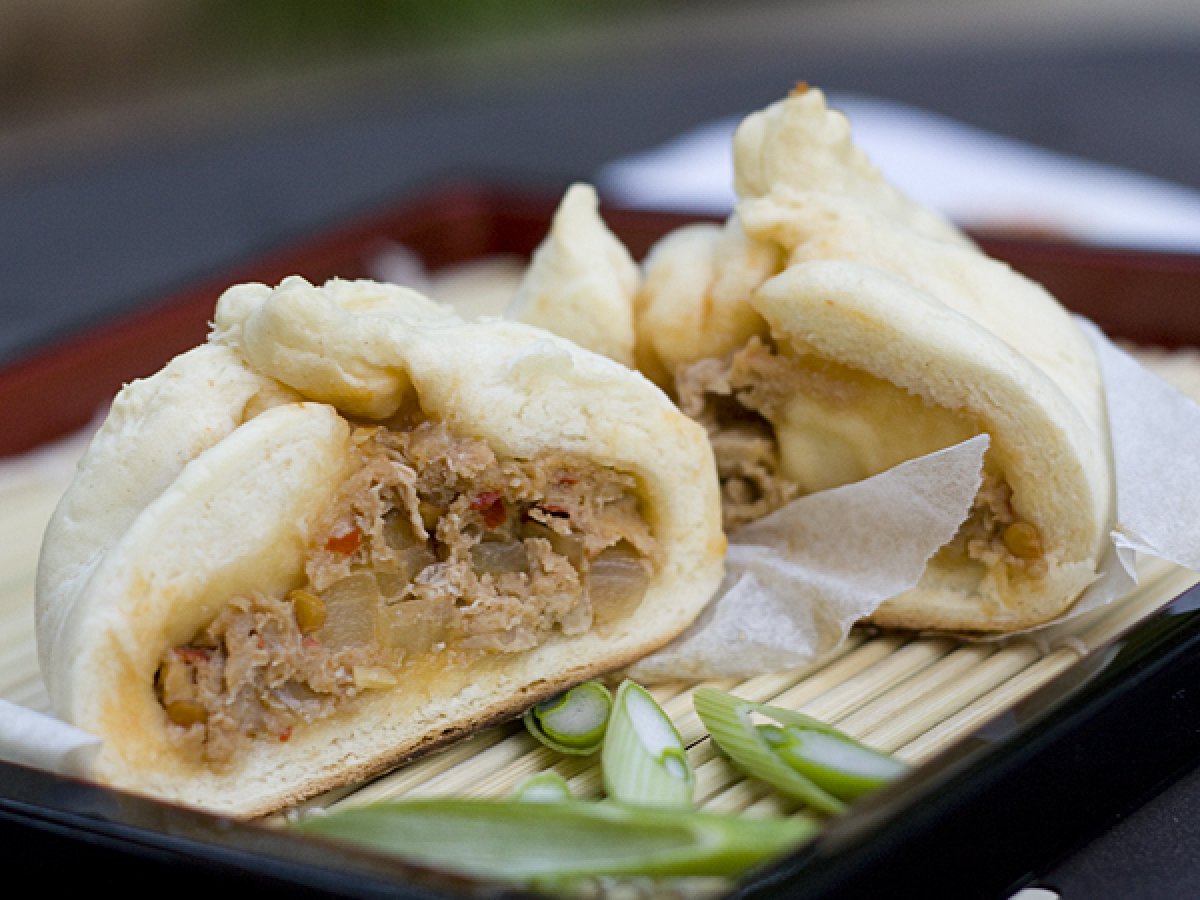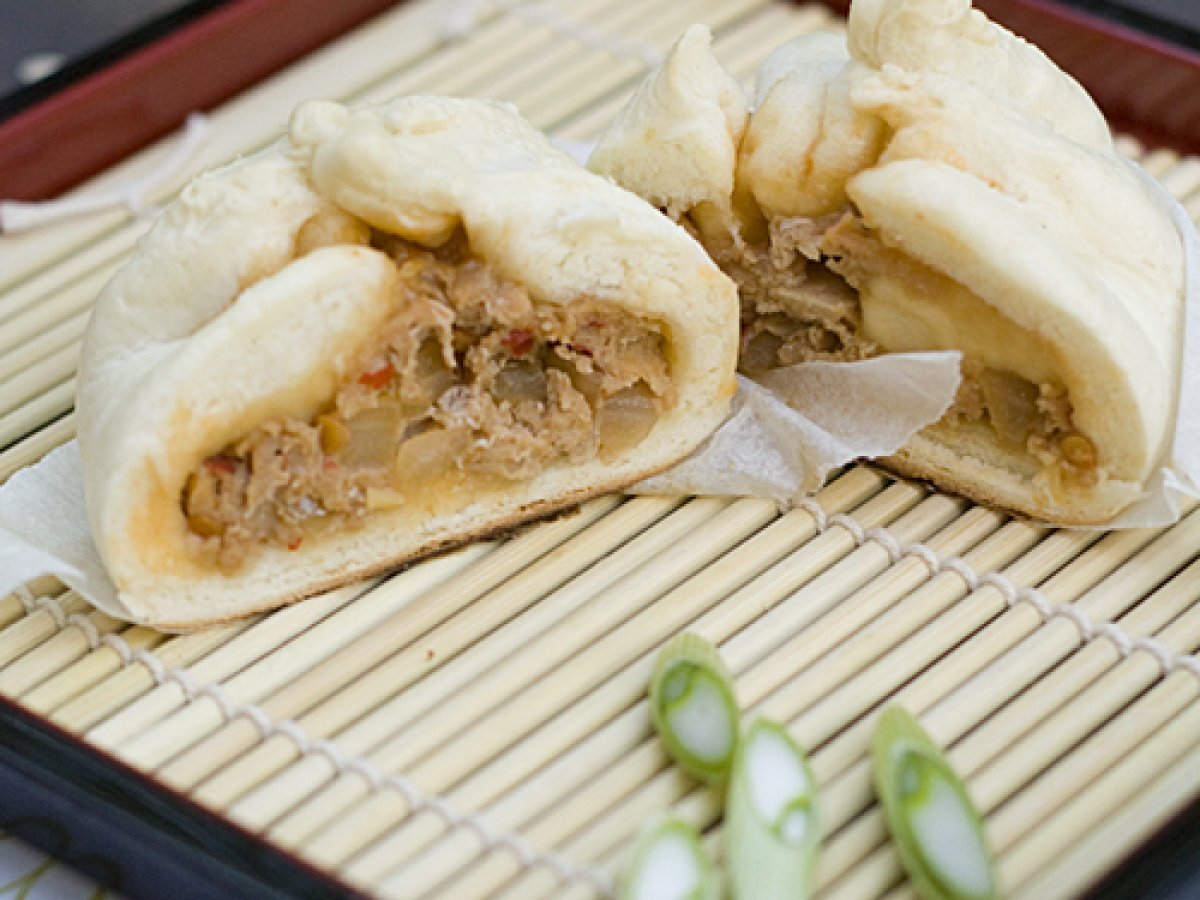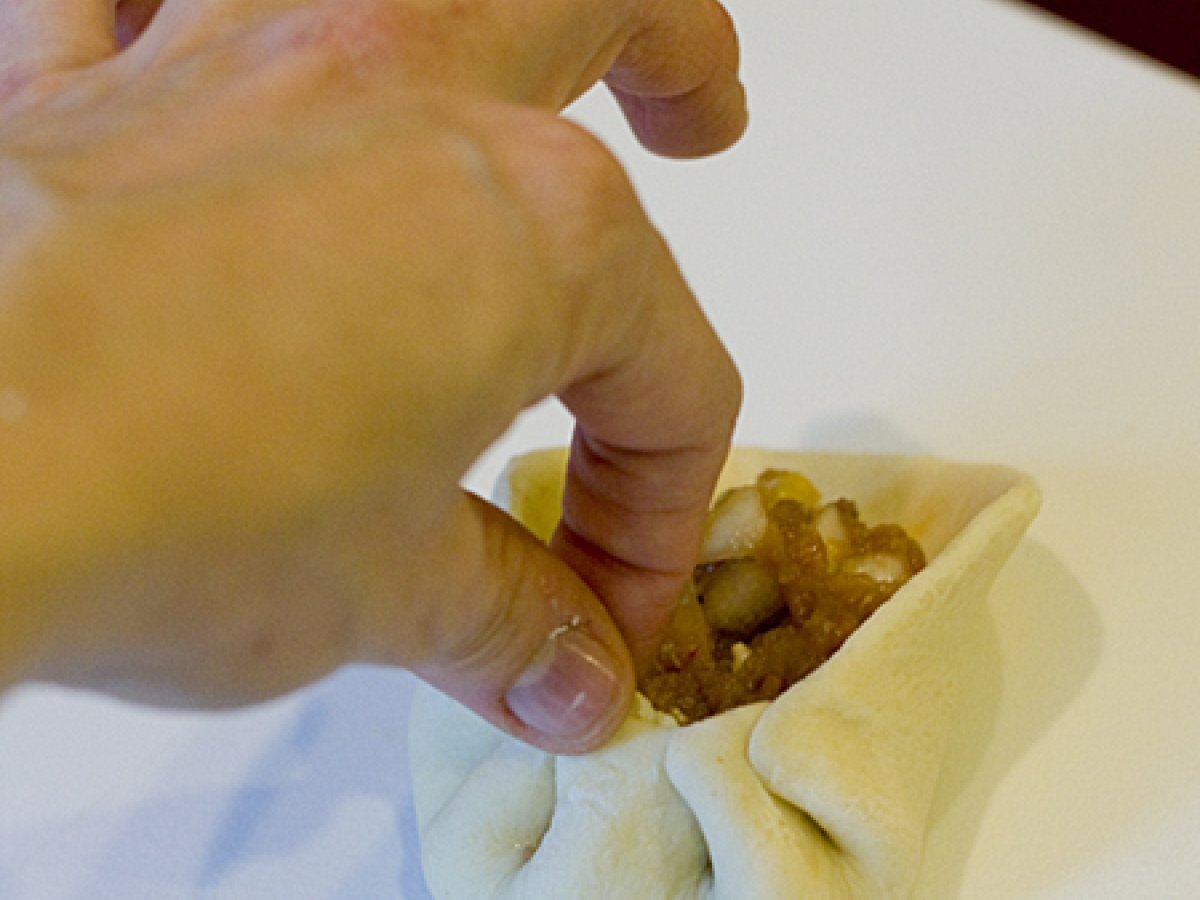 Questions:
You may like
Recipes