Nyonya fried turmeric chicken wings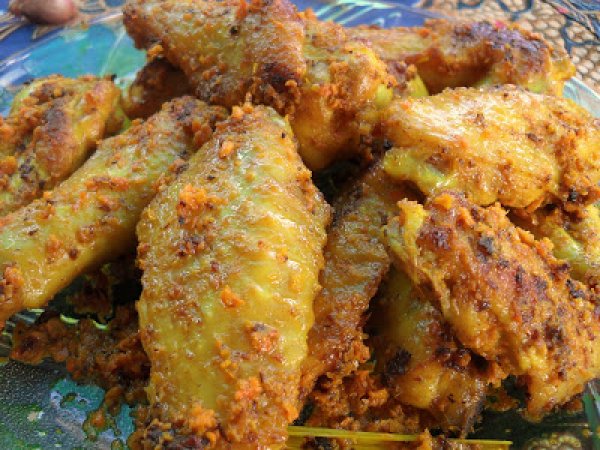 Preparation
Clean and cut each piece of chicken wing into 2 parts.
Rub a little salt on to the chicken wings and leave on for 30 minutess and rinse after that.
Pound the lemongrass and the small onions together until fine. Use this to marinate the chicken for several hours or overnight if you wish.
Pour enough oil into the wok just for pan frying on medium fire, you dont need a lot of oil as the chicken wings are not going to be deep fried. You might need to fry this in 2 batches and also can throw in some green parts of the lemongrass stalk if you wish. There might also be some leftover marinates on the plate just save them for frying later.
Pan fry the chicken wings until cooked and golden in colour.
If you like a little sour juicy flavour in the chicken, you can add in the tamarind juice here and cook for another 2 minutes. Dish out.
Fry the leftover marinates in the wok for 2 minutes , scoop up and pour onto the cooked chicken.
Questions:
You may like
Recipes