Paksiw Na Pata Version 2 (Pork Ham Hock or Knuckle Stewed in Vinegar)
Preparation
You should meticulously clean the meat by scraping the skin with the back of the knife. Wash it several times, rinse well then thoroughly drain.
In a large heavy casserole pour the vinegar, add the onions and garlic and mash by hand.
Tightly squeeze the garlic and onion in your palm until mushy and juice extracted is mixed with vinegar.
Add the pieces of pork knuckle to the casserole and thoroughly slather the vinegar mixture on to the meat.
Add ground pepper and season with salt. Add MSG if you like . Let it boil on medium heat. Cover with the lid but once the liquid starts to boil, uncover to let the vinegar vapour escapes.
Let it simmer on low heat until the pata renders it own liquid to mix with the vinegar mixture. Continue simmering to low heat, just enough for the liquid to gurgle.
Flip over the meat from time to time for even cooking. Add 1 cup of broth or hot water if the liquid is drying out.
Simmer until the pata is all tender, about 1 to 1 ½ hours, lesser if the meat came from a really young pig.
Add the remaining broth. It should be enough to cover all the meat pieces. Continue simmering on low heat.
Taste the soup and adjust the seasonings as well as the level of vinegar according to your preference. Continue cooking until the meat is fork tender.
Maintaining it piping hot, transfer in serving bowls and serve with steamed rice.
Spike it with chopped chilli if you are like me and my cousin who wants it extra spicy and even more rejuvenating.
Photos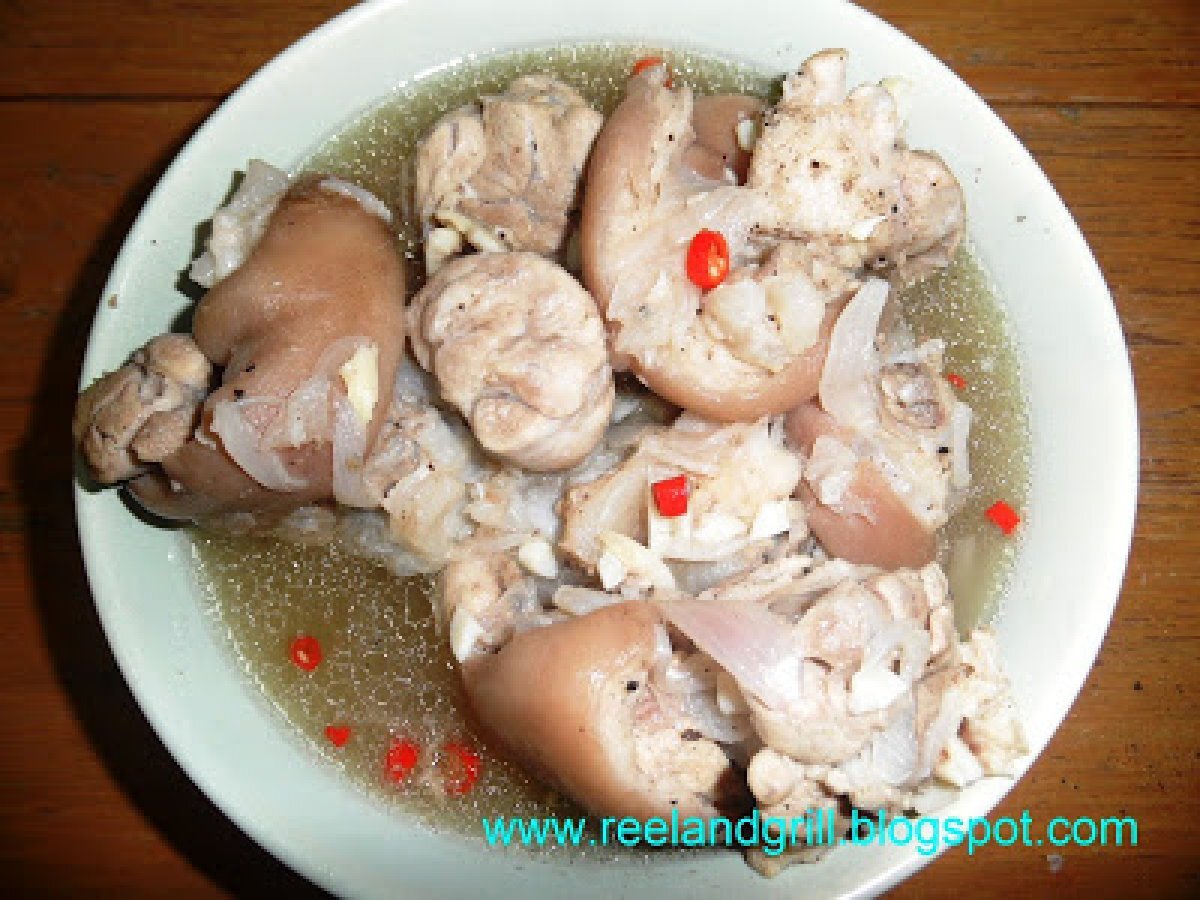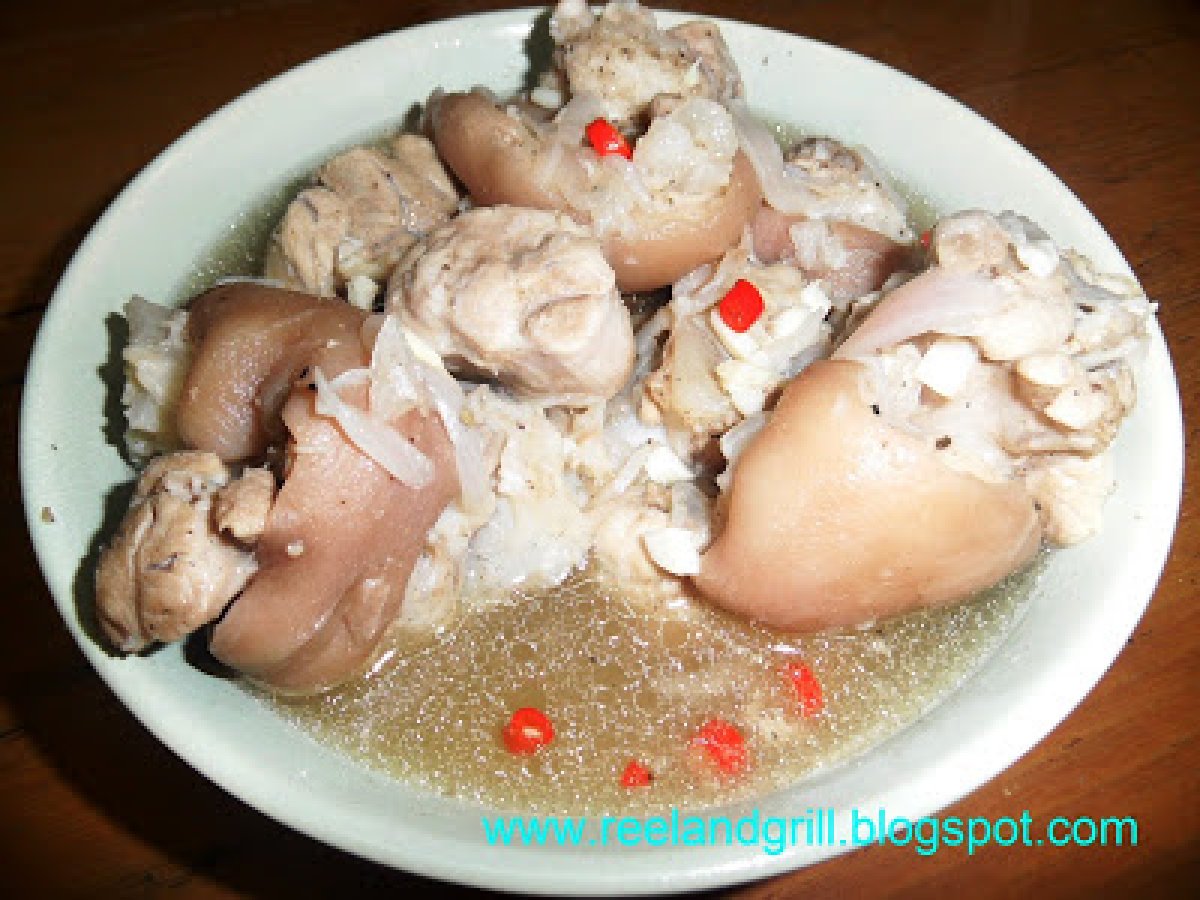 Questions:
You may like
Recipes