Persian Bean and Noodle Soup - Ash-e Reshteh
Preparation
Saute onion over medium heat with oil until it is lightly browned. Add tumeric, salt and pepper.
Saute for a few minutes, then add 7 cups of water, juice from the lemon, all of the beans, the lentils and the dried spices.
Bring to a boil, lower to a simmer, cover and cook for 1 hour. Add cilantro and spinach, cover and cook for 15 minutes.
Add pasta and kashk or sour cream. Cover and cook for 10 minutes. Taste for seasoning, and thin with additional water if desired.
Serve topped with additional kashk or sour cream.
Fresh Persian Pasta - Reshteh:
Mix flour, water and salt until dough is formed. Rest for at least 20 minutes. Roll as thinly as possible, flour generously, roll and cut into noodles. Toss with flour and allow to slightly dry.
Photos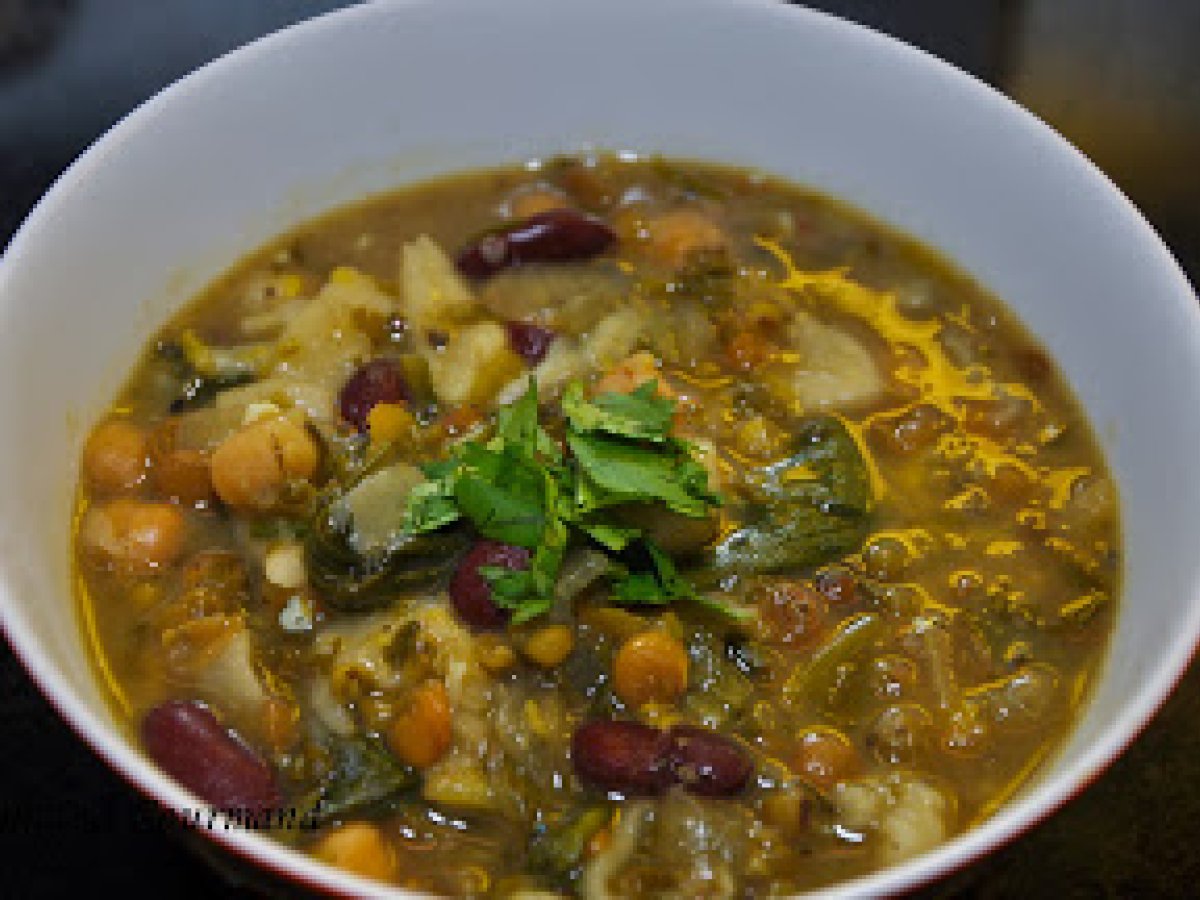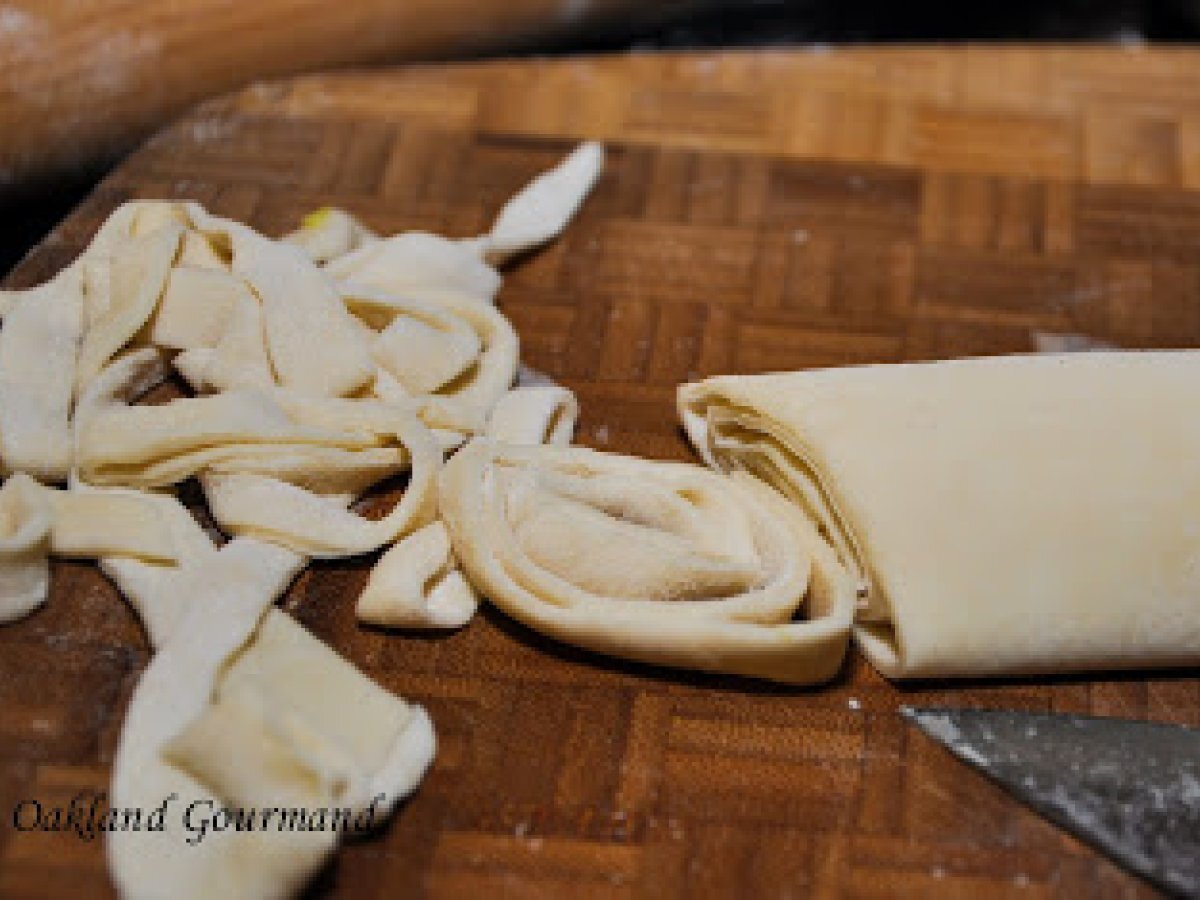 Questions:
You may like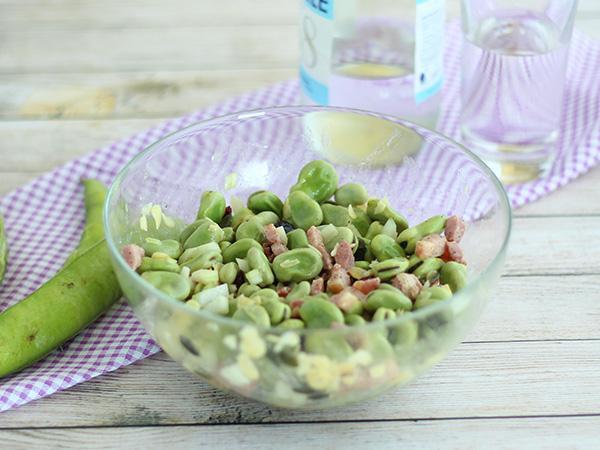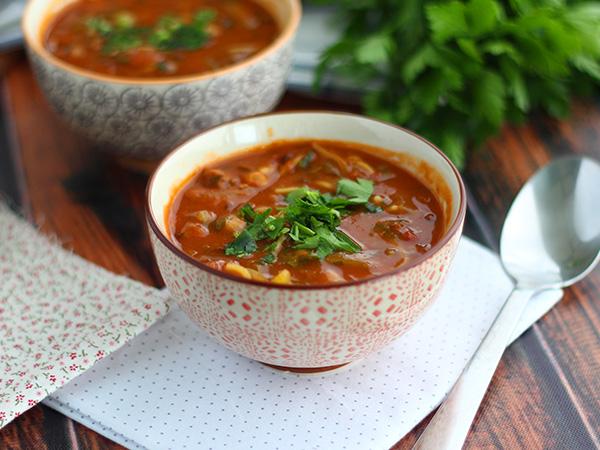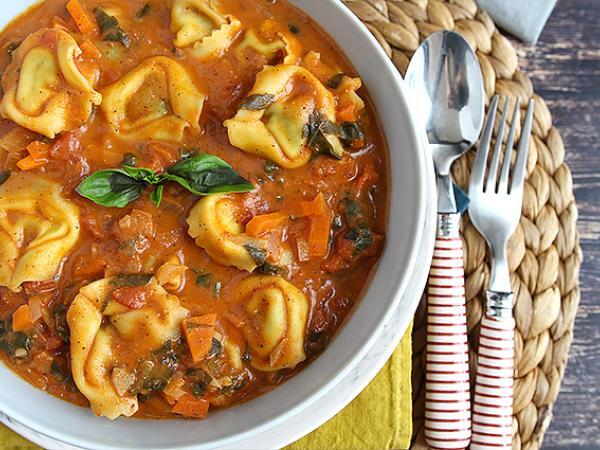 Recipes