Sri lankan salad moju
Sri lankan salad moju
The ingredients that went to make this very attractive dish. There are so many flavors folded.
Ingredients
4 small brinjals
---
3-4 whole green chillies
---
5-6 shallots peeled and left whole
---
---
---
---
---
1/2 teaspoon tumeric powder
---
---
1 or 2 tablespoons of mango chutney
---
1 -2 teaspoons rice vinegar or you clould use tamarind juice
---
2 tablespoons or sauteed mustard seeds pounded to a paste
---
a handful of dried anchovies fried to a crisp
Preparation
Pound garlic, ginger and cinnamon bark in a pestle and mortar using some salt as an abrasive.
In a medium bowl put in the ginger/garlic paste, add tumeric powder, some ground black pepper mango chutney, vinegar and the lovely mustard seed paste.
Mix tehm all around and add some pepper or cayenne pepper if you like to spice it up.
Cut the brinjals into thickish strips (very much like chunky fries) and deep fry the brinjals, shallots and whole chillies in hot oild briefly just until the brinjals turn light brown.
Drain of excess oil and put them into the bowl of dressing. Add the fried anchovies and mix them up like you would salad.
Adjust flavours by adding a little more salt,vinegar or chutney to your taste.
Photos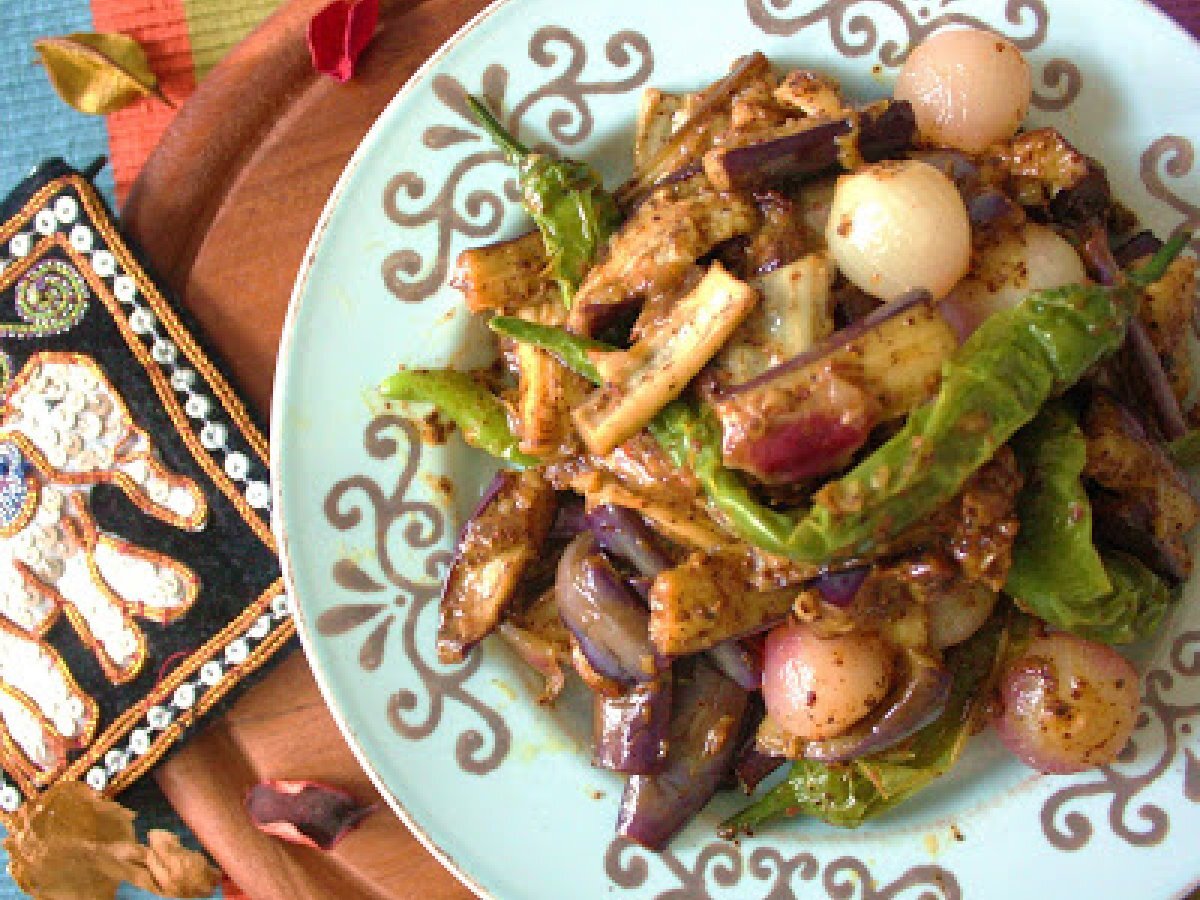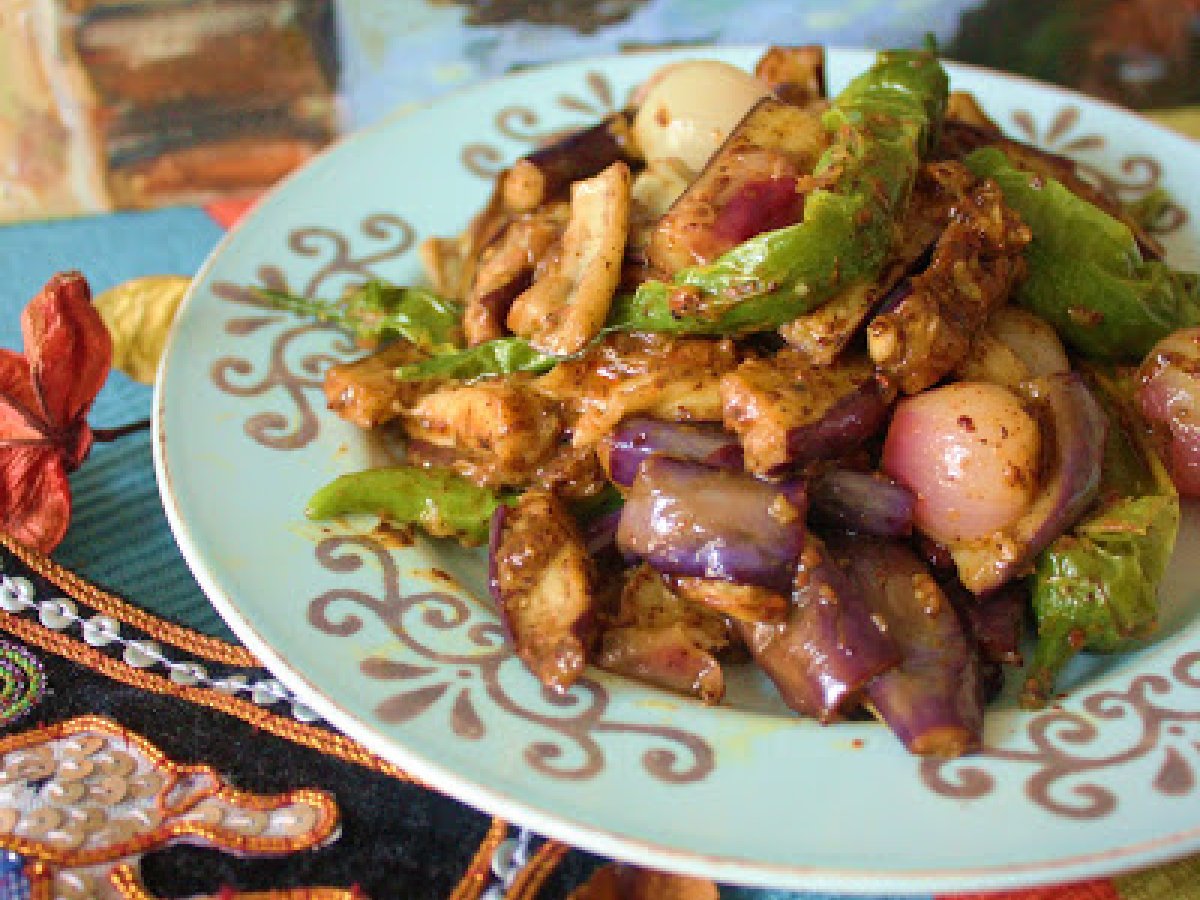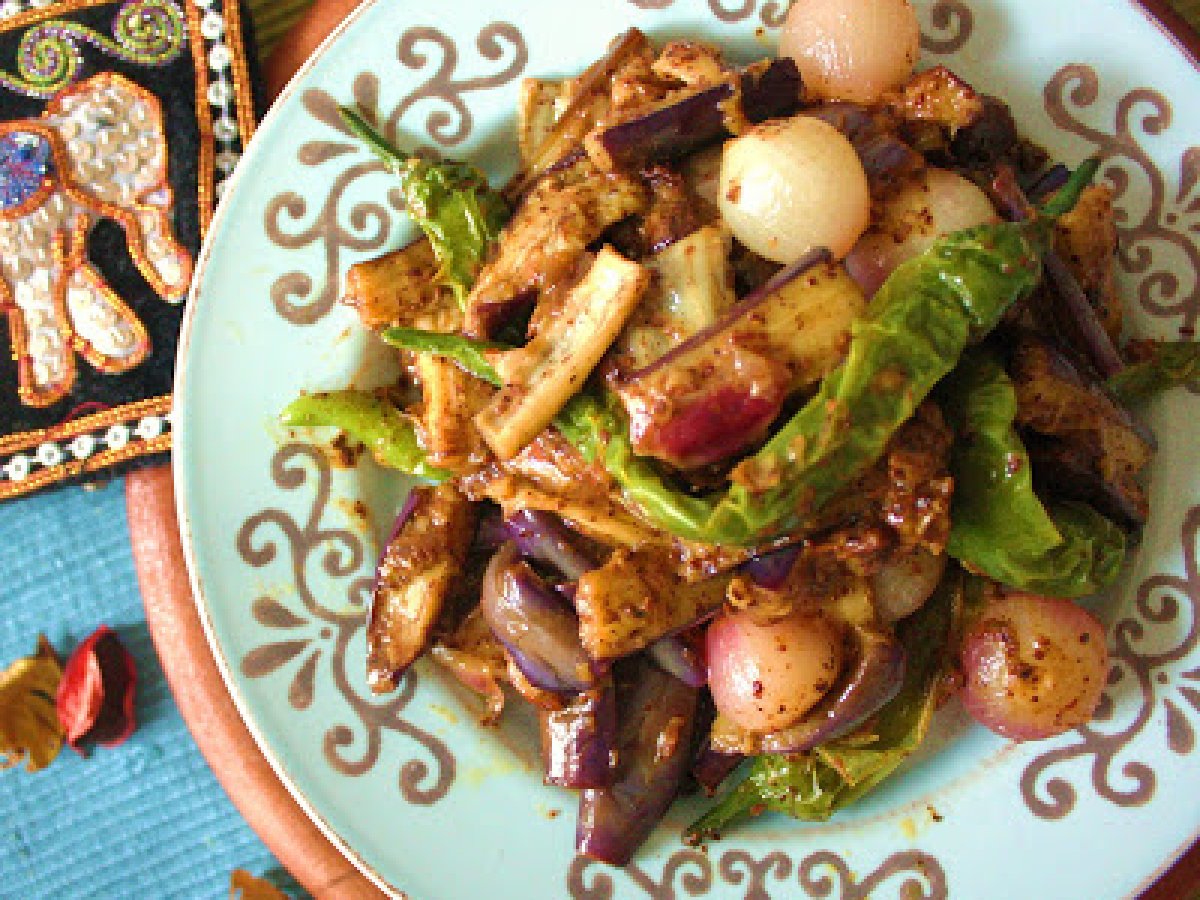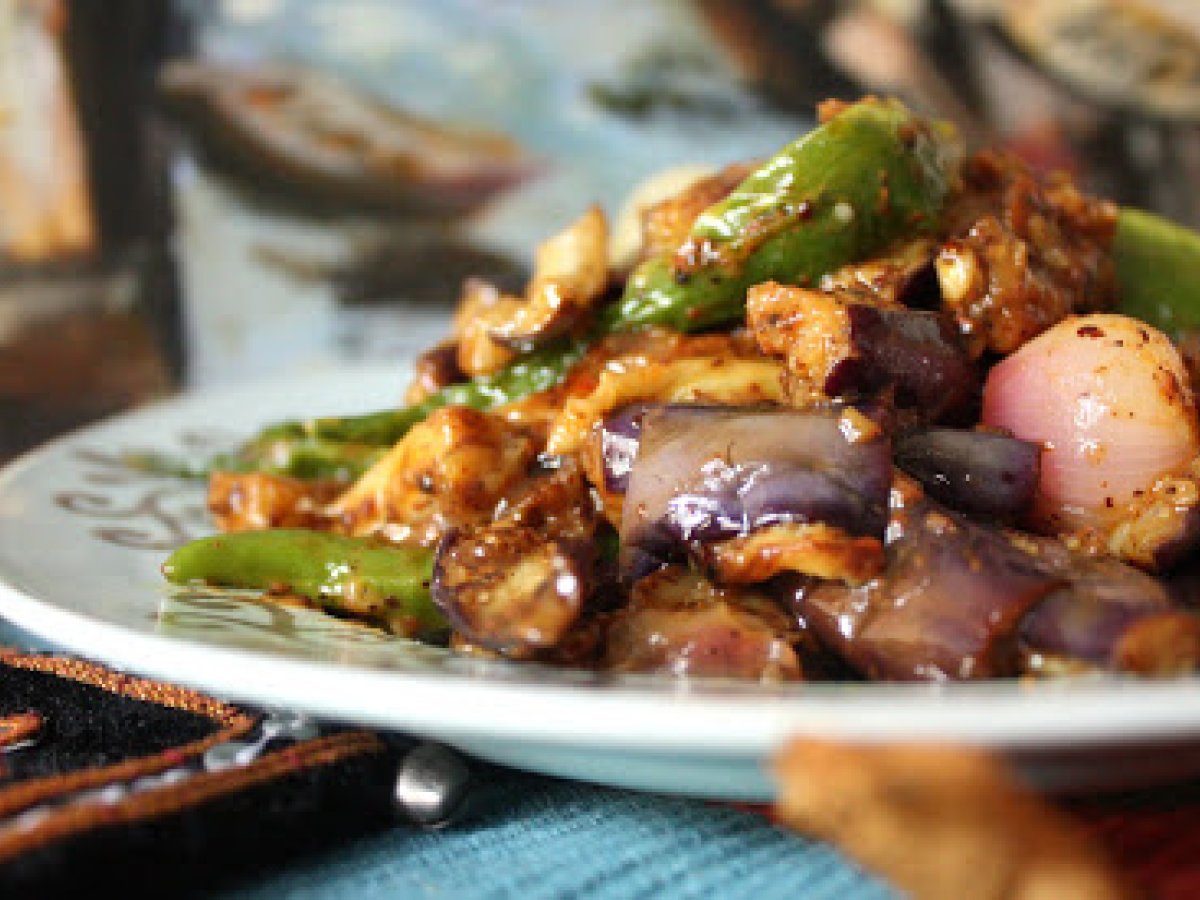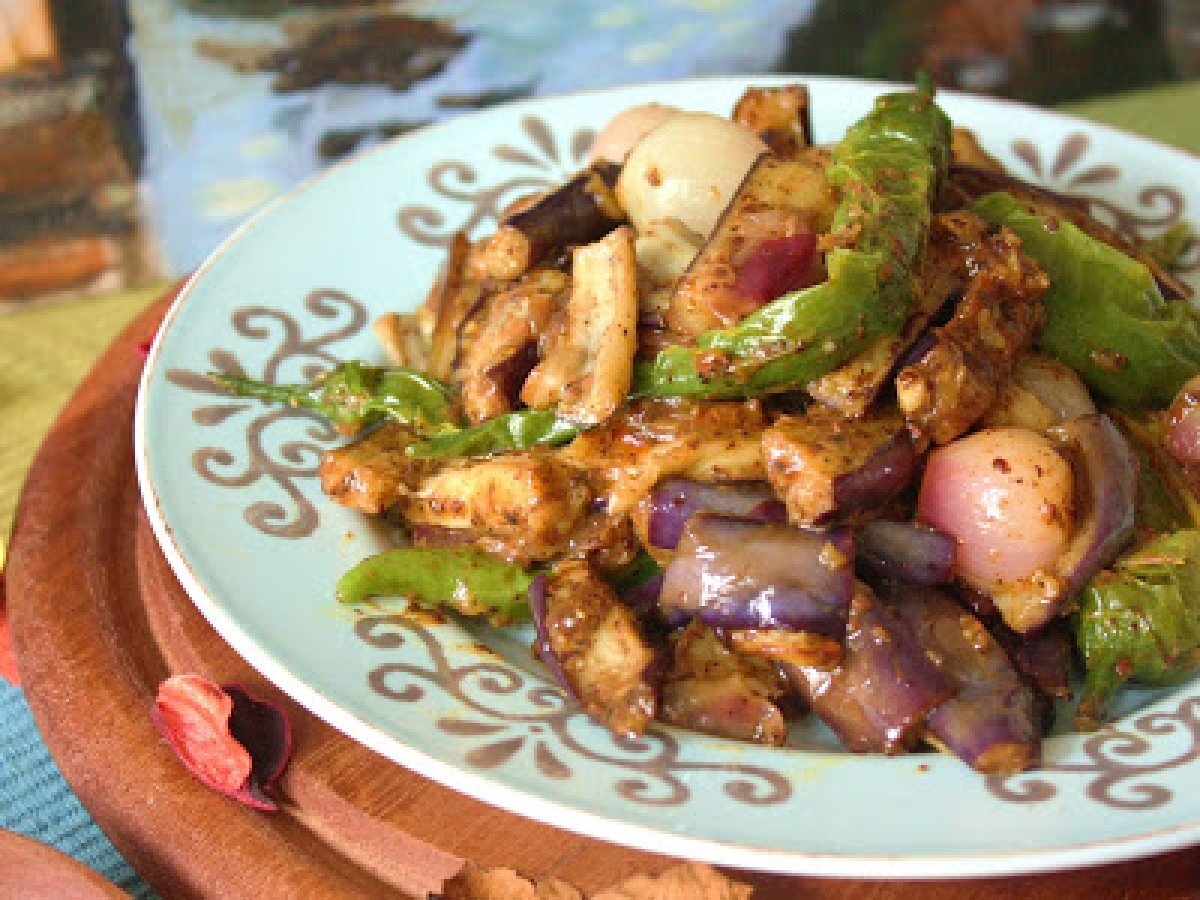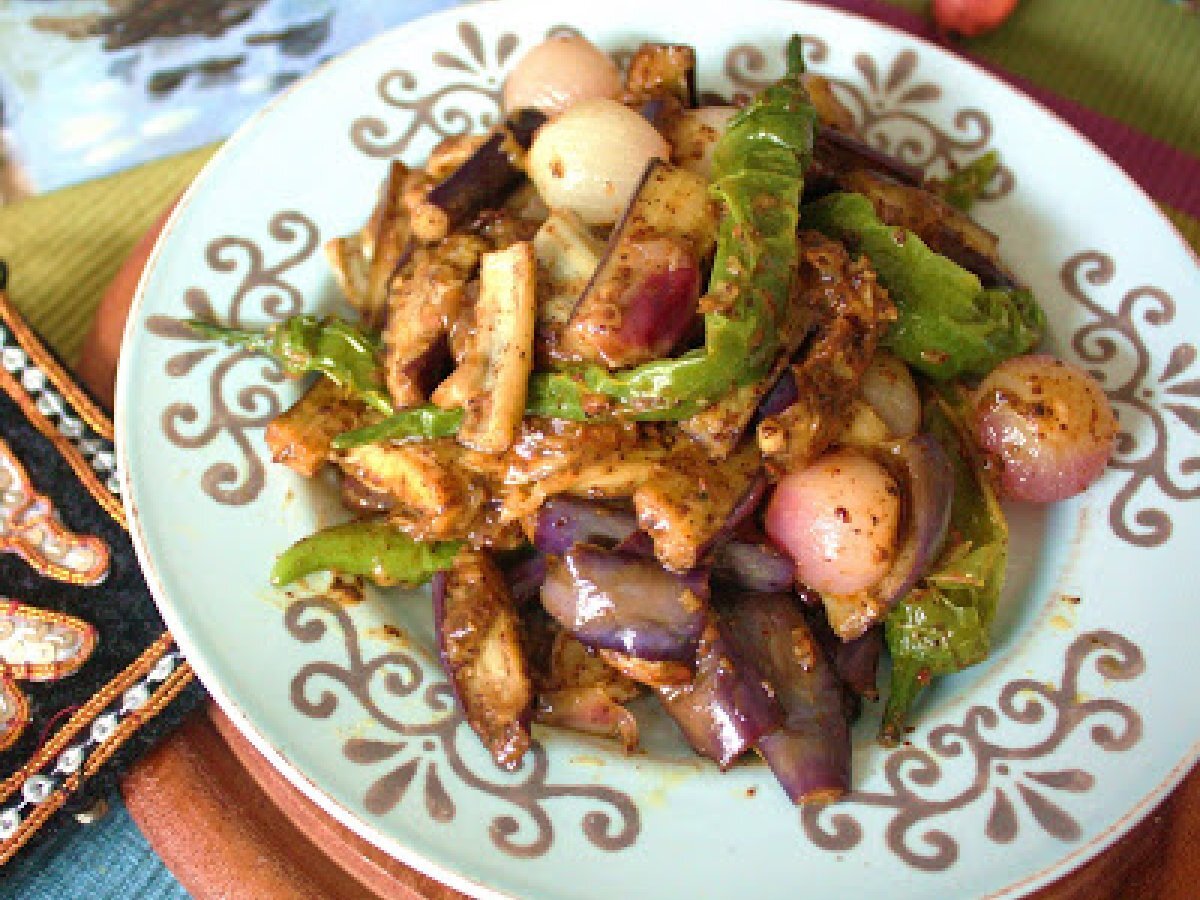 Questions:
Related recipes
Recipes