Olivier salad (stolichny salad) || gastrolab russian christmas dinner
Olivier salad (stolichny salad) || gastrolab russian christmas dinner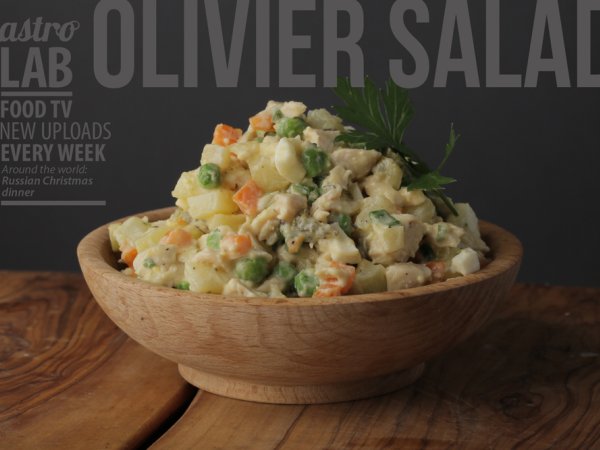 Russian salad is very popular in many countries in Central and Eastern Europe, and now it is well-known all over the world. Here is our recipe for the classic salad.
Preparation
Boil carrots and potatoes in advance and make sure they cool till room temperature.

Prepare hard boiled eggs, let them to cool down to room temperature as well.

In separate pan boil chicken breast. Peel all vegetables, eggs.

Dice all ingredients into medium cubes.

Mix in bowl, dress with mayonnaise.
Questions:
Related recipes
Recipes