Trisha's stuffed cabbage rolls
Preparation
Preheat oven to 350 degrees. In a large bowl, mix the beef, rice, salt, pepper, cinnamon, cloves, amd tomatoes. Set aside.
Wash and core the cabbage. Bring a large stockpot filled with 8 cups of the water, the sugar, lemon juice, vinegar, and bay leaves to a boil.
Blanch the cabbage in the boiling mixture for 5 minutes, or until just softened. Drain the cabbage, let it cool, then carefully peel 12 leaves from the cabbage.
Place 1/4 cup of the beef and rice mixture onto each leaf. Fold in the sides of the leaf and wrap into a roll.
Place the cabbage rolls, seam side down, closely together in a 9 x 13 x 2 inch shallow baking pan.
In a small bowl, combine the tomato juice with the remaining 1 cup water and pour the mixture over the cabbage rolls.
Cover the pan with aluminum foil and bake for 45 to 50 minutes, or until the meat is well done.
Photos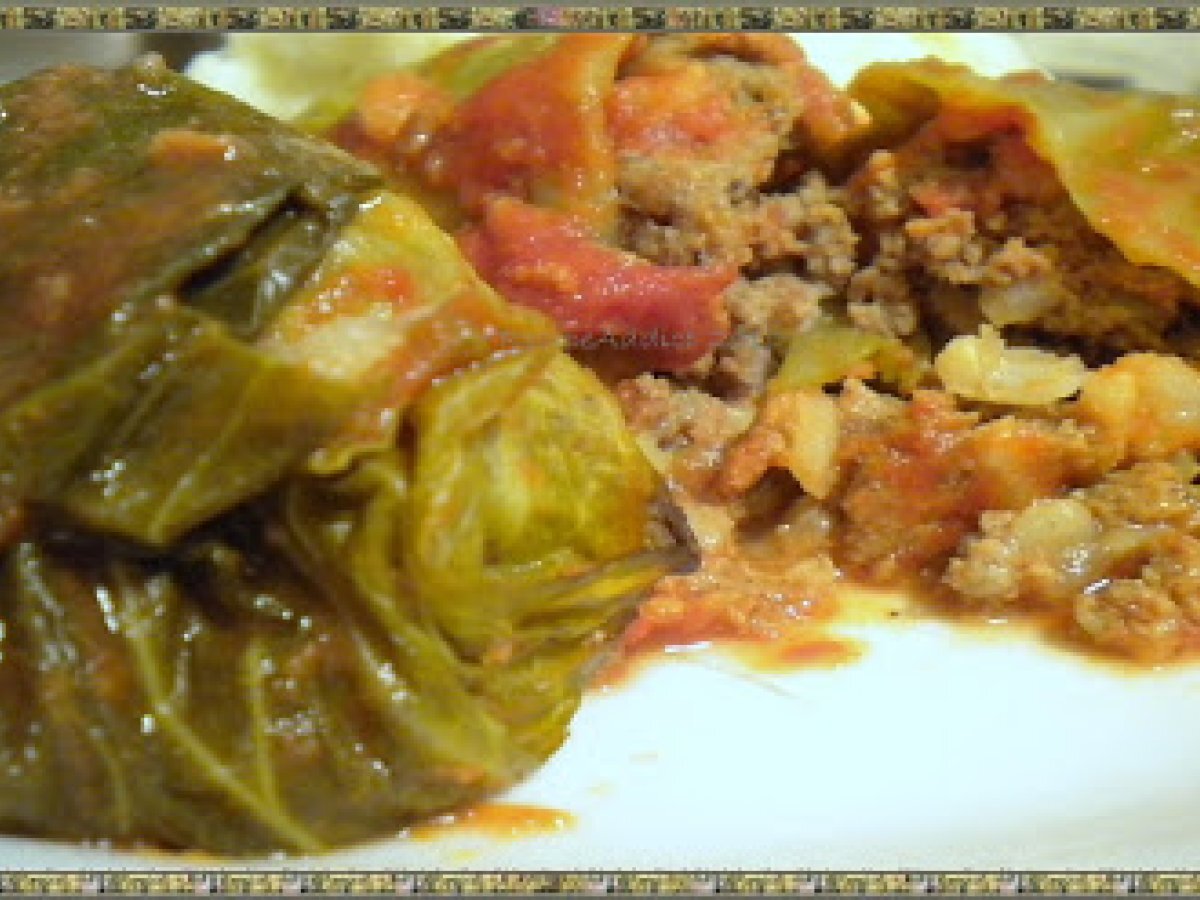 Questions:
Related recipes
Recipes