Berry christmas punch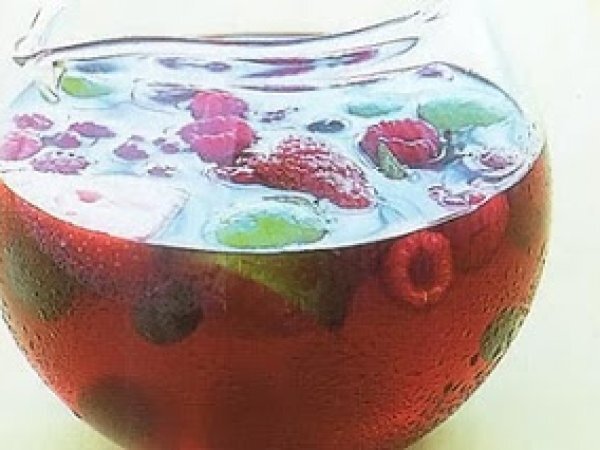 Recipe type:

Other

Number of serving:

6 servings

Preparation:

10 min

Cook time:

0 min

Ready in:

10 min

Difficulty:

Very Easy
Ingredients
- 1.5 litres Ocean Spray raspberry
cranberry
, well chilled
- 2 x 187ml Fresita Chilean sparkling
wine
, well chilled
- 1/2 cup (125ml) Cointreau
- 2
limes
, quartered
- 250 g (1 punnet)
strawberries
, washed, halved
- 150 g (1 punnet) blueberries
- 120 g (1 punnet)
raspberries
- 1/4 cup fresh mint leaves
Preparation
Step 1
Pour the cranberry juice, sparkling wine and Cointreau into a punch bowl.
Step 2
Use your hands to squeeze some of the juice from the limes into the punch.
Step 3
Stir to combine. Add the squeezed limes to the punch.
Step 4
Add the strawberries, blueberries, raspberries and mint leaves.
Questions:
---
---
Related video
Related recipes
Recipes