Egg puffs & vegetable puffs
Preparation
Thaw the puff pastry sheet at room temperature for 30 minutes. Preheat oven to 400 degree F.
Heat oil in a pan/kadai and add the chopped onion, ginger garlic paste, green chillies and add all the spices and mix well and sauté everything until the raw smell goes, switch off the stove and keep it aside.
Roll out the puff pastry sheet and cut into 6 equal pieces,cut through the folds on it and then, cut the three big pieces into two each piece must be sufficient to cover an egg.
Take 1 teaspoon of cooked masala and keep on the middle of each pastry slice and place each half of egg on the top of onion mix.
Apply water on the sides of the pastry sheet and cover the egg with the sides of the pastry sheet. Optional - Prepare egg wash by beating the egg nicely and brush the top with it to get the shiny and smooth top.
Arrange them on a greased baking tray lined with parchment paper. Bake for 20-25 minutes until the top turns golden brown.
For Vegetable Puffs :
Follow as same method as egg puffs, you need to add vegetables except the potato pieces and sauté everything for a while and finally add the cooked potatoes.Baking the vegetable puffs are same as egg puffs.
Photos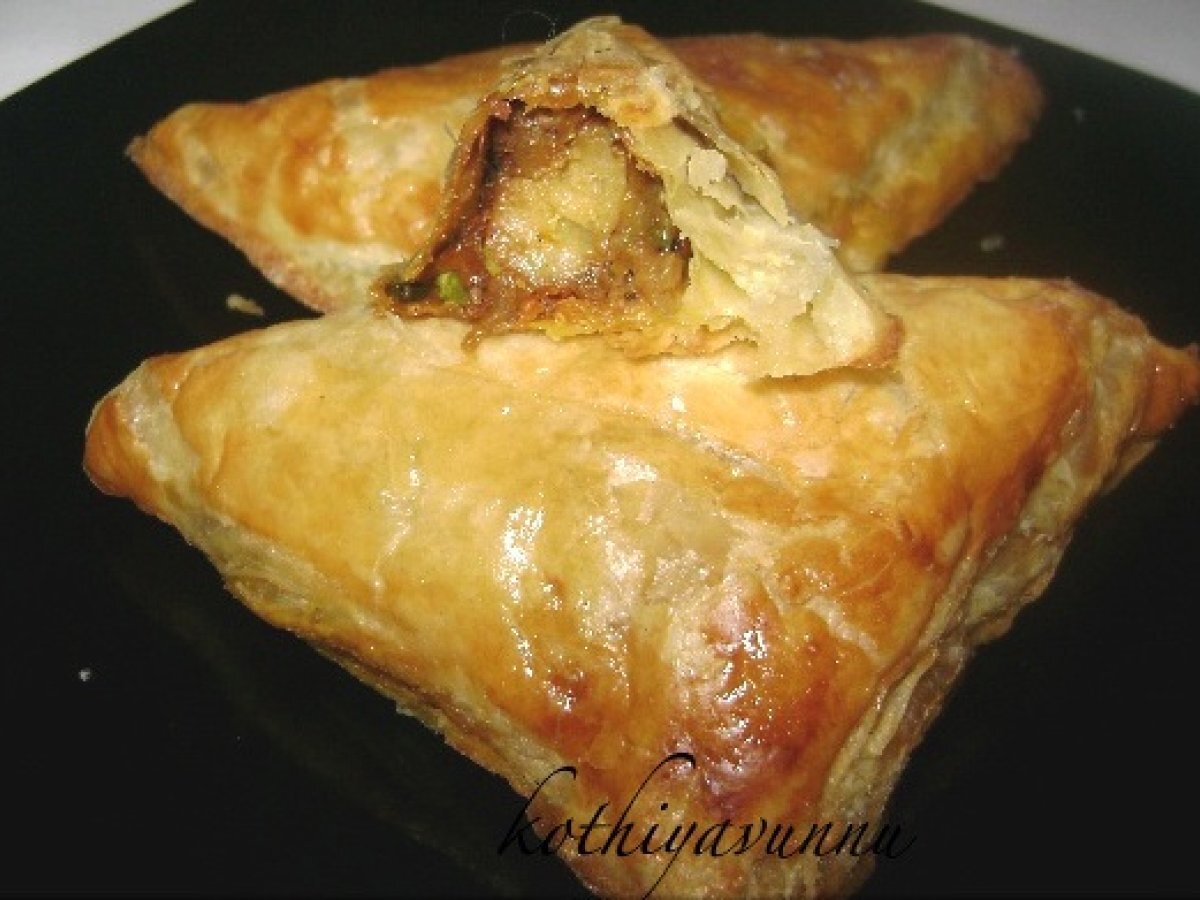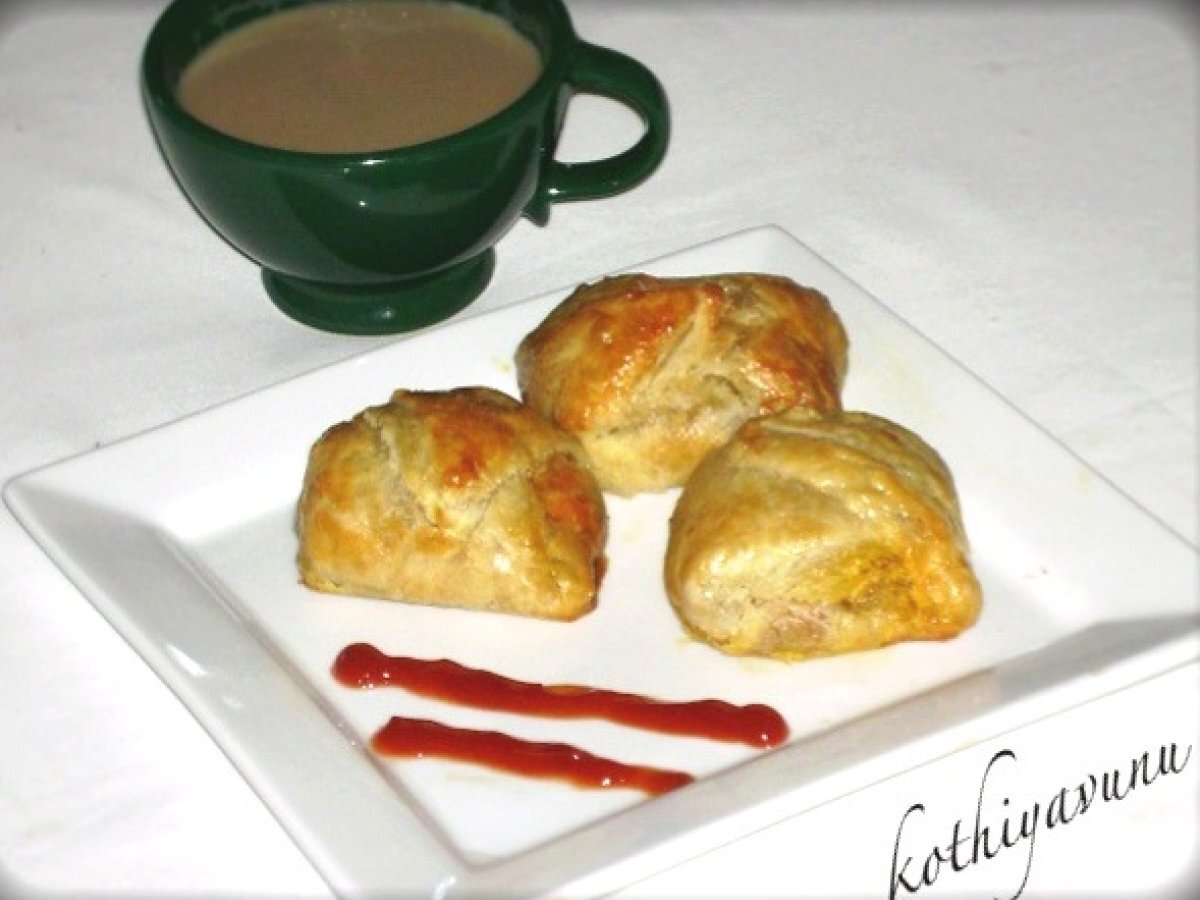 Questions:
You may like
Recipes