Egg wrapped cauliflower
Egg wrapped cauliflower
Preparation
Cut the cauliflower into medium size florets. Add some salt to a bowl of hot water and soak the florets few minutes, drain them (yes!...you killed all the germs!)

Steam the florets for 6-7 minutes with 1/4 tsp each of turmeric powder, chilli powder and salt (needs to be half cooked)

Drain them, marinate for a few minutes with salt, chaat masala, garam masala, fennel powder, chilli powder, turmeric powder and talcum powder (hehehe! added the last one to check if you are reading each word)

In a bowl, beat 2 eggs with salt (not too much 'cos you've already marinated the cauliflower with salt) and pepper

Heat 2tbsp of oil in a kadhai (a little, just to shallow fry) dip the flowerets in the egg mixture, fry in several batches until they are brown on both sides (keep adding oil as and when required)

Transfer on to paper towels and then to a serving dish

Serve as a starter or a side, it's a winner!
Photos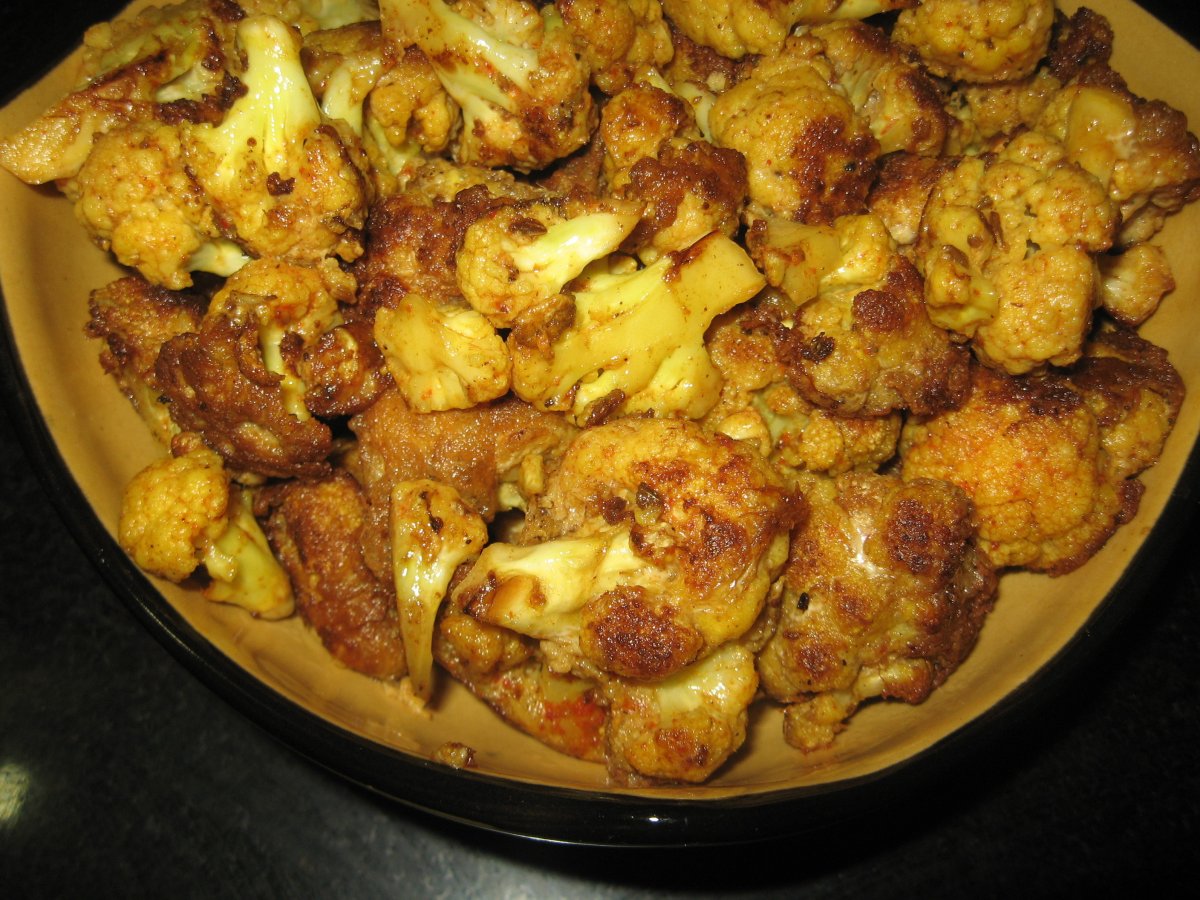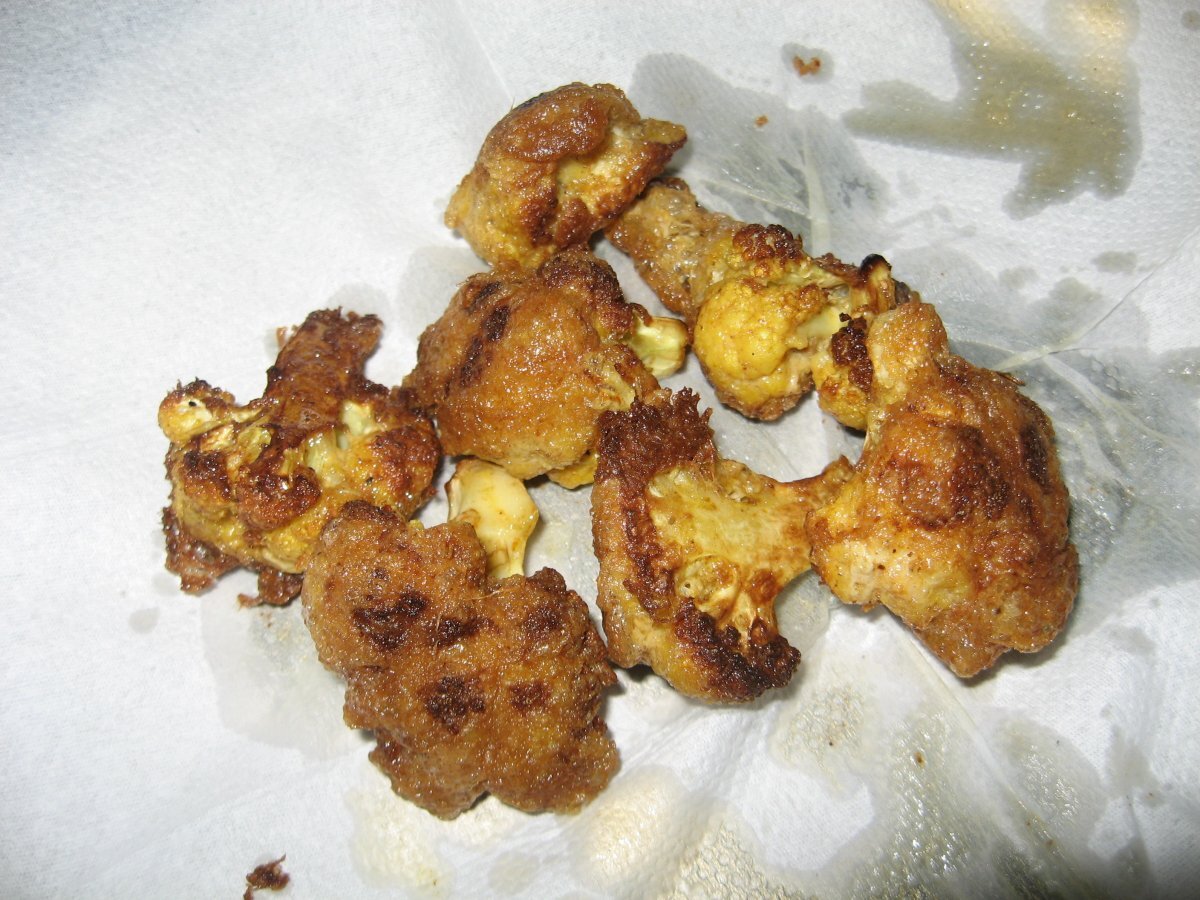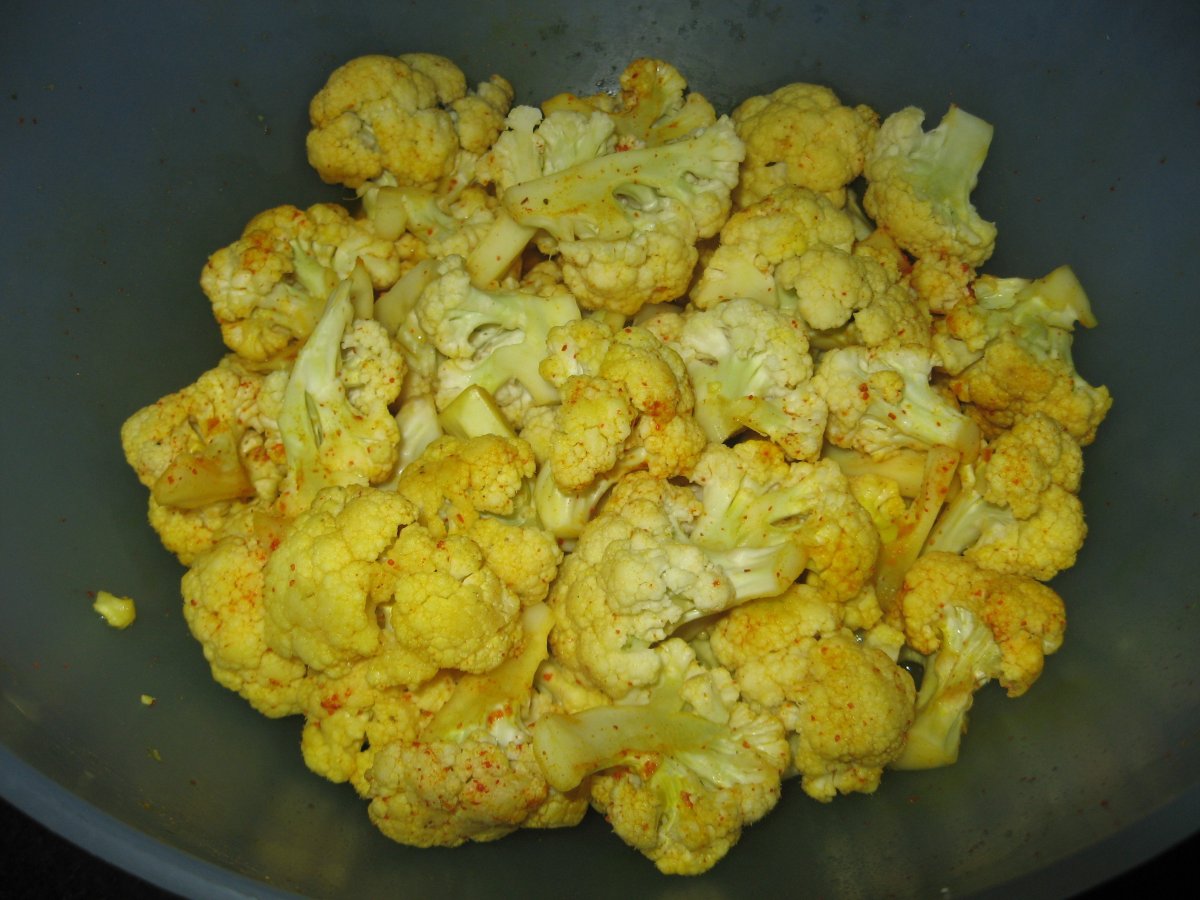 Questions:
Related recipes
Recipes