Gyozas stuffed with chicken, carrots and mushrooms - dumplings
Gyozas stuffed with chicken, carrots and mushrooms - dumplings
Learn to make this dumpling recipe easily with our step by step recipe :D
Preparation
Dough :
Mix the flour with the salt. Add warm water and combine with a spoon. Then, knead with your hands to combine with all the flour.

Transfer the dough on a work surface and knead for about 5 minutes. Form a bowl and wrap it. Leave to rest for 30 minutes at room temperature.

Stuffing :
Wash the mushroom and green onion. Peel the carrot and the ginger. Chop the mushroom, the green onion and the chicken. Also chop the carrot with the ginger.

Transfer all these ingredients in a bowl then add some salt, the soy sauce and the sesame oil. Mix well until combined and set aside.

Roll the dough and cut about 15 to 16 equal size slices. Cover with plastic wrap.

Form a ball with a slice. Flatten the ball.

Spread the dough : turn the dough and spread the borders until you have a uniform circle.

Stuff the middle of the circle with about 1.5 tsp stuffing. Fold the center.

Start making a pleat about once every 1/2" on the top part of the wrapper from the center toward the right side, making 2 pleats. Continue with the left side of the gyoza.

Cover the gyozas with plastic wrap.
Pour oil in a hot pan, then put the gyozas in the pan.

Cook until the bottom of the gyoza turns golden, then pour the water in the pan and cover during 6-8 minutes. Remove the lid and let the gyoza golden for a few minutes, until they're golden brown.

There you are : your gyozas are ready ! Eat them with soy sauce or spicy sauce.
Observations:
You can stuff the gyozas with the stuffing you like :
*replace chicken with tofu, pork..
*replace mushrooms with cabbage...
Photos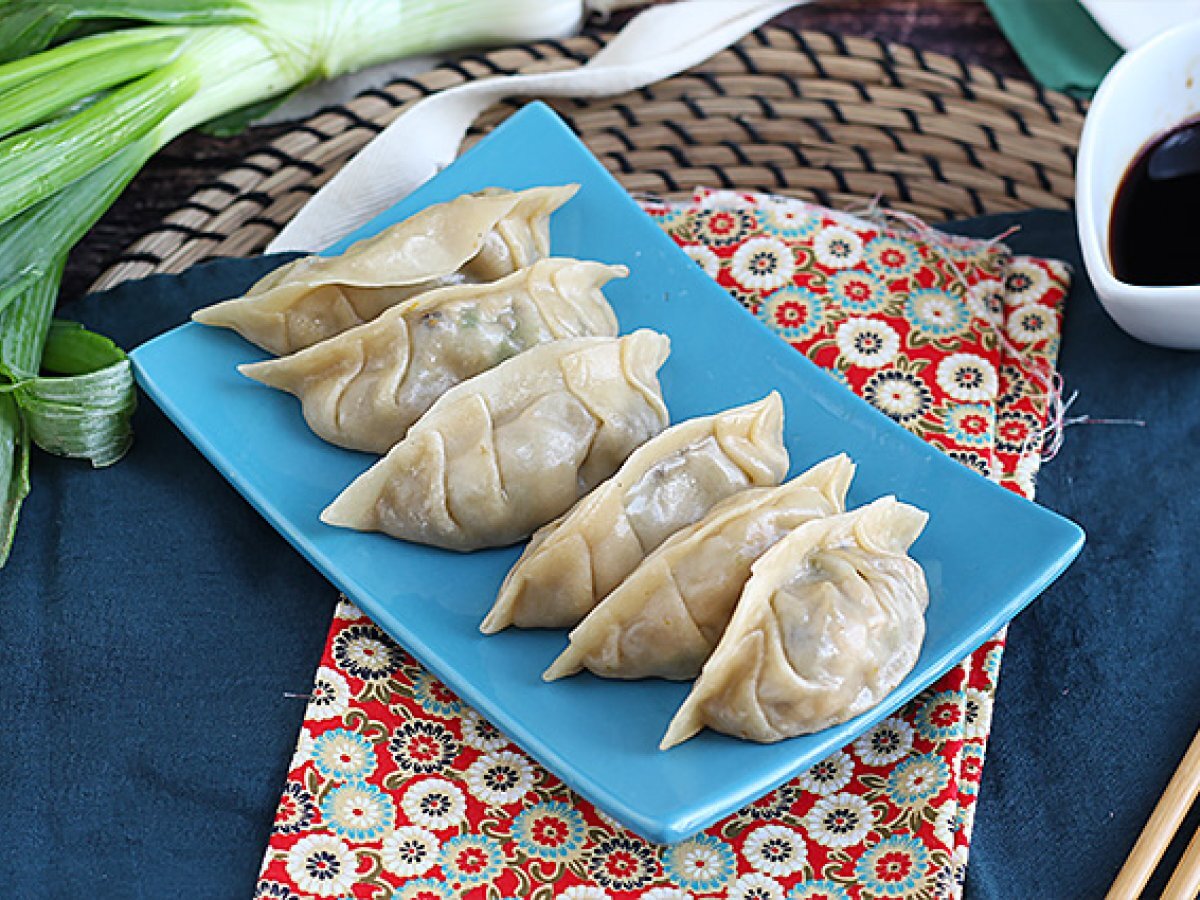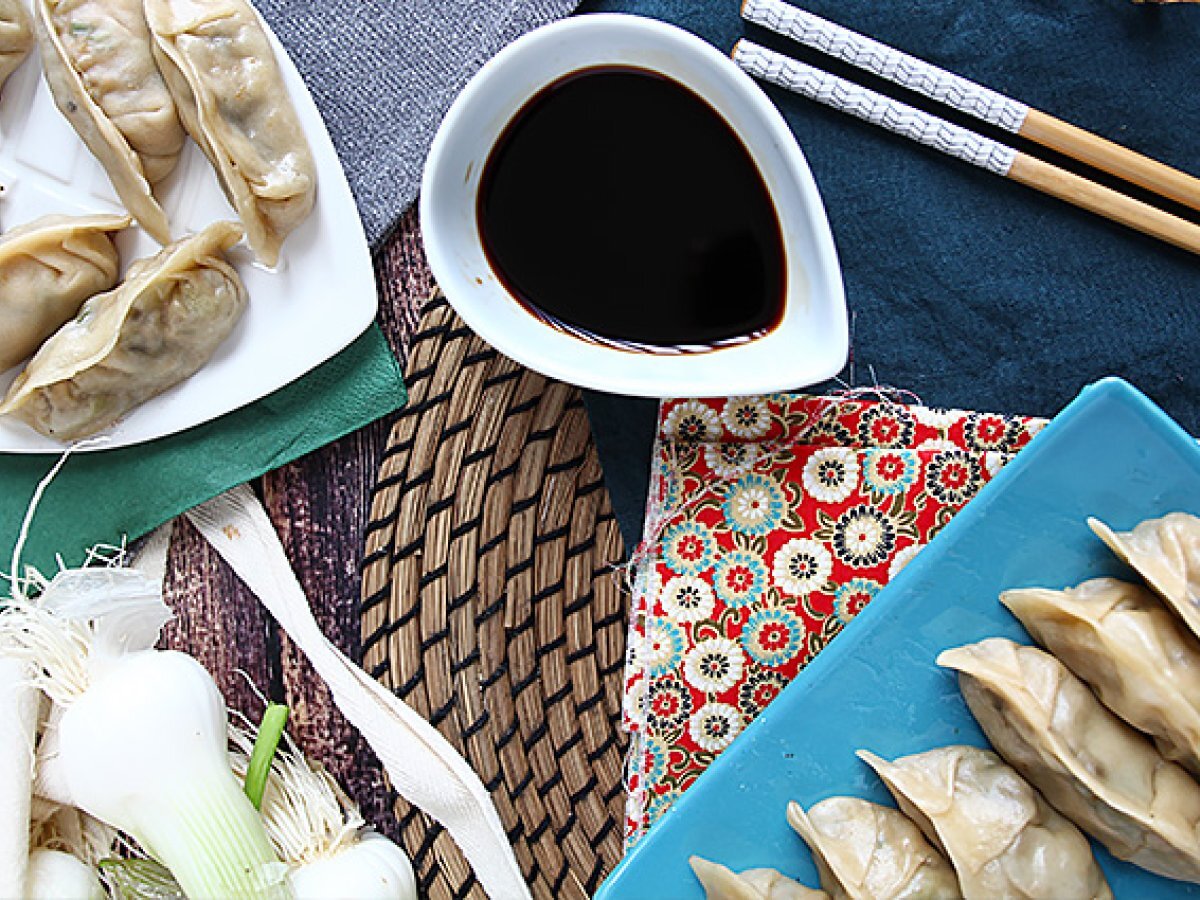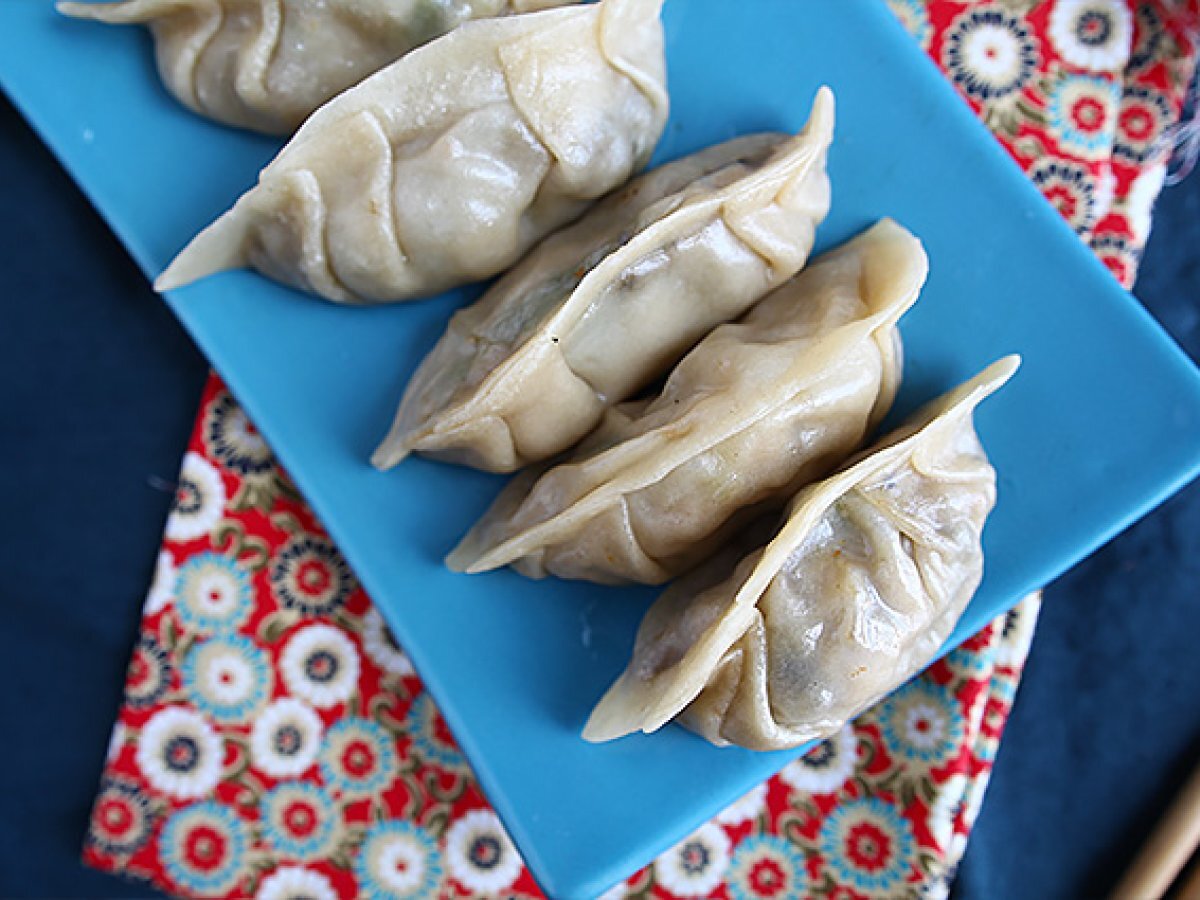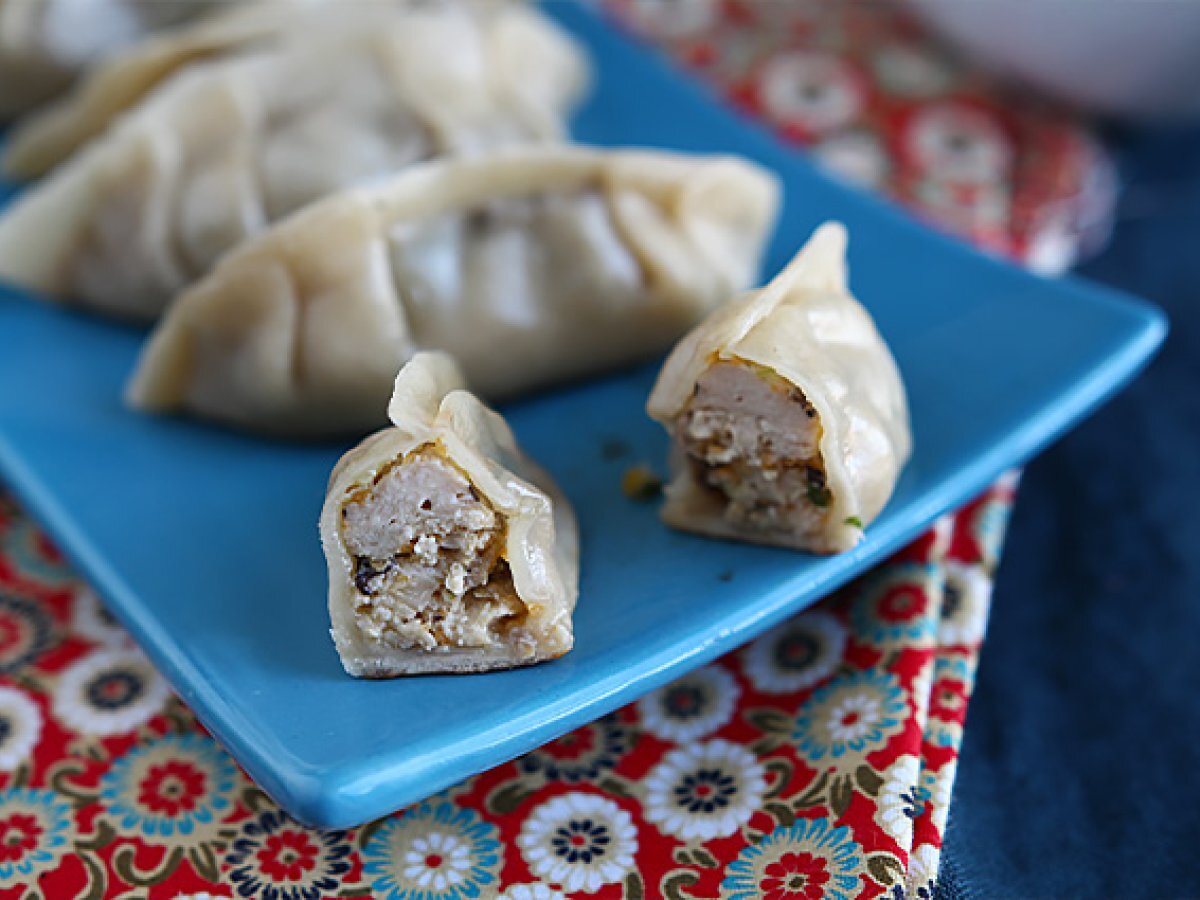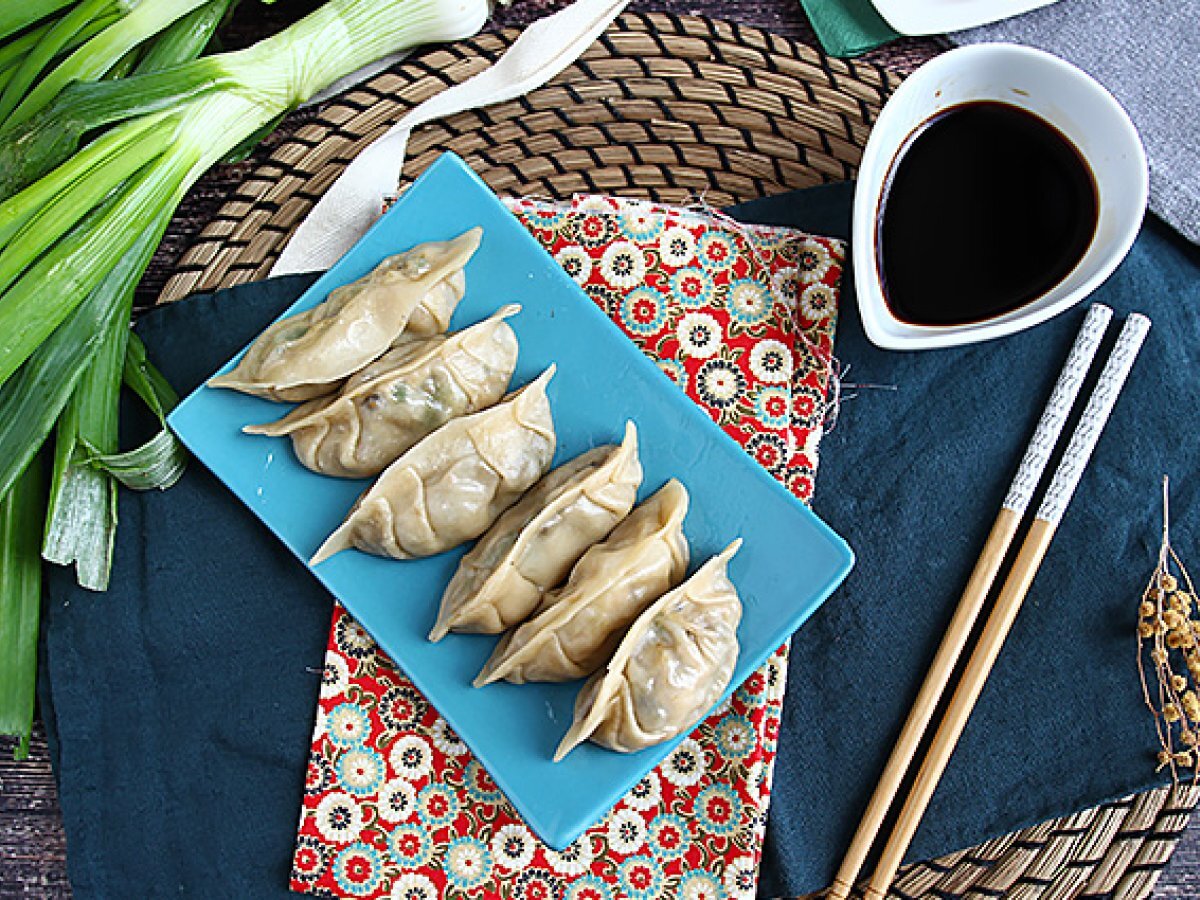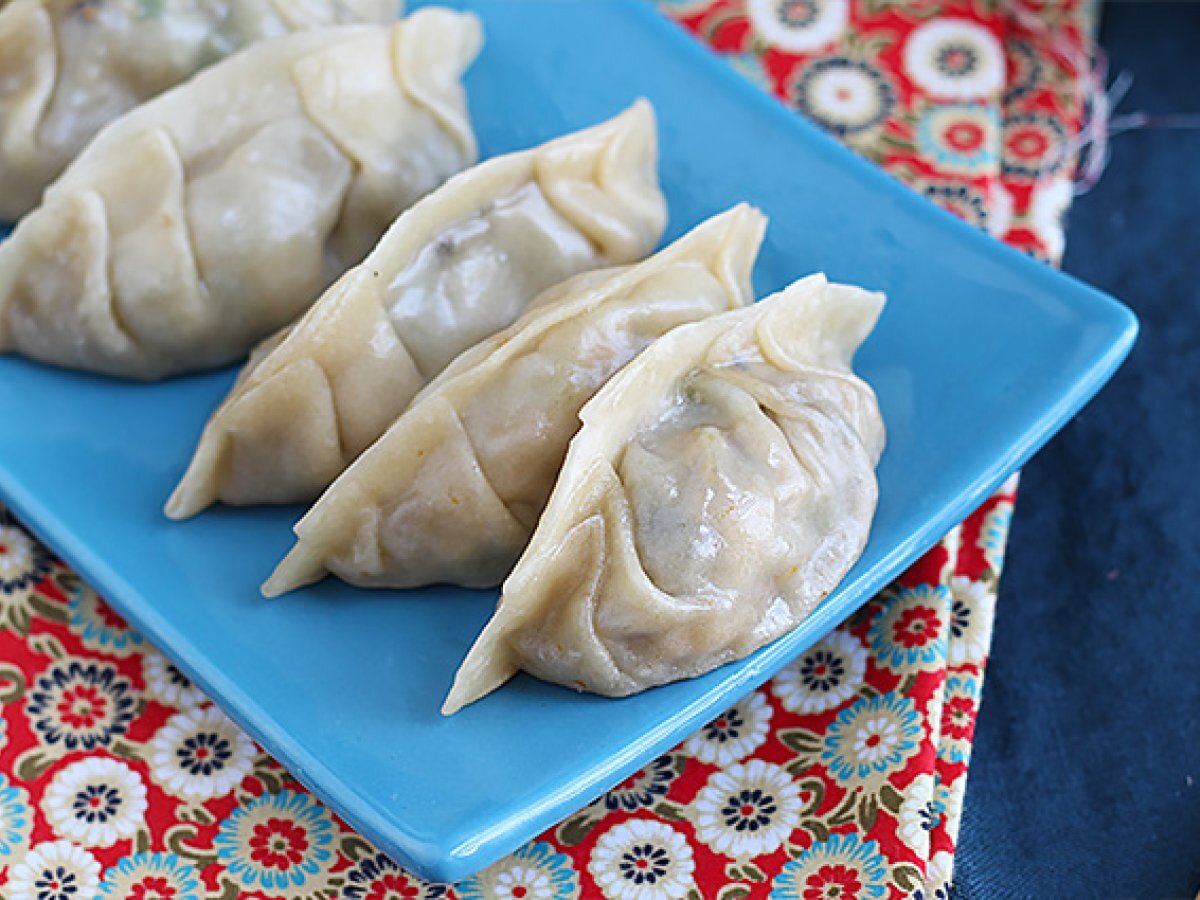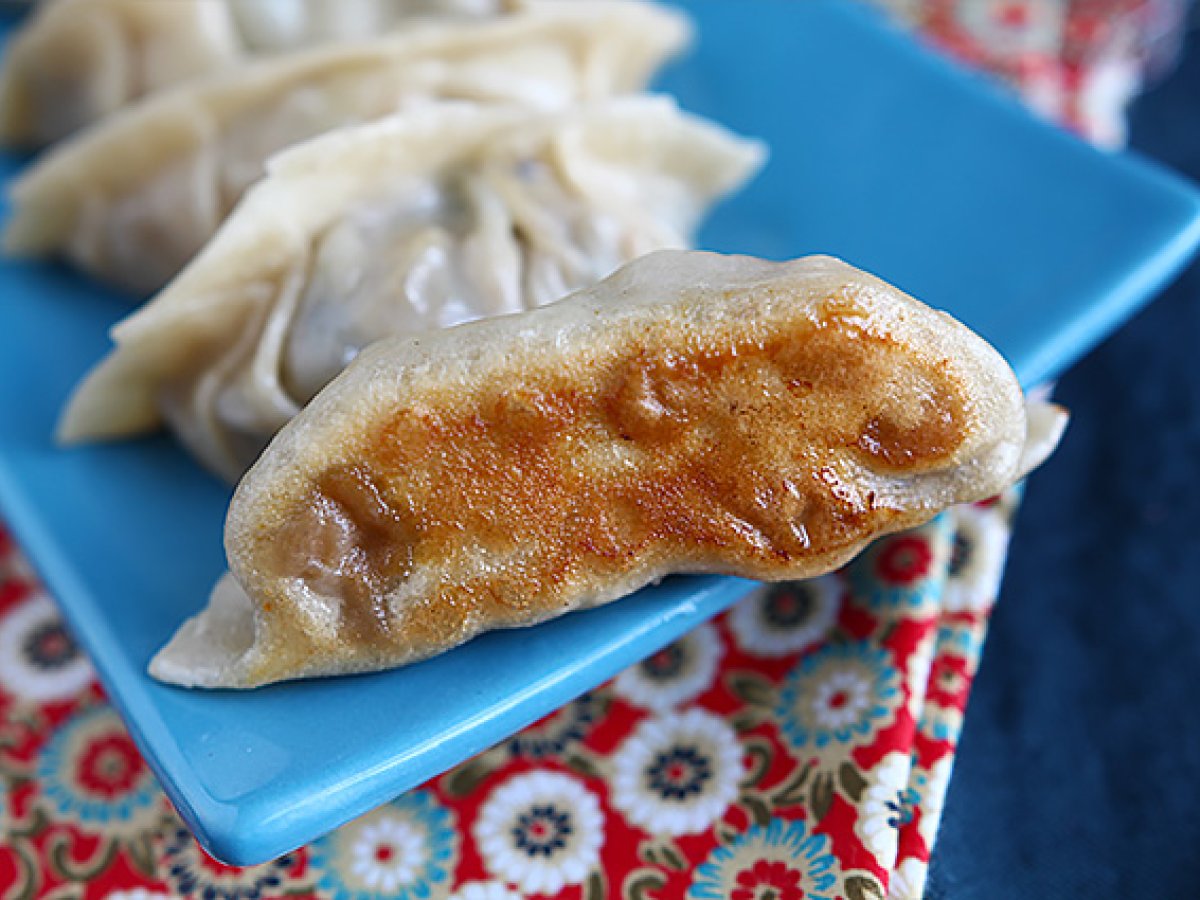 Questions:
You may like
Recipes
Related articles