Mulled pear salad with blue cheese dressing
Mulled pear salad with blue cheese dressing
The combination of flavors in this salad is wonderful.
Preparation
Place pears (snugly) in a pan. Pour wine, sugar, vanilla, spices and water over the pears.
Cover the surface with a sheet of parchment. Bring to a simmer over medium-high hear, then cook for 10-15 minutes until tender.
Remove pears from liquid and set aside. Simmer liquid until reduced by half.
Pour the liquid over the pears and allow them to steep until ready to be served. Whisk vinegar, oil and 2-3 tablespoons wine mixture in a bowl. Season, then set the vinaigrette aside.
For Gorgonzola dressing, warm the creme fraiche and half the Gorgonzola in a small pan over low hear for 2-3 minutes, stirring until smooth.
Toss leaves and walnuts with vinaigrette, then divide among plates. Top with pears, crumble remaining blue cheese over the top. Serve with warm blue cheese dressing in small individual containers to pour at the table.
Photos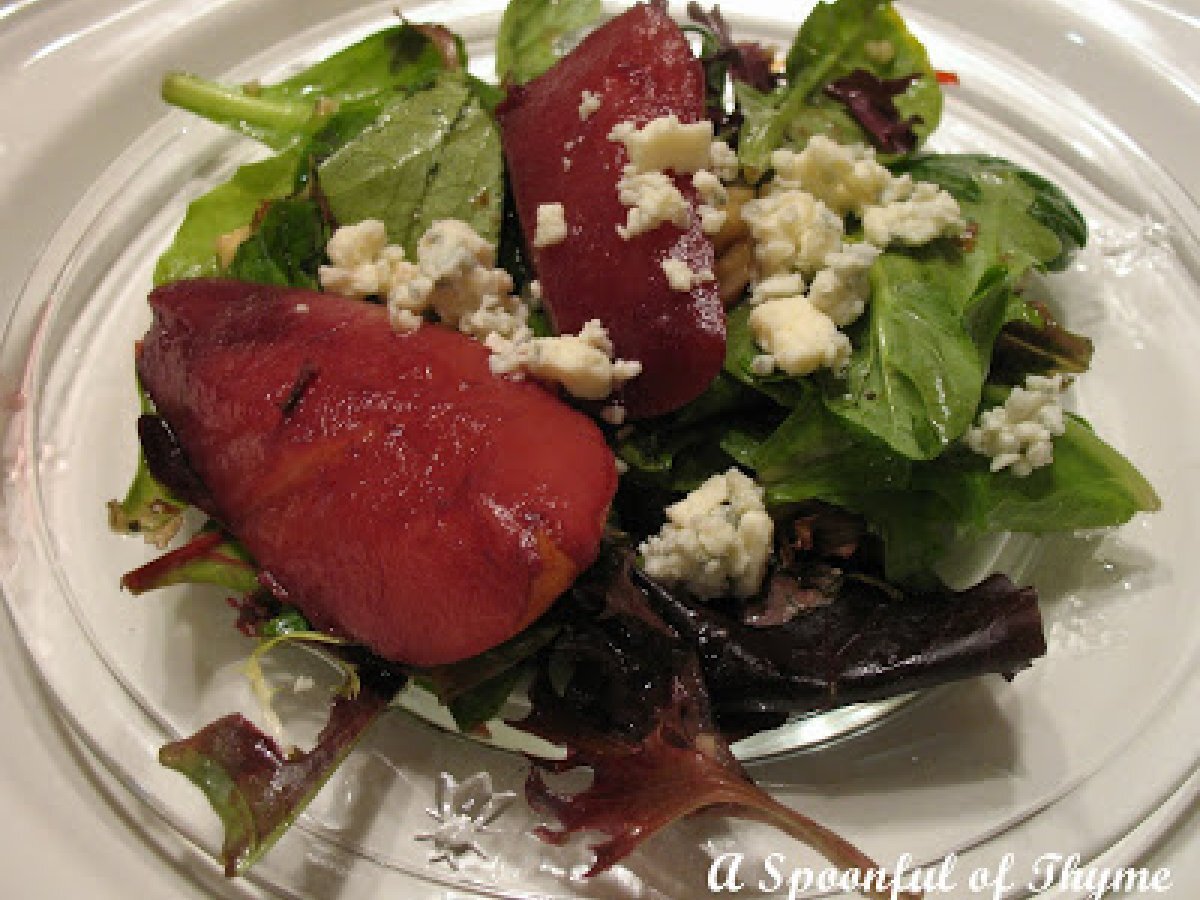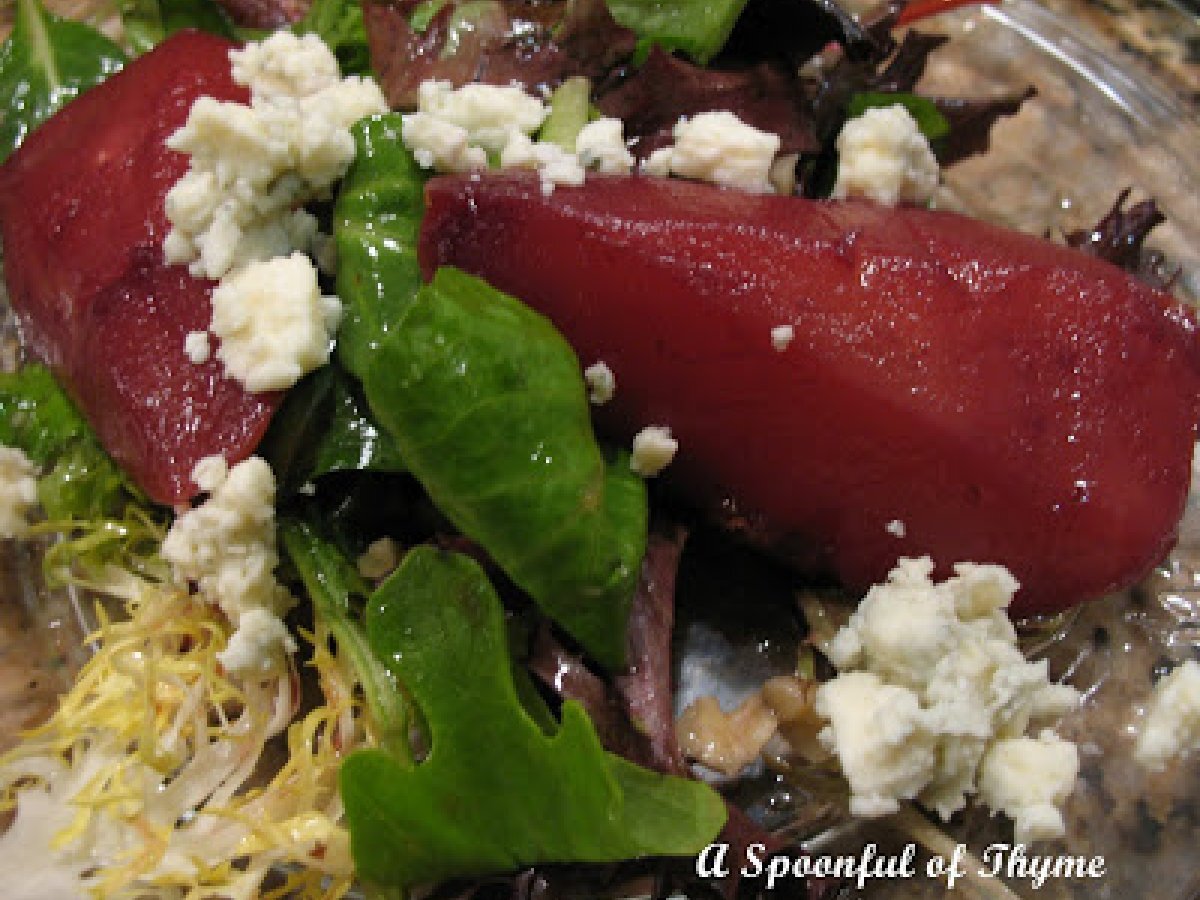 Questions:
Related recipes
Recipes