Sandwich cake ?smörgåstårta?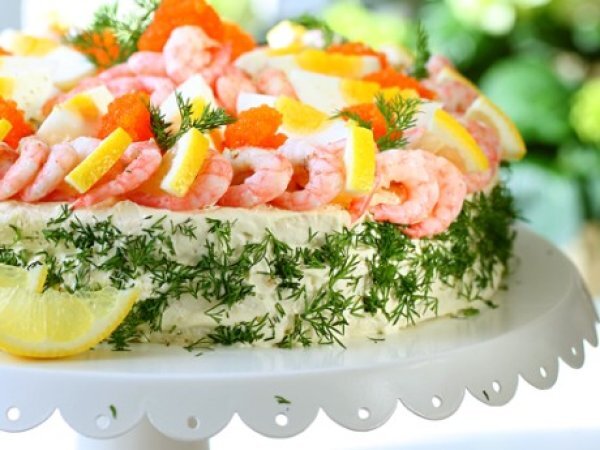 Preparation
Mix each of the mixes together well, in separate bowls.
Cut the bread in 1/2 inch slices and cut off the crust. You need two slices of light and two slices of dark bread.
Spread a thin layer of butter on both sides of the bread except the bottom and the top sides. Start with a light piece of bread and spread an evenly layer of the first mix on it.
Put a dark piece on it and cover it with mix 2, then a light piece of bread and cover it with mix 3. Then you put a dark piece of bread on that.
Cover the cake with plastic foil and press it together a little. Put it in the fridge for a couple of hours, but preferably the day before you'll serve it.
Take out the cake and spread a thin layer of mayonnaise on it. Decorate it with the following: Lemon slices, shrimp, dill, tomatoes, cucumber, cheese, ham or salmon. You can also cut the corners to make it look more like a tort.
Questions:
Related recipes
Recipes
Related articles