Sprouted moong bean salad.
Preparation
Wash the moong beans in water 3-4 times. Soak moon beans overnight in water.
Next day drain all the water and tie the beans in a cheese cloth, discard the hard beans that are not soft and that sit in the bottom.
Take a pan and put the cloth with beans in it, put some weight over it and make sure the cloth is wet you may put 1 cup of water in the pan and keep this in dark place.
You will have to wait two days, in between check if the cloth is dry, pour some water over it. 3rd day you will see the bean sprouting and poking out of cloth.
The bean sprouts are ready for salad. Transfer the bean sprouts in a bowl. Add chopped onions, tomatoes, cilantro, all the spices, lime juice and olive oil, mix well. You can adjust spices and ingredients depending on your taste.
You can also add one chopped jalapeno to this to give some extra kick. Also for extra crunch, sweet taste and color pomegranate seeds can be added.
You can serve this right away or chill before serving.
Photos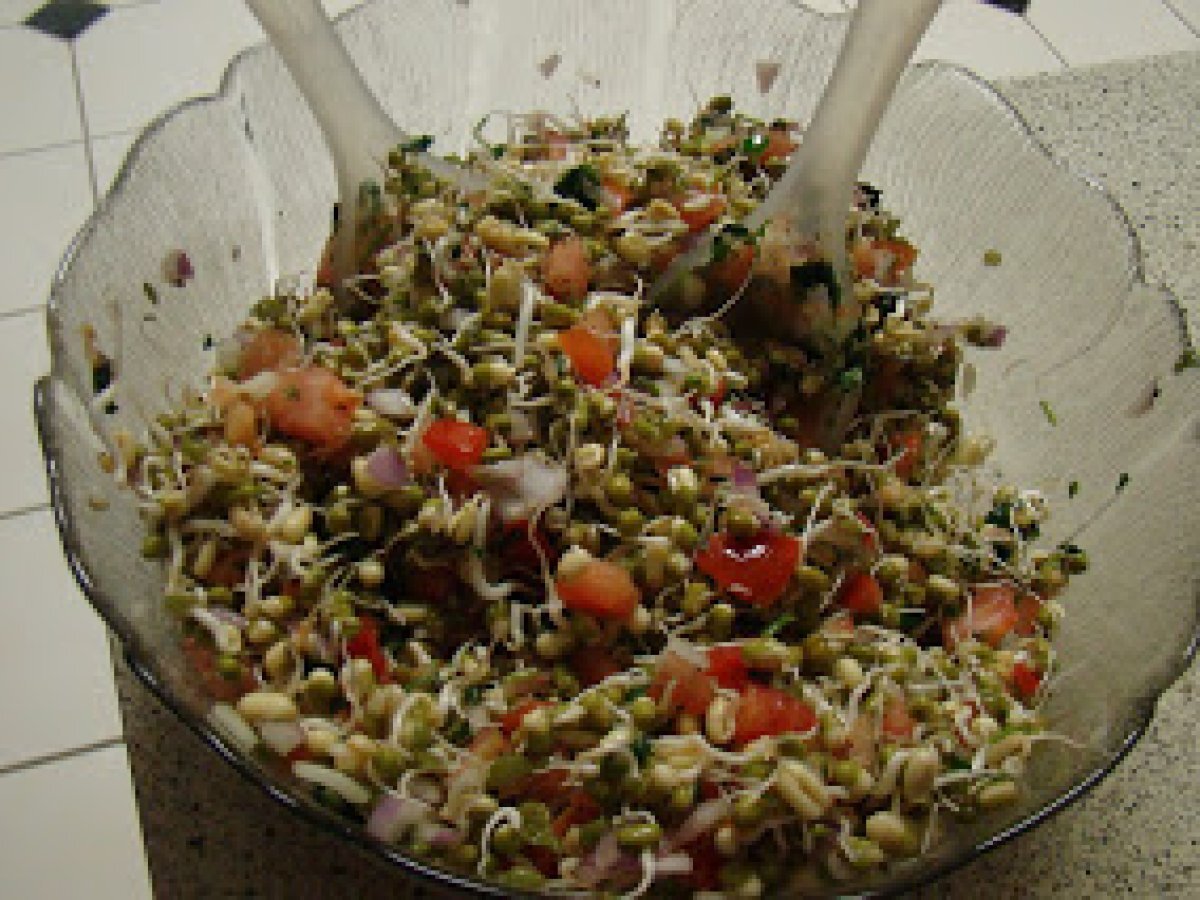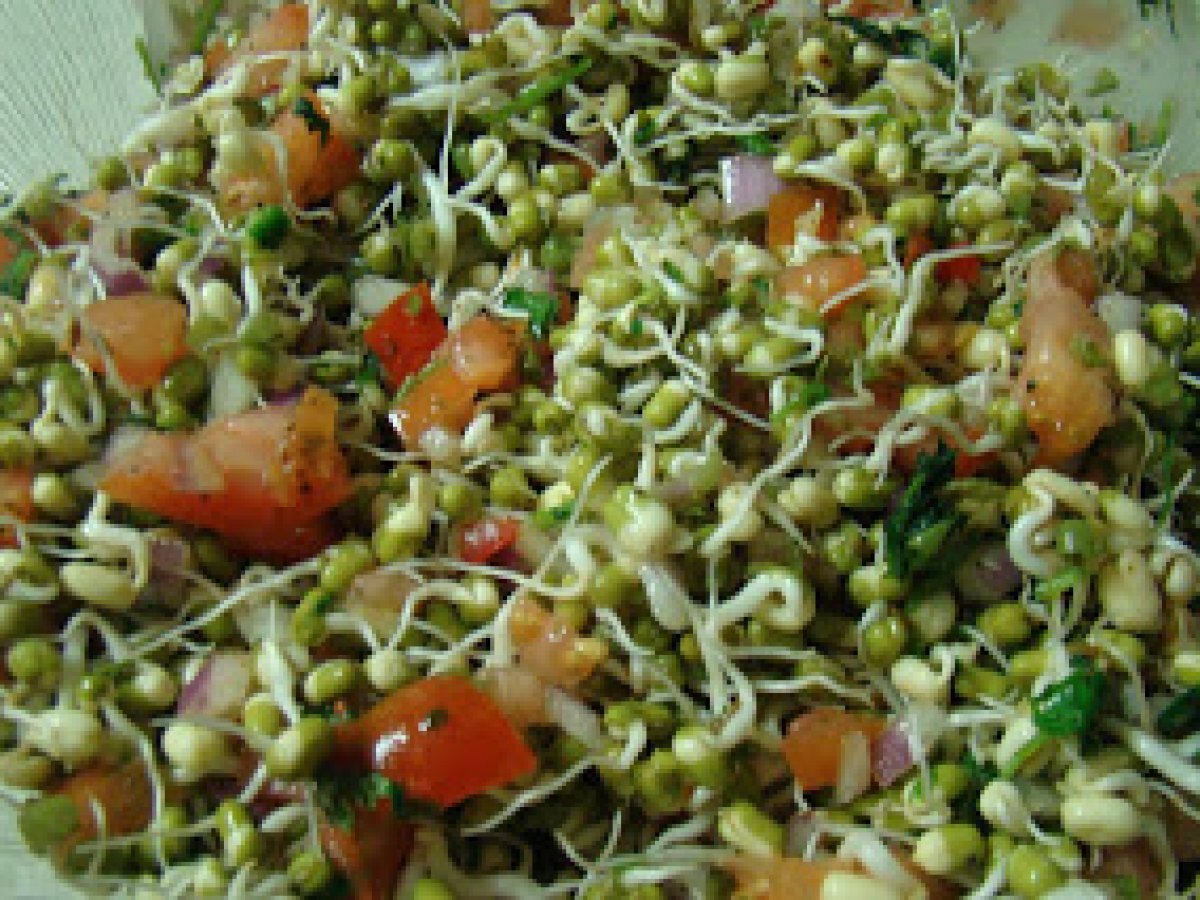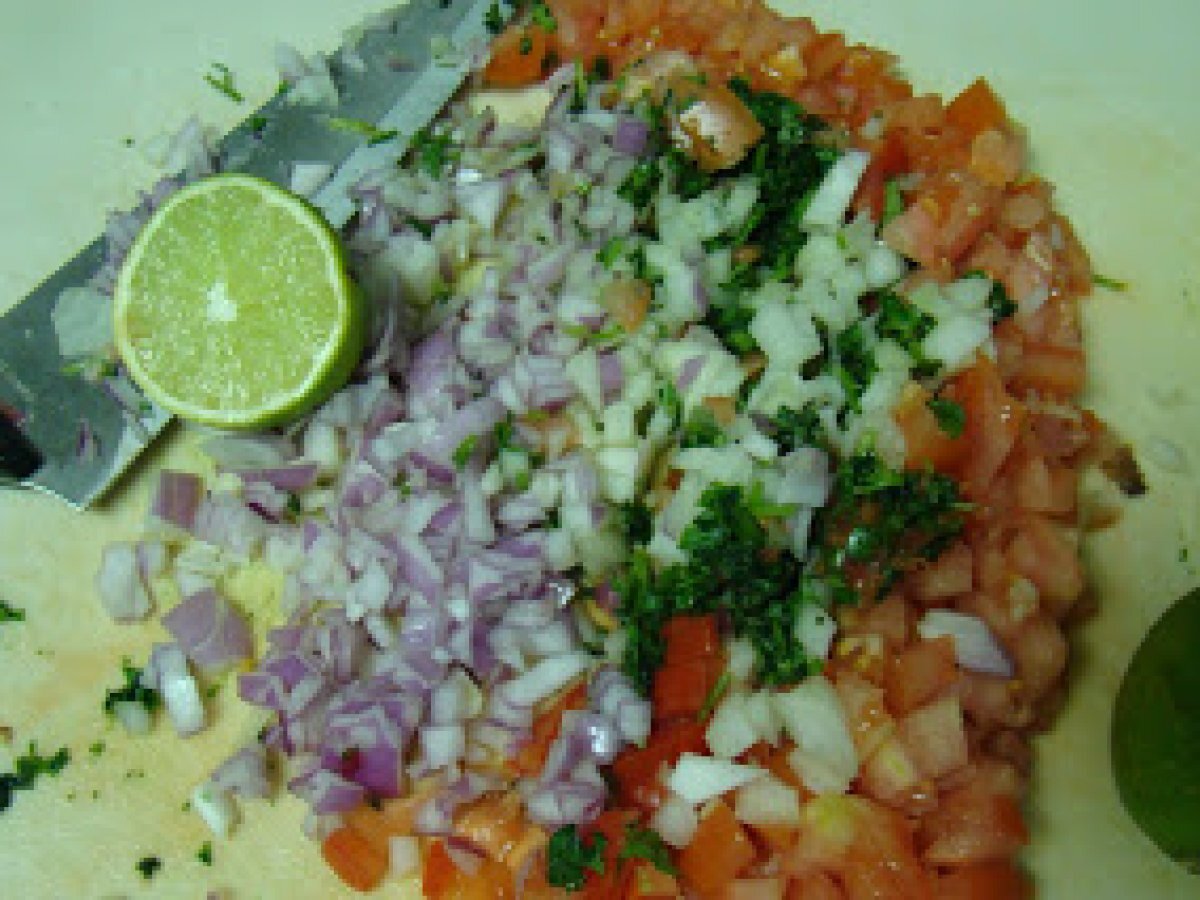 Questions:
Related recipes
Recipes