Fried sticky rice cake sandwich
Fried Sticky Rice Cake Sandwich
This is a recipe very to appreciate by Chinese, it is very comforting as flat and very energy.
Preparation
Peel ,cut and wash taro or yam,sweet potato and nian gao,set aside.
Preheat oil in wok . Combine egg , rice flour , superfine flour , corn flour, salt , baking powder and water in a medium bowl,whisk all ingredients till you get a smooth batter.
If the batter is too thick, add in some water, little by little at one time, do not make the batter too watery, coz it's can't hold the nian gao ,taro and sweet potato together.
If the batter still have some lump, sieve with a siever in another bowl. Leave to rest for ½ hour.
Place 1 slice of sticky rice cake /nian gao between a slice of sweet potato and and a slice of taro/yam.
Dip the sandwiched sticky rice /nian gao into the batter and fry over slow medium heat for 2-3 minutes or until golden brown. Drain on paper towel before serve.
Photos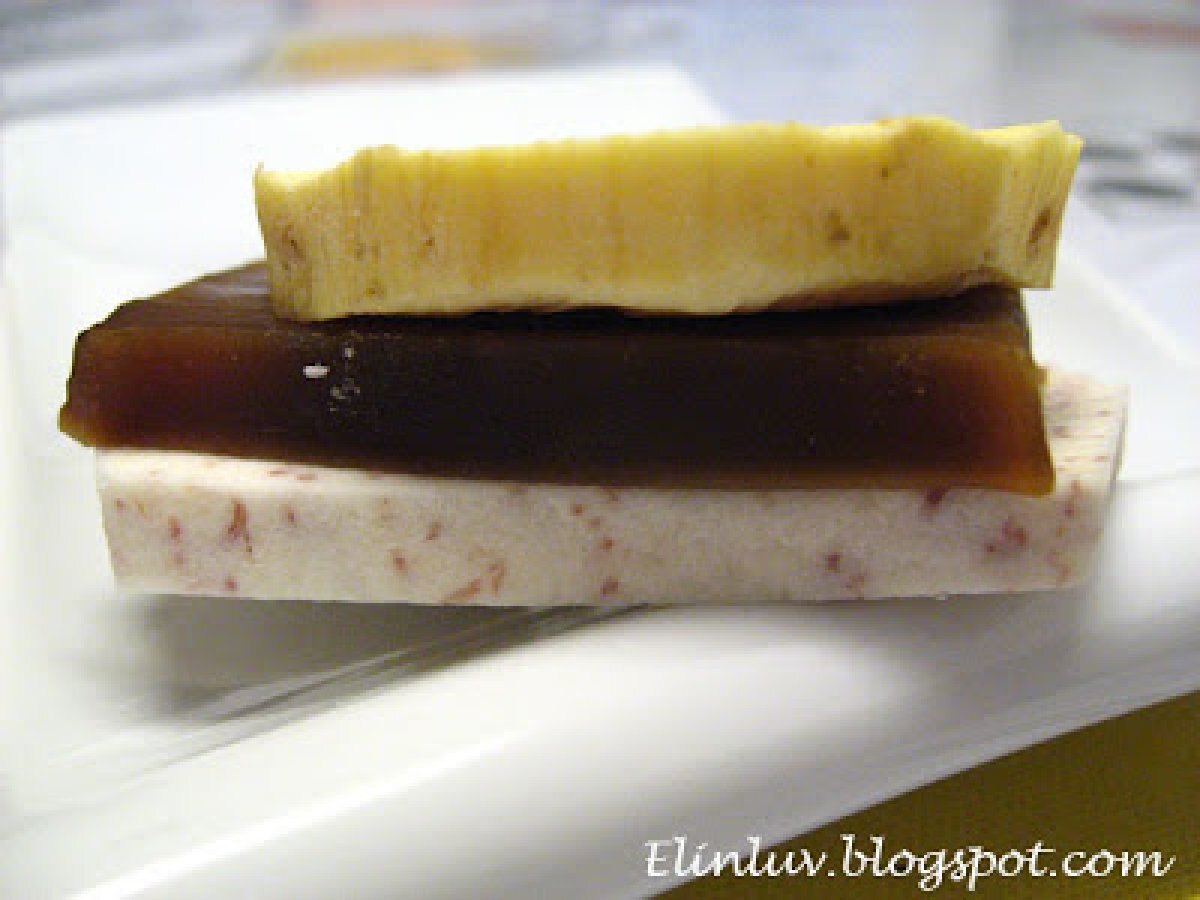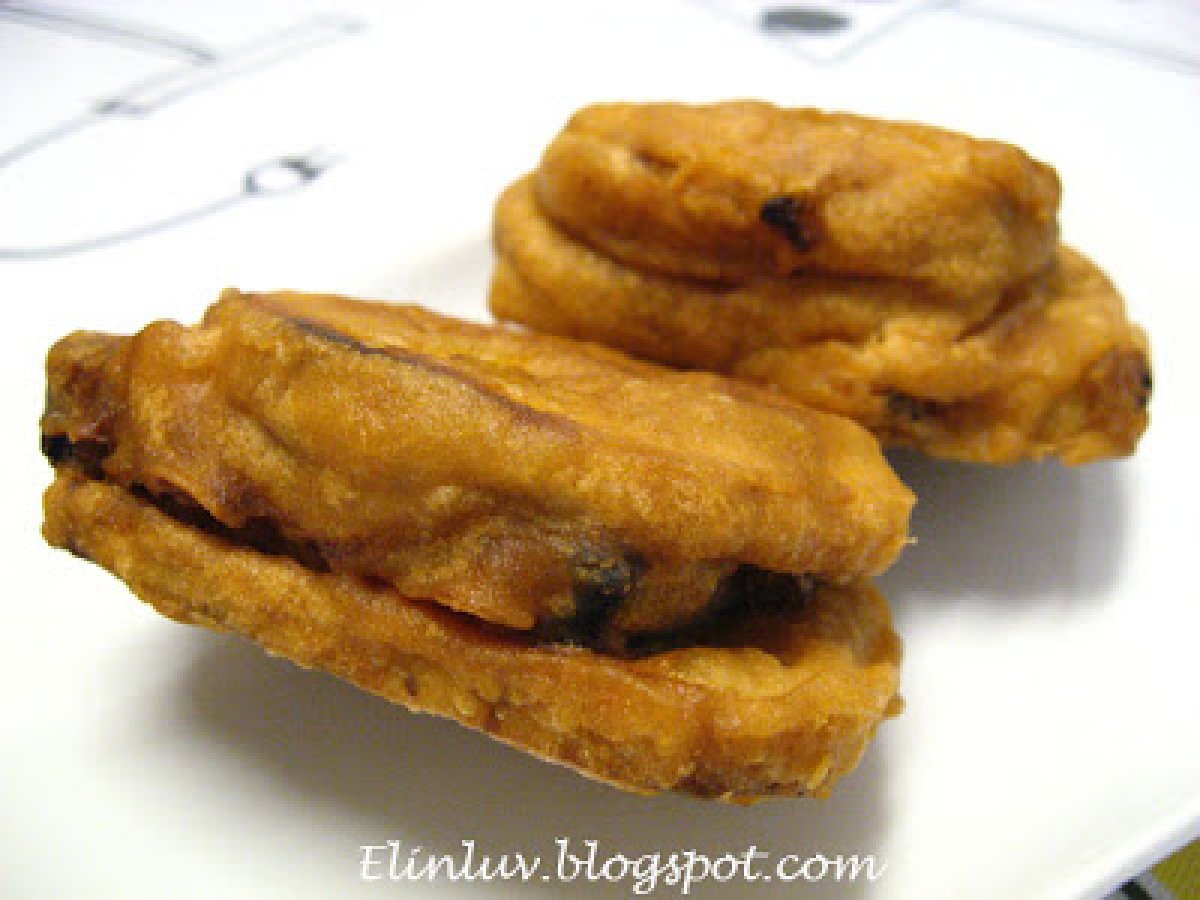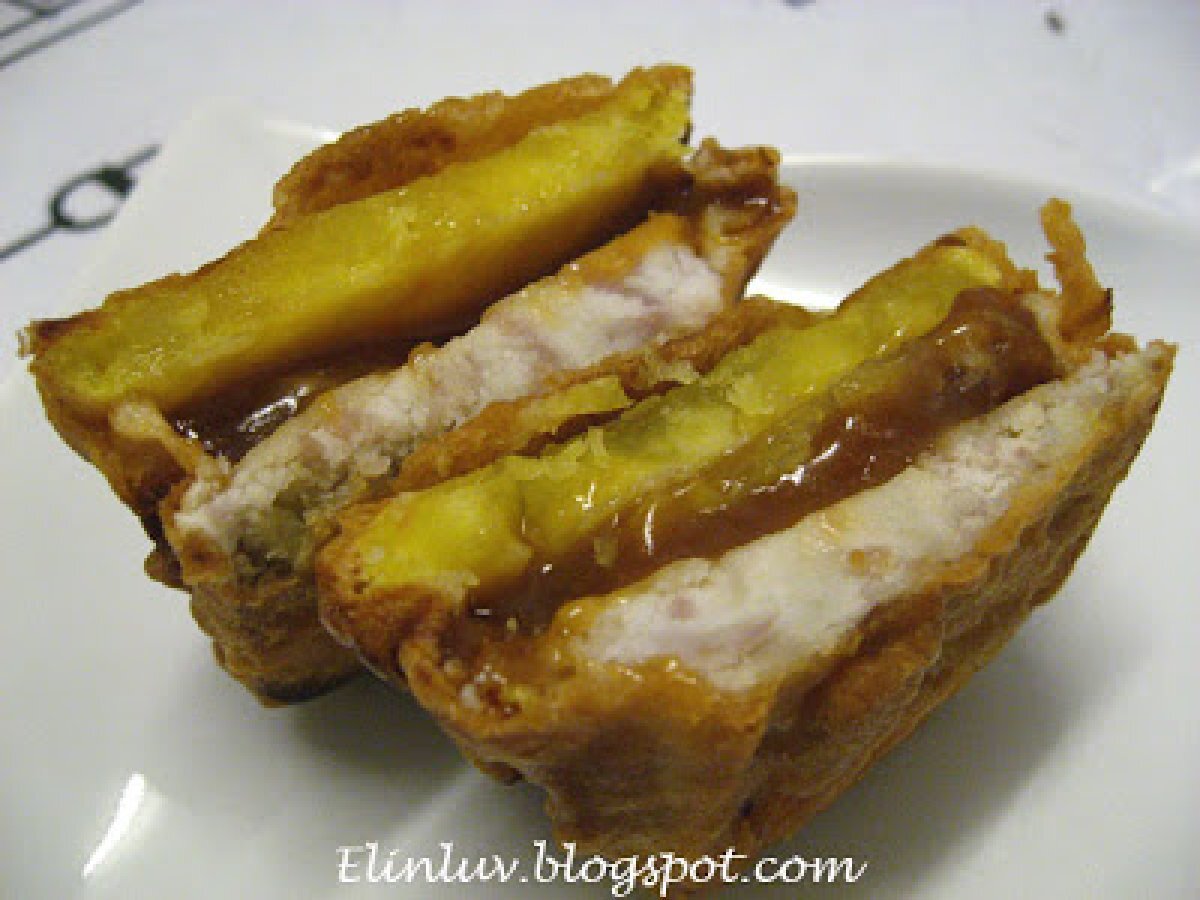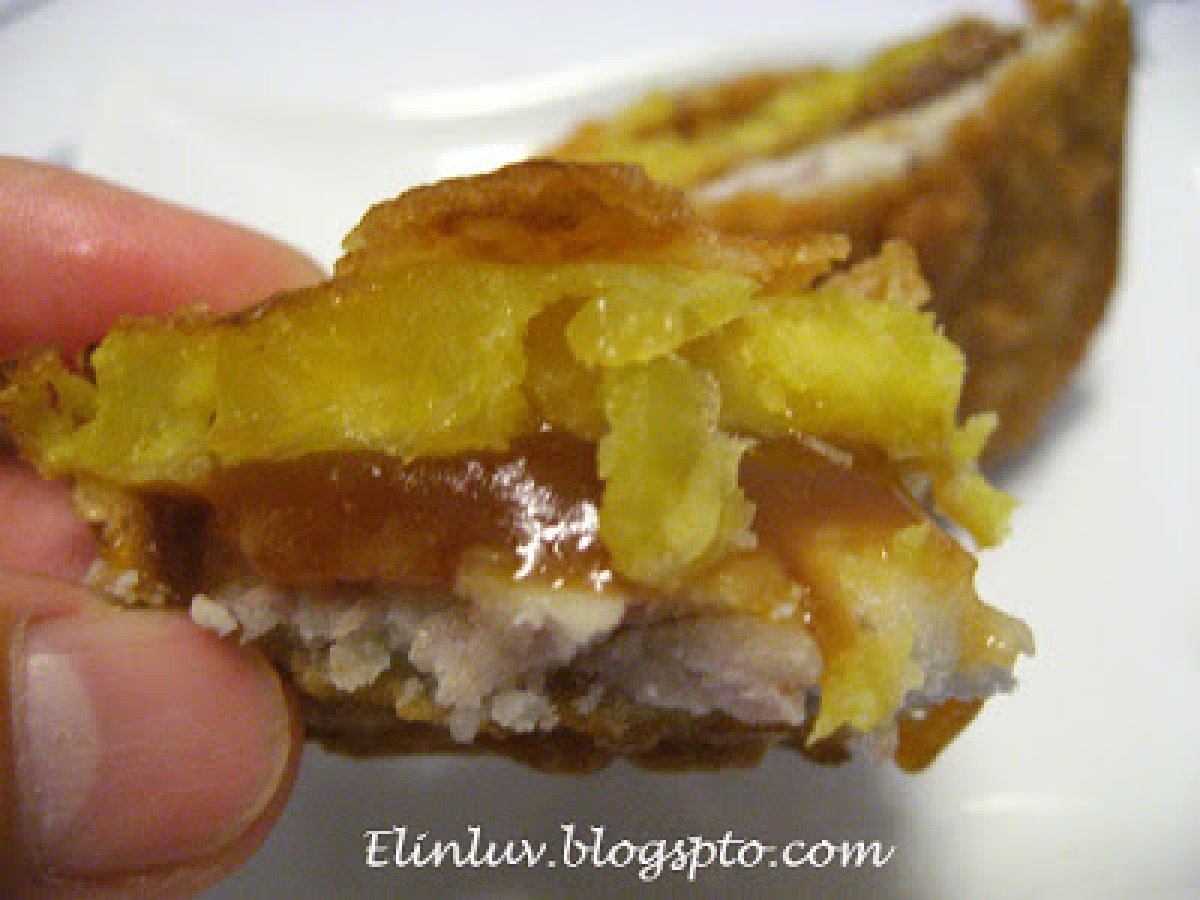 Questions:
You may like
Recipes
Related articles