Apricot crumble, the super comforting melting and crunchy dessert
Apricot crumble, the super comforting melting and crunchy dessert
We know the classic apple crumble that we love so much... This time we decided to combine this delicious crispy crumble dough with the sweetness of a summer seasonal fruit: Apricot! With only 5 ingredients, make a comforting dessert, which will be even better accompanied by a scoop of vanilla ice cream for the greediest! It's a super easy dessert to make, perfect for an activity with children :-)
Materials
1 gratin dish 8 inches diameter (20 cm)
Preparation
Wash and cut the apricots in half. Remove the core.

Sauté the apricots on the inside against the pan over low/medium heat for about ten minutes.

Mix the flour, almond meal and sugar. Add the cold butter cut into small pieces and crumble with your fingers.

Spread the apricots in the dish. Cover with the crumbs.

Bake for 35 to 45 min at 350°F (180°C).

There you are, your apricot crumble is ready!
You tried this recipe ?
Mention @petitchef_en and tag #petitchef
Cookware
Observations:
How long can I keep a crumble?
You can keep it refrigerated for 3 days. Put it in the oven for a few minutes if you want to keep the crunch.

Is the crumble eaten hot or cold?
Both of course! At Petitchef we prefer it hot and if you are greedy you can serve it hot with a scoop of vanilla ice cream.

Can I replace the apricots?
You can replace the apricots with the fruit of your choice, make sure that the chosen fruit can withstand the cooking. For example, we do not recommend making this recipe with strawberries.

Can I substitute almond meal?
You can replace almond meal with pistachio powder. This nut goes very well with apricot. All you have to do is mix pistachios until you get a fine powder.

Do you have to brown the apricots beforehand?
No, this step is not mandatory!

Can we add aromatics?
You can sauté the apricots with a little rosemary if you like. Remove the rosemary before putting the apricots in the dish if you want to lightly flavor your crumble.
Photos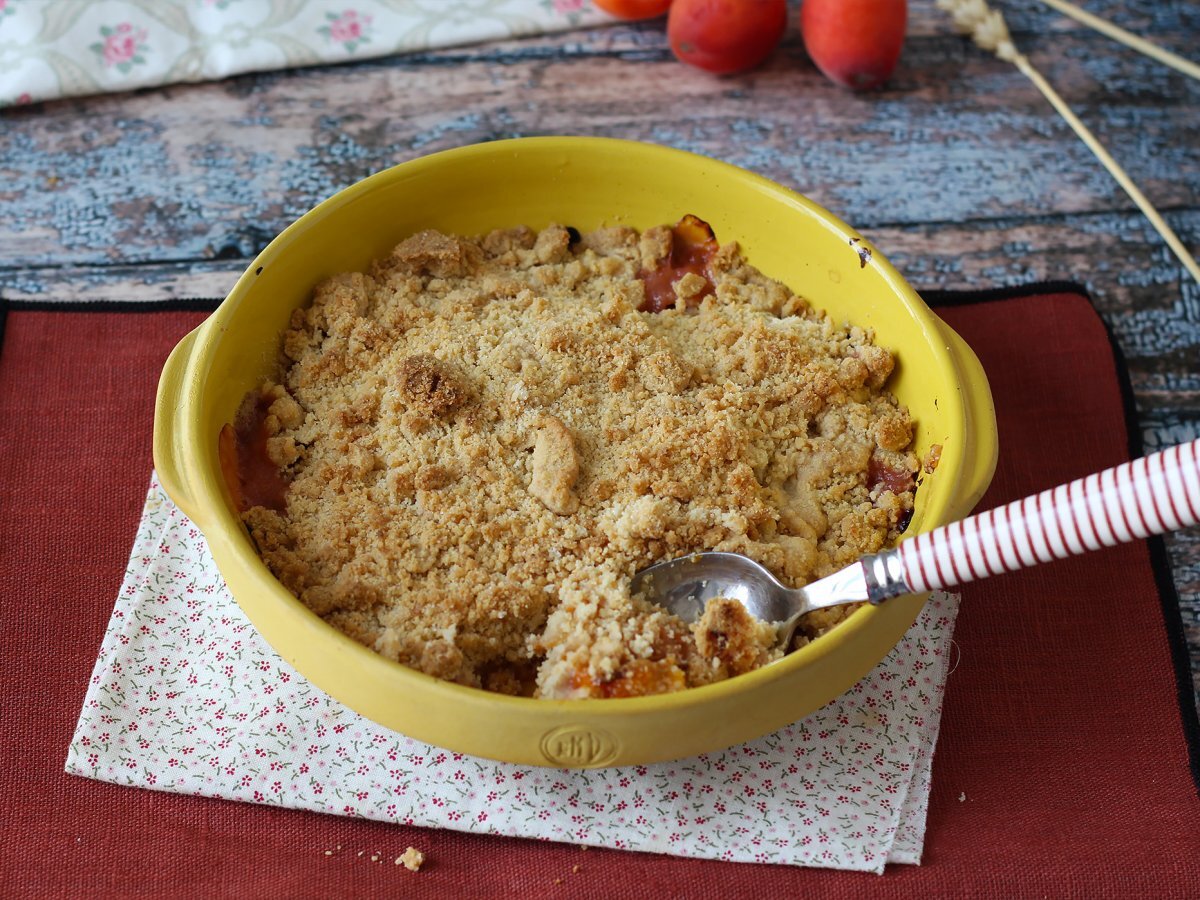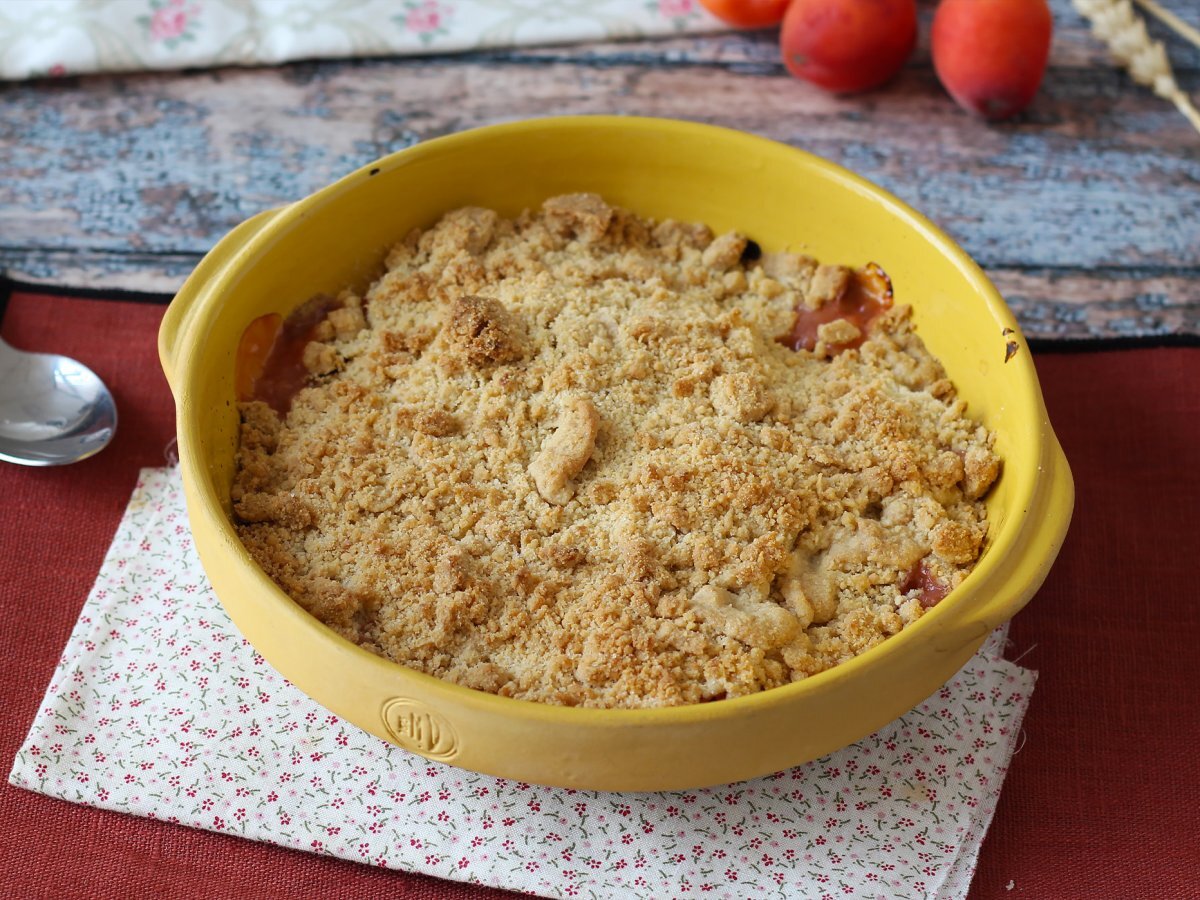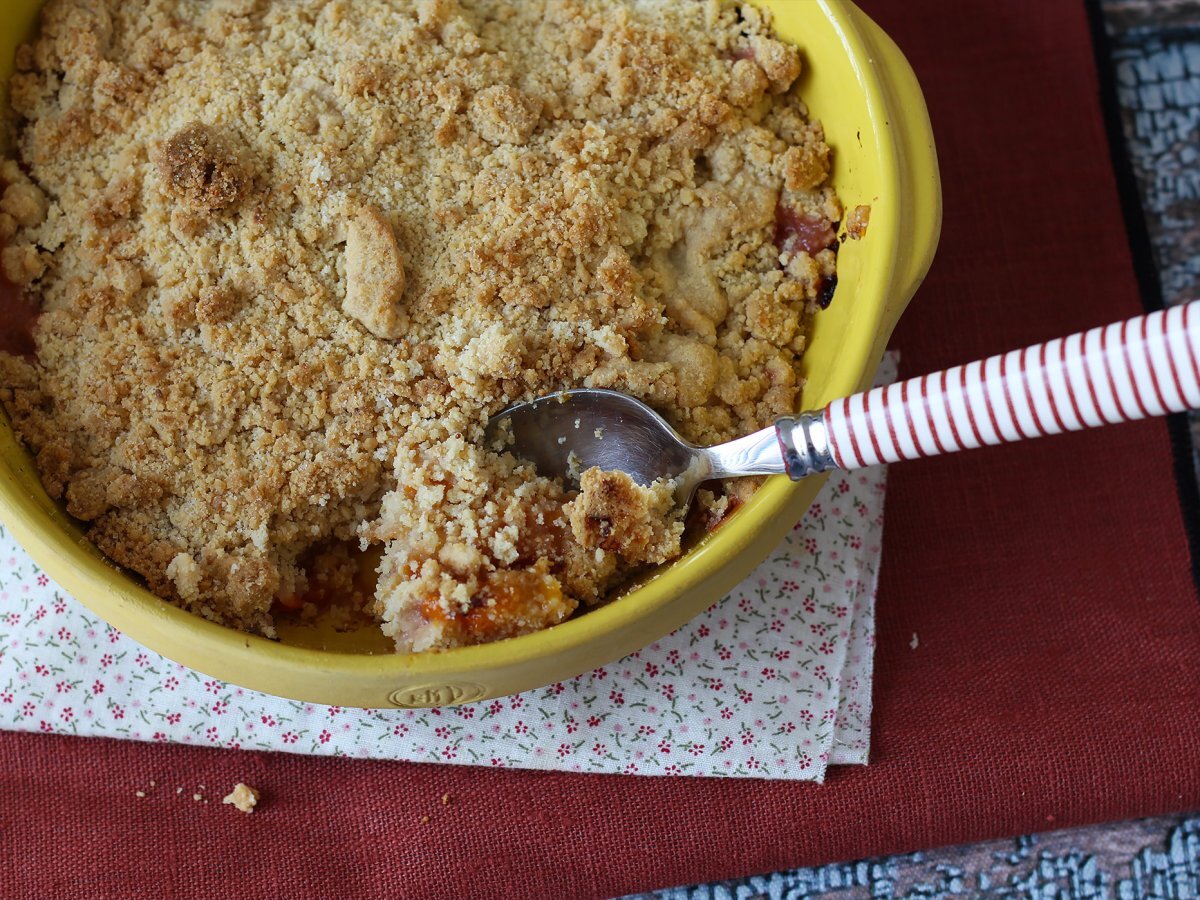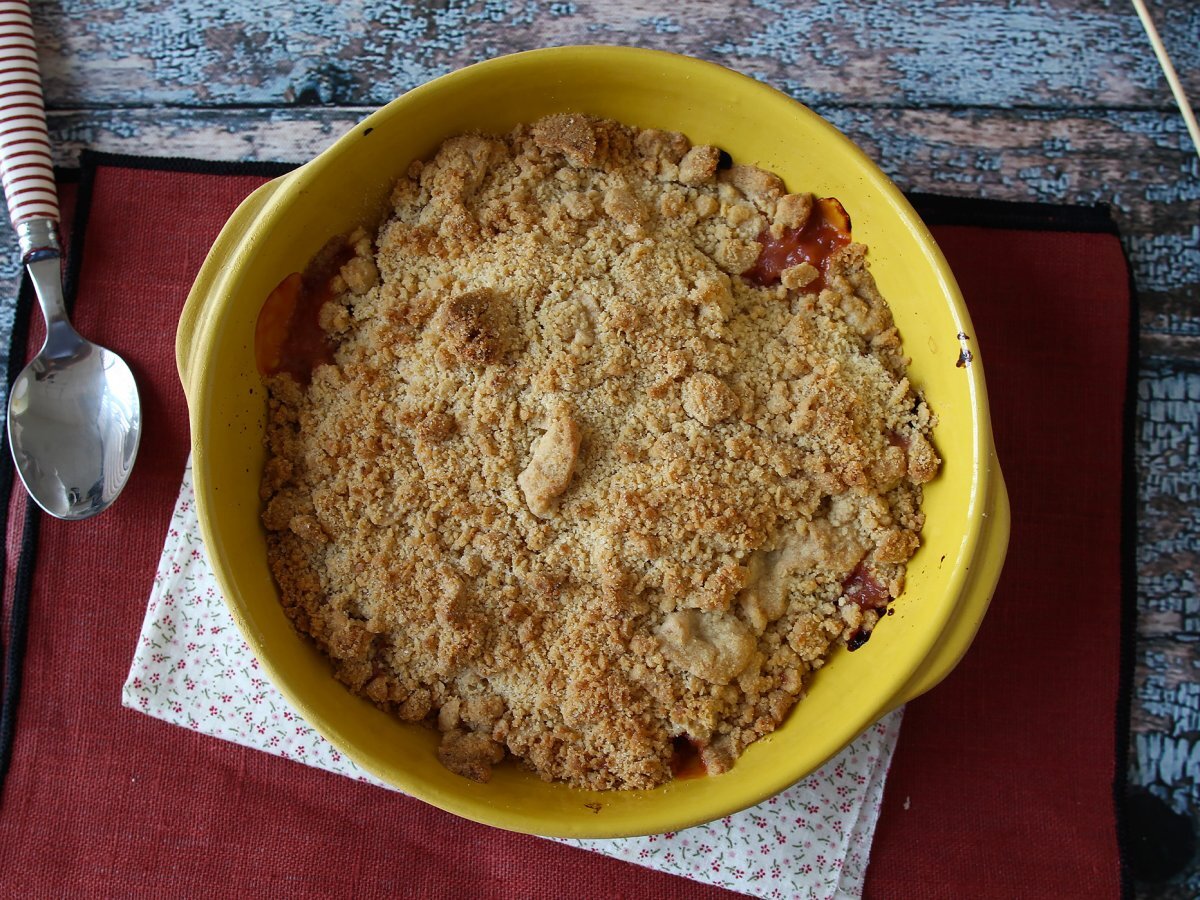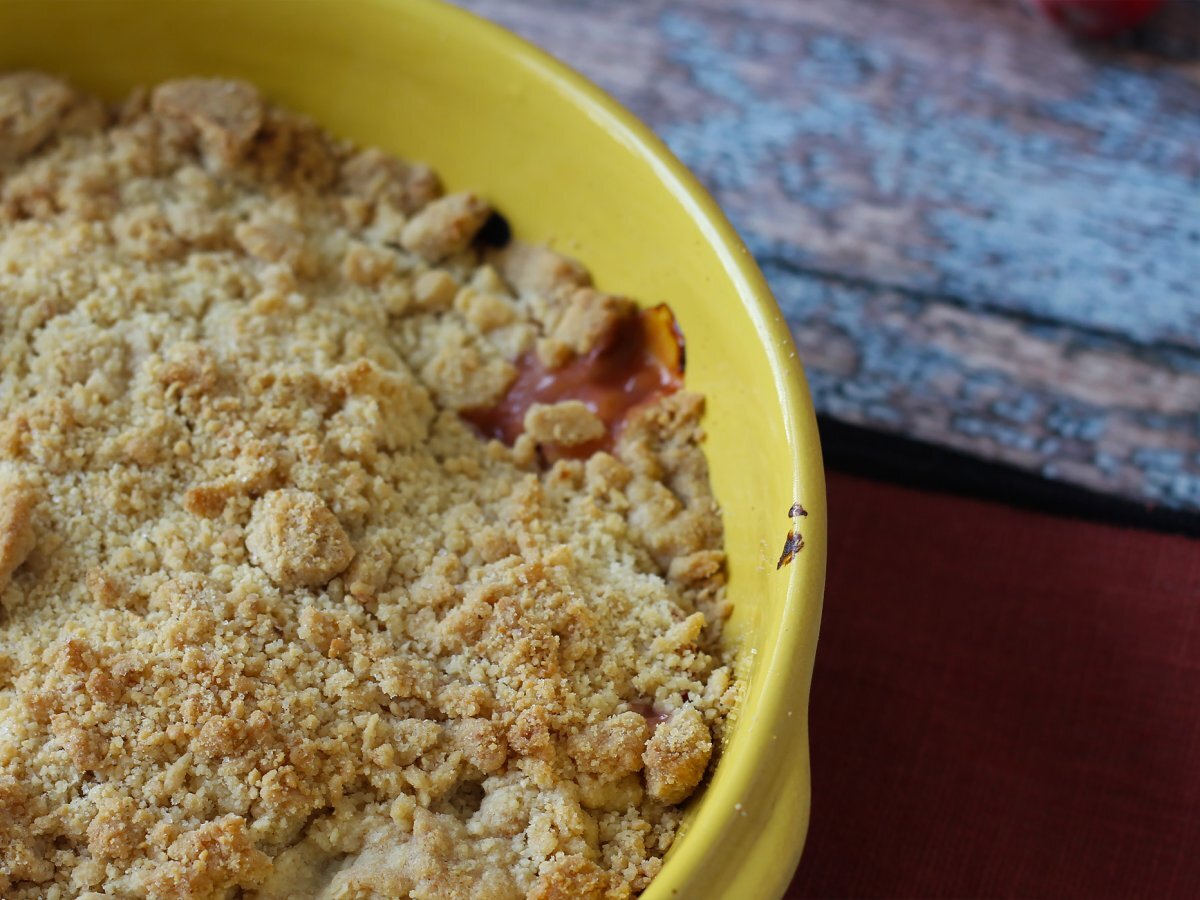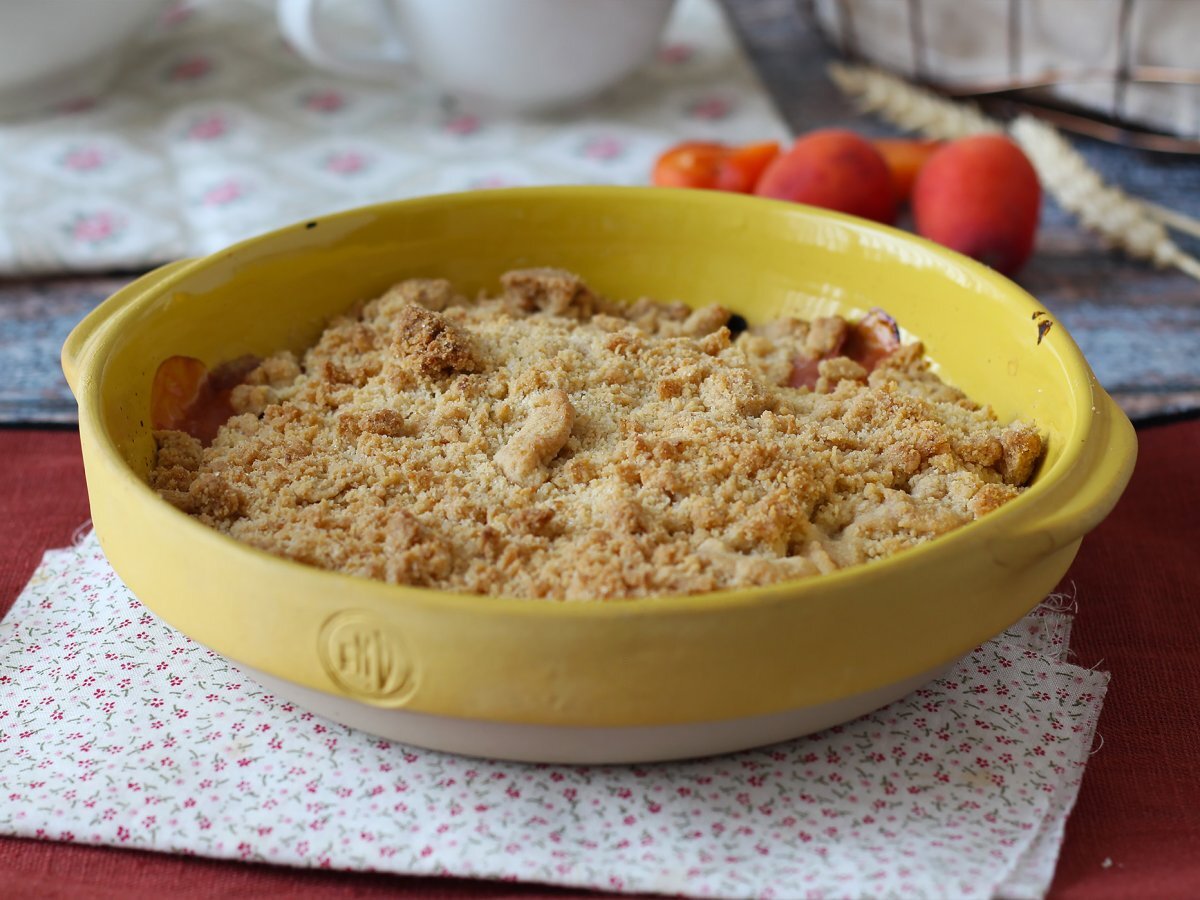 Questions:
You may like
Recipes
Related articles
<! -- HB slmads - AD akcelo-->