Mirabelle plum cake with almonds
Mirabelle plum cake with almonds
Smalls, smooth-textured flesh, sweet, full of flavour and they are perfect for makin dessert pies … Do you know what are we talking about? Yes! We are talking about Mirabelle, the "golden fruit". Have a look at our step by step recipe to make this delicious cake.
Ingredients
Materials
20x20 cm silicon mold
---
Preparation
Top layer cake : Combine softened butter and sugar. Spread the mix at the bottom of your mold and allow this to bake, in a pre-heat oven, for 10 minutes at 350F (180°C).

Pull the mold out of the oven and sprinkle with almond flakes. Wash, dry, halve and remove the seeds from the plums. Add the chopped fruit to the mold and arrange in a single layer on top of the almond and butter sugar mixture. Set aside.

Dough : With the help of a hand mixer, cream the softened butter and sugar together until creamy. Add the eggs and mix until smooth.

Add the almond powder, the baking powder, the vanilla extract and the milk. Whisk until everything is well mixed. Now, add the flour. It will be better if you add 1/3 and mix, add another third of the flour and mix again. Finally add the last third of the flour and mix until completly smooth.

As we are using fresh fruit, be sure the plums are washed. Next, halved them and remove the seeds. Pour the mix on top of the plums in the mold.

Bake in the centre of the oven (pre heat to 350ºF / 180ºC) for 30 minutes or until the top of the cake is golden and springy (when a toothpick inserted into the center comes out clean).

Remove the cake from the baking sheet and server at room temperature.

If you prefer, you can bake it during 5 mins more on the grill for getting some golden brown almonds on top.

That´s it !
Photos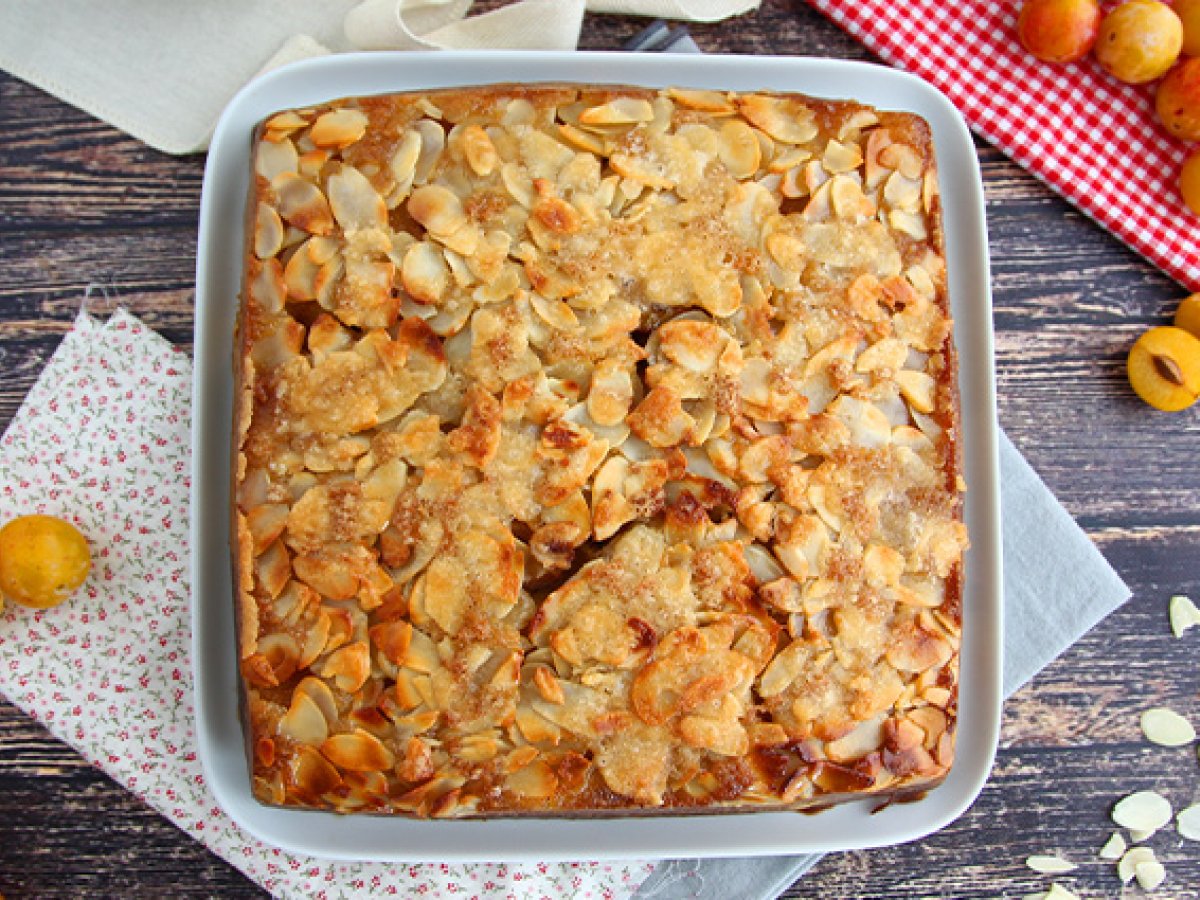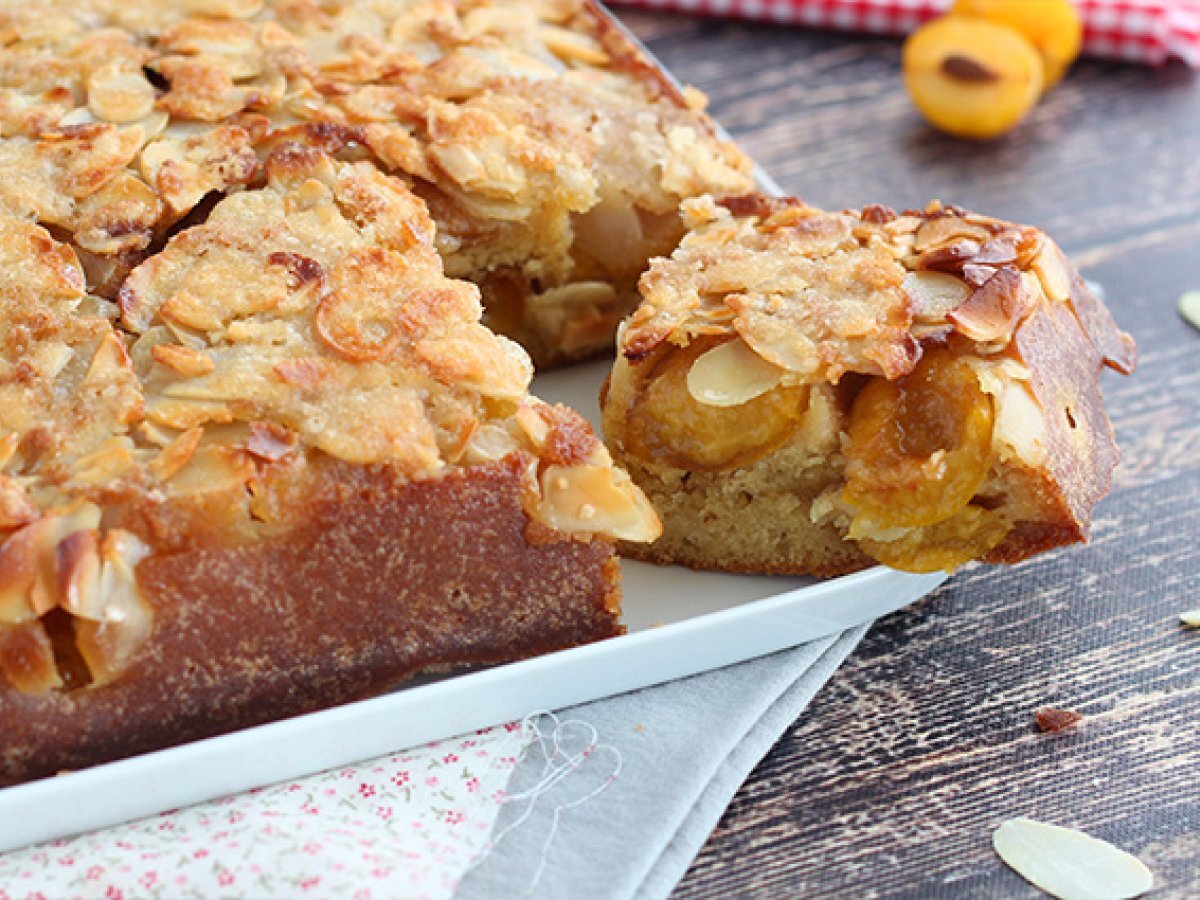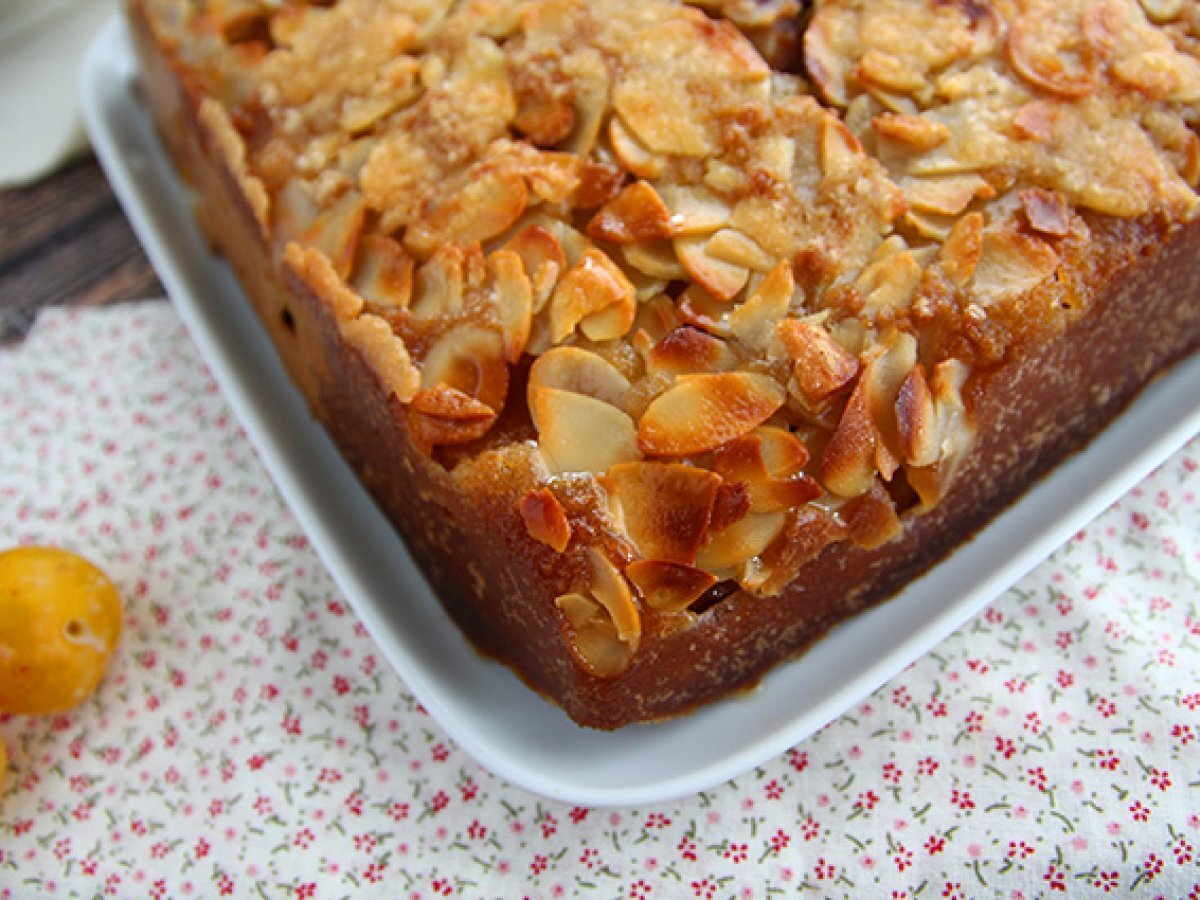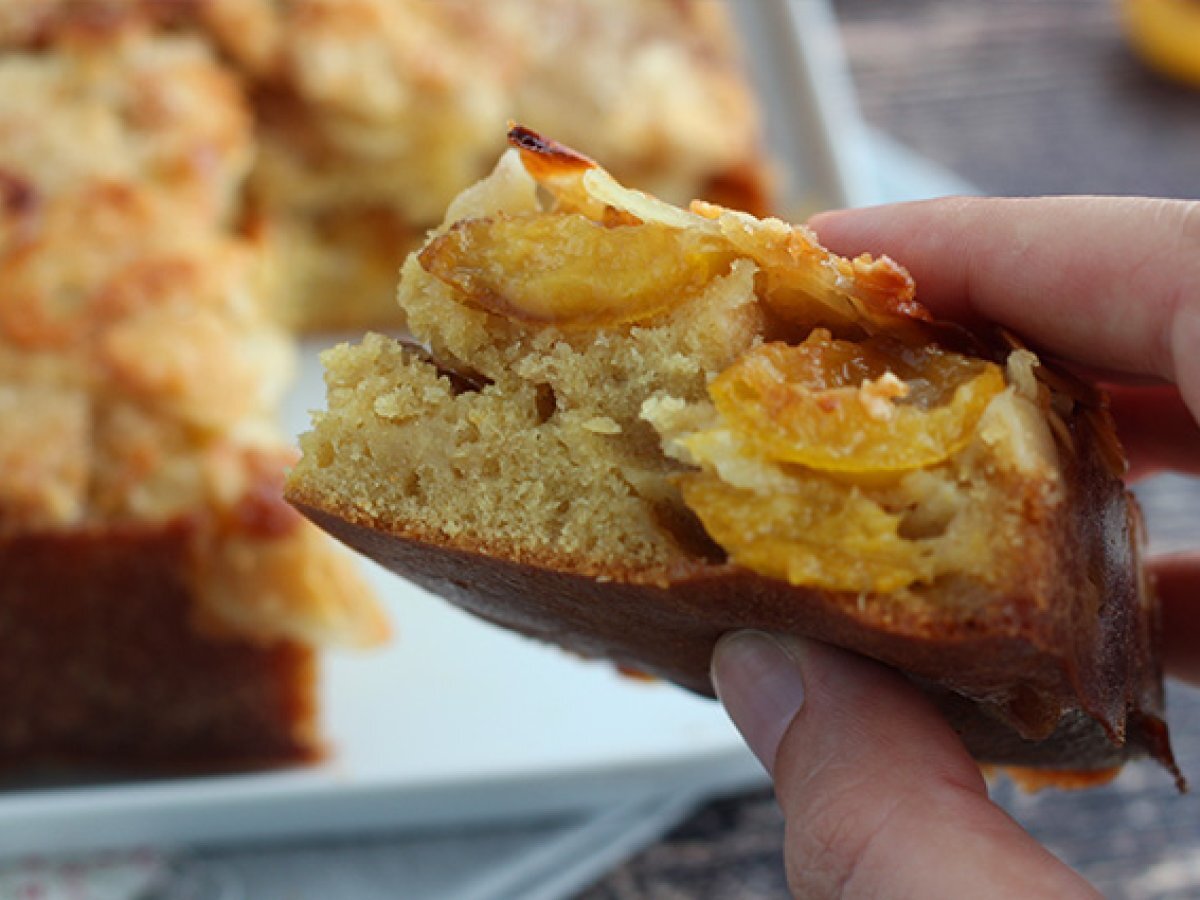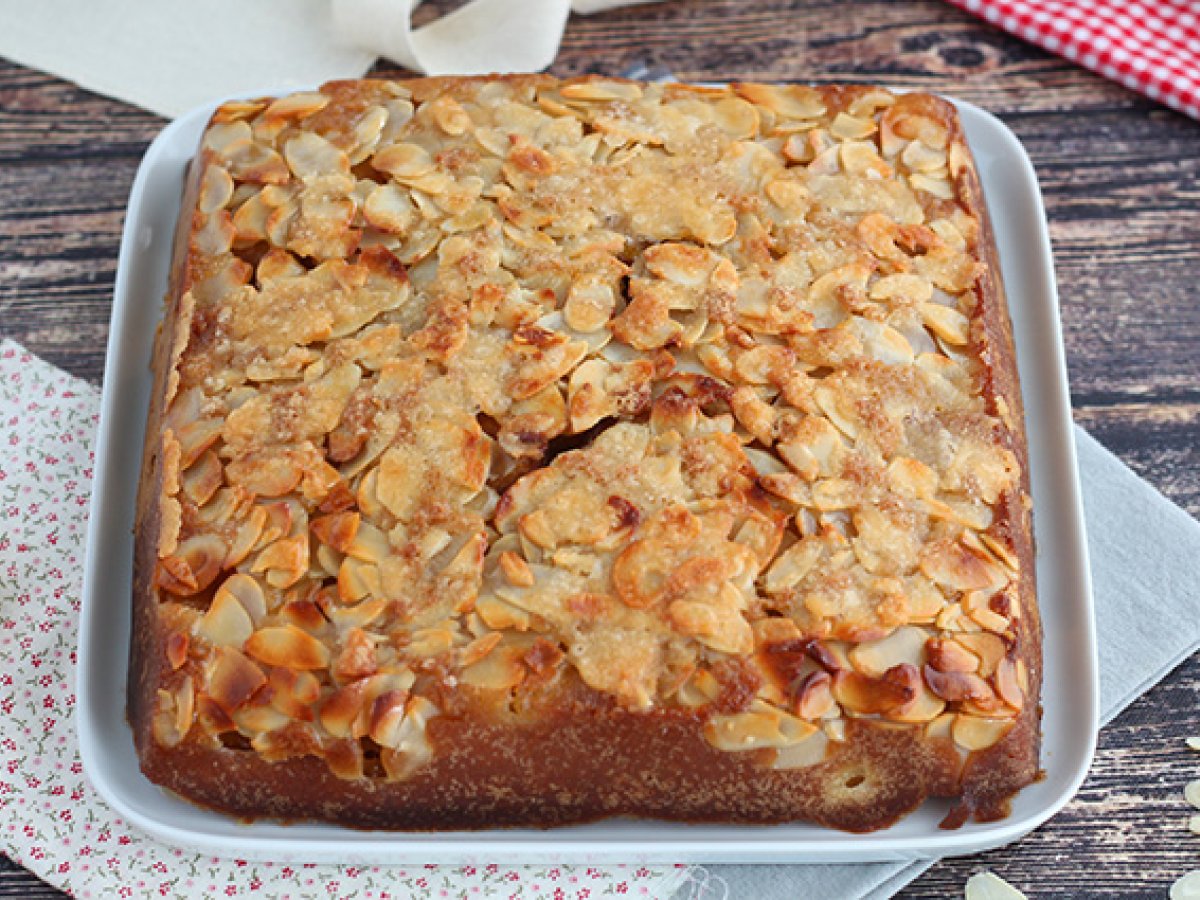 Questions:
Related recipes
Recipes