Tres leches cheesecake
Tres leches cheesecake
Preparation
Tres Leches Cake:
Grease and flour a 9 inch spring-form pan. Preheat your oven to 350 degrees. In a medium bowl stir together the flour and baking powder with a whisk. In a mixing bowl beat the butter and sugar until light and fluffy. Add the egg and vanilla. Add 1/3 of the flour mixture and 1/4 cup of milk. Add another 1/3 of the flour mixture and the rest of the milk (1/4 cup). Finish with the last of the flour mixture. Make sure you're periodically scraping down the sides of the bowl and mixing gently; you do not want to over-mix the flour. Pour the batter into the prepared pan and bake for 30-40 minutes. While the cake is baking combine the 1 cup milk, evaporated milk, and sweetened condensed milk in a saucepan and heat till hot and steaming, but not boiling.

When the cake is done, cool it in the pan for 10 minutes. Turn it out on a wire rack and sprinkle it with the lime zest, poke holes all over the cake with a toothpick. Slowly pour the milk mixture over the cake, giving it time to soak in before you pour more. Let the cake stand for an hour. Then let it sit in the fridge for an hour.
Cheesecake:
Line your freshly clean 9 inch spring-form pan with parchment paper. Preheat your oven to 325 degrees. Beat the cream cheese in a mixer until light and fluffy. Slowly add the sugar and beat well. Add the vanilla and sour cream. Add the eggs, one at time, beating well after each addition. Pour the cheesecake batter into the prepared pan and bake for 50-55 minutes, until set. The cheesecake will puff up really high while it's baking, but then it will shrink back down while it's cooling. Let the cheesecake cool for 1 hour and then put it in the refrigerator for one hour.n To assemble the cake: Put the tres leches cake on a cake plate. Line the top of the cake with sliced strawberries. Then put the cheesecake on top of the strawberries. Frost the cake with fresh whipped cream (beat heavy cream with a little powdered sugar) and decorate with sliced strawberries or whatever you want. Keep refrigerated. Serves how every many you want and has a billion calories.
Photos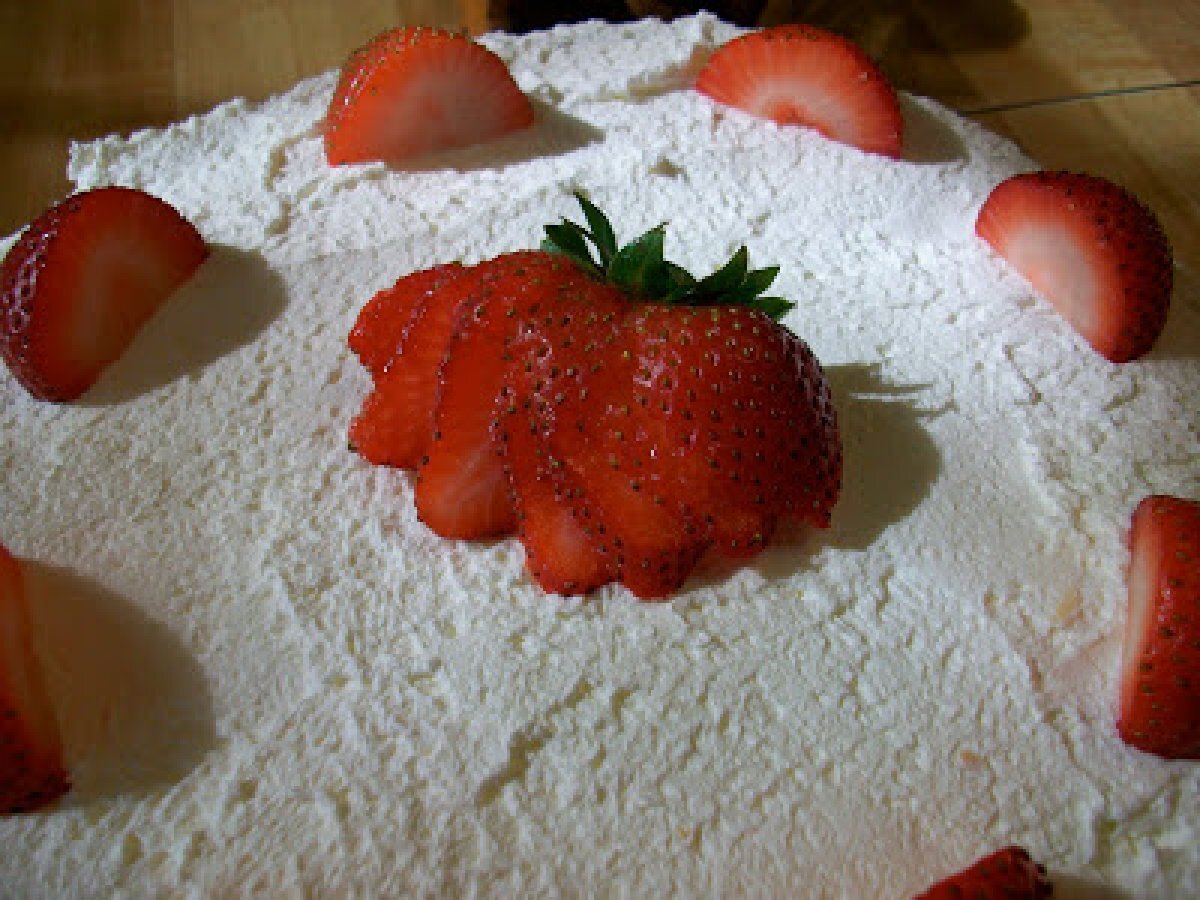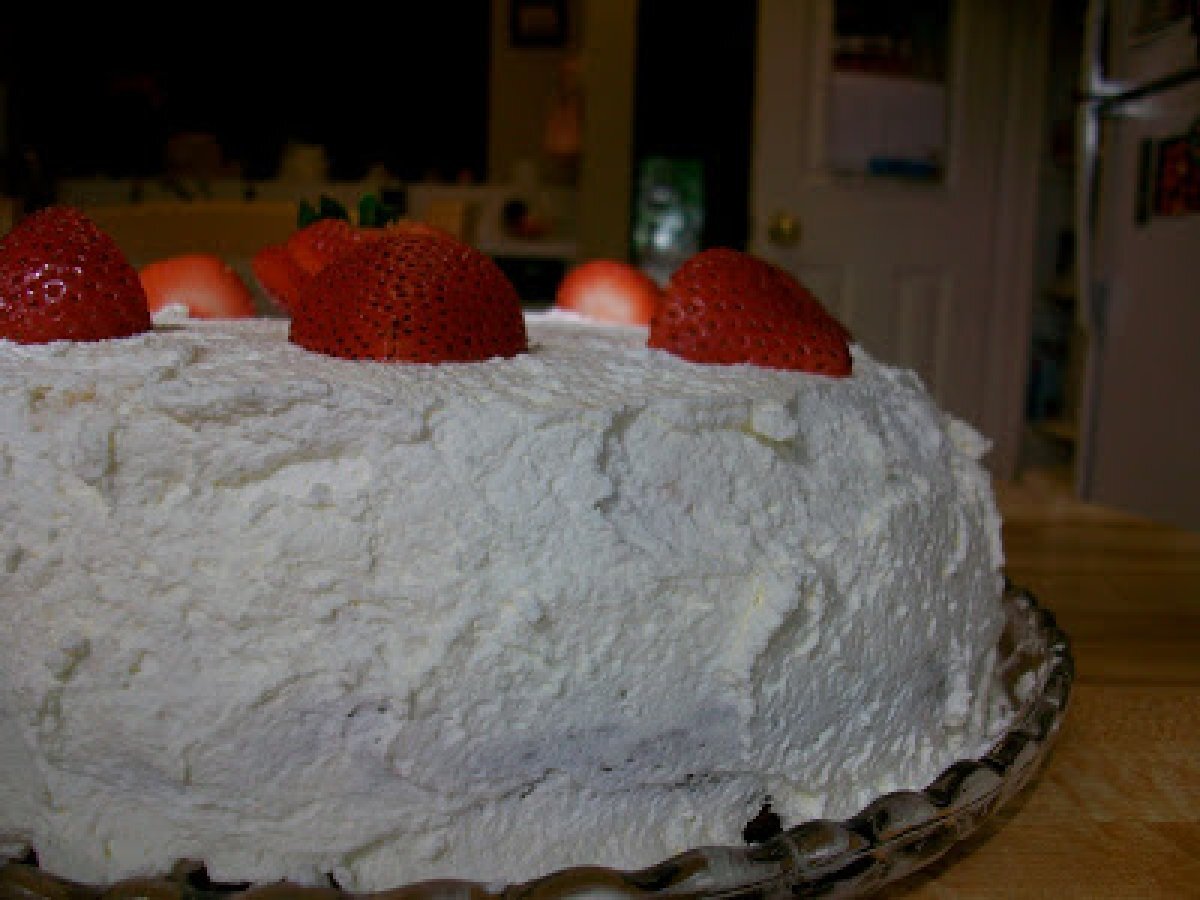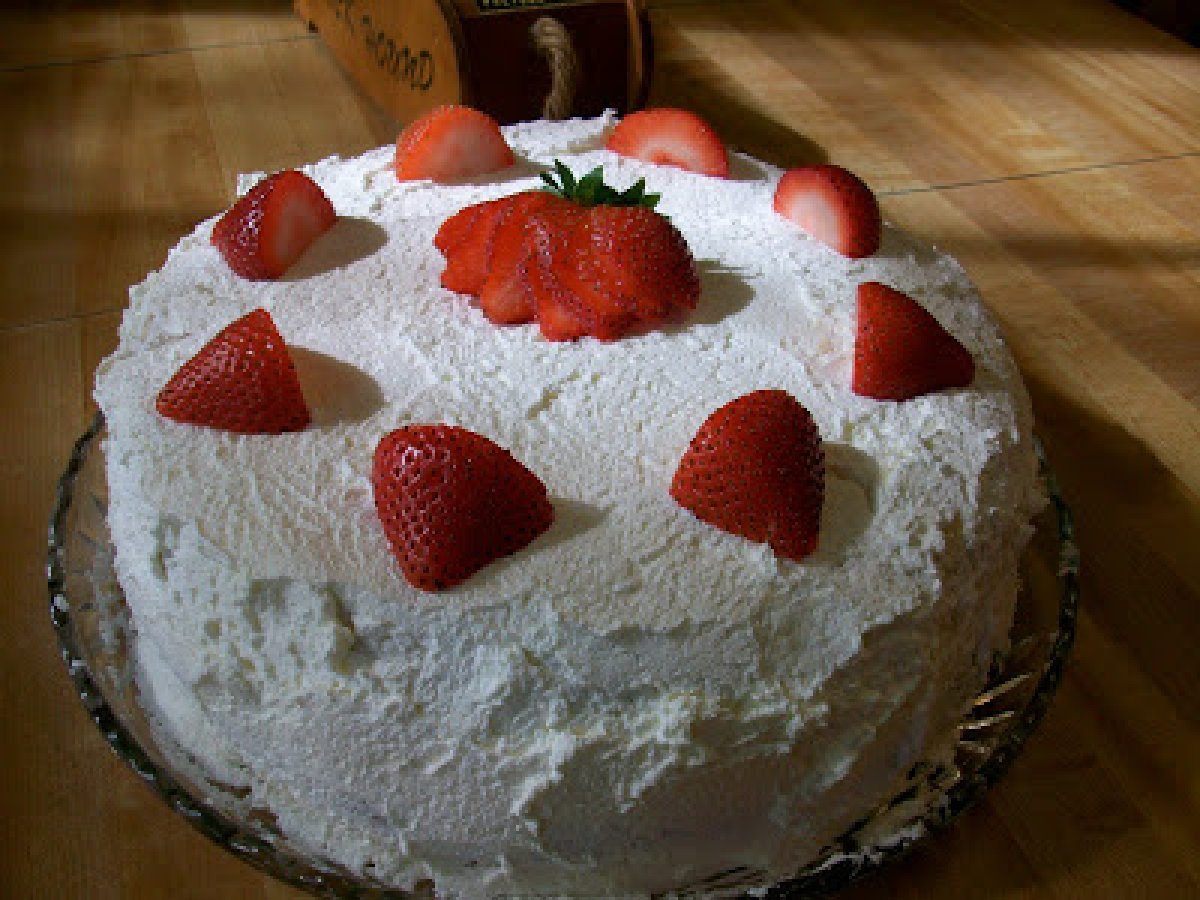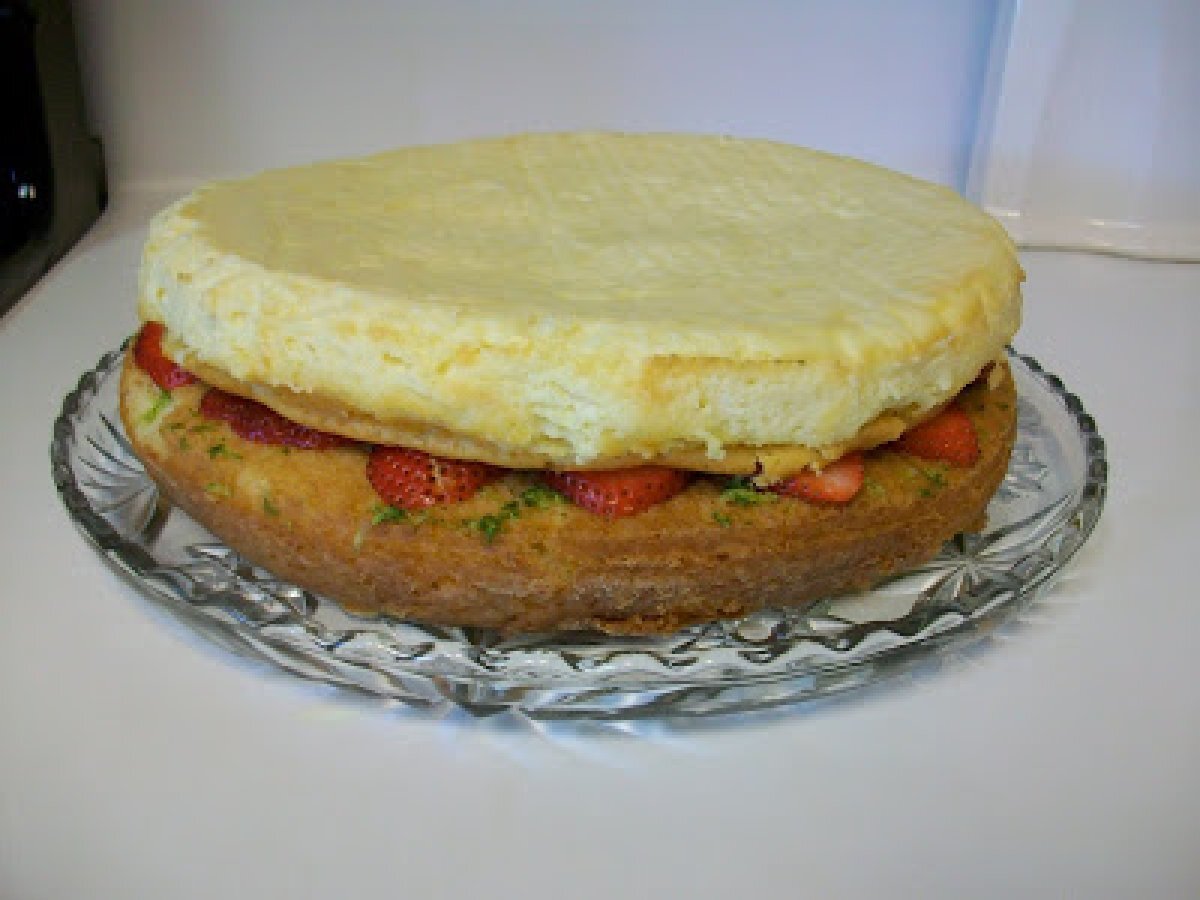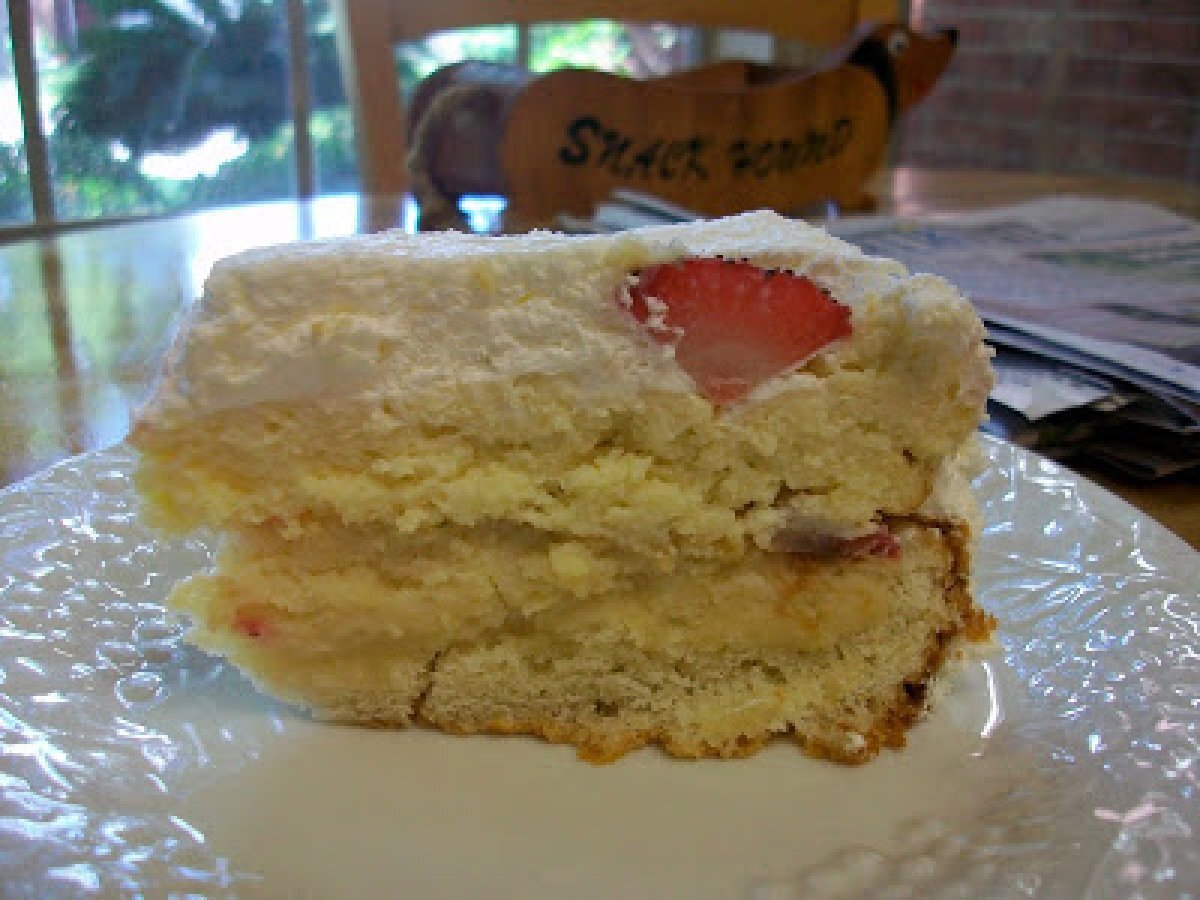 Questions:
You may like
Recipes