Baked mochiko chicken bento box
Preparation
Cut chicken into bite-size pieces. In a small bowl combine shoyu, mirin, garlic and ginger and chicken.
Add sesame seeds if desired. Marinate in the refrigerator at least 1 hour but best if 3 – 4 hours.
In a medium bowl, sift together mochiko flour, cornstarch and salt then mix well. Set aside.
While the pan and oil is heating up. Dredge the drained chicken in the mochiko mixture and set aside. Really give it a good coating.
Lower the heat to 350 degrees F and cook for about 10 minutes. After 10 minutes, check one of the pieces for browning on the bottom.
If it's brown, then turn them over and cook for another 10 to fifteen minutes until that side is browned! Remove from oven, blot excess oil, cool completely before packing into your bento box.
Photos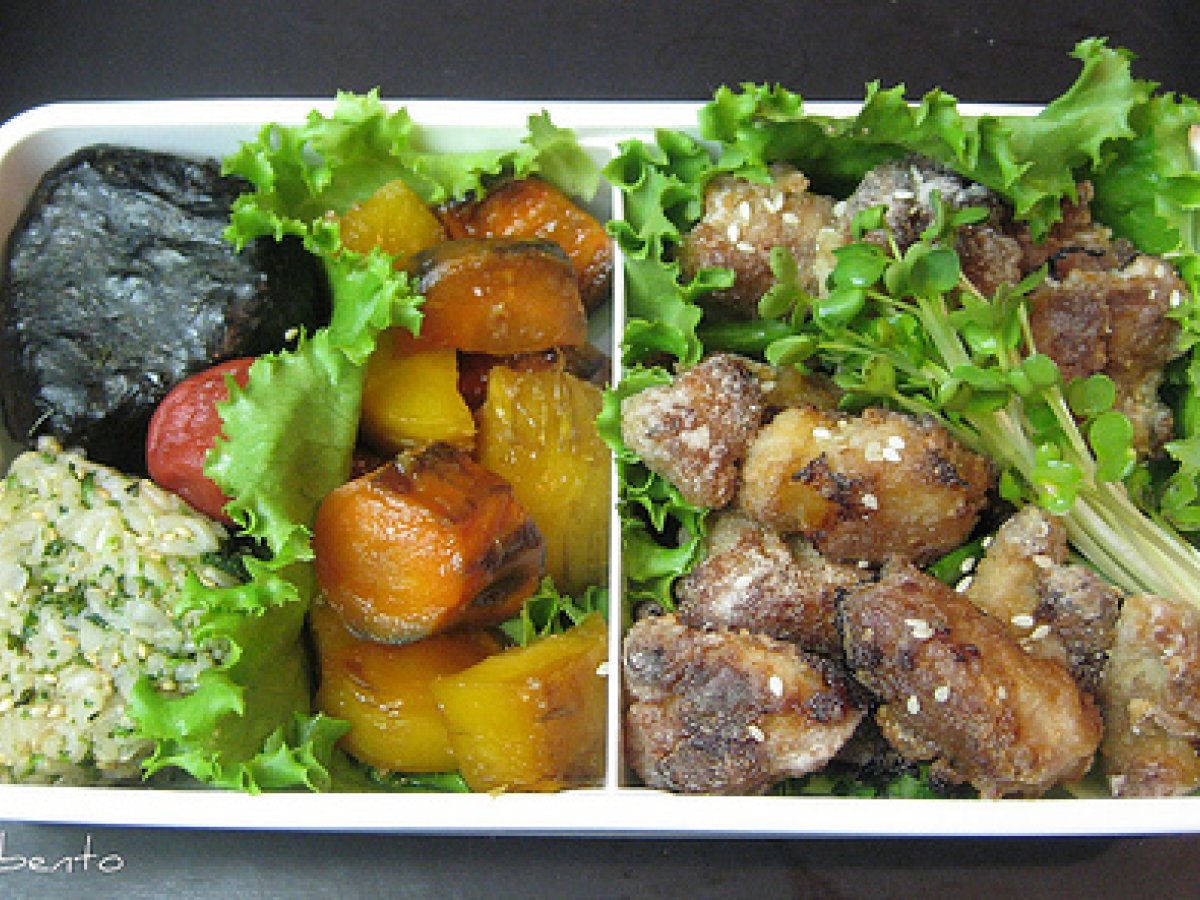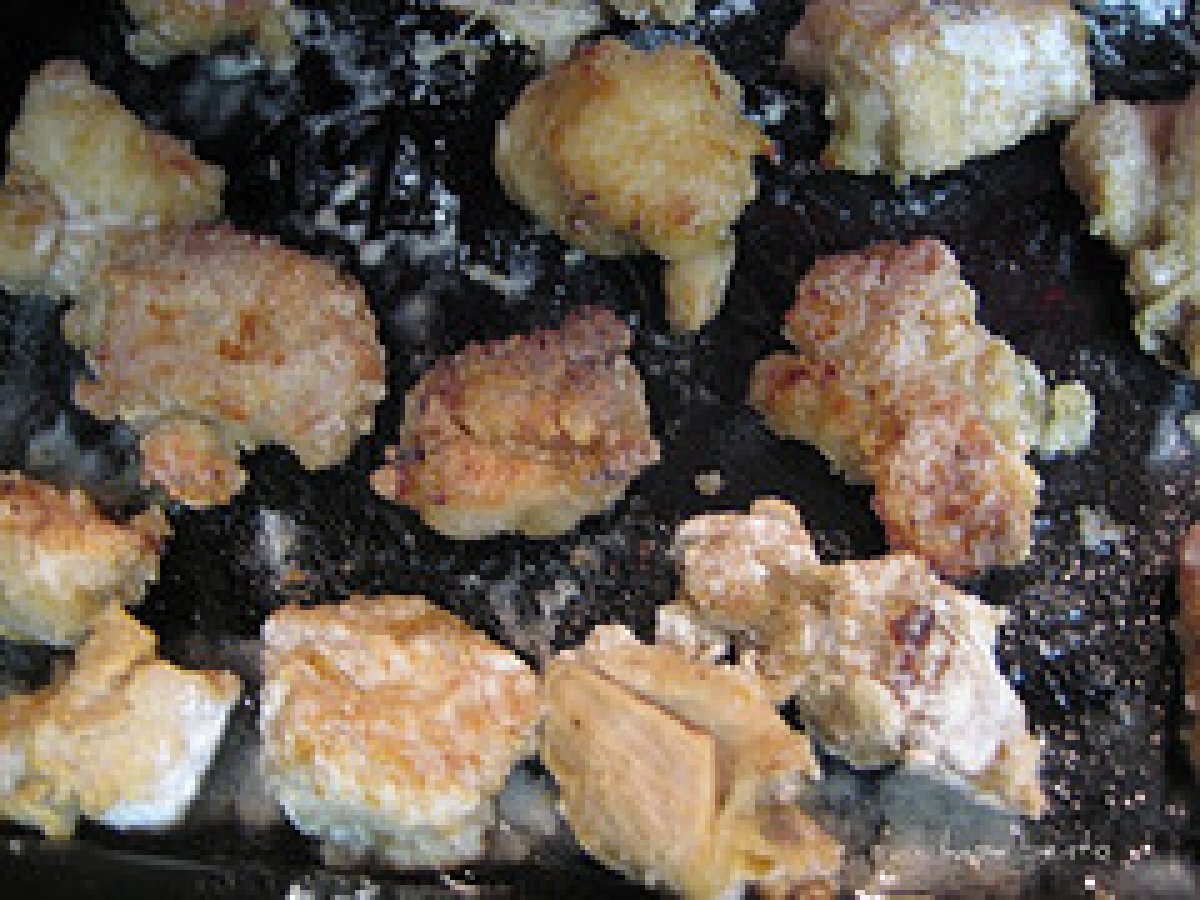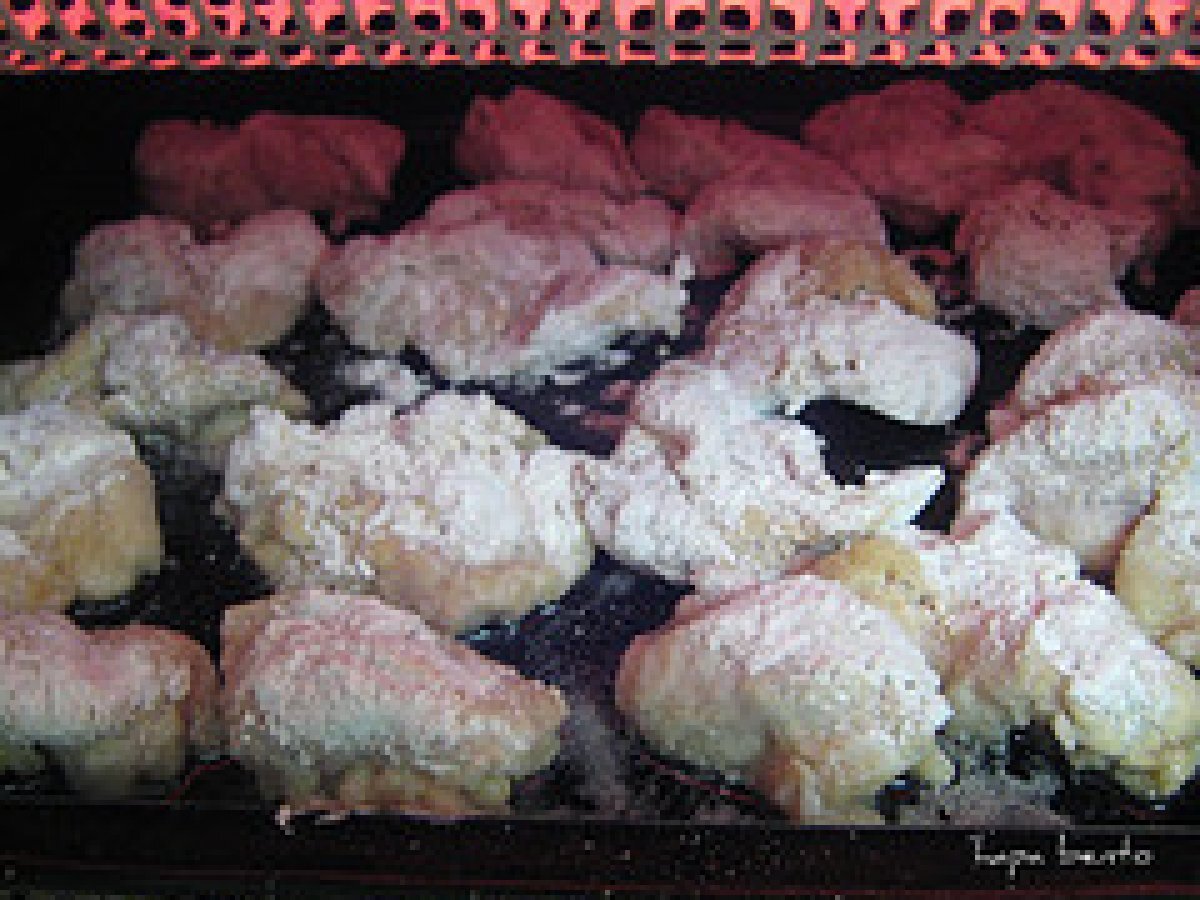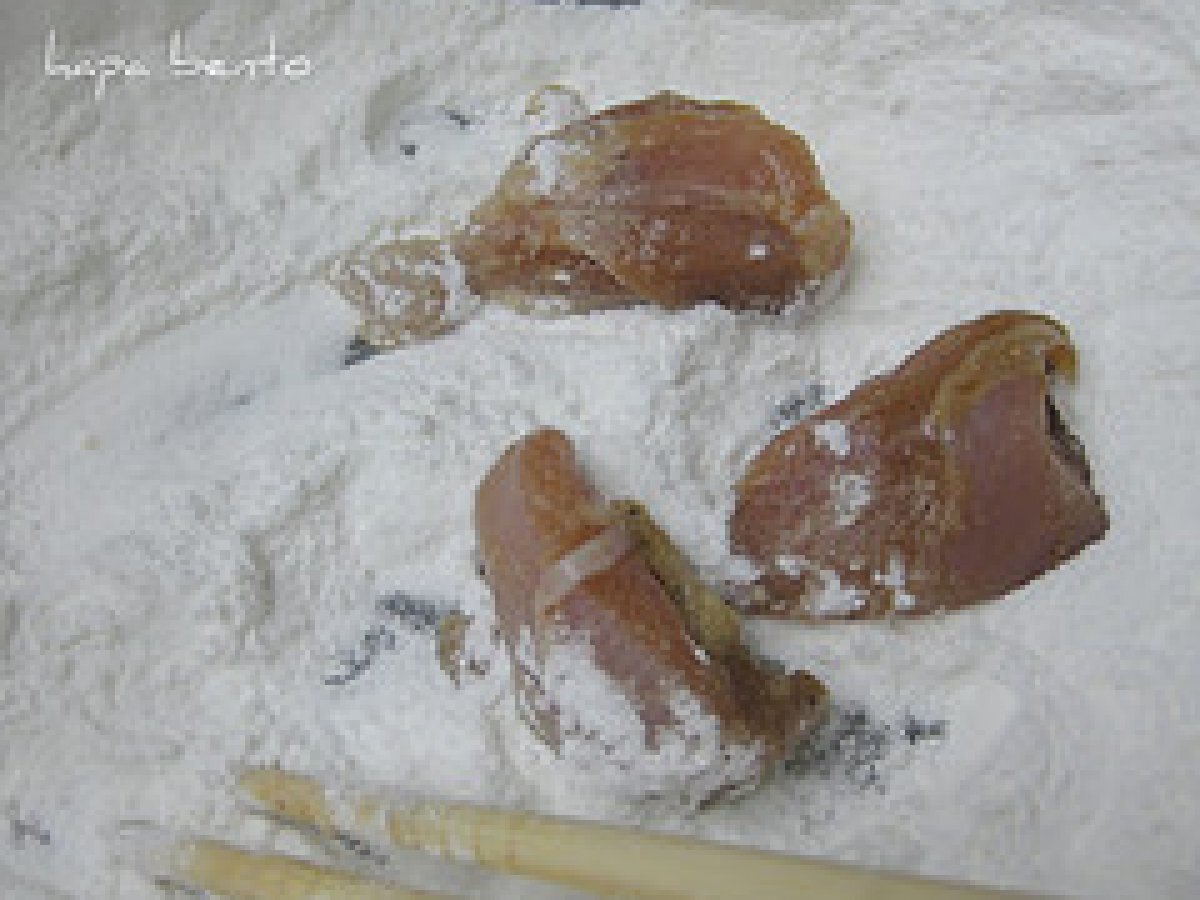 You may like
Recipes