Cheese and ham cake
Cheese and ham cake
A so simple and so delicious savoury cake, would you like it?
Ingredients
---
3 oz delicatessen
---
---
---
---
1 cup flour
---
2 tsp baking powder
---
1/4 cup oil
---
salt and pepper
Preparation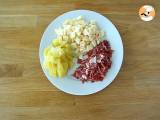 Step 1
Cut the cheese, the delicatessen and the potato into little pieces.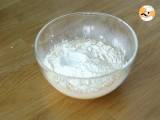 Step 2
Combine the eggs and the milk. Add the flour, the baking powder, salt and pepper. Mix well.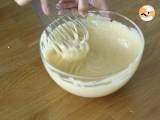 Step 3
Then, add the oil, and the cheese, potato and delicatessen.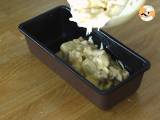 Step 4
Pour this batter into a grease cake mold.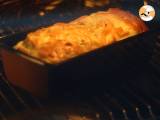 Step 5
Bake 45 min at 350°F (180°C).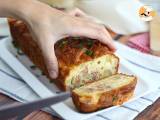 Step 6
There you are, your cheese and ham cake is ready!
---
---
Related recipes
Recipes
Related articles
Quintessentially British traditional and tasty fish and chips