Fish fillet in wine sauce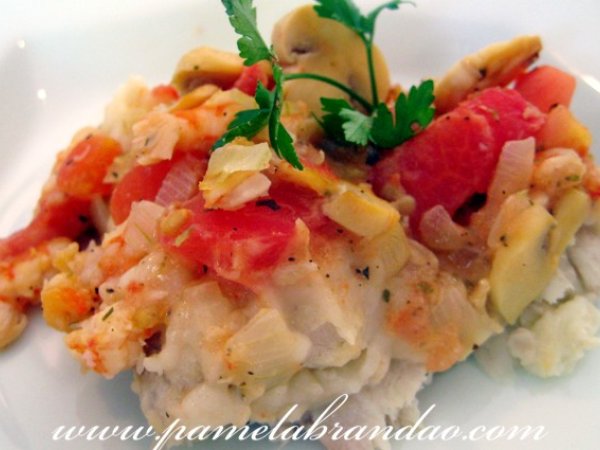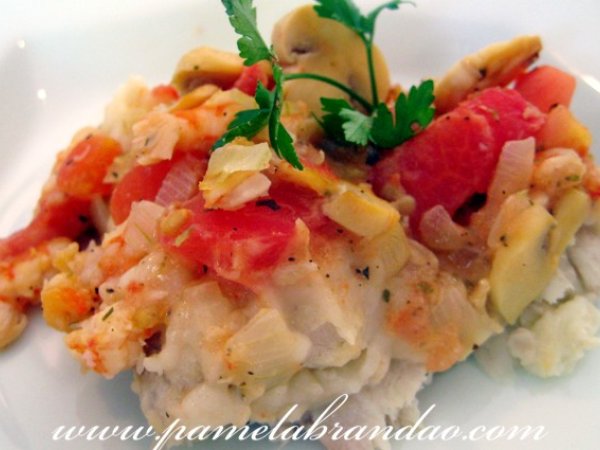 Preparation
Preheat oven 200° C.
Squeeze fresh juice from 2 lemon on the fillets, sprinkle with salt and pepper. Lay the fillet in the flour, gently pressing on the fish to make the mixture adhere. Flip the fillet over, and repeat the process on the second side. Place the fillets on the baking pan.
Sauce:
In a saucepan over medium heat, heat the butter with a tbsp of oil and sauté the onions until translucent.
Add the mushrooms, the wine, tomatoes, shrimp, oregano and season with salt and pepper.
If you like you can add juice from 1/2 lemon.
Add the flour and heat until the mixture thickens.
Spread the sauce over the fishes and bake it for 15 minutes.
Related recipes
Recipes
Related articles