Foodiewednesday #2: a better beef salpicao
Foodiewednesday #2: a better beef salpicao
An ideal dish for a dinner, perfectly to season and an ideal marriage of flavours.
Ingredients
1 libra
beef
tenderloin or sirloin or other tender beef cuts, cut into 1/2 inch chunks
---
---
---
---
---
1 1/2 to 2 tablespoons oyster sauce (add more according to taste)
---
1/8 cup liquid seasoning (add more according to taste.)
---
3 tablespoons butter or margarine
Preparation
In a bowl, marinate the beef chunks in oil, garlic, salt, pepper and paprika for a couple of hours in the fridge.
Saute the beef cubes with the marinade in very hot oil.
Continuously saute the beef cubes in high heat until they are browned evenly.
Add the oyster sauce and liquid seasoning.
Saute for a few more seconds and then add the butter.
Turn off the heat and serve immediately with hot rice. You may top it with garlic slivers and garnish with chopped parsley.
It shouldn't take more than 10 minutes for to cook this dish. Otherwise, the beef will lose its tenderness.
Photos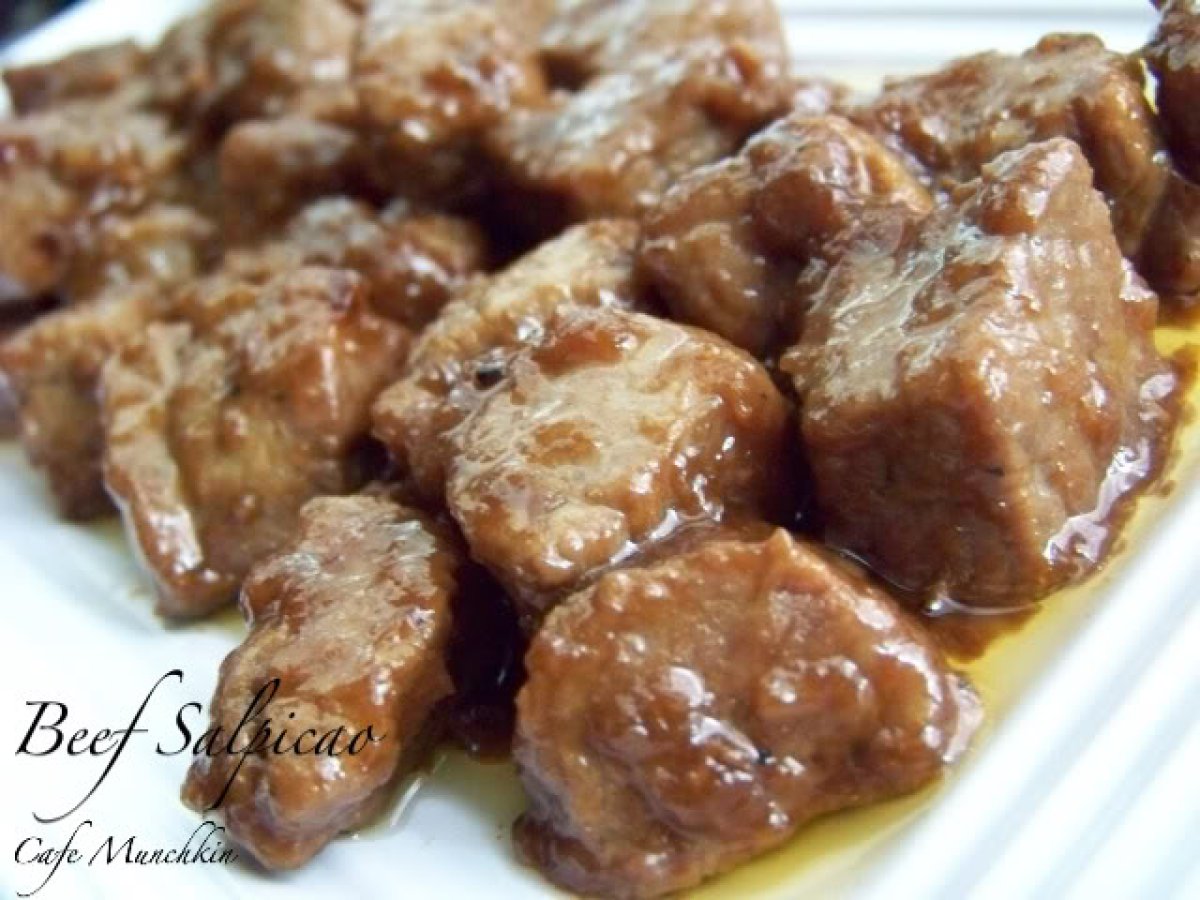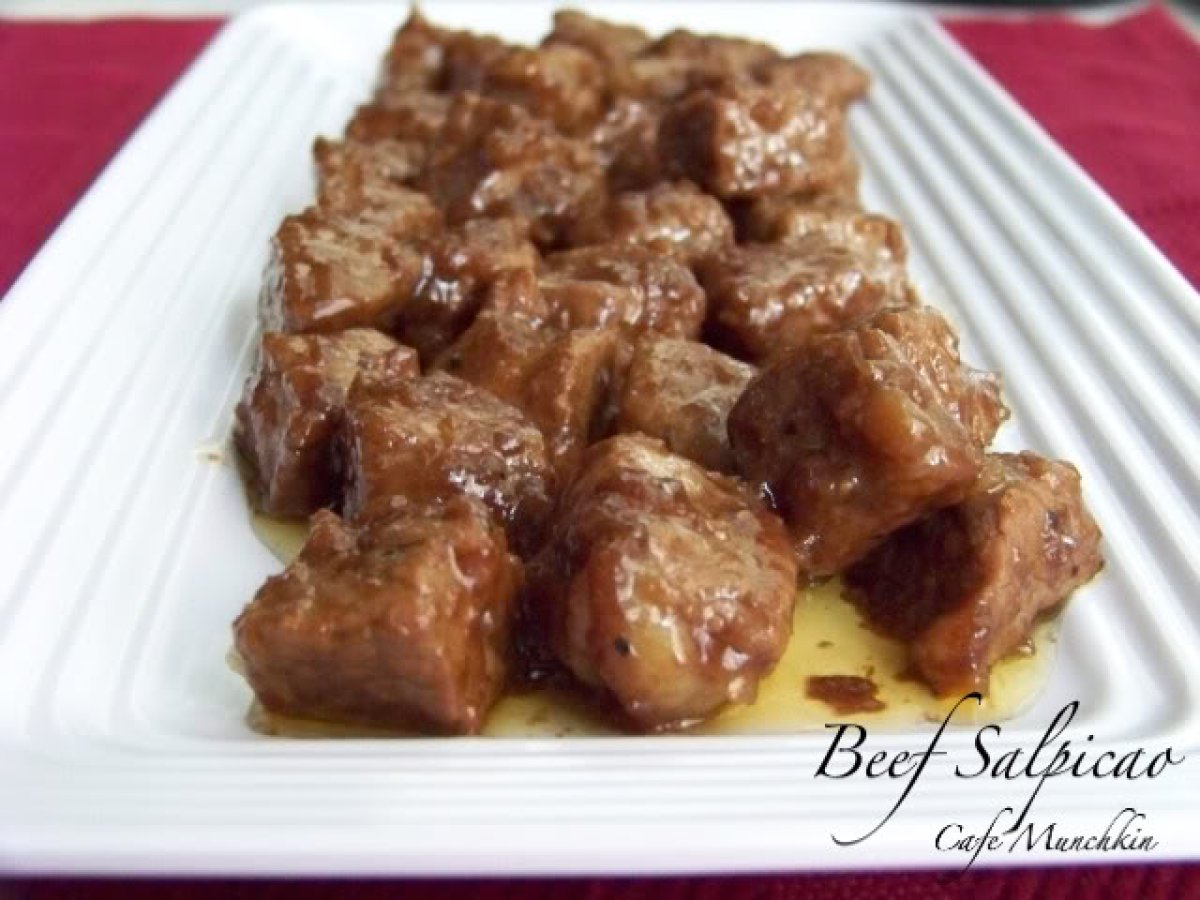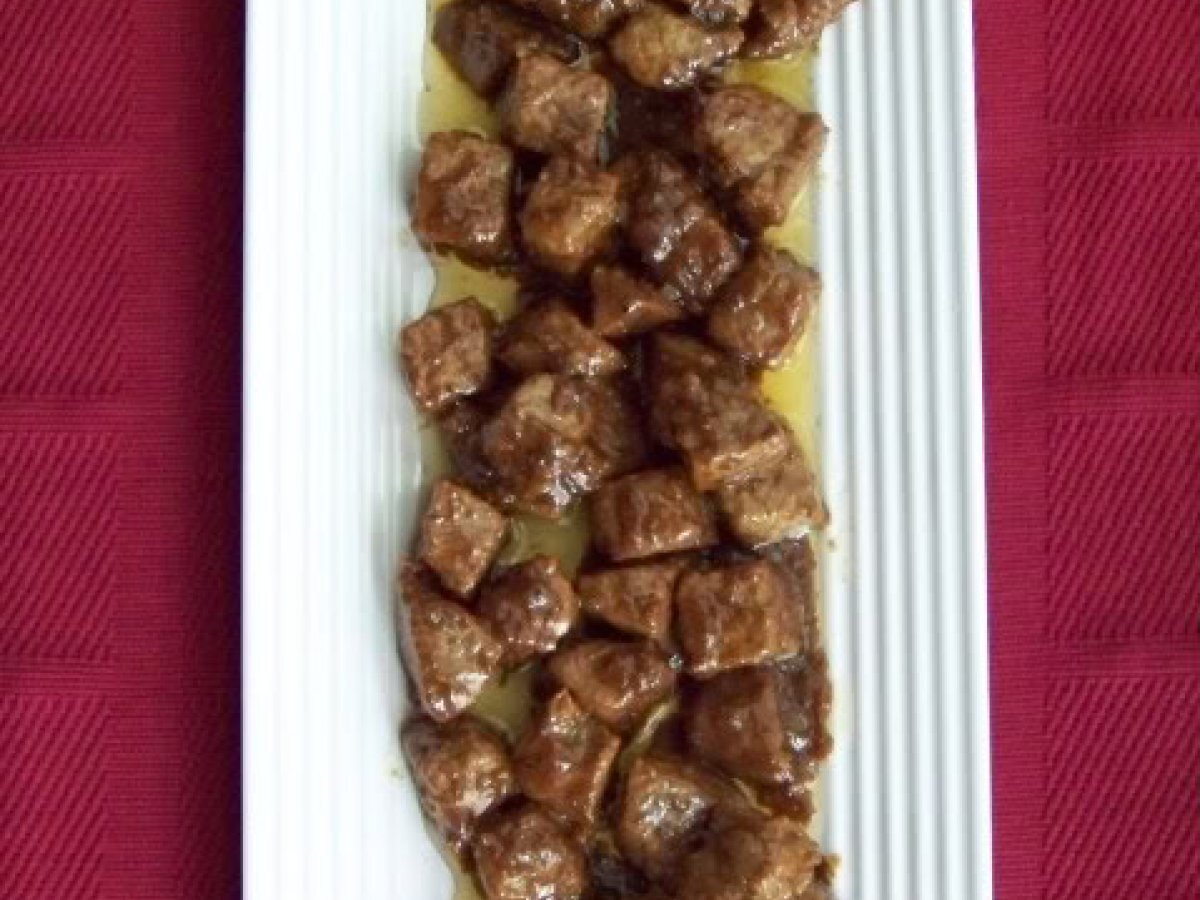 Questions:
Related recipes
Recipes