Fried pork marinated in soy sauce and lemon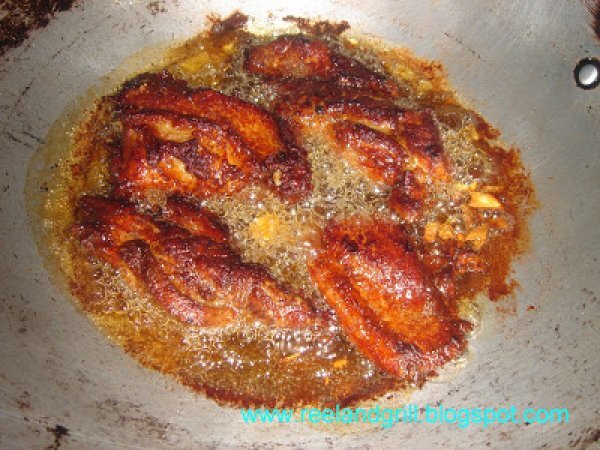 Preparation
In a mixing bowl place the meat. Add all the ingredients and mix everything properly until the meat is evenly coated with all the ingredients. Place inside the fridge and marinate for at least an hour. Overnight marinating will give the best result. Stir once in a while during the process to assure even infusion of flavors into the meat.

To fry, heat about 3/4 cup of vegetable oil in a medium-sized pan. When oil is already hot, cook the marinated meat in batches. Fry each side until dark golden brown and edge are a little crispy but still juicy inside. If you want your fried pork more on crispy than juicy so cook them a little longer.

Continue cooking in batches until all the meat is beautifully fried. Drain in paper towels and transfer in a serving plate.
Fried pork is best eaten while still hot so serve immediately with steamed or better yet, garlic fried rice.
Questions:
Related recipes
Recipes