Ikan masin & nenas masak lemak (salt fish & pineapple in coconut gravy)
Ikan masin & nenas masak lemak (salt fish & pineapple in coconut gravy)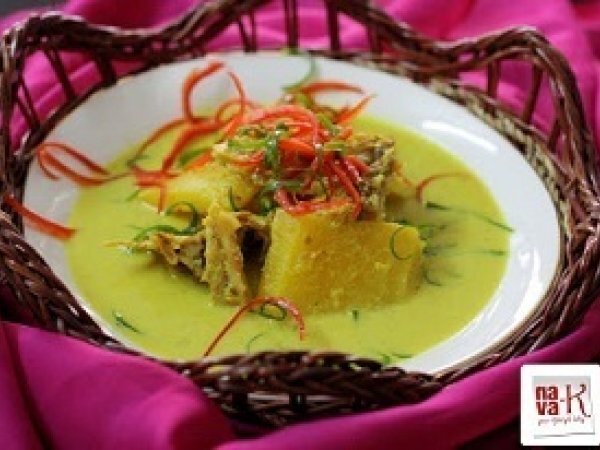 The sweet, salty, zesty and zippy exotic flavors which will hit your palates when you taste this dish
Ingredients
500g salt
fish
- soak to remove excess salt. Drain off water and keep aside.
---
1 small
pineapple
- remove skin and eyes and cut into chunks
---
Salt
for taste (use sparingly)
---
---
To be grounded/pounded
---
4-5 green birds' eye chilies (can replace with green chilies)
---
---
1/2 inch roasted belacan/shrimp paste
---
1 lemongrass
---
** add some water and ground to a smooth fine paste
Preparation
Add salt fish, pineapple, grounded ingredients and 2 cups of water into a pot.

Simmer till salt fish and pineapple are half cooked.

Pour in coconut milk and add salt if needed.

Continue to simmer until gravy is heated through.

Remove from heat.
Questions:
Related recipes
Recipes