Sinigang na baboy (pork in tamarind soup)
Preparation
Prepare the tamarind base. Boil the tamarind in at least half cup of water, until it softens. Mash or pound until it achives a semi-past consistency. Set aside.
Prepare the soup. Put the pork in the pot, together with half of the onions, tomatoes, and green finger chili.
Add 4 cups of water, and let it boil for 15-20 minutes. Usually onions, chilis and tomatoes are added once the meat becomes tender.
But usually add half of those right from the start, which makes the meat tastier, because the spices and flavors have already infused inside the meat.
Using a slotted spoon, carefully remove the scum as it gathers. Lower the heat, add the rice water, and gabi (taro roots) and allow to simmer until the meat softens.
Depending on what type of gabi you are going to used, normally, it takes some time to soften it. Gabi and rice water adds richness to the soup. Not necessarily thickens it, but at least adds a little consistency to it.
Season your soup. Strain the tamarind juice into the pot. Add salt or fish sauce, until you achieve your desired saltness.
Add the vegetables. First, throw in the okra, eggplant, and radish. Let it simmer for at least 3 minutes.
Then add the the rest of the vegies on top- the sitaw (snake beans), kangkong (water spinach), and sili, once you turn off the fire. Cover the pot.
Serve with hot rice and patis (fish sauce) as a condiment..
Photos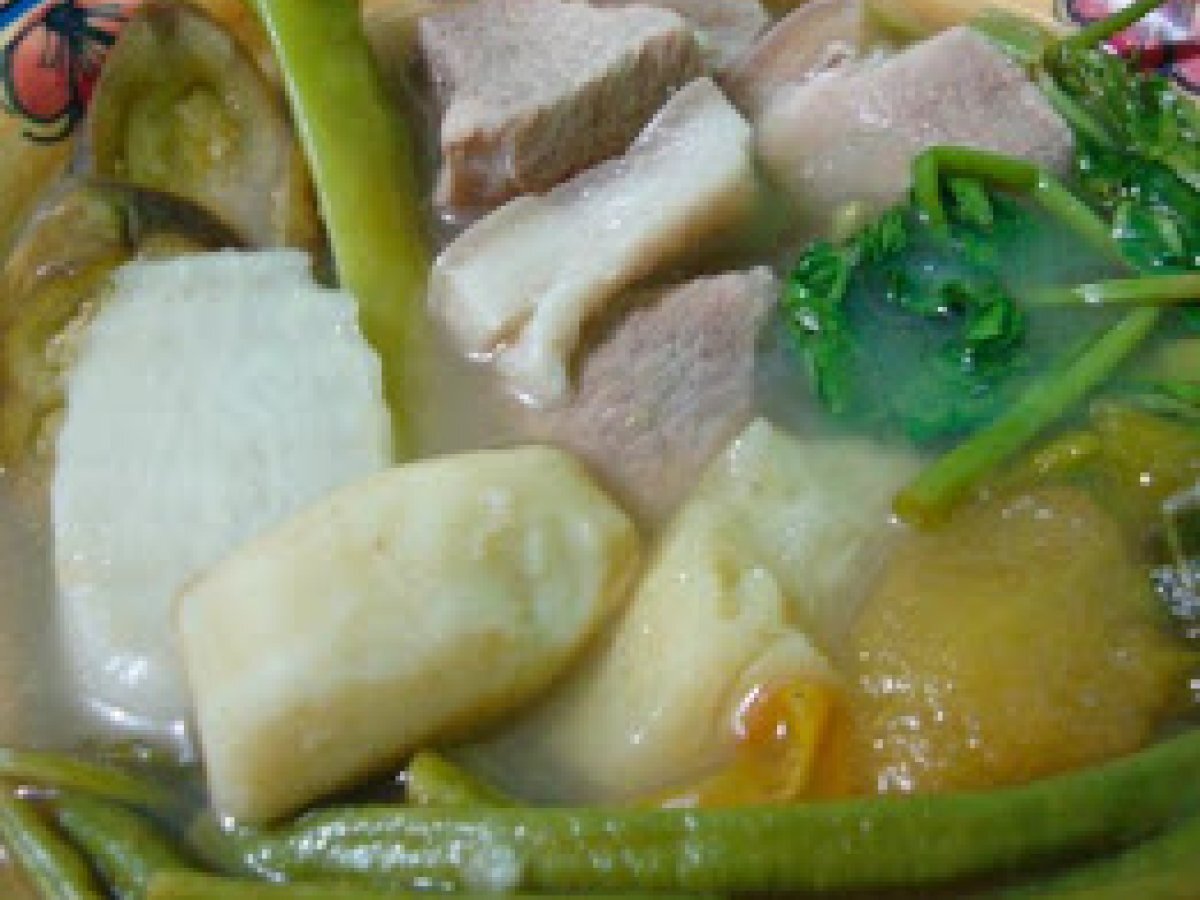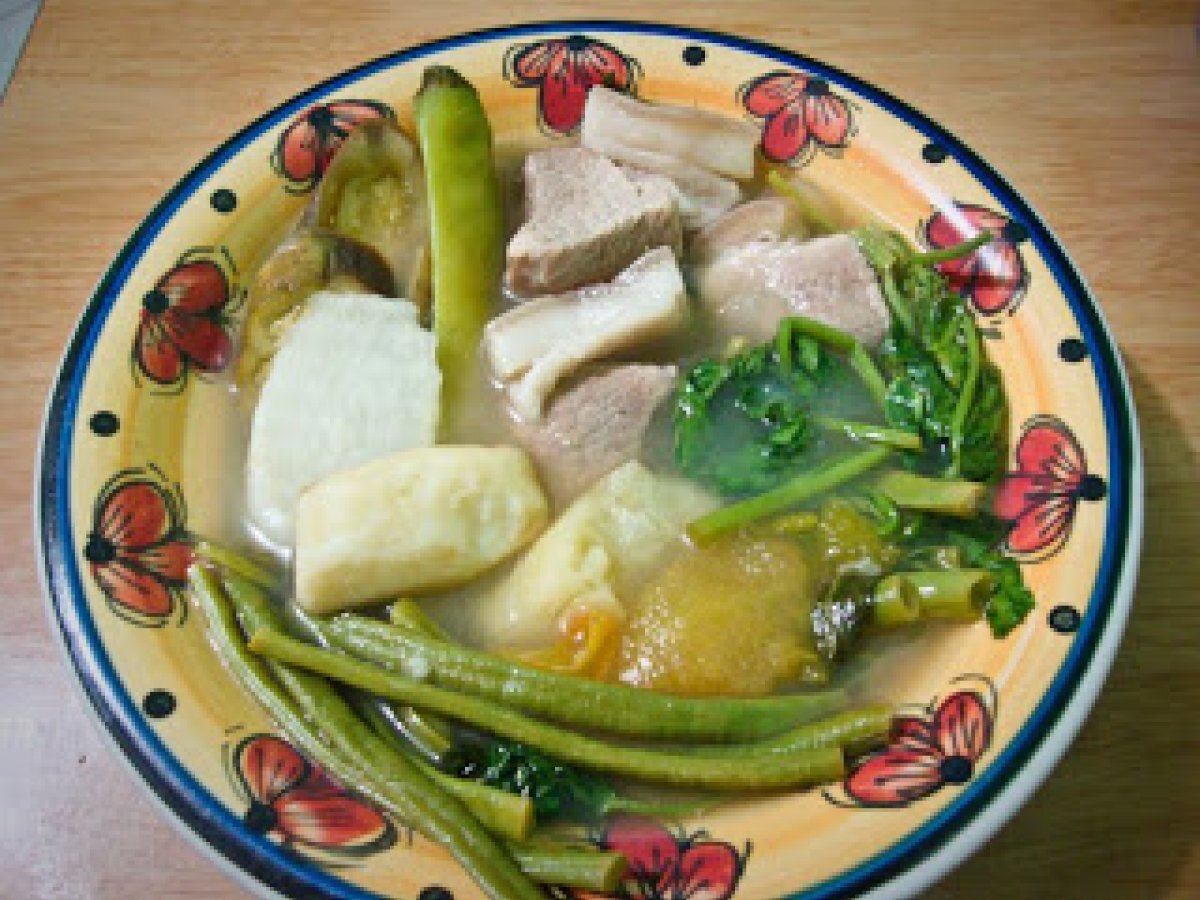 Questions:
You may like
Recipes