Super beef roast
Super beef roast
Preparation
SUPER BEEF ROAST:
Wash under running water, dry with towel paper, and put into the refrigerator.
Bring water to a boil. Remove from heat and add salt, Vegeta, and brown sugar. Stir to dissolve. Add all the herbs and spices.
Cover and let it stand for 5 minutes to give time for the herbs and spices to infuse the water mixture with wonderful essences and flavors. Add ice cubes and stir until they melt.
Let the brine cool down completely in the fridge, approximately ½ an hour.
Put your beef into a non-reactive vessel and pour over the brine together with all the aromatic ingredients.
Close tightly and let it rest in the fridge over night or for at least 8 hours. Next day preheat the oven to 425*F. Take your beef out of the brine and dry with towel paper.
Rub meat with salt (1 tsp) and generously with black pepper (1 tbsp).
In a hot skillet with oil, brow the beef on all sides.
Transfer the meat into a baking dish. Roughly chop 1 onion, 4 celery stalks, and 3 large peeled carrots. Arrange them around the meat. Add four whole banana peppers.
Carefully pour 1 8 oz. can of tomato sauce over the veggies. Cover tightly with aluminum foil and place the baking dish into the oven on the lower rack. After 30 minutes reduce the heat to 300F and cook your dish for additional 2 hours.
Remove the aluminum foil and broil the dish for 5 ? 10 minutes, so the meat can brown on top. Remove the dish from the oven and rest the meat for at least half an hour before serving with your favorite side dish.
One of my most favorite side dishes that complements this recipe is garlic mashed potatoes.
TIP: You can puree the onions, carrots, and celery salks that were cooking with the roast into a delicious sauce that you can drizzle over the meat and mashed potatoes.
Photos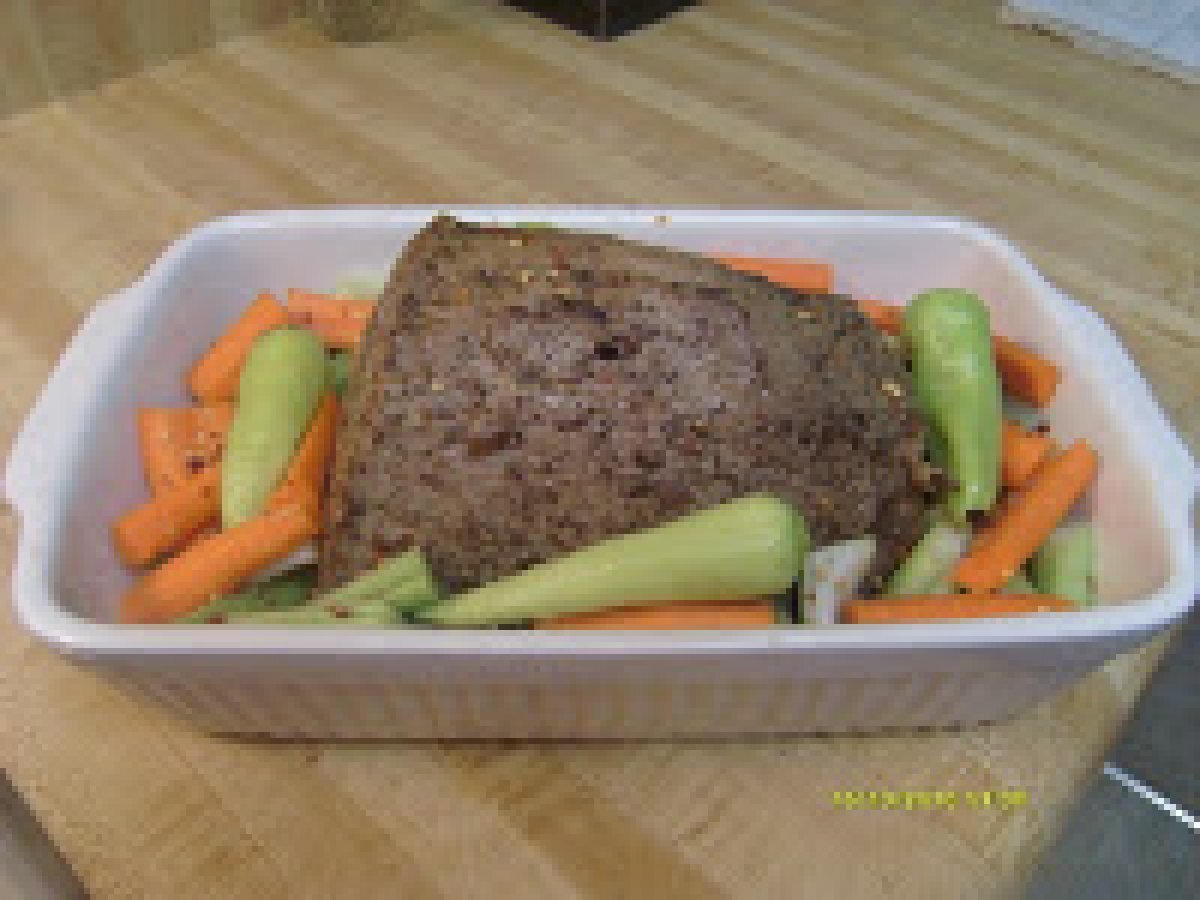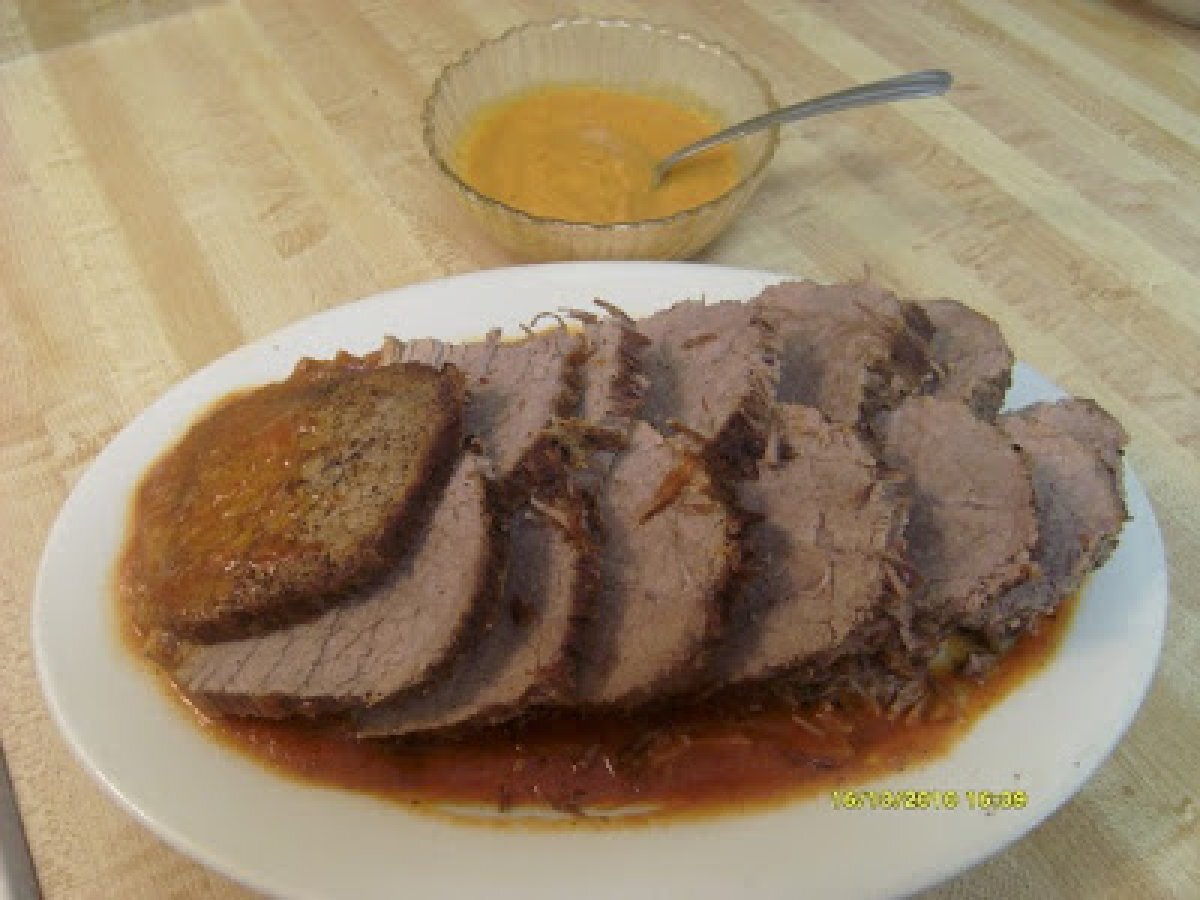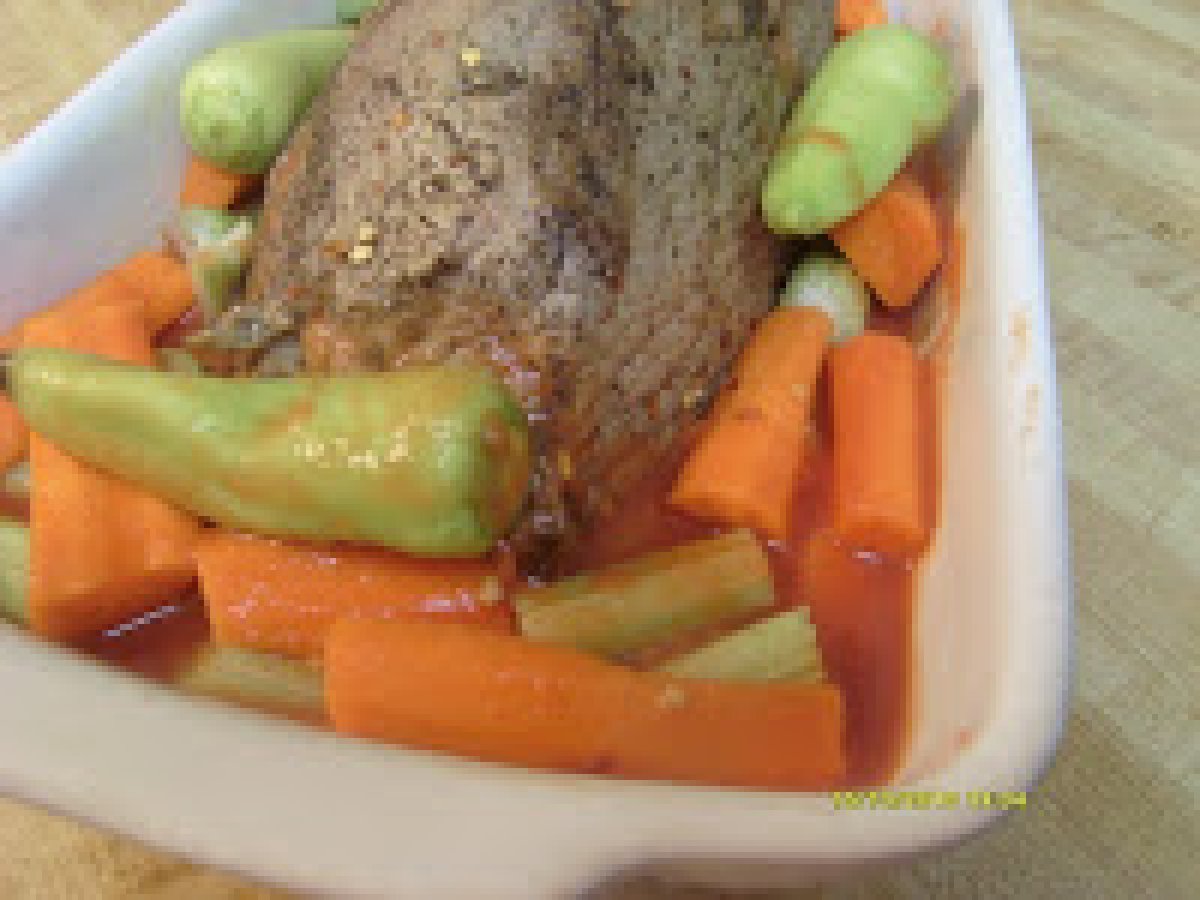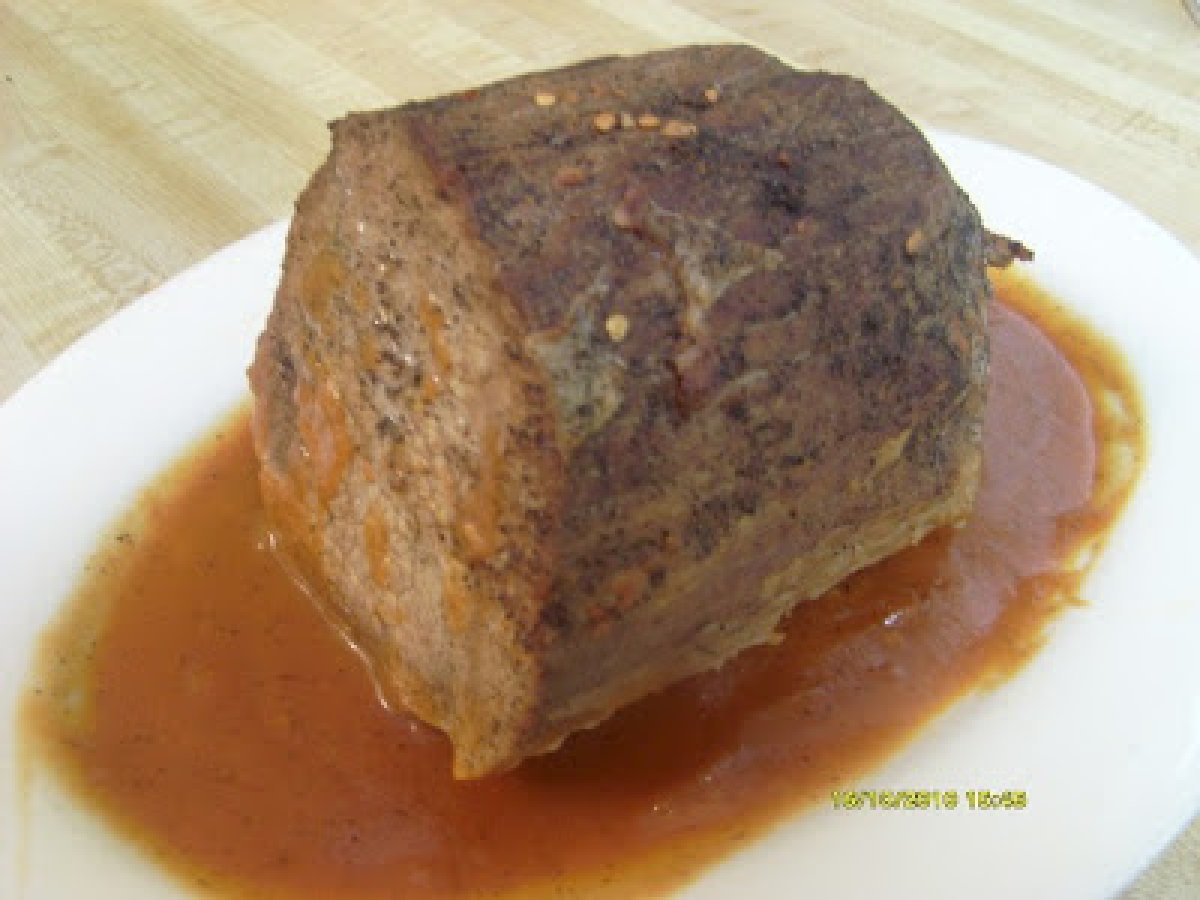 Questions:
You may like
Recipes