Dark chocolate cake with vanilla buttercream
Dark chocolate cake with vanilla buttercream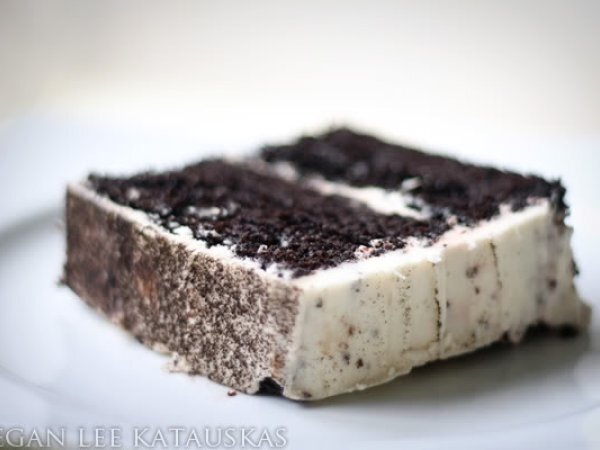 A delicious taste of chocolate cake! enjoy with family! this is so easy.
Ingredients
---
1 3/4 C flour
---
1 C Hershey's Special Dark cocoa powder
---
1 1/2 tsp baking powder
---
1 1/2 tsp baking soda
---
---
---
---
1/2 C vegetable oil
---
---
1 C boiling water
---
1 C butter, softened
---
1 tsp vanilla extract
---
3 C powdered sugar, sifted
---
2 TBS milk
Preparation
Preheat oven to 350 degrees F and grease and flour two nine inch round pans (or, like me who has no cake pans, one 9x13 pan)
In a large mixing bowl, combine the sugar, flour, cocoa, baking powder, baking soda and salt. Add in the eggs, milk, oil and vanilla and mix for thoroughly.
Stir in the boiling water last and pour evenly into the prepared pan(s). Don't worry, the batter really should be that thin.
Bake 30-35 minutes in the preheated oven until the cake tests done with a toothpick. Cool for 10 minutes in the pan(s) then remove and cool completely on a wire rack.
1) Buttercream:
Cream together the butter, sugar and vanilla. Mix in the powdered sugar then add the milk and mix until light and fluffy.
Nutritional informations:
for 1 serving
/
for 100 g
Nutrition:
Nutritional information for 1 serving (111g)
Carbo:

32.2g

Total fat:

9.1g

Saturated fat:

4.1g

Proteins:

7.1g

Fibers:

1.9g

Sugar:

18.4g

ProPoints:

7

SmartPoints:

10
Questions:
Related recipes
Recipes