Pear, chocolate, hazelnut and cinnamon crumble
Pear, chocolate, hazelnut and cinnamon crumble
A dessert with three different flavors that accompanies perfectly together.
Ingredients
For the filling
---
3 slightly under-ripe
pears
, peeled and cut into pieces
---
1 teaspoon cinnamon powder
---
2 tablespoons agave syrup
---
---
For the crumble topping
---
---
---
a pinch of whole sea
salt
---
3 tablespoons muscovado sugar
---
a few pinches of cinnamon powder
---
6 tablespoons whole rice flour
---
4 tablespoons unsweetened cocoa powder
---
5 teaspoons hazelnut butter
---
1 teaspoon extra virgin olive oil
Preparation
Preheat the oven to 150 degrees C. In a medium bowl, combine the pears, the cinnamon, the agave and the lemon juice.
Mix well, transfer the fruit mixture to a baking pan and bake for about 10 minutes.
Place the chocolate and the hazelnuts in a food processor and process until you reach a crumbly texture.
Transfer the mix into a medium-sized bowl and add the salt, the sugar, the cinnamon, the flour and the cocoa powder and combine using a fork or your fingers.
Add the hazelnut butter and the olive oil and rub everything together using your fingers until the butter and the oil have been evenly distributed through the flour and the mixture resembles breadcrumbs.
Remove the pear filling from the oven and arrange the crumble randomly on top of the fruit.
Bake for another 10-15 minutes (at 150 ° C). Remove from the oven and let coola bit. Serve warm.
Photos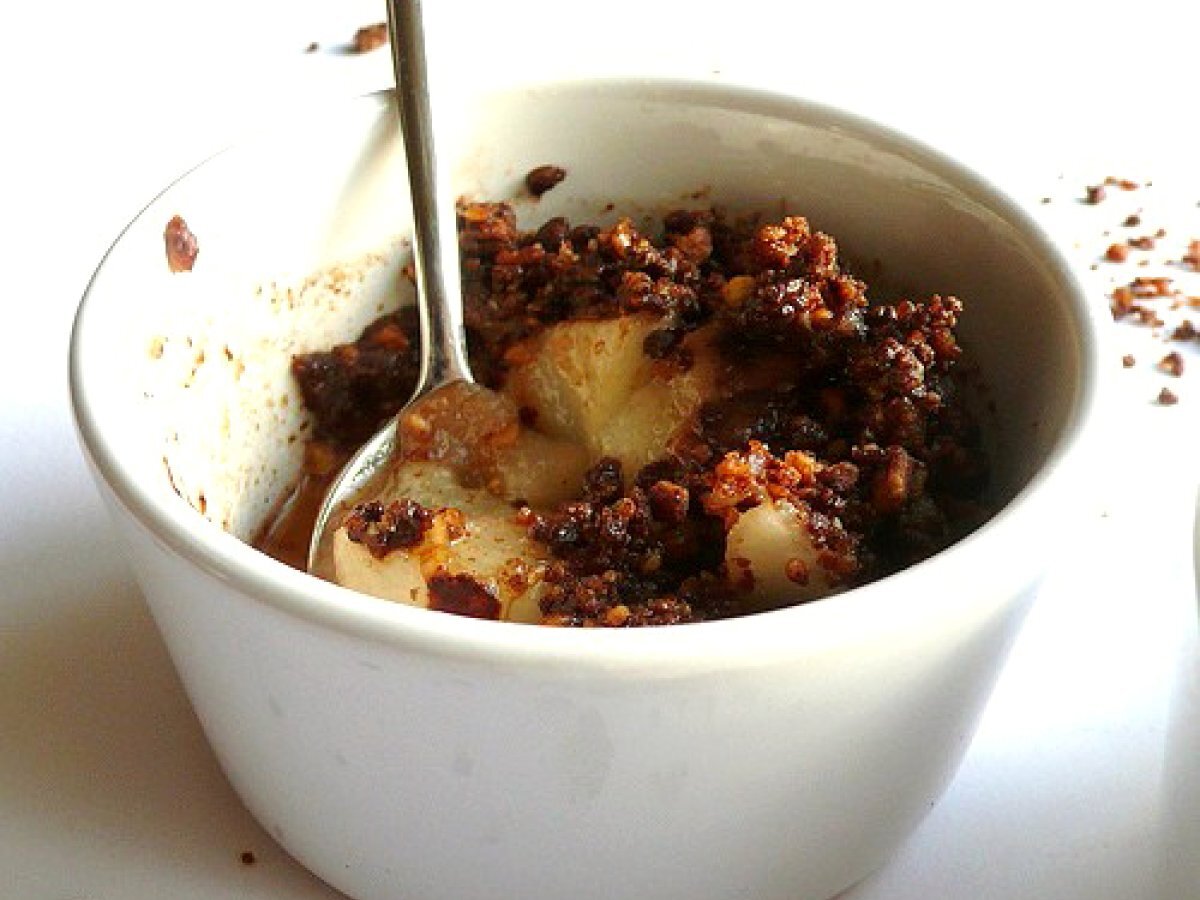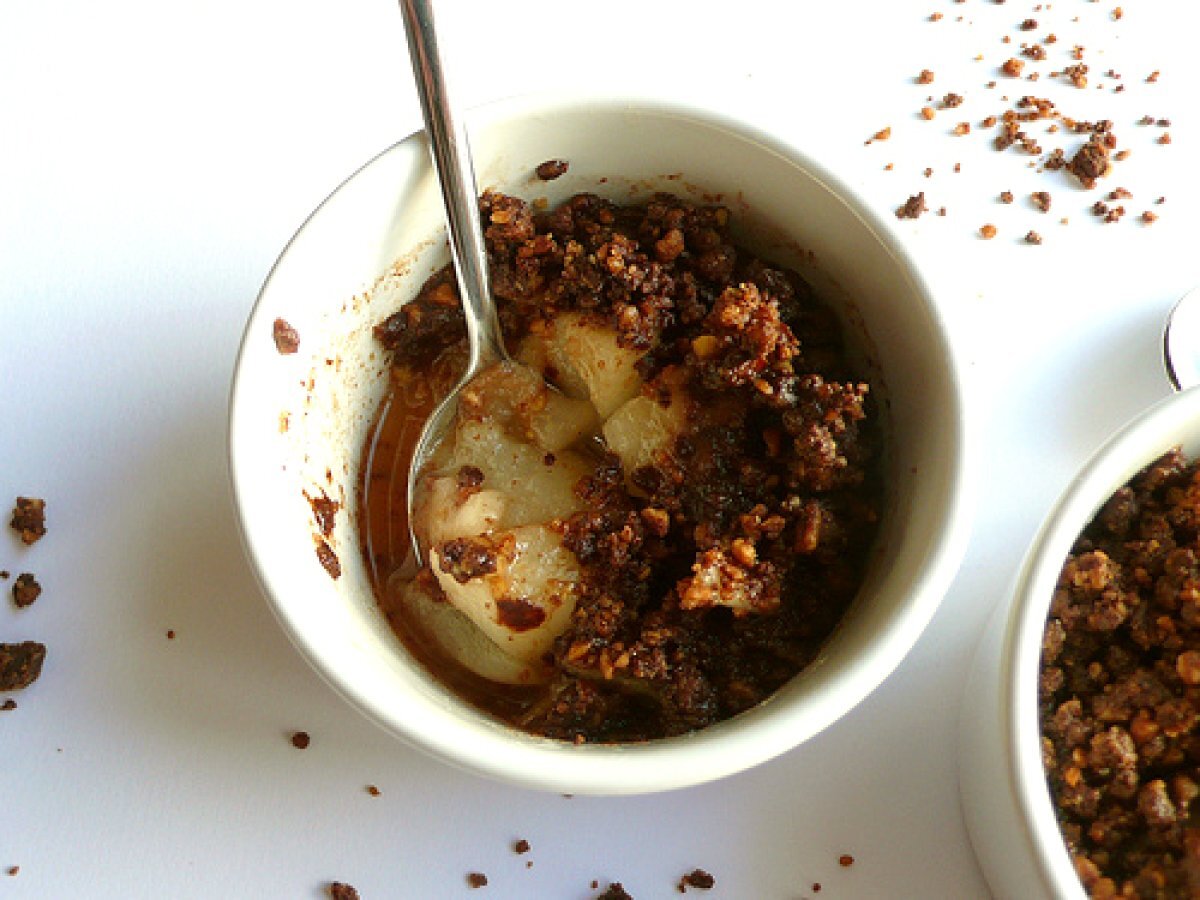 Related recipes
Recipes