Potato series 1: potato bread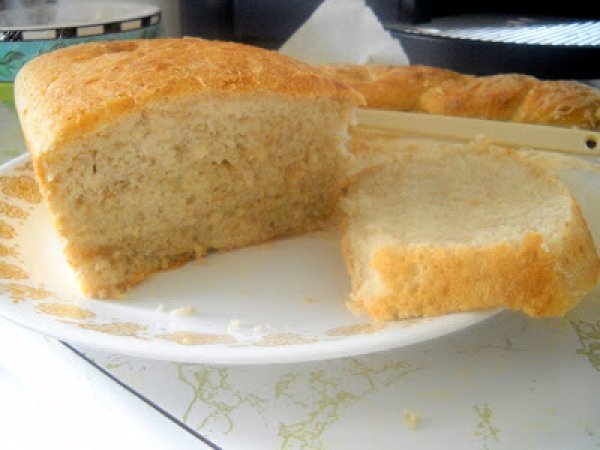 Recipe type:

Other

Number of serving:

2 servings

Preparation:

30 min

Cook time:

20 min

Ready in:

50 min

Difficulty:

Very Easy
Ingredients
Preparation
Step 1
Boil the potatoes in salted water until tender, about 10-15 minutes. Drain and mash well.
Step 2
In a large bowl, combine 1 cup of warm water with the yeast and sugar. Allow the yeast to proof for 5 minutes.
Step 3
Stir in the salt, the oil, and the mashed potatoes. Stir in the bread flour, one cup at a time. Add enough flour to form a soft dough, then knead for 10 minutes, until the dough is soft and elastic.
Step 4
Place the dough into a large greased bowl, and let proof for about 1 hour, until the dough has doubled in size. Punch down the dough, divide in half, and knead each piece gently for 2 minutes. Place each ball into a greased loaf pan or baking tray, and let proof for 30 minutes.
Step 5
Preheat the oven to 375 degrees F. If desired, mix the egg with a bit of water or milk, and brush over the bread just before baking, and brush again about five minutes before the bread is finished baking for a nice golden colour.
Step 6
Bake the bread for 30-40 minutes, until it is golden brown, crusty, and sounds hollow when tapped.
Questions:
---
---
Related video
Related recipes
Recipes