Roasted provincial-style potato salad
By
sommerjoy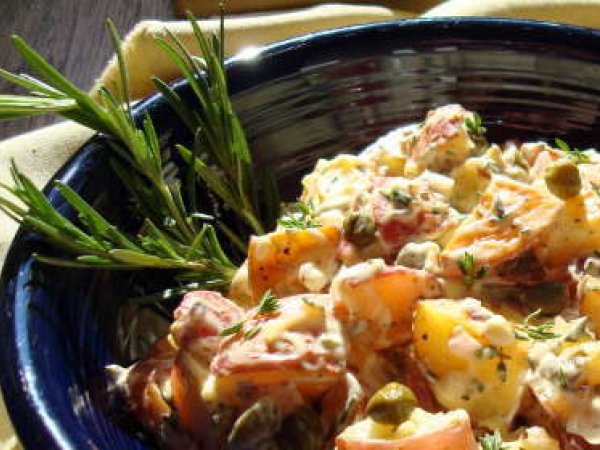 Recipe type:

Other

Number of serving:

4 servings

Preparation:

20 min

Cook time:

40 min

Ready in:

1 hour

Difficulty:

Very Easy
Ingredients
Preparation
Preheat the oven to 400*. Cut each potato into bite-size pieces. Lay them on a rimmed baking sheet and drizzle with a little oil. Lightly salt and pepper.

Shake the pan to spread the oil around; then roast for 30-40 minutes—until golden brown and tender. Make sure to flip once half way through, and add the chopped garlic to the potatoes 5-10 minutes before they are ready to come out of the oven.

Once the potatoes and garlic are roasted, allow them to cool for a few minutes; then toss them with the capers, fresh herbs, Dijon and mayo. Mix well, and add a little caper juice to season and thin out the dressing. *Be careful with the caper brine—it's really salty!

Cover and refrigerate until ready to serve. Serves 4+.
Questions:
By
sommerjoy

---
---
Related video
Related recipes
Recipes