The best vegan german chocolate cake ever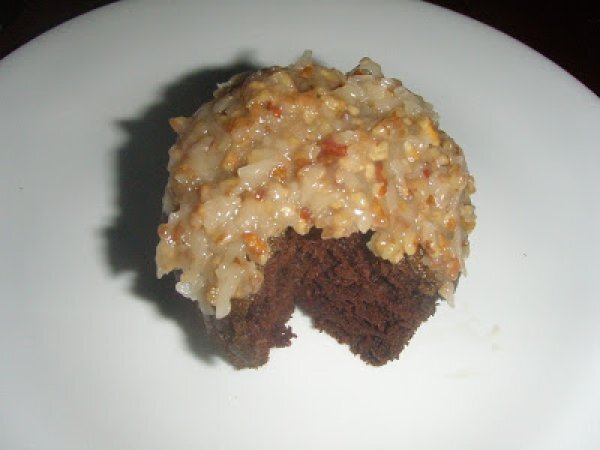 Preparation
Preheat oven to 350 ° C. Lightly grease a 9x5 inch loaf pan, or make cupcakes, use the liners.
Sift together flour, sugar, cocoa, baking soda and salt.
Add oil, vanilla, vinegar and water. Mix (with blender) until smooth.
Pour into prepared pan and bake on the grid below 350 ° F for 30-45 minutes, or until a toothpick comes out clean. Remove from oven and let cool.
German Chocolate Cake Frosting:
In a medium saucepan, combine the soy milk, coconut milk, sugar and vanilla together.
Add the cornstarch mixture and cook over medium-high heat, stirring constantly, until mixture boils and thickens.
Cook for one minute after boiling. Remove from heat and stir in coconut and pecans.
Let cool for about 10 minutes (mixture should be still warm) before spreading on the cake.
For an impressive presentation, try to fill the cake with icing. It is a pleasant surprise and it looks pretty too.
Take a sharp knife and cut a small square in the center of the cupcake- careful not to cut through the background.
Carefully remove the square, cut inside and keep the "topper".
Using a spoon, fill with frosting and replace the topper. The gel, as habitud.
Questions:
You may like
Recipes
Related articles