Apple pancakes with no added sugars
Apple pancakes with no added sugars
For your breakfast or brunch, try these delicious apple pancakes with no added sugars for maximum indulgence, without feeling guilty! These pancakes are very soft and thick to start the day in a good mood.
You can decorate them as you wish, we chose agave syrup to replace the famous maple syrup.
Follow our step by step recipe below ↓
Preparation
Combine flour, baking powder and salt in a large bowl.

Add egg, vanilla extract and mix. Then, add milk gradually while mixing.

Finally, add chocolate chips. Mix well until you have a homogeneous texture.

Apples:
Peel and cut your apples into slices. Remove the center: you can use a bottle cap!

Generously dip the apple slices into the pancake mixture.

Heat a large pan and add some butter or neutral oil. Cook the pancakes on medium heat for 2 minutes on each side.

Serve while still hot with a drizzle of honey or agave syrup if you wish, and enjoy!
You tried this recipe ?
Mention @petitchef_en and tag #petitchef
Cookware
Observations:
Can I make the pancake batter in advance for a quick breakfast?
Yes, you can make the batter in advance and store it in the refrigerator for up to a day or two. Before cooking the pancakes, mix the batter lightly, add some milk if needed.

How long can I keep pancakes after cooking?
You can store your pancakes for up to 4 days in the refrigerator in an airtight container.

Do I have to use fat to cook pancakes?
For very smooth pancakes without adding fat, we advise you to use a non-stick pan.

Can I freeze the pancakes?
To store the pancakes, let them cool completely, then place them in a freezer bag between sheets of parchment paper to prevent them from sticking together. You can freeze them for up to two months maximum.

Can I use other fruits?
You can use fruits that hold up well when cooking pancakes, like banana slices or pears for example.

Can I replace the chocolate chips?
You can replace them with frozen red fruits, dried fruits (peanuts, pecans, hazelnuts, almonds), or white chocolate chips.

Can I replace agave syrup?
Pancakes can also be served with maple syrup, but also with jam, spread, chocolate, caramel, fresh fruit, in short, let your imagination run wild!
Photos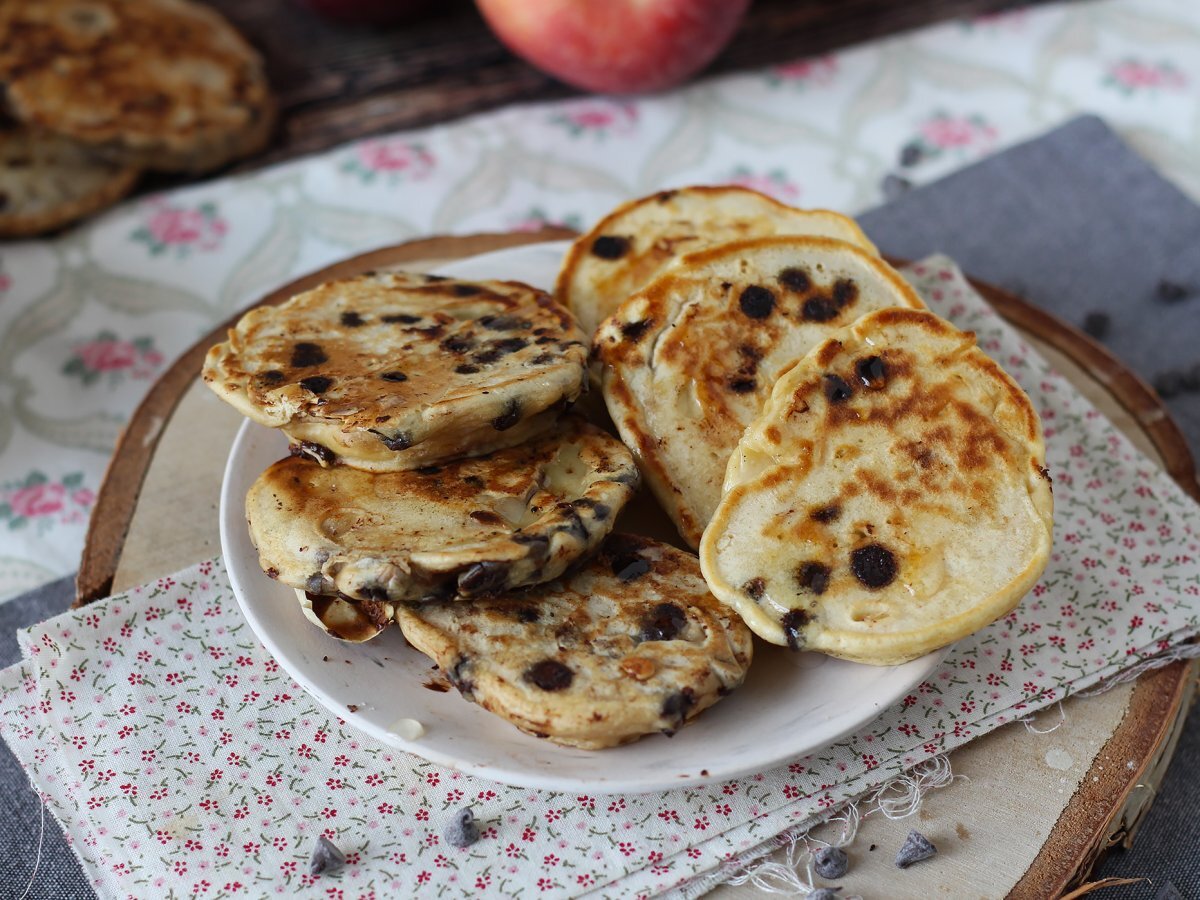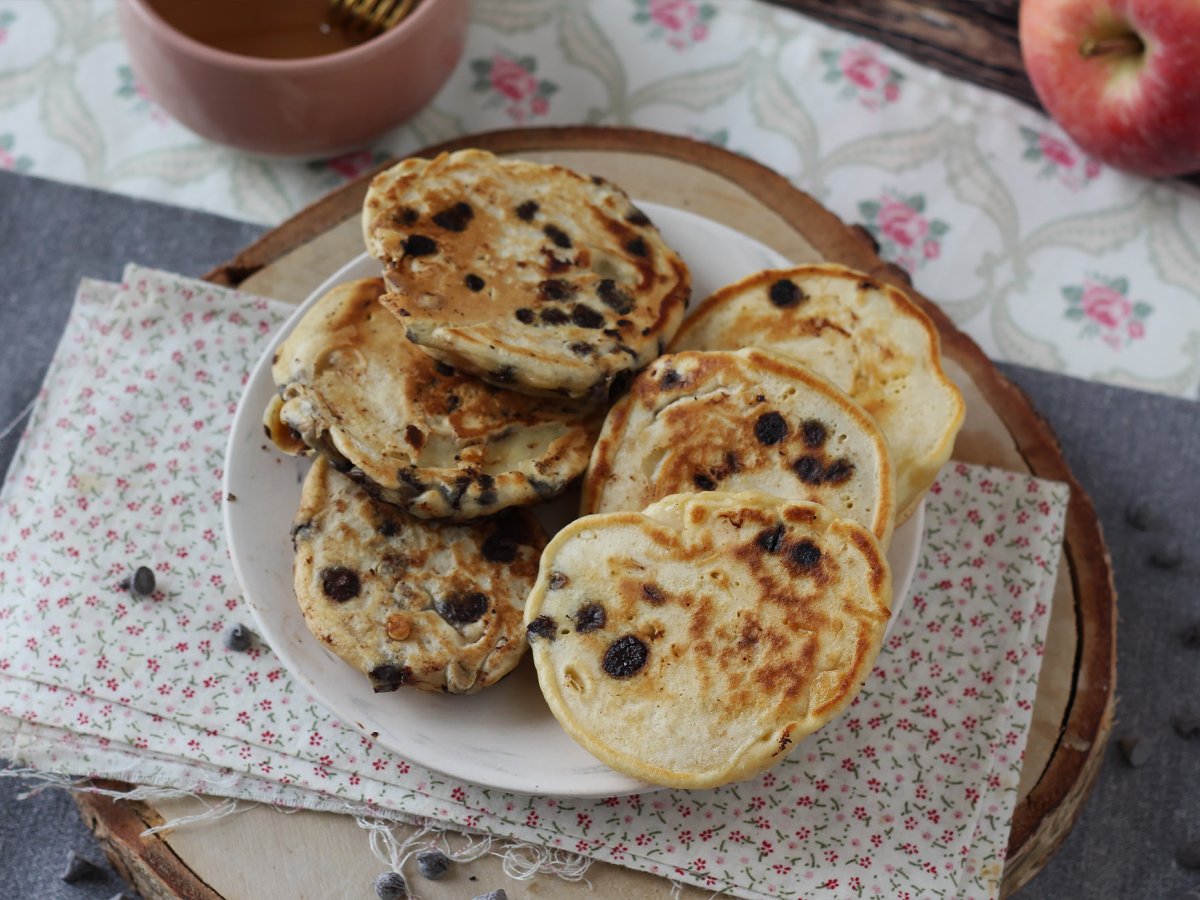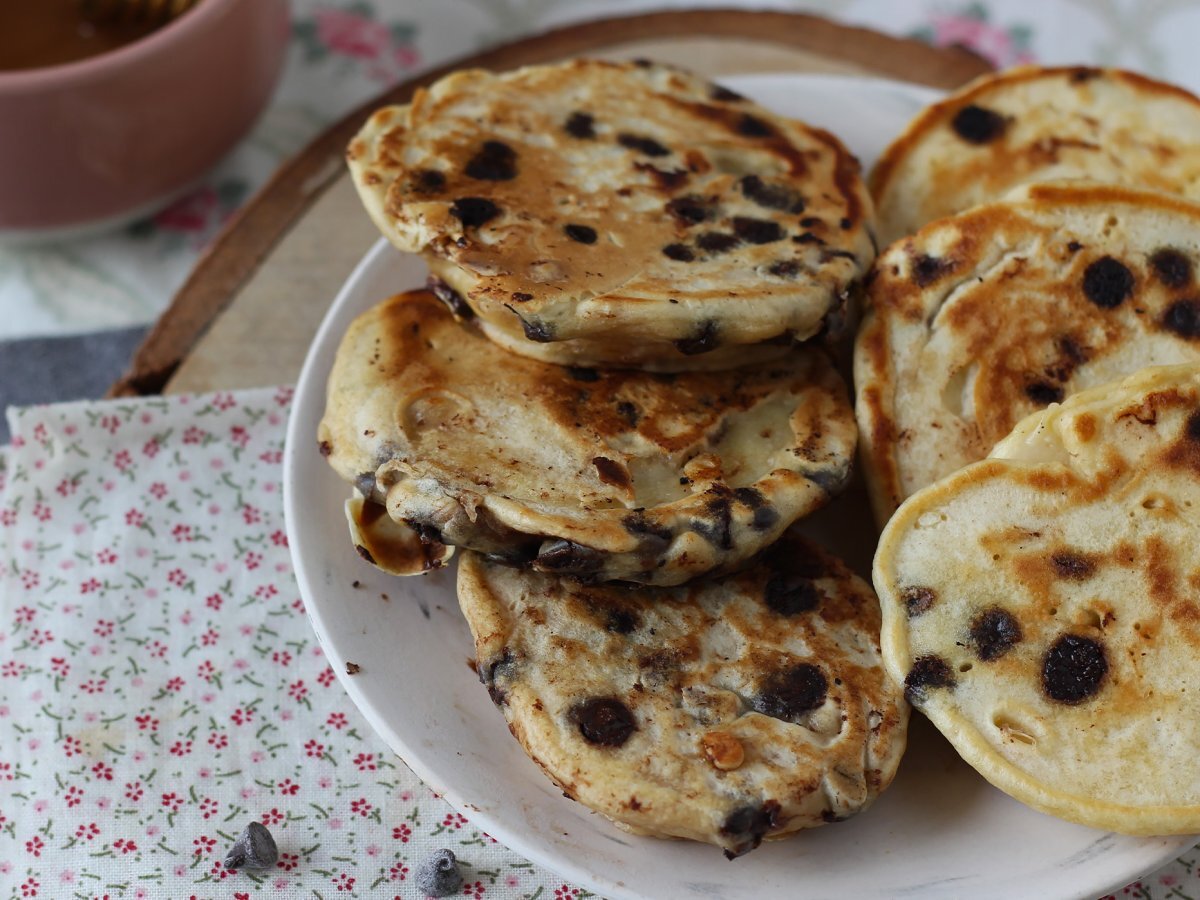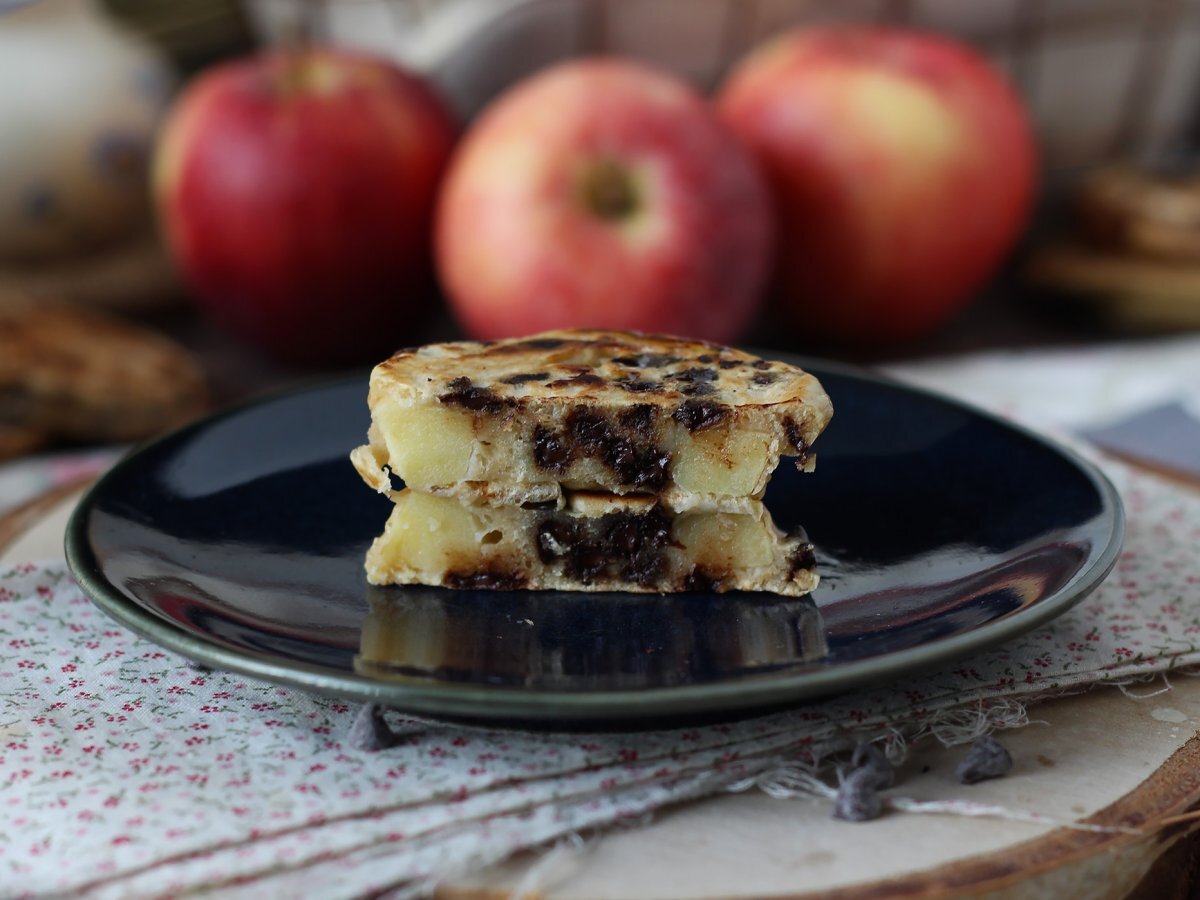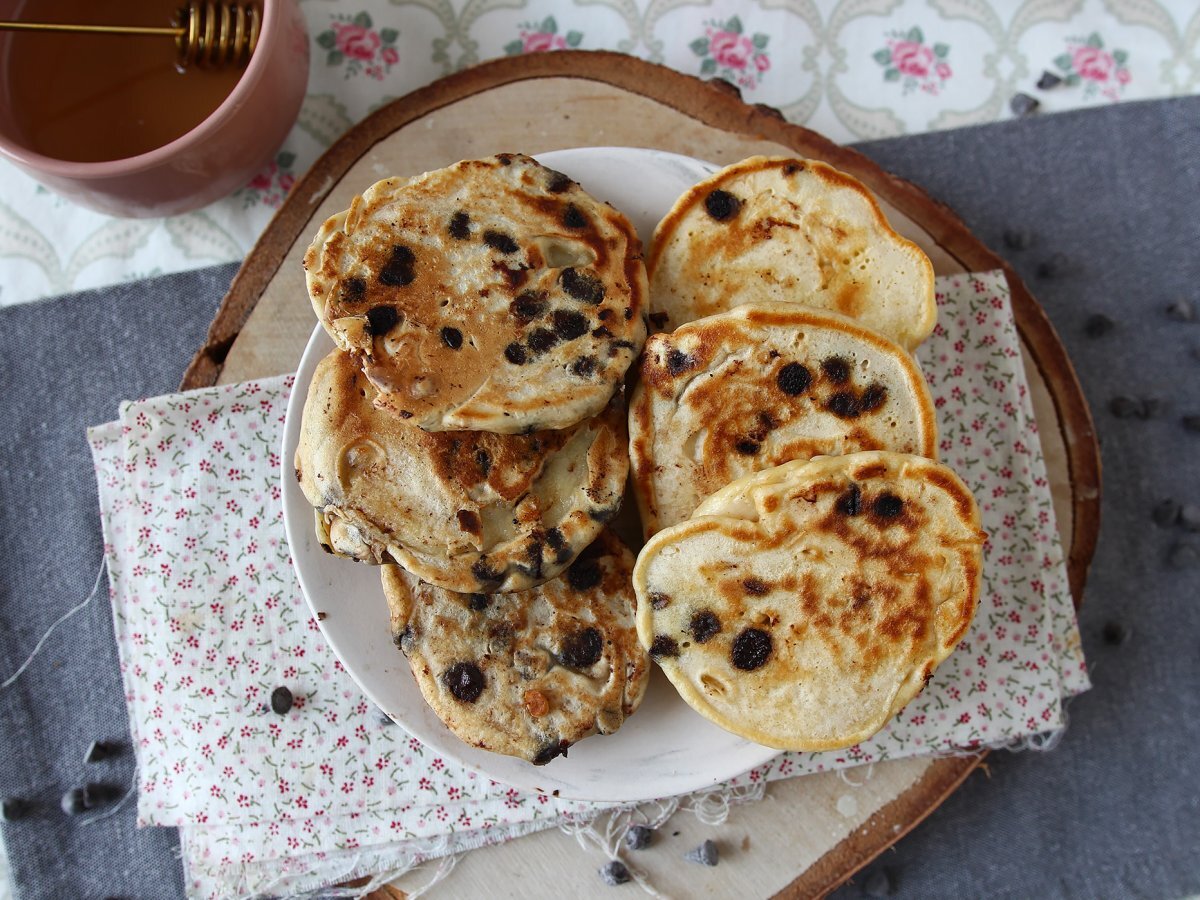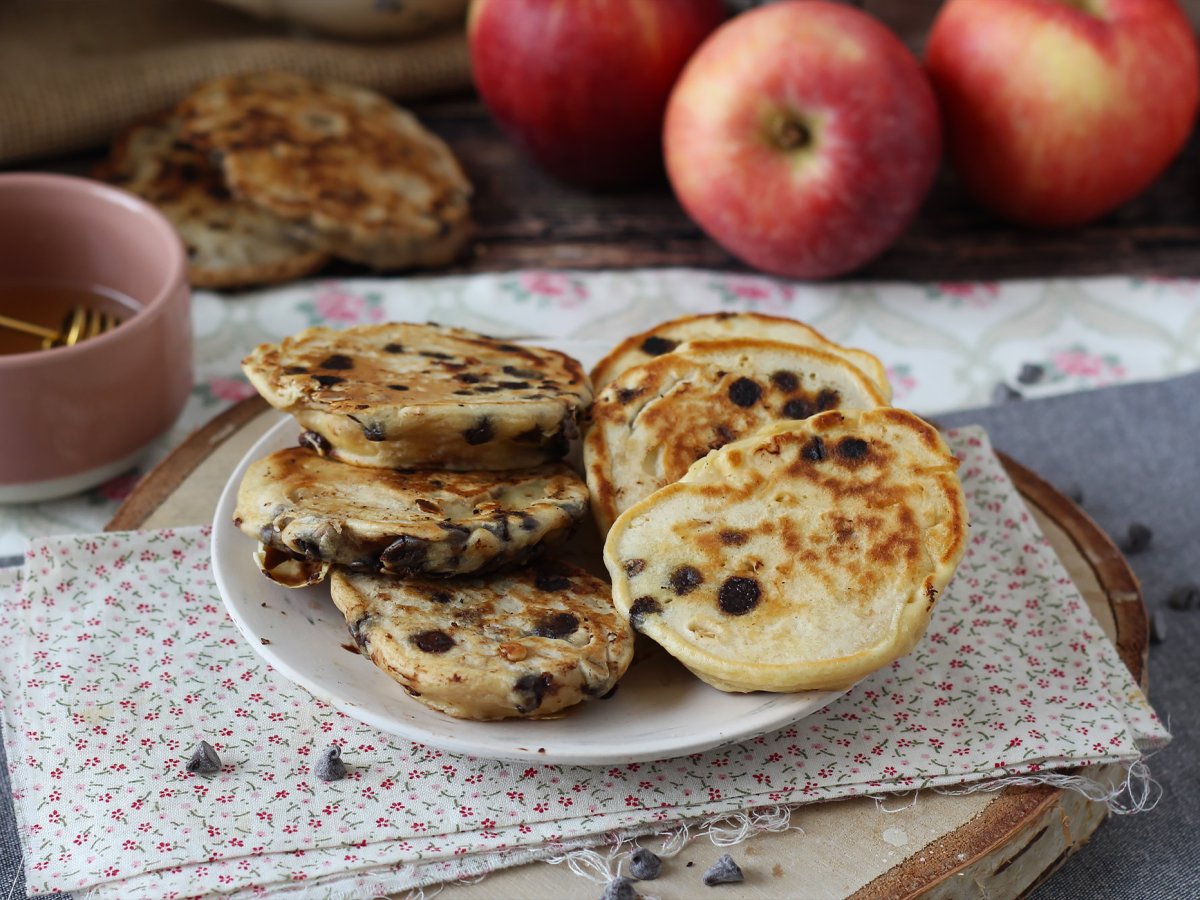 Questions:
You may like
Recipes

<! -- HB slmads - AD akcelo-->