Cookie cups stuffed with chocolate ganache carrot pot style
Cookie cups stuffed with chocolate ganache carrot pot style
A new one in the cookie family has come to our Easter table ! Discover our adorable cookie cups in the shape of a mini vegetable garden filled with gourmet marzipan carrots!
To make these cookies even more addictive, we filled them with chocolate ganache and Oreos crumbs to sprinkle on top to give an "soil" effect. These little delicacies will be perfect to make with the children during the Easter weekend, whether for a snack or for dessert! So, shall we get started?
Materials
muffin tin
little glasses
Preparation
Prepare the cookie dough:
Start by whipping soft butter with brown sugar and white sugar.

Add egg, flour and baking powder and mix well. Finally add the chocolate chips. Cover and chill for one hour.

Grease a muffin tin and fill the cavities with cookie dough. Hollow out the center of the dough with a tablespoon. Bake in a preheated oven at 390°F (200°C) for 12 minutes.

Take out of the oven and immediately plant a small glass in it to hollow out the cookies and form the pots.

Prepare the carrots:
Incorporate the food coloring into the marzipan and form small balls that you will need to roll to then make cylinders. Plant a herb on top and cut streaks everywhere to make the folds of the carrot.

Prepare the soil:
Remove the cream from the Oreos and crush the cookies. Heat the cream and mix well with the chopped chocolate to make a ganache.

Fill the hollows of the cookies with ganache and refrigerate for 15 minutes. Then cover with crushed Oreos.

Plant the carrots in the pots, and there you are, it's time to harvest the carrots to feed them to the Easter bunny!
You tried this recipe ?
Mention @petitchef_en and tag #petitchef
Observations:
What can I substitute for chocolate in cookies?
You can replace the dark chocolate chips with chopped chocolate or with nuts or praline. You can also replace the dark chocolate with milk chocolate or white chocolate.
What to replace the Oreos with?
You can make a cocoa crumble to make the soil of your carrot pot. You can replace some of the flour in a classic crumble recipe with cocoa. Find
our best recipe here.
What can I substitute for marzipan?
You can make the carrots with fondant, or use real baby carrots that will only be used to decorate the dessert.
How to store these little cookie pots?
Store them in an airtight container for 5 days in the fridge.
Can we freeze these little cookie pots?
Yes, you can freeze these little jars, be careful not to wrap them all together so that they are more practical to catch later!
Photos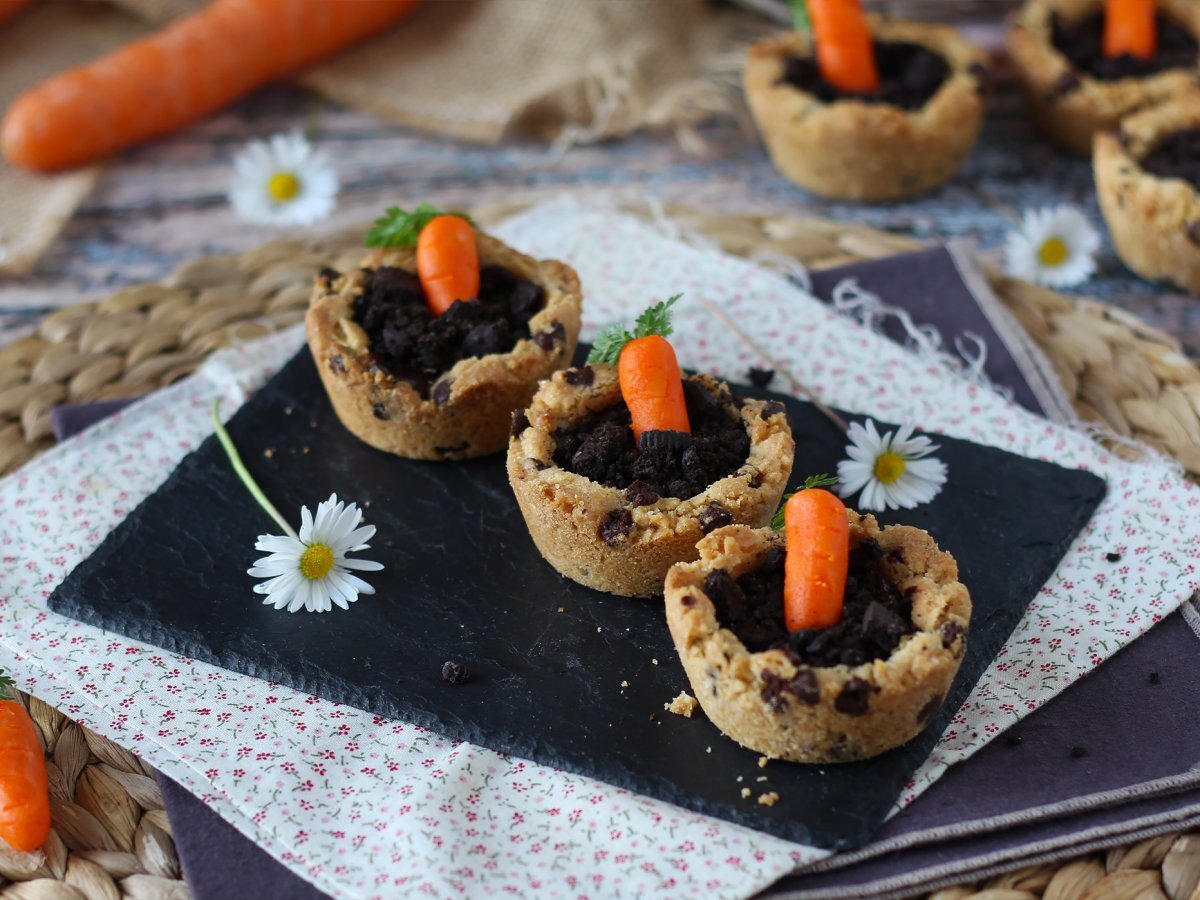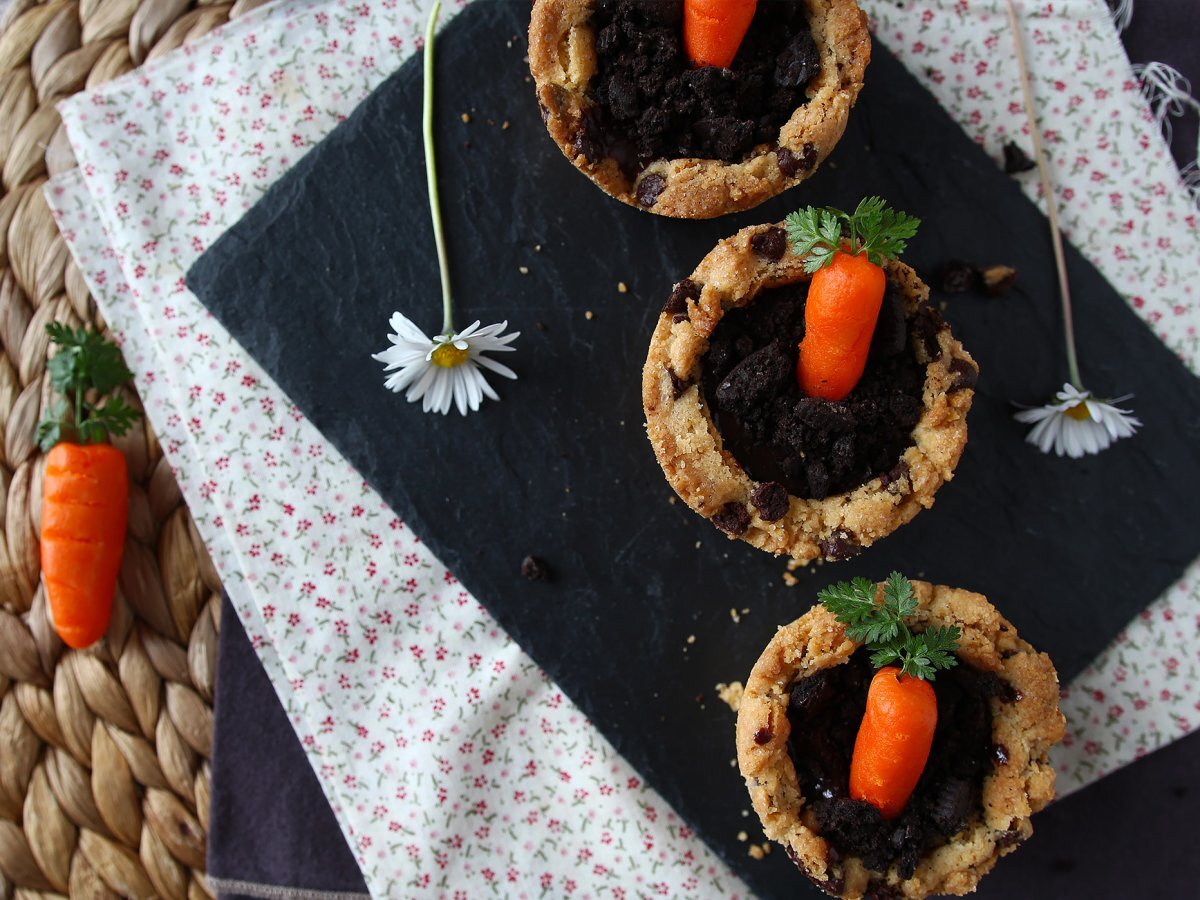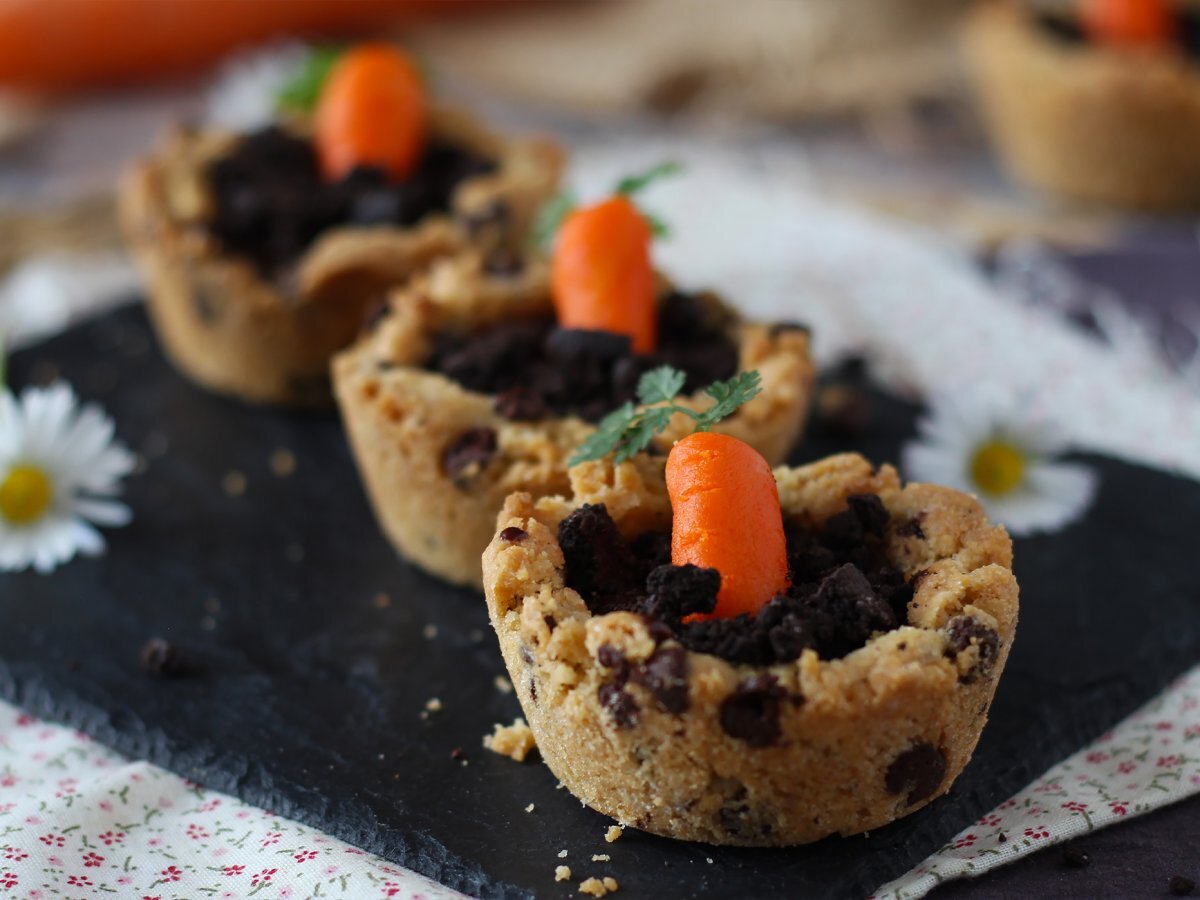 Questions:
You may like
Recipes

<! -- HB ko - AD gpt-->