Broccoli and orange salad
Broccoli and orange salad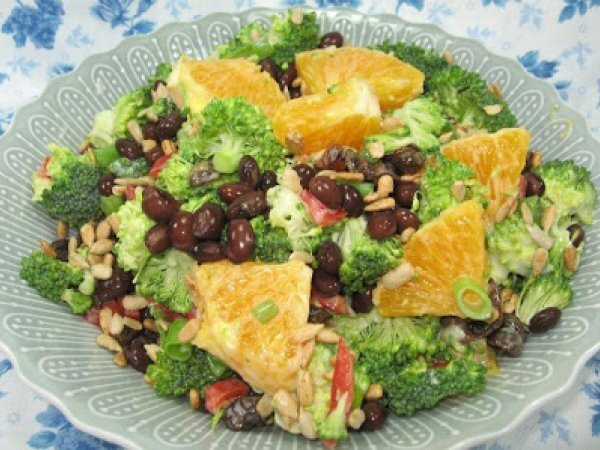 This great salad provides a perfect combination of crunch from the broccoli and sunflower.
Ingredients
---
1 red bell pepper
---
1 cup raisins
---
---
15 ounce can of black
beans
---
1/2 cup sunflower seeds
---
1/2 cup sliced green onion tops
---
---
2 tablespoons fresh
lemon
juice
---
2 tablespoons sugar
---
1/4 teaspoon black pepper
Preparation
Wash (and shake dry) the broccoli heads. Remove as much of the stalk and stems as you can so you can break the florets into bite size pieces.
Add diced red bell pepper, raisins, oranges, black beans, sunflower seeds and green onions.
Mix dressing ingredients with a whisk and pour dressing over the salad. Toss gently and serve immediately.
Questions:
Related recipes
Recipes