Spicy pomelo mango salad
Spicy pomelo mango salad
An exotic salad how to Malaysia very delicious.
Ingredients
1/2 pomelo
---
---
5 shallots
---
---
100 g water chestnut
---
---
10 bird's eye chili pepper
---
25 g peanuts
---
10 g sesame seeds
---
---
4 tablespoon lime juice
---
---
2-3 tablespoon fish sauce
---
3-4 tablespoon fine sugar
---
Leave a bit of the roasted and crushed peanuts, toasted sesame and coriander leaves as garnishes.
---
50 g cuttlefish strips
---
1 inch lemon grass stalk
---
1 red chillies
---
1 teaspoon ginger flower bud
---
1 clove garlic
Preparation
Mix the dressing thoroughly and adjust according to your taste as some may like the salad to be a bit salty (fish sauce) or sweet (sugar).
Please note that some brands of plum sauce are already sweetened.
Mix the first 7 ingredients in a salad bowl, occasionally adding in a spoonful of the dressing to taste. Lastly, add in the last 3 ingredients.
Please do not over stir the ingredients as it might cause the dish to be watery.
Garnish with the reserved items mention above.
Best serve while the fruits and vegetables are chilled prior to mixing.
Serve immediately to maintain the crunchiness of the ingredients.
Photos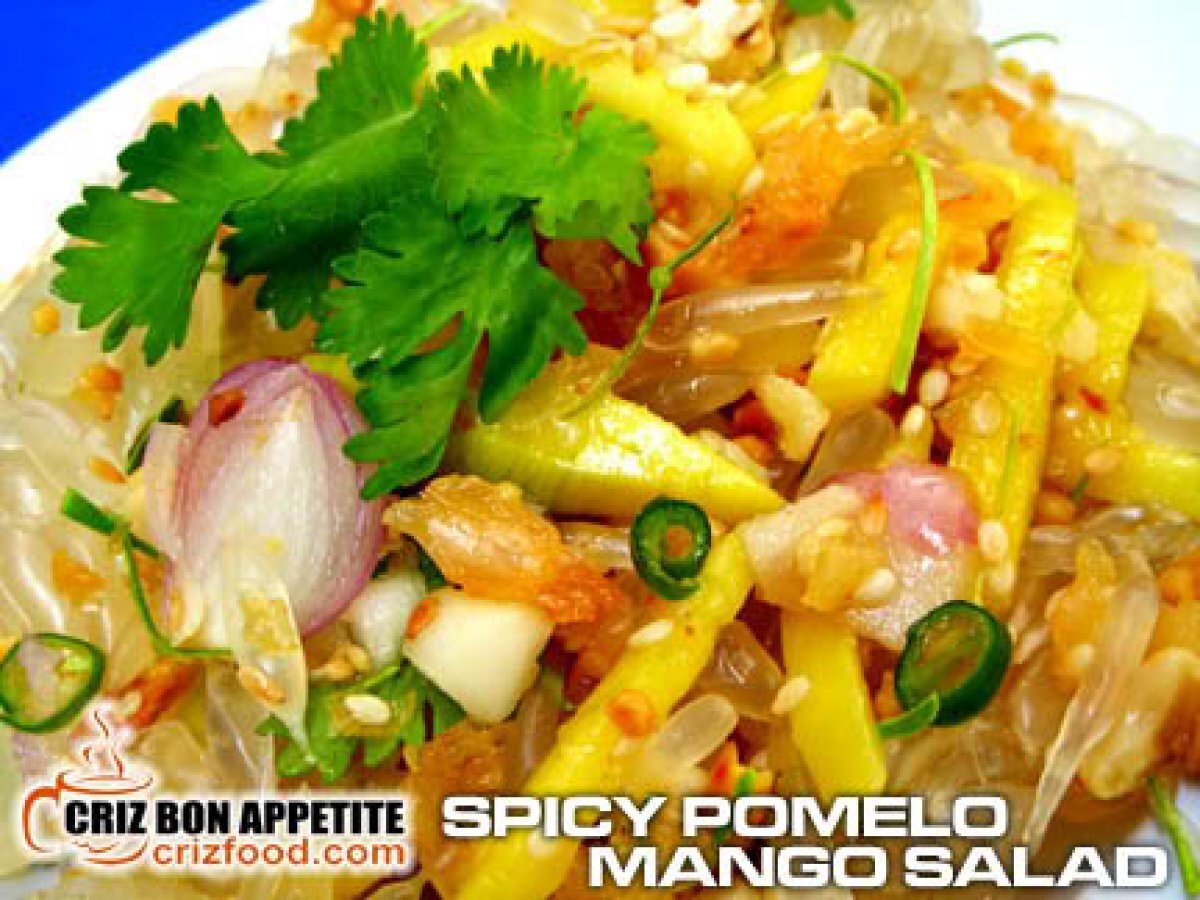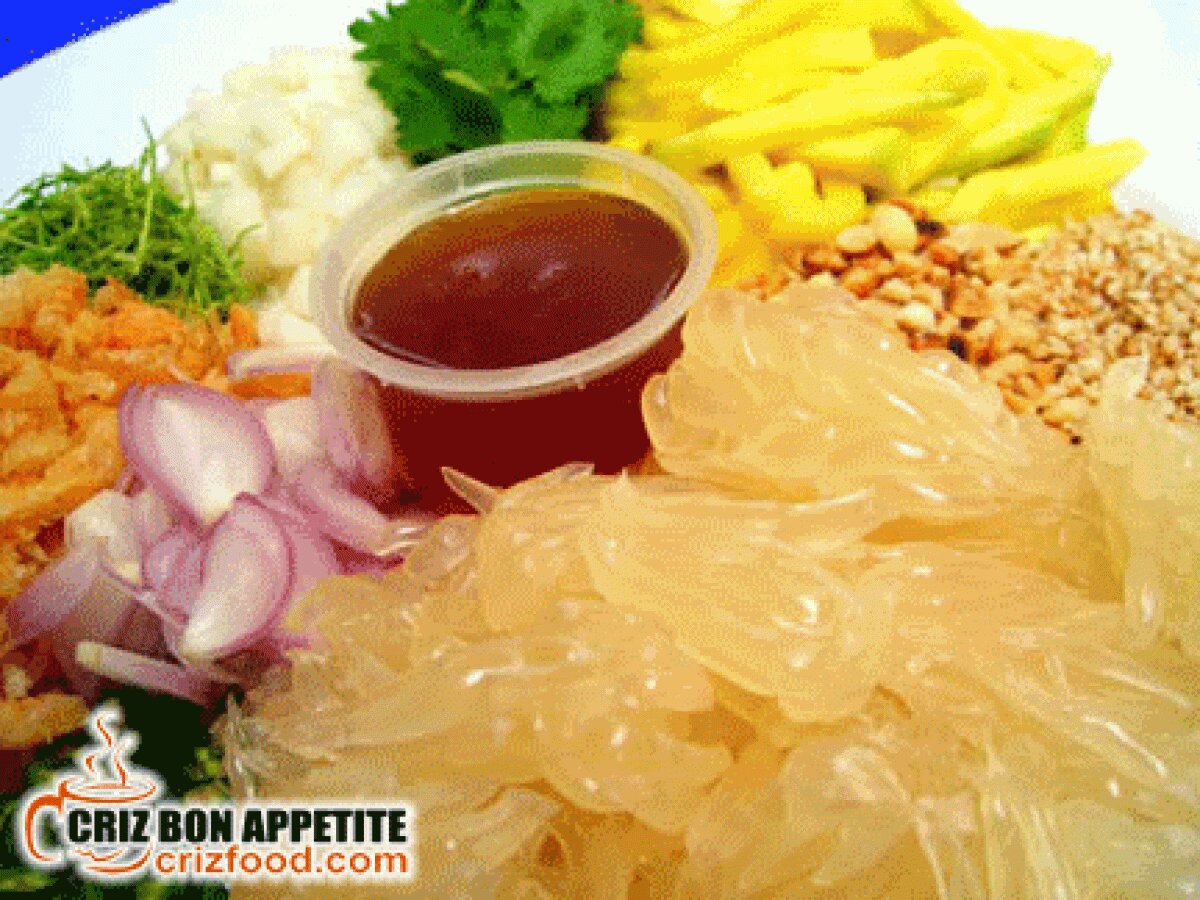 Questions:
Related recipes
Recipes