Split bengal grams & ivory lentil salad
Split bengal grams & ivory lentil salad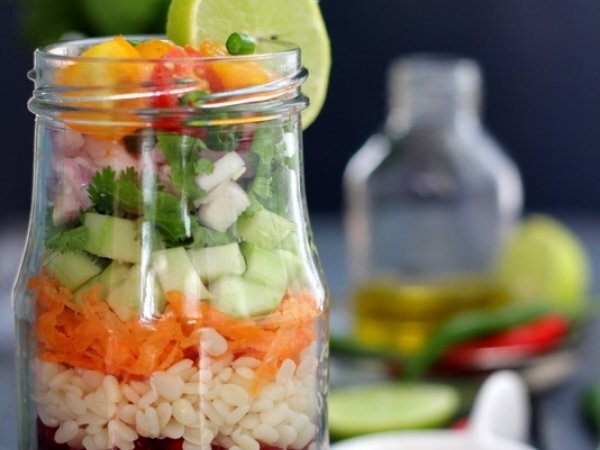 Lentils in a new avatar and in a jar!
Ingredients
---
1/2 cup split Bengal gram (soaked overnight)
---
1 medium
onion
, finely chopped
---
A small pinch of asafoetida
---
---
1/2 tsp chaat masala (easily available in Indian grocery stores)
---
A pinch of garam masala
---
---
---
3 tbsp pomegranate seeds
---
Couple of cherry tomatoes
---
Dash of lemon juice
---
1tbsp chopped cilantro (coriander leaves)
---
A few mint leaves
---
A little drizzle of vegetable oil or any oil that you fancy
Preparation
Boil enough water in a pan. Add two whole garlic cloves (peeled), just a wee bit of asafoetida and split Bengal gram.

Cook till the lentil is cooked yet firmly holds its shape.

Squish the cloves of garlic and mix them into the lentil. (I used a grater to the the job)

Drain water and cool.

Boil the spit Bengal grams separately and when they are done, drain water and cool.

Add the rest of the ingredients and adjust seasoning.

Note: The seasoning and other ingredients can be adjusted to taste. I used the amount which suits my family taste.
Questions:
Related recipes
Recipes